Wear your love for mermaids on your nails with this mermaid scale nail art that's perfect for a magical evening.
Available from Xromapolishandvinyls – $5.00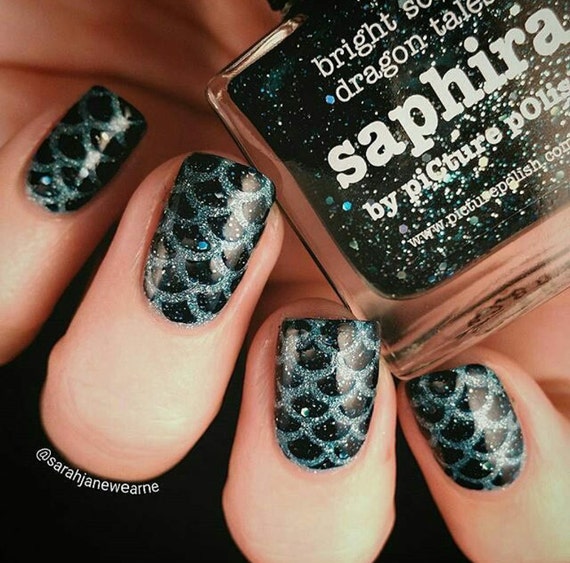 Makeup lovers will definitely want to get this cute mermaid tail fan brush that will remove excess makeup glitter for that perfect mermaid glow on your face.
Available from AuraNailCo – $6.00
Excite your little girls with this cute mermaid bow accented with sea blue glitter.
Available from PeekabowBowtiqueAu – $6.00
Make bathtime a fun time for the kids with this adorable mermaid soap.
Available from Bubblelanesoap – $8.50
Mornings will always be magical with this lovely mermaid teacup and saucer.
Available from QuirkyCupCo – $44.95
Mermaid-themed clothing for the women in your life, next!