Where to Hire Designer Dresses in Australia
I recently was invited to attend a ball.  The thing is, I don't own a ball gown.  I never go to things like that (crowds + public + dressing up = anxiety attack and me rocking in a corner), plus ball gowns cost a fortune and you only really wear them the one time because then everything has seen it.

Then I came across a few websites where you could hire designer dresseds or a ball gown.  The designer dress of my dreams was only $89 to hire for four days.  $89 FREAKING DOLLARS!

If you are going to a School Formal and don't want to buy a dress – you could hire a designer dress instead!

This is such a great idea!

Here is our List of Where to Hire Designer Dresses in Australia
Where to Hire Designer Dresses in Australia
It Isn't Just Ball Gowns or Designer Dresses They Rent….
Most of these places don't just have ball gowns or designer formal dresses, they have gorgeous outfits for events….  Imagine the expense of going to say the races for a girls night out – think of what you would spend on an outfit, shoes, outerwear etc.  Now compare that to HIRING a designer outfit – it comes out so much cheaper.  I'm thinking of doing this for my next event as I'm way to tight to spend cash I don't have on clothing I'll not wear out!
Ideas On Where to Where to Wear a Designer Dress
Events you should hire designer dresses rather than buy one include:
Balls
Formals
Weddings
School Formals
The Races
Engagement Parties or Special Occasions
But even if you needed a suit for an important job interview or just want to impress your mates on a night out – hire instead of buy!
Here is a list of all the boutiques in Australia that rent designer dresses, outfits, ball gowns, formalwear, shoes and even accessories.
Now I haven't used all of these (obviously) – but I've done the research for you.  Each does tend to cater to a slightly different market and style, so have a look, compare the prices and look at reviews!
Where to Hire Designer Dresses in Australia
Glam Corner is based in Sydney and is perhaps my favourite of the bunch (and where I will be renting my gorgeous dress from).  You rent directly from them, the website is easy to use and everything just 'works'.  I also love how you can book a styling session with them for those of us who have no idea when it comes to clothing (cough cough, me). GlamCorner is based in Sydney and it is the place to hire designer dresses in Australia.
Caters to sizes up to 22
Shipping is $10.95 – $15
Designers:  Alex Perry, Alice McCall, Fame & Partners, Diane Von Furstenberg, Thurley, Scanlan Theodore
Deals:  Use the code SAHM40 to get $40 off your first month of GlamCorner Membership.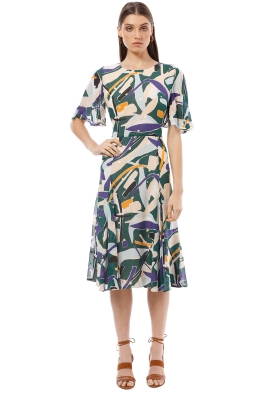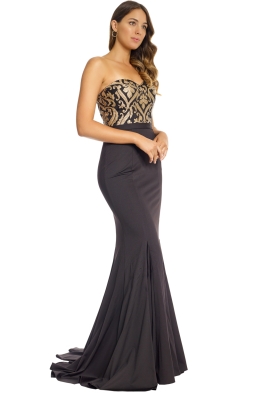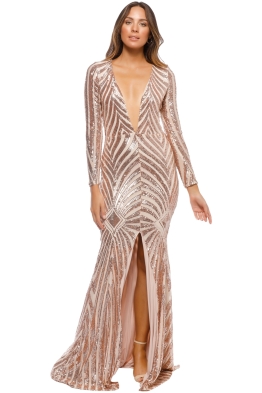 Rent a Dress Australia is based in Melbourne and has been around since 2014  You don't rent the item directly from Rent a Dress, but through the owner, and the website puts the two and two together. Rent a Dress Australia have over 3,000 garments available for hire on their website. It's the perfect place to find the designer gown to wear to your shindig.
Rentals start from $20
Specialises in Club-wear and racewear.
Designers include: Mossman, Zimmermann, Dion Lee, Thurley, Bec and Bridge, Camilla and Marc
There isn't a whole lot of information on the Dresshireau.com website about who they are and their story, but they have some beautiful gowns and outfits – and they even hire accessories!  They do have a warehouse at Eltham where you can try on dresses if you organise a time first.
Niche: Party-wear
Designers: Alex Perry, For Love & Lemons, Louis Vuitton, Scanlan Theodore, Sir the Label, Zimmermann
Get Dressed Hire is a Luxury Designer Rental Outfit located in Wollongong.  They don't just have ball and formal gowns, they have gorgeous outfits for the races, jewellery, millinery and accessories.
Designers:  Alex Perry, Bronx & Banco, Manning Cartell, Portia & Scarlett, Nicholas, Thurley
Style Theory offer designer outfits either online or from their Melbourne store which is open six days per week. They strive for customer service and making their customers feel as good as they look!
Designers: Alex Perry, Dion Lee, Jonathan Simkhai, Rachel Gilbert, Scanlan Theodore, Thurley, Yeojin GBae, Zimmerman, Grace & Heart, Misha Collection, Rebecca Vallance, By Johnny, Christie Nicolaides
Where to Hire Designer Dresses in Australia
Your Closet is a Sydney based luxury online rental 'destination' for lucky girls all over Australia.  They have a stylist on staff to give you a hand and they are located in New South Wales.
The niche is designer dresses and special event pieces.
Designers: Alex Perry, Bec and Bridge, Camilla, Camilla and Marc, Dress the Population, Rebecca Vallance, Talulah, Thurley, Valet
Her Wardrobe is the dream of a girl obsessed with fashion and clothing but was always broke because of the price tag.  Her Wardrobe is located in the fashion capital of Australia, Melbourne.  They even have an ex-rental sale area where you could pick up a bargain designer dress at a cheap cheap price!
Best for race day wear, special occasion dresses and designer gowns.
Has designer millinery too!
Designers:  Alexis, Bronx & Banco, Danica Erard Millinery, Nicholas the Label, Rebecca Vallance, Self Portrait, Thurley, Yeojin Bae, Viktoria Novak
All the Dresses has over 6,500 items for rent, from designer gowns through to handbags, jewellery, jumpsuits and Winter wear.
Designers: Zimmermann, Nicola Finetti, Zimmermann, Alex Perry, Jill by Jill Stuart, Bec & Bridge, Sofia the Label, Talulah, Misha Collection, Portia & Scarlett
My Runway is one of the newer garment hire sites founded in 2017.  They believe that fashion can give a woman confidence and that all women deserve to both look and feel like a million dollars.
Designers:  Aje, Alex Perry, Bec & Bridge, Camilla, Misha Collection, Nicola Finetti, Rebecca Vallance, Self Portrait, Thurley, Yeojin Bae, Zimmermann
10. The Volte: Designer Dress Hire
The Volte stock designer dresses from all of Australia's most loved fashion designers including Bec & Bridge, Zimmermann, Camilla and Alex Perry.
The Volte doesn't stock the dresses – instead, they help you find someone local to you that has the gown you are looking for.  In addition, if you have an amazing wardrobe, you can use The Volte to hire your designer dresses out to other people and make a few bucks!
11. Dress for a Night Designer Dress Hire
Dress for a Night provides high-end designer outfits to rent for your special event.  You can browse their collection online, or alternatively, they have bricks and mortar boutique located in North Sydney.  Some of the Designers that they stock include Nookie, Jadore, Alex McCall, Zimmermann, Thurley and Elle Zeitoune.
They also offer a back-up dress service in case the dress of your dreams doesn't quite fit right.
We will continue to add More Listing of Where to Hire Designer Dresses in Australia as we find them
Where to Hire Designer Dresses in Australia