Swimsuits That Make You Look Two Sizes Thinner!
Summer is not far away… I'm already sweating about going out in public in bathers….  I probably didn't work as hard as I should over the colder months and I'm paranoid about my Mum Tum and my Tuckshop Lady arms…  Hell, food tastes so darn GOOD – and life is way too short to only eat lettuce!

BUT! There is help!

There are now swimsuits that are also slimming – they are much like Spanks – build into a one piece or bikini (if you are game!).  They accentuate the good bits of the female form (boobs and waist), and slim the bits we don't like so much (hips and tummy).  Sure, they are a bit more expensive than going down your local surf shop, but a good quality swimsuit that makes you look fabulous will certainly last you a few Summers.

Here are my personal favourites!
I have owned quite a few pairs of Miraclesuit one-pieces now (one of mine is about nine years old and is still going strong!).  They are like putting on a pair of slimming jeans, they take a little 'work' to get into them, but once they are on, expect wolf whistles! They really pull in the tummy!
Miraclesuit make their swimwear from a material called 'Miratex' which contains three times the amount of spandex as your average swimwear – which clinches the flabby bits!
Comes in sizes 10 – 20
Made in the USA
Fully lined
Miraclesuit Sublime Feline Siren Body Shaping Swimsuit
Miraclesuit Stockists:
Gottex Swim has been around since 1956 and is synonymous with glamourous, flattering swimwear that trims the female form.  Not that widely available in Australia, but many of the US stores will post to Australia.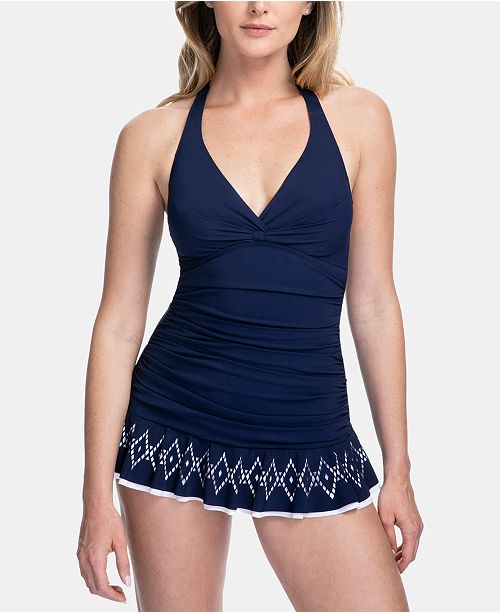 Tutti Fruitti Lasercut Halter Swimdress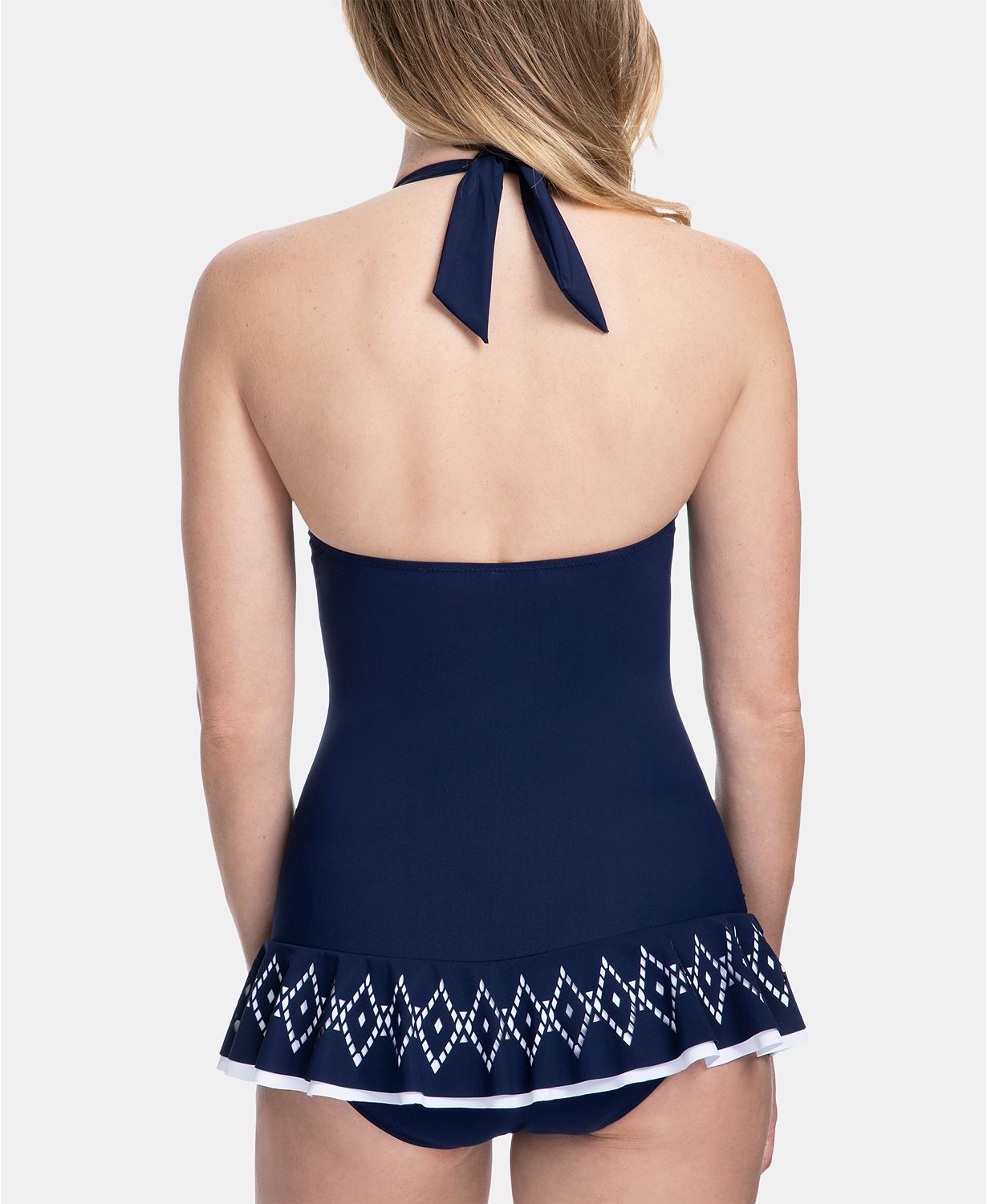 Profile by Gottex Stockists:
Sunsoaked isn't so much a 'slimming' swimsuit line, but they have beautiful flattering shapes, capped sleeves and ruched middles which are just gorgeous. Very different from traditional style women's swimmers, but that's why I like them so much!
Sunsoaked comes in sizes 6 through to 16
Cup sizes from A – G cups!
Built in shelf bra's
Ultra Chlorine, piling and sun cream resistant
The Selva Margot Cap Sleeve One Piece by Sunsoaked
Sunsoaked Stockists:
Baku
Has hidden underwire for breast support
Contains boning for a slimming effect
Comes in sizes 8 – 20
Has fully adjustable straps
Made in Australia
Baku Stockists:
Go Retro!
Vintage style swimwear is incredibly flattering on the female form.  Accentuates the ladies, and many of the one pieces cover the upper part of the thighs, so they hide a lot of sins and look freaking cute as a button! I even love the two piece bikini's as the high style pants hide the tummy!
Vintage Brands to Check Out:
Stockists:
As we come across more flattering swimsuit brands, we will add them here!