There is nobody I know that actually ENJOYS wearing sunscreen.
Even though we know we HAVE to if we don't want to end up looking like old leather bags….
I have super sensitive skin, and by the end of the day, my eyes are burning and my skin just isn't happy. My boys both have super sensitive skin too. As I live in a rural area, there isn't really anywhere where I can go bo buy and check out natural sunscreens.
But what actually are they?
Well 'Natural Sunscreens' are a physical sunblock. Think the old style white zinc, but a modernised version. The zinc reflects the sun off the skin and creates a barrier. Many of them won't last as long in the water as the stock standard sunscreens, so you will need to re-apply every few hours.

Here are the ten most popular natural sunscreens currently on the market!
Size: 100ml
RRP: $19.95
Australian Made
This Ethical Zink sunscreen is SPF50+ and has a four-hour water-resistance. It is suitable for the most sensitive of skins, is light to wear and dries to a clear finish once it has been rubbed in. It is beautifully scented with coconut and vanilla and also contains vitamin E oil.
Online Stockist:
Size: 100 grams
RRP: $29.95
Australian Made
SunButter is made from a non-aqueous formula which means that this sunscreen will last longer than traditional water-based equivalents. It comes in a handy little tin (that is BPA free, reusable and recyclable) and is gentle enough for the most sensitive of skins.
It is not only vegan, it is zero waste!
Online Stockist:
Size: 65 grams
RRP: $19.95
Australian-Made
Eco Face is a broad spectrum all-natural sunscreen, specifically created for the face with an SPF of 30+. This is a silky, non-greasy, hypoallergenic lotion that feels like a light-weight moisturiser. It can be worn on its own or under your foundation as a primer. It is SPF 30+, is non-greasy and hypoallergenic.
Online Stockist:
Size: 120ml
RRP: $42.00
Australian Made
Like all vegan sunscreens, this one is a physical barrier sunscreen containing zinc oxide which is what provides all sunscreens with protection against UVB and UVA rays. Mother contains no chemical UV filters, has no preservatives and is free from all animal derivatives. It has up to four-hour water resistance and still hydrates the skin and will set well under makeup.
The packaging is also eco-friendly and 100% recyclable.
Online Stockist:
Size: 150 grams
RRP: $28.95
Australian made
Wotnot is known for its natural, pure and vegan products, and this SPF30 sunscreen is no exception. It has UVA and UVB sun protection and contains a beautiful blend of certified organic ingredients such as aloe vera, shea butter and natural zinc powder. Wotnot Sunscreen is suitable for the most sensitive of skins (including kids skins) and is gluten-free, palm-oil free and reef-friendly.
Online Stockist:
Medik8 make medical-grade products, and their latest product is this vegan natural sunscreen that is SPF 30 and provides broad-spectrum protection against UVA and UVB rays which reflects sunlight away from the skin. This sunscreen readily absorbs into the skin, leaving no greasy residue like most sunscreens tend to do and offer a high degree of hydration. This formula is free from parabens, contains no artificial colours or fragrances and is phthalates and alcohol-free.
Online Stockist: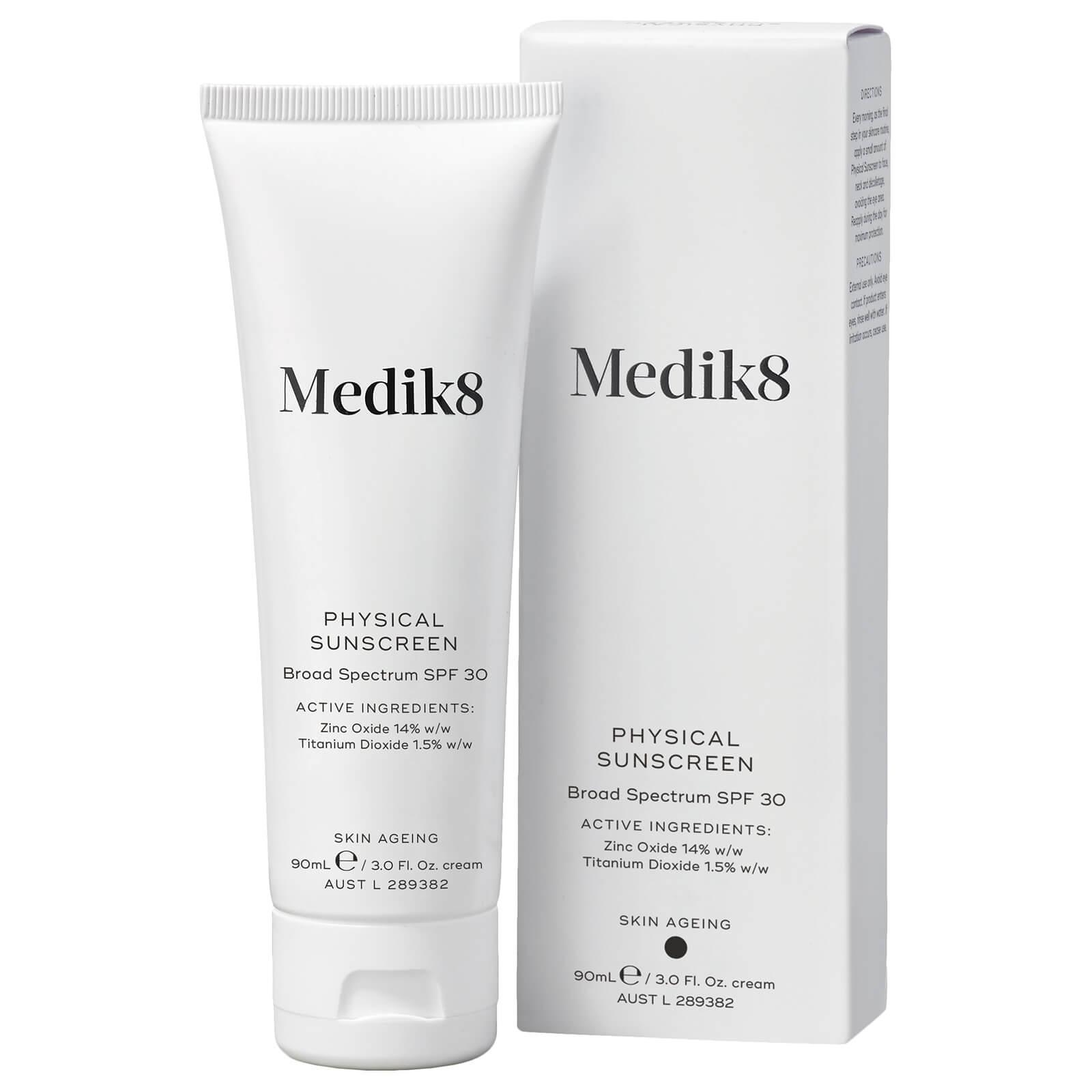 Size: 100ml
RRP: $26.95
Australian Made
Life Basics from Nourished Life has formulated this new sunscreen with everyday facial use in mind. This is a lightweight, non-greasy and easy to apply lotion at a very reasonable price. Also suitable for use on the whole body. The formulation is SPF 30, is lightweight and non-greasy. It leaves a satin finish on the skin which makes it perfect as a base under makeup.
Online Stockist:
Size: 100 grams
RRP: $24.95
Australian made
Little Urchin Natural Sunscreen offers SPF 30 protection without any nasty chemicals or toxins. This sunscreen is formulated to be suitable for the whole family, including babies over 6 months. The formulation also boasts certified organic green tea extract, cucumber extract, and rosehip extract for a soothing and cooling effect on the skin. It is SPF 30, contains certified organic green tea extract and contains no preservatives, fragrances, UV absorbers, titanium dioxide or parabens.
Online Stockist:
Size: 40 grams, 80 grams and 150 grams
RRP: From $16.95
Australian made
The Soléo Organics Sunscreen is water-resistant for up to 3 hours and provides a natural, SPF 30+ broad-spectrum UVA and UVB protection. This is a great option for Summer and all year round as it is a non-greasy, easily absorbed formula that can be used on the face and body. This is a multi award-winning lotion and like all the sunscreens at Nourished Life it contains no chemical UV-absorbers. It uses 22.3% non-whitening natural Zinc Oxide with a combination of beautiful botanicals and antioxidants including Macadamia Oil and Green Tea extract to protect and nourish the skin.
Online Stockist:
Size: 50 grams
RRP: From $20.00
Australian made
Protect your skin from the sun's rays with this Natural Sun Zinc from Sun & Earth. A favourite amongst the surfing communities, this forms a chemical-free, physical barrier on the skin and is water-resistant making it an ideal option for water sports. It comes in three different shades, Sandy Light, Sunny Tan and Earth Cocoa. It is also chocolate scented!
Online Stockist:
Got another Natural Sunscreen to add here to the list? Let us know!