WTFis a Pussy Pump! Sex Toy Trend Alert. Cool or Not Cool? You decide. 
Okay, so it might sound a little bit frightening or even make you cringe a little (go on Google it), but pussy pumping is apparently a very popular sex toy! It isn't pumping air into your vagina either! Blowing air into a vagina is dangerous don't ever do that people!
The Pussy Pump is pretty similar to a penis pump, which is designed to pump the penis into an erection by increasing the blood flow. Well, pussy pumps are kinda similar! They help stimulate the blood flow around the clitoris, vagina and vulva. It helps make everything more sensitive, which can lead to stronger and more pleasurable orgasms. So, while these contraptions can look a bit scary, what exactly are they and hey, maybe there is something to it!
So, What is a "Pussy Pump?" (And Where Can I Get One?) 
A pussy pump is a handheld device, that has a chamber that is designed to be the same size as the vulva, helping to increase sensitivity. You place the plastic chamber over the whole vulva to make an ir tight seat, then as you use the pump, the more sensitive the area will become. These type of pumps are suitable for pre – foreplay and even prior to masturbation to help to make everything more sensitive.
This image below is an example of a Pussy Pump. Kinda looks like you would use it on someone having an asthma attack.
There are also pussy pumps that are designed specifically for the clitoris, with handheld pumps. Considering that 73% of women require clitoral stimulation during sex, maybe there is something to these pumps??
How Do I Use a Pussy Pump? 
With pussy pumps, you do need to lubricate around the outside edge of the pump with a water-based lubricant. This helps keep it comfortable, and also create a nice tight seal so it can work properly.  We highly recommend the Wet Stuff Peppermint Lubricant because it makes the area tingle – and it feels really nice.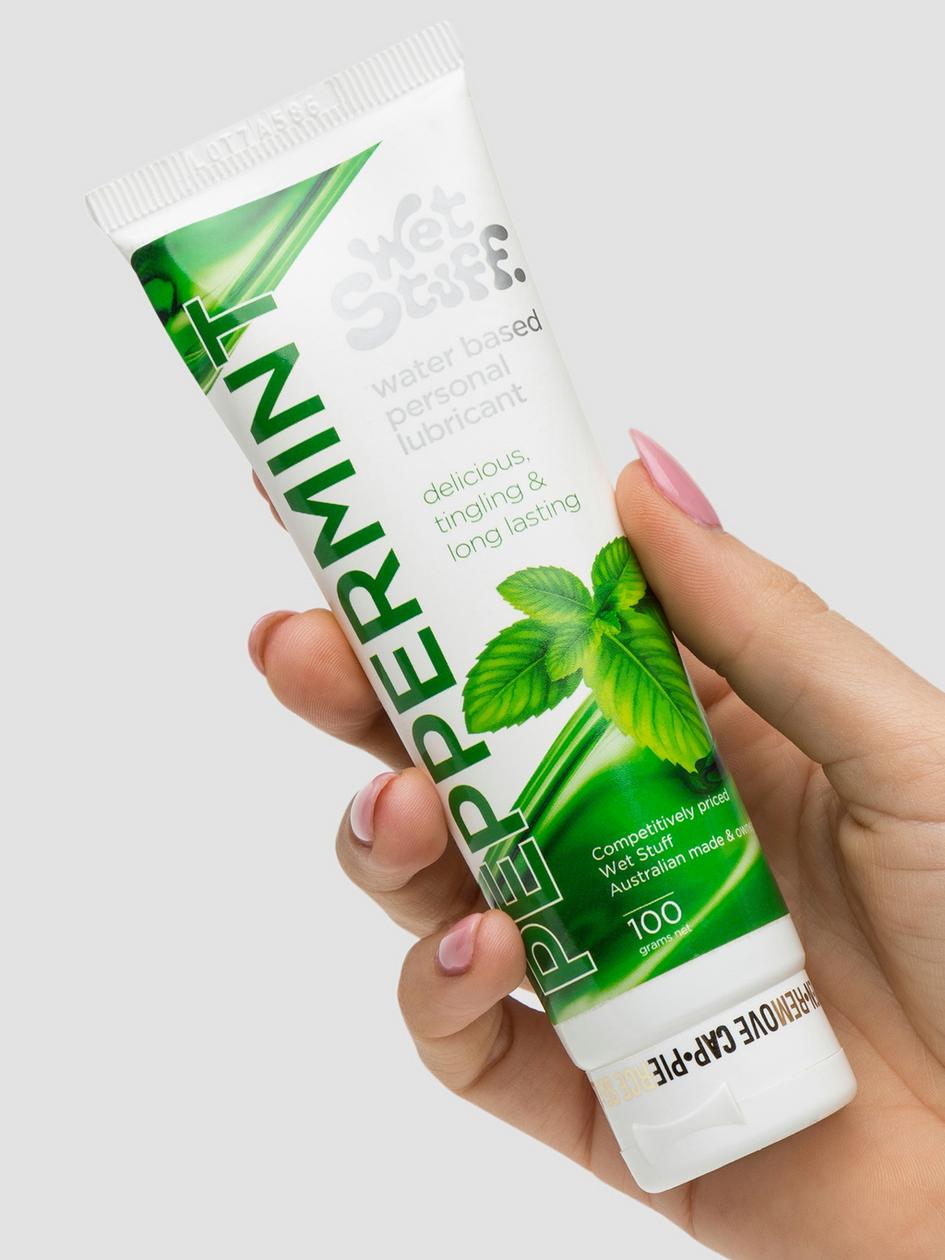 You can grab Wet Stuff Peppermint Lubricant from Love Honey >
If you either wax or have trimmed pubic hair, a pussy pump will generally work better than if you have longer public hair as it requires a good seal to work well. Simply slowly press the pump against where you would like it to suction, and start to use the handheld pump and you will feel the suction start. Almost immediately you will feel a build up of pressure. Once you feel that you have used the pump to it's full advantage, simply release it's suction and well, enjoy that extra sensitivity! This whole process should only take around 5 – 10 minutes.
Tip: After you've released the suction, wait a couple minutes to allow some blood flow into the area, and then enjoy! B
Because the pump has a suction action, you may be dry – so it's helpful to have some lubricant close by when you start. If it's your first time using a pussy pump, it's normal for it to feel uncomfortable at first, but it shouldn't be painful. If it is, stop immediately.
So, if these pumps interest you – well, if extra sensitivity and stronger orgasms peak your interest, here are a few recommendations:
Want to buy a pussy pump? Try these:
This one is a great beginners pussy pump and budget friendly too! It has a 4 inch long chamber that can cover the clitoris, minor and labia majora and provide all over suction. It also has two release valves which make it easy to release, if it ever becomes uncomfortable at any point. This pussy pump is easy to use and also clear so you can watch yourself plump up if you want to!
---
I mean, who doesn't love rose gold right? Well, turns out you can also get a pussy pump in rose gold! But this pussy pump goes that extra level, it's automatic! It has a 10 inch hose, so you can get nice and comfortable in whatever position you like. While automatic pump might can be a bit daunting, you still have control with three different speeds, so go at a speed that you find most comfortable. This pump is easy to release, and well, you can enjoy the benefits!
---
This pussy pump looks a bit different, and for good reason. It has a more ergonomic design to enable for suction and comfort. It has a wired controlled to help control the different speeds of suction. It has a flexible hose to help find a comfortable position, as well as quick release valves.
---
More Pussy Pumps to Choose From:
While it may be a bit daunting to use a pussy pump, they seem to be really popular and have amazing reviews online! Maybe it's worth giving it a try?