Bees do a lot more than pollinate and give us honey. Without bees, we're going to be in so much trouble. Yes! They do a lot for the ecosystem and food chain.
This is a science-based fact (you can read about it here) and these insects shouldn't really be taken for granted.
With that said, we should really give more attention to these insects. It is fascinating to learn about what they are and what they do which is why it isn't surprising how some people looooove anything about bees. Some of the people in my life are BEElievers so I am thinking of getting them a gift that is dedicated to honour these fascinating insects.
Do you have someone special who has a thing for Bees?
Well BEElieve it or not, these gift ideas will be something they're going to buzz about non-stop! Scroll down below for some BEEautiful gift ideas!
A Bee Hotel:
Give the native bee's in your backyard a beautiful place to rest their wings. Native Bee's are solitary creatures (they don't live in a hive like honey bee's do) – and bee hotels provide a safe and low maintenance way to support these hard working little native pollinators.
Every The Woodsman Bee House is handcrafted from up cycled timbers and organic waste, because we believe in using sustainable materials and practices. This unique woodsman home is made from 'urban harvested' timber from the Carseldine, North Brisbane and is filled with discarded, gathered materials including bamboo, eucalyptus, bottle brush, brick and paperbark.
Native Bee Poster
Be able to identify all of Queensland's beautiful native bee's with this Native Bee Poster. You can also get NSW, VIC, South Australia and Western Australian versions.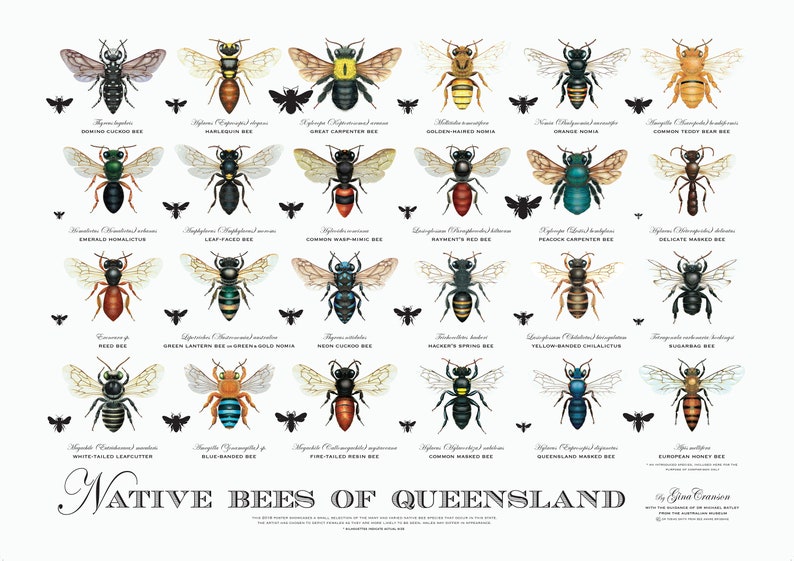 Pollinator Friendly Garden Sign
This year, play host to all the bees, butterflies and other flying pollinators in your yard. Let others know that you avoid pesticides and cultivate flowering plants to support the important work that pollinators do for us.
Made of a composite aluminum and polyethylene, and printed with a plastic-based ink, this durable sign will last for years outside and in the weather. It will look fine on a stake, on the shed or on the barn.

Honey Bee Shoulder Tote Bag
Pack a picnic and escape to a grassy spot where you can watch the pollinators at work. Made with 100% recycled canvas.
Recycled canvas is made with textile waste cuttings that are otherwise discarded as trash. Instead of filling up the landfill, these cuttings are collected and spun into yarn that is then woven into fabric that can be used again. You may notice some irregularities in the material, this is natural in recycled canvas, since the collected material varies in content.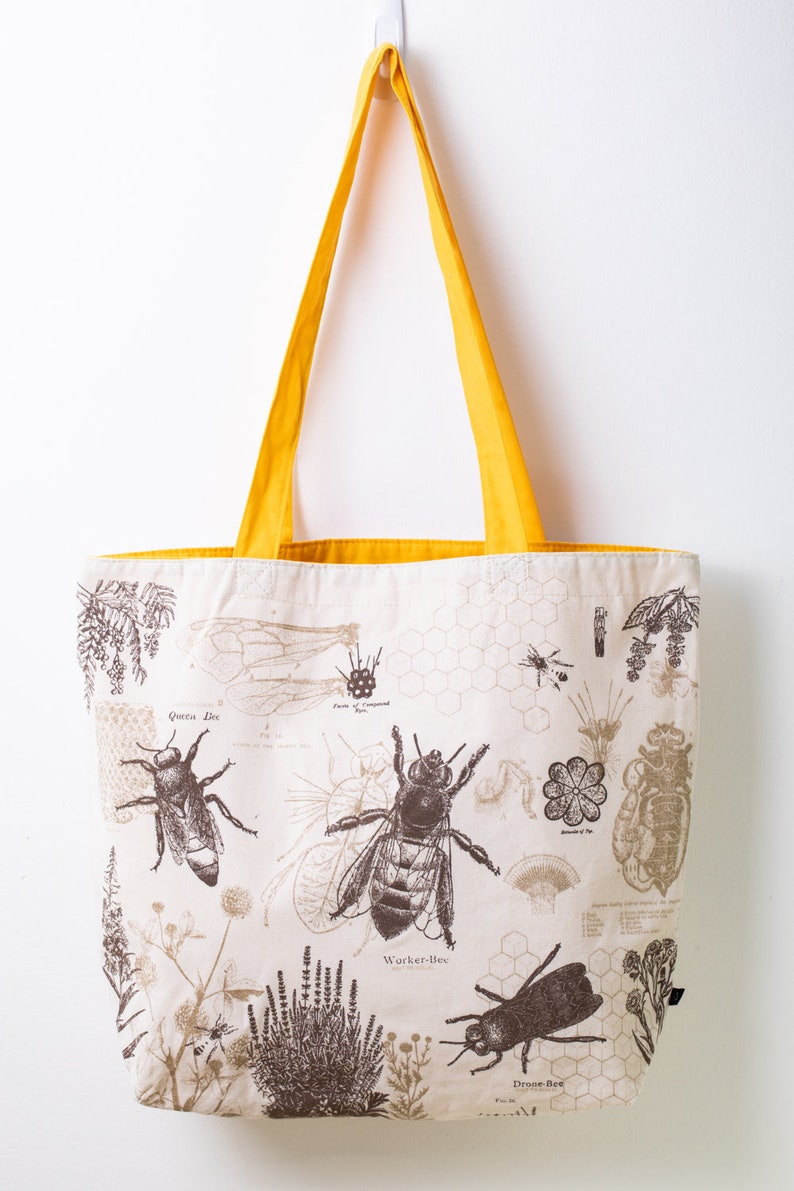 Eco Friendly Bee Thank You Cards
Rustic and with a vintage style bee print, these lovely mini cards with envelopes are ideal as small gift cards, note cards, thank you cards, messages and notes, greetings and birthday cards.
The recycled nature of these cards gives them a lovely handmade texture with natural fibre flecks.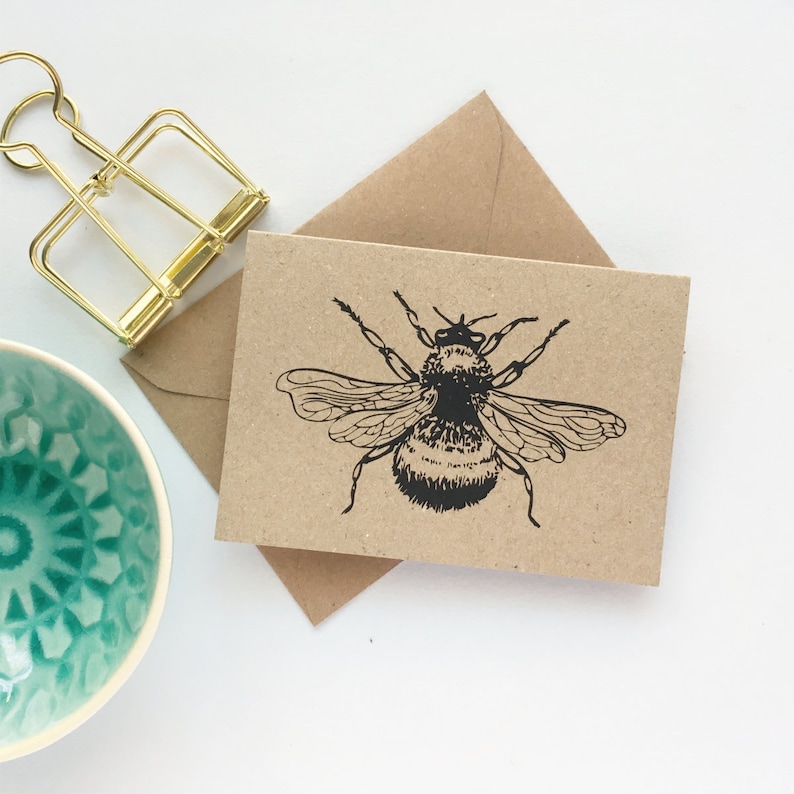 Honeycomb Stud Earrings Made from Reforested Wood
These gorgeous little earrings are so sweet! They are made from sustainably sourced wood and 90% recycled display cards. Each stud is covered in silver plated brass, is hypoallergenic and the wood is applied with a non-toxic water based glue.
Honeycomb Dangle Earrings
You'll love the detail of these earrings! and instead of a stud, these are dangles that are perfect for fancy ocassions!
Stockist: via Etsy for $4.36
Shipped from The United States
Bronze Bee Brooch
Antiqued golden bronze bee brooch (or silver or copper – choose from the drop-down list above)
with lovely intricate detail. Small/medium size – see pictures for a good idea of size.
Ships from Australia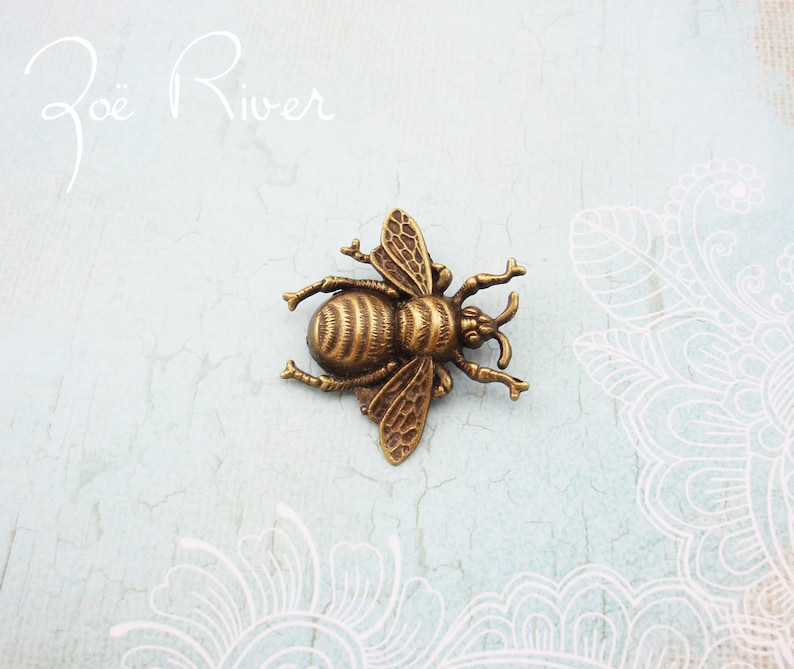 ---
An Adorable Bee Scrunchie
Our scrunchies are handmade with love & are the perfect accessory for every outfit. All of our scrunchies are the one size & wrap perfectly around your hair twice.
Handmade in Brisbane, Australia.
Ships from Australia
Honey Bee Necklace in Rose Gold
Gorgeous little 18K rose gold plated honey bee pendant, finely detailed, and hung on fine rose gold plated chain. Wear it by itself or layer with other necklaces to create your own unique look. Matching earrings are also available.
Ships from Australia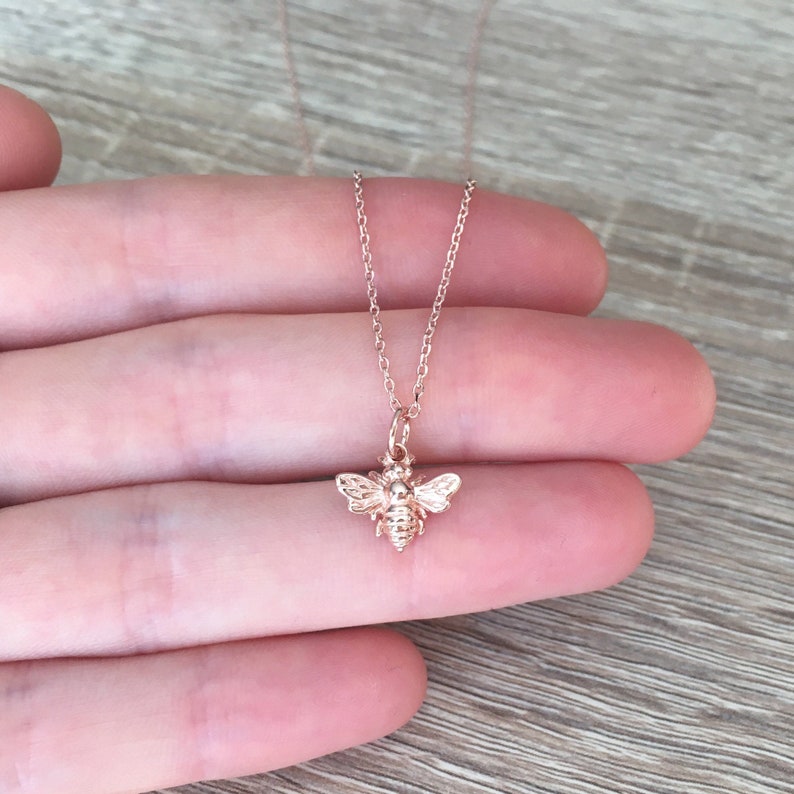 Bee Happy Shirt
This mustard-coloured t-shirt is just that pop of colour you need for your outfit. It's cute and comfy!
Stockist: for $31.36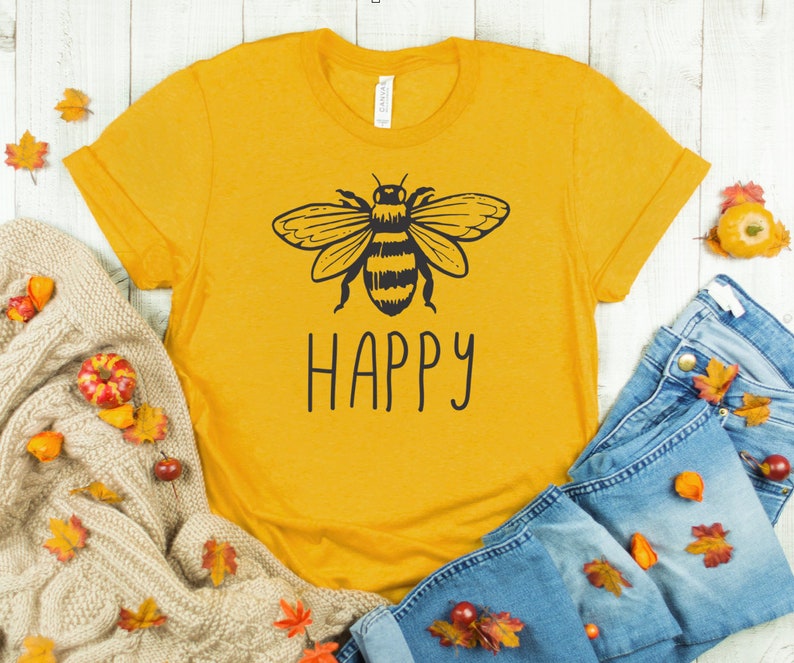 Bee in a Gold Acorn Wreath French Art Print
Bee French art print, gorgeous bee in a gold acorn wreath. Vintage home decor, French country decor. A4 Giclee. The A4 paper size measures 21cm x 29.7cm, 8.25″ x 11.75″
Design and original artwork by Wendy Paula Patterson.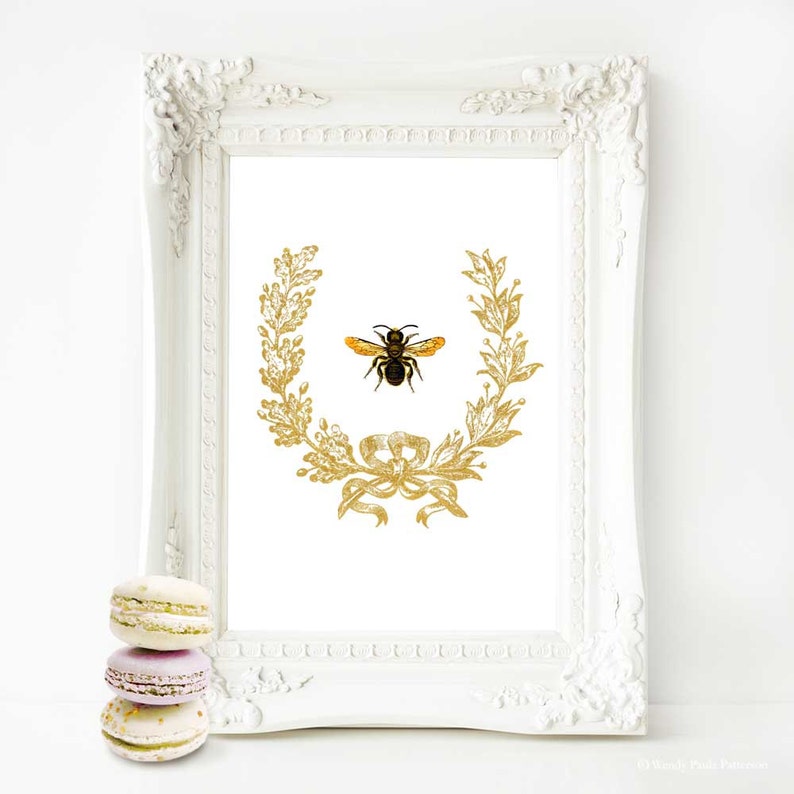 What sort of Bee Gift are you planning on receiving this Christmas?