We're all aware of the traditional Advent Calendar that rewards you with sweet chocolate treats as you and your family countdown to Christmas.
If you're looking for an alternative that your children will love, lasts a lot longer and is a great way to get them reading; then this Advent Calendar is for you.
If you are starting at the beginning of December, you will need to organise 24 books. This will have you finish the countdown on Christmas Eve. We are really lucky to have access to so many children's books and you can pick up many of them for under $5. You also have the convenience of ordering them online if you are prepared a little earlier too.
When choosing the books you'd like to include, consider what your child enjoys. You can pick a theme in line with something they really like or; given it is Christmas, stick with books that are festively themed. Regardless, the options are endless and the perfect way to enjoy some quality time with your children reading in the lead up to the silly season.
Below is a list of my top 24 Christmas book picks. Some beautiful must haves for your children with some amazing and renowned authors such as Charles Dickens, Agatha Christie and Hans Christian Andersen.
The infamous Ebenezer Scrooge; a horrible old man, is visited by the Ghosts of Christmas Past, Present and Future.
As always, this book delivers a subtle message about the real meaning of Christmas with wit and humour in a way only Dr. Seuss knows how.
A gorgeous story about the anticipation of Christmas Eve waiting for Santa to arrive.
A delightful imaginative tale about Frosty The Snowman coming to life.
A joyous Christmas tale about a Christmas tree so large it wouldn't fit in Mr. Willowby's parlour. What happens when the top of the Christmas tree is chopped off by the butler?
We all know Bear's sleep during the winter. Discover the spirit of giving in this lovely story of Bear's friends trying to keep him awake for Christmas.
A rhyming explanation of how Santa knows who's naughty and who's nice.
A sweet Christmas story of Fancy Nancy and what happens when things don't go how she planned.
A religious tale of the orphan drummer boy whose life changes when he meets the three wise men.
A magical book of joy and wonder as Santa prepares for his maiden voyage.
As part of a series including the book's main characters Clayton and Desmond, two mice set out to find 'The Biggest Christmas Tree Ever'.
The history of our favourite Christmas Carols.
An imaginative tale of a children's toy coming to life and the magical wonder it brings.
A story about Christmas tree dwellers and their journey to find Larry the snowman's brother in time for Christmas Day.
This is an absolute personal favourite and will evoke your child's imagination as they enter the magical world of Narnia through an old wardrobe.
A story based on a poor young couple who sell their most prized possessions to buy each other gifts for Christmas.
This book is a classic, with beautifully reproduced letters written to JRR Tolkien's Children from Santa Claus between 1920 and 1940.
This is a very sad story which has touched the hearts of many. It's about a little girl trying to sell matches to earn her keep but finds magic whenever she lights one.
The world renowned Agatha Christie delivers a Christmas tale for the budding investigators. As part of a series, this particular story lends itself to the festive season and a great addition to your Book Advent Calender.
A lovely story about the bullied reindeer and how he found his tribe of misfits.
Read as Rover steps in to save Rudolph, the fluey reindeer in this witty Christmas adventure.
Once upon a time on a magical, snowy Christmas eve..
A beautifully illustrated adaptation of the famous poem is a must-haver.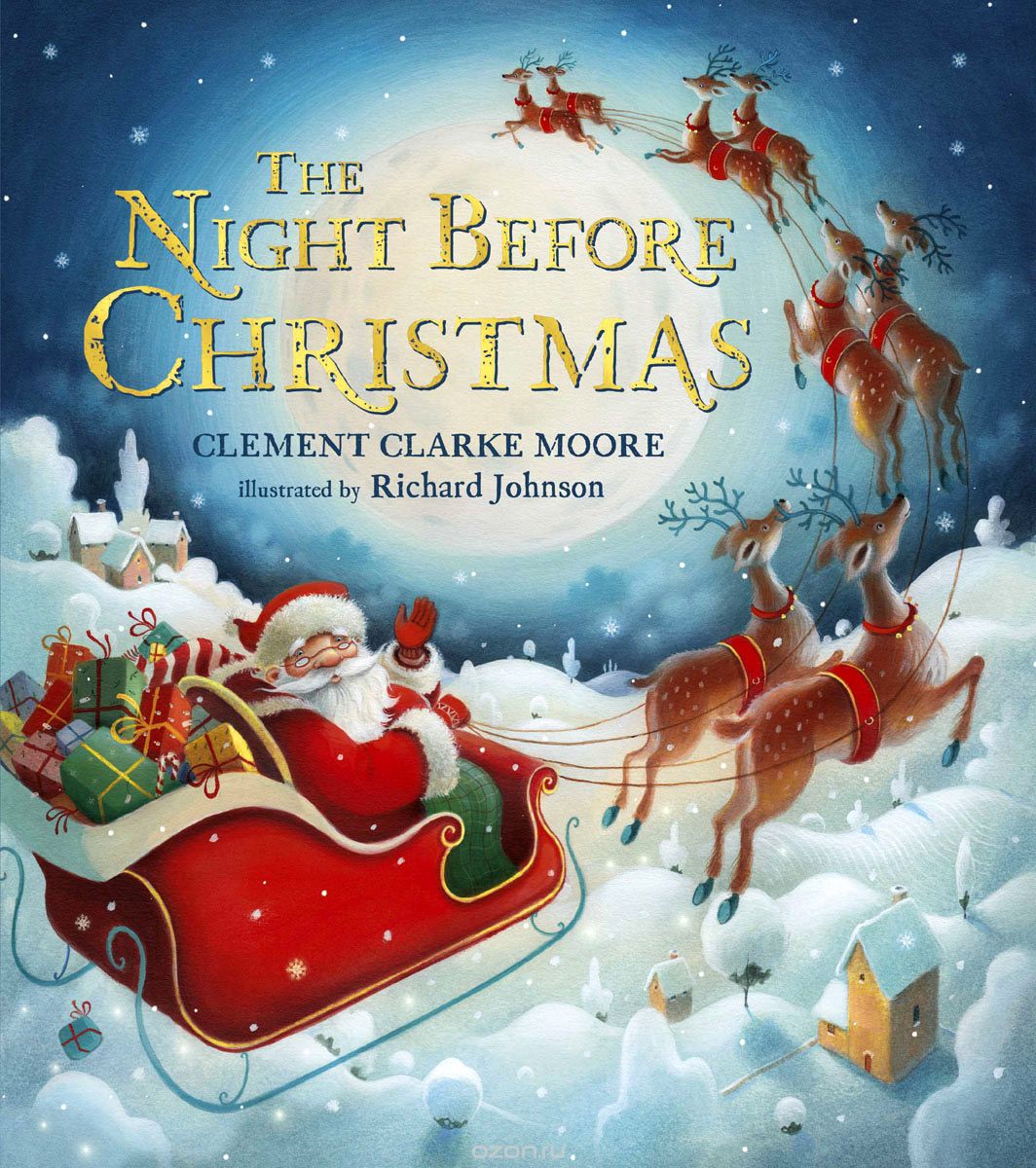 I have chosen books for various age groups. Keep in mind when deciding on the books you'd like to include, your child's reading levels and length, as not all of the above can be read in one sitting.
Once you've collected the books, you need to wrap them individually. This takes some time but again, such a great daily reward for your child and an educational way to count down all the way to Christmas.
Once wrapped, arrange the books from largest to smallest. The largest book goes on the bottom, stacking them on top of each other to make a shape similar to that of a Christmas tree. Add some ribbon to the sides and a little star on top, then pop it out for display.
Finally, following a long day, have your child select a book and settle in for some reading and enjoy the beautiful tales within.
What a beautiful way to watch December disappear and the lead up to one of the most magical times of the year.
Happy Reading!