Where to Buy Candle Making and Melt Supplies & Kits
A great way to create a good income doing something you really love is to make beautiful bespoke candles.  There is a huge demand for handmade candles and starting your own business making candles is a low-cost, high profit small business.

But first – you need to purchase all the materials to make the candles at home.  That's where we would love to help you.  Rather than having to do hours and hours of research – we have found the very best place on the internet for you!
Where to Buy Full Candle Making Kits:
Full candle making kits are perfect for beginners – you can find out what you like, what you don't.  What you need and if you even like making candles at all!
Candlewick Bay is a small company that puts together full candle making kits for one low price.  They are based in Australia and you can buy their candle making kits online via Etsy.
See their range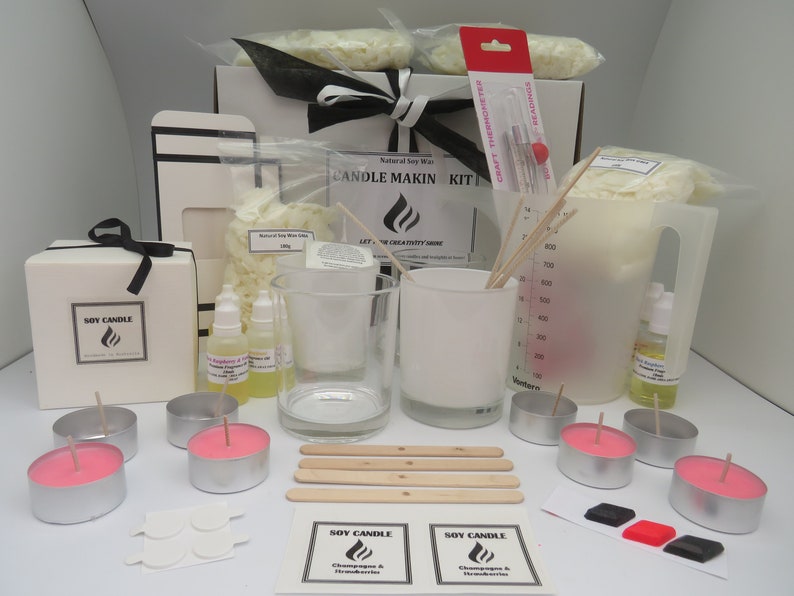 Riot Art & Craft not only have full candle making kits but they also sell candle wax and everything you need to make commercial quality candles at home.
The Urban Crafter Soy Wax Candle Making Kit (19 Pieces) 
Evoke Australia are another smaller company that makes candle making kits for beginners.  Perfect if you aren't sure if you are wanting to make bespoke candles full time – but can try it out first.  They are based on the Sunshine Coast in Queensland.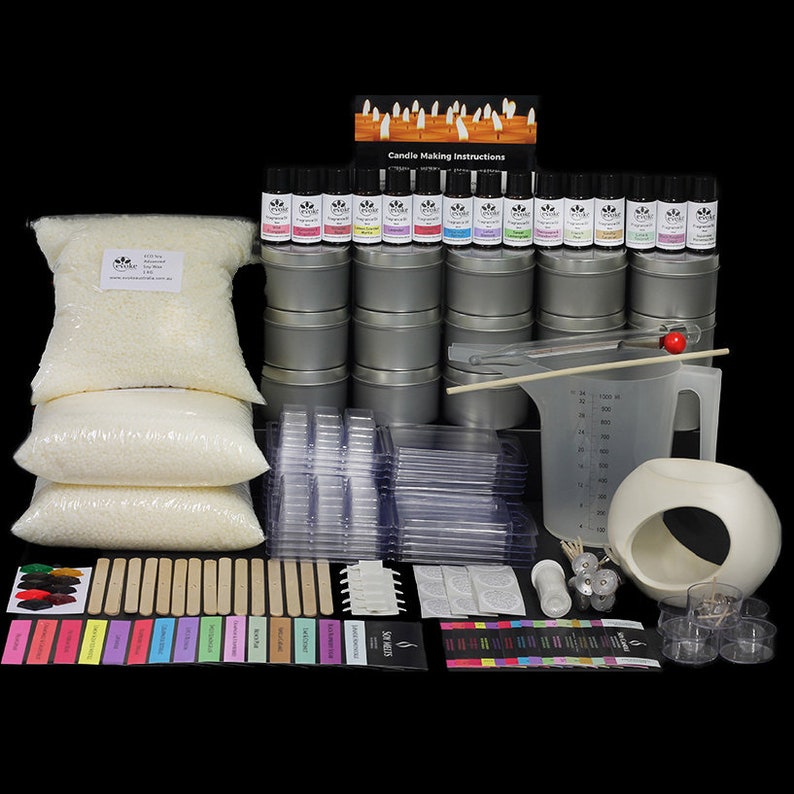 Where to Buy Specialised Candle Making Supplies:
Candle Making.com.au
Stockist of candle making kits, soap making kits and candle making classes. They offer perhaps the largest range of candle making supplies including butters and specialty waxes, moulds, bottles and tins, fragrances and wicks.
Aussie Candle Supplies.com.au
Aussie Candle Supplies.com.au has a large range of natural soy waxes, candle waxes, wicks, fragrances, dyes and glassware.
Wholesale Candle Making Suppliers:
Location: Melbourne
Location: Sydney & Melbourne
Location: Burleigh Heads, Queensland
Location: Wangara, Perth
Homemade Candle Making Courses:
Location: Melbourne
Candle Making.com.au
Candle Making.com.au offer candle making and soap making classes in Sydney, Canberra and Melbourne.
Check out their current courses here>