It's Christmas today, but we can't be the only ones getting excited about the many joys of this holiday season.
Because for some families, Christmas is just a harsh reminder of the challenges of making ends meet…
At this time, we hear from many families who are really struggling to make the holiday season both enjoyable and financially viable. It really is heartbreaking for us to see. So, the team at Stay At Home Mum have decided to set a challenge for our readers, something to inspire and motivate you to give back a little this Christmas.
Anything you can do, no matter how small, can really make a difference to those in need at this time of year.
1. Wardrobe Dump
Go through your wardrobe and your partner's wardrobe and your kids' wardrobe. Go through every place where clothing goes to die and disappear in your house. Find in particular what no longer fits or they never wear. This can be hard for mums, and we get it.
There's always a few items that you never wear but you just love. Well, it's time to get rid of them! Take all your old clothes, bundle them up into a fresh clean garbage bag and deliver them to the nearest charity store.
They appreciate clothes that still have a little life left and stuff that's clean. Don't forget extra items like shoes, hats, belts and more that tend to collect needed in the house. Even linens are appreciated!
2. Pantry Clear Out
Is your pantry starting to look like you're prepping for the apocalypse? It's not that uncommon for family pantries to expand over the year through unnecessary purchases and the individual tastes of your family and children.
One year, a SAHM in our team went through a tomato soup paste, but then couldn't touch the stuff. What was left was 11 tins of tomato soup that needed a new home. That's exactly what we want you to do here.
Look around in your area for charitable food drives for families in need, and get all your extras together for them. Think of others – only keep what you need and give the extras to someone that needs it more than you!
3. Personal Santa
As kids grow, so do their interests in entertainment and toys. This means that families are often left with extra toys that their kids have no interest in, but that aren't ready to be thrown away. But there are lots of families out there that would love those toys, who cannot afford them new.
So take some time to clean them up, give them a bit of a new life, and then take them down to your local second-hand shop. Alternatively, have a look in your area for a toy library, and you can give a gift that keeps on giving all year!
4. Time Is A Gift
If you feel like you don't have any material items to give, or you've already cleared out your house and you still want to do more, then one of the most valuable things you can give around Christmas is your time.
Charity shops like the Salvo's and Vinnie's are running flat out around this time organising donations and Christmas events for people in the community in need. You can help out in the lead up to Christmas, or even on the day itself by helping out at your community's Christmas Day lunch. It's a great feeling to help other people, and it's a chance to do something different with your Christmas.
5. Something Small For Others
Around Christmas time, we often see opportunities to help others, particularly kids for whom this time of year can be really difficult if their families are struggling. If you want to help them out in a tangible way, buy a gift at the Giving Tree.
There's usually one of these running at K-Mart, but more and more shops are starting to get involved and provide a place for people to donate new gifts to kids. When Christmas rolls around, the gifts make their way to where they're needed, and often make Christmas Day magical again.
6. It All Helps
7. Bake And Share
Every cookie will bring delight to a person, so if you've got the gift of baking, bake some holiday cookies and share these sweet treats with your neighbours — plus you get to save too compared to buying ready-made cookies and sweets.
Check out our food gift ideas you can make or bake here.
8. Cheer up someone by leaving a note on their windshield.
With traffic jams, crowded stores, and long lines during Christmas, everyone needs someone to cheer them up, especially in this merry season. So, get a pen and paper, scribble down every positive quote you have in mind, then put it in a stranger's car. You'll never know how much difference it would make on someone's day.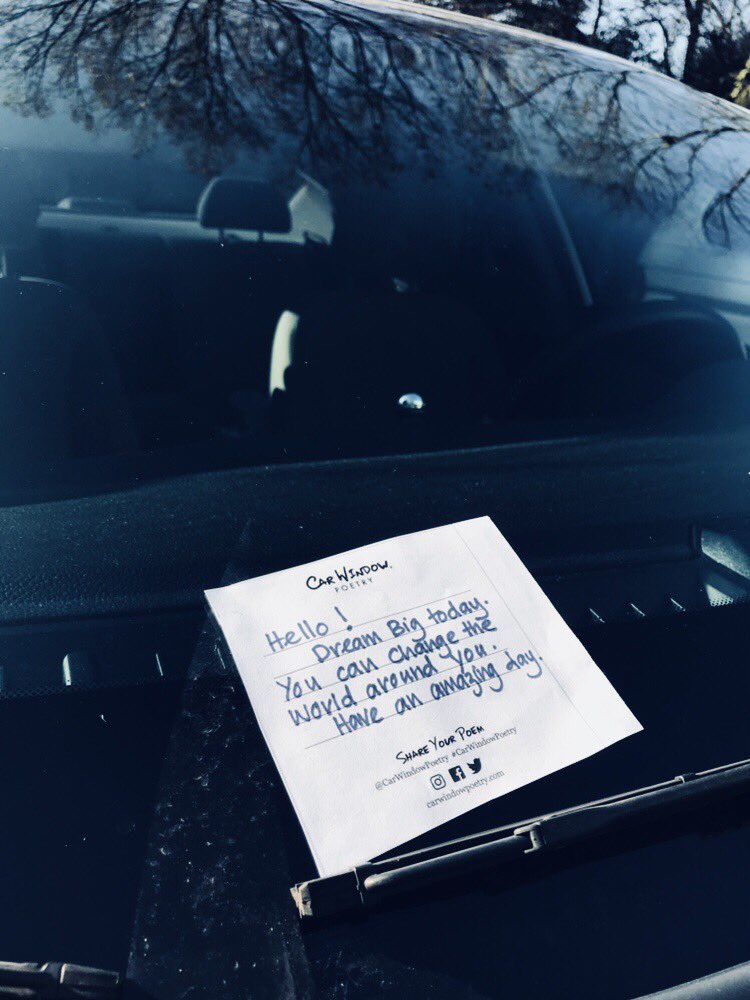 9. Anonymously pay for someone's purchases.
Help someone pay for their purchases or layaway by doing it incognito. Even in this season, when we have some extra cash, there are still others who are in need of them. So, if you've already got everything you need and if you feel like giving and lightening up someone's load, sneak in and see whose layaway plan you want paid.
10. Give a generous tip.
Come Christmas season, some people, such as waiters, are working very hard to give the utmost service for their customers. So, to reward their prompt service, your kind gesture of giving an unexpected generous tip will definitely be appreciated. You can also give a huge tip to someone who's been doing a great service to you the whole year round.
Not everyone has an excess of things that are able to be donated, and not everyone wants to go into a shop and buy a gift, or volunteer their time at Christmas. In the end, we all have very busy lives, and sometimes, there just isn't time for that. However, there is always something that people can do.
If you really feel like you want to make a difference, consider donating to a charity of your choice.

It doesn't have to be something to do with Christmas, your money is needed all year. Charitable donations are a great way to teach your children about the value of giving at Christmas, and an interesting way to shift the focus of the Christmas holiday back to a more traditional and less consumerist ground.
We'd love to hear your suggestions on other ways people can help out in their towns and communities this year. Let's help everyone have a magical Christmas!
What other ways can you do to give back this Christmas?