I'm not a huge fan of trying on clothing in-store – so I really love to buy all my clothing online.
The average woman in Australia is now a size 14 – 16. So it's good to see that there are more and more women's plus-size clothing options for ladies with curves. Personally, I love buying my clothing online because I absolutely loathe trying on clothing in their little cubicles and being told 'Ohhh you look darling, darling.." Grrrrrrr. I want to shop whilst drinking wine in bed and try on clothes at home where it's private – I know what looks good and what doesn't!
Plus another MASSIVE advantage of buying online is that you can shop the sales when they come up – and new subscribers often get up to a 20% discount! Winning! I like getting a good deal!
More Reading:
It's Not The Size – It's Style That Counts!
I've seen tiny size 8 ladies who dress like homeless people, and I've seen bigger ladies who look incredible. The secret is dressing to their shape, giving themselves a waist, and choosing quality styles.
So here are the top plus-size fashion stores that I love!
Types of Women's Clothing Most Flattering for Plus Size
When shopping for plus size clothing, look for flattering styles such as:
V-necks make you look taller
Swing skirts are pretty, and practical and look great with a fitted v-neck shirt
Skinny Jeans are a wardrobe staple and look great on everyone.
Cropped Jackets really accentuate a smaller waist
Long Cardigans look good with skinny jeans
Trying to Hide a Big Tummy?
If you are hiding a big tummy, look for dark-colored drapey style tops and pair them with skinny jeans or a slim pant and a long flowy scarf. Avoid any tops that are tight-fitting.
Create long verticle lines with a long cardigan or a blazer.
When it comes to jeans or pants, go with the elasticized style. They are super comfortable, hold in the tummy, and are very flattering on all shapes.
List of Women's Plus Size Clothing Stores
City Chic has some timeless, day-to-day classic pieces that will last for years! Has a great range of formal wear, lingerie, and gorgeous dresses. They also cater for extended sizes online only. Plus City Chic has loads of online exclusives – so it pays to shop there online rather than in-store.
Sizes are 14 – 24
Free Shipping on orders over $150.
Offers Afterpay
Taking Shape has basics, casual wear, swimwear, activewear and special occasion clothing. They also have some of their range at Myer if you want to try on pieces in person.
Sizes 12 – 24
Free delivery on orders over $60
Offers Openpay
Looking for fashionable clothes that are affordable yet not compromising on style and quality?
Check out Love Your Wardrobe for cuts and fit that flatter the Australian woman's shape in all the right places.
Love Your Wardrobe is all about women who love their curves and their fashion: women who believe style is about self-expression, not about size. Designed with the 14-24 sized woman in mind. Their range includes smart casual fashion and essential items, workwear and some occasion dresses.
DeBra's is a leading Aussie lingerie retailer that specializes in the fuller-busted woman. Here you'll find plus size bras for every occasion from T-shirt bras to balconette bras, to sports bras to comfortable everyday bras. They also stock a range of stylish plus-size swimwear. Their mission is to provide women with correctly fitted bras that are beautiful, comfortable and affordable.
No matter what shape or size they are! To help support their customers find the right size bra online, DeBra's offers live chat and virtual fittings with their in-store team.
Size 14+ A-K cup
Pay later with AfterPay
Free delivery within Australia on orders over $99
Birdsnest comes highly recommended by our Facebook followers. They mainly cater to the over 30's but they do have some beautiful basic pieces, active-wear, and shoes to die for. The best thing about Birdsnest is that you can get personalized style recommendations by filling out the 'My Style Profile'. That makes shopping so much easier.
Caters to Plus Sizes
Free Express Delivery on orders over $150
Adrift was started in 2012 by a Mum of four, Rebecca Pullar. Bec wanted to inspire women around the country to feel beautiful in bright prints and clothing that was comfortable and easy to wear for women of ALL sizes.
Blue Bungalow has clothing that covers more of the parts we don't like, and accentuates the bits we do! Suits the over 30's or those that just like a bit more coverage. They also stock a lot of clothing made from Bamboo, which is soft and cool – and falls beautifully!
Caters to sizes 8 – 24
Get 10% off your first purchase when you sign up for the Blue Bungalow newsletter.
Has same-day delivery in Brisbane
Asos has lovely casual wear and is quite cheap. They have beautiful shoes, knits, on-trend pieces, maxi dresses, and outerwear.
Stocks from size 14 – 26.
Has a 10% student discount.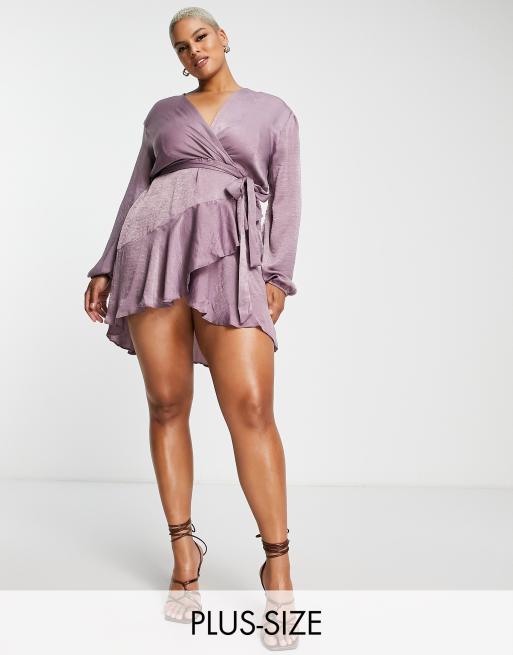 Basque Women have corporate wear for plus-size ladies and classic pieces that are perfect for a capsule wardrobe. The Basque Women range is located in Myer stores.
Ships from The United States
Kiyonna has been a staple in the Plus Size Fashion Market since 1996, made in the United States, all the fashion is high quality and timeless.
Free shipping within the United States on all orders over $50
Has Plus Size Wedding Dresses
Ships from Australia
Capriosca is a modern Australian fashion brand that has fun, bright, and colourful pieces and even has a plus-size swimwear line. They stock sizes from 10 through to 30.
Ships from Australia
Estelle is feminine, affordable and just a great brand for casual wear and a light corporate wardrobe. You can find their range at Myer stores.
Ships from Australia
Harlow is a premium Australian-based fashion outlet with unique monochrome palettes, pleather detailing, body-skimming silhouettes and Harlow denim. For the plus-size rock chick.
Caters to sizes 12 – 26
Offers both AfterPay, ZipPay and Apple Pay
Ships from Australia
Offers sizes from 8 – 30
Nyata is ethically made fashion designed for women with curves who still want to feel sexy and confident in their own skin. They create stylish, bright fashion for all ages.
Ships from The United Kingdom (ships Internationally)
Offers sizes from 8 – 32
Lady Vintage is a UK-based rockabilly and vintage clothing store that ships internationally. All the clothing is made in England from quality fabrics.
Ships internationally.
Free shipping to Australia on orders over $220 (all taxes and duties included)
Ships from Australia
Offers sizes from 16 – 24
Cotton On Clothing has an online store and is about to release 'Cotton On Curve' – their online store specifically for plus size ladies! We will update the details as they come to hand.
BE ME has sizes 14 and above. They have loads of gorgeous day to day wear. They also have lovely jumpers, coats and accessories.
Has sizes 14 and above
Offers AfterPay and ZipPay
Free Click and Collect
Free delivery over $75
If you sign up for their newsletter you receive a $20 voucher (use this code: BWELCOME20)
Ships from Australia
Missguided is for curvy girls under the age of 30. They have beautiful going out wear, wrap dresses, lingerie and denim.
Sizes 16 – 24
Current Offer: Get 50% off everything with the code treat50
The Unique You offers fashion for mature woman. They have smart casual, dresses and accessories. They carry brands such as 17 Sundays, Advocado, Ilandco, Orientique, Saint Lori, and Bagira.
Offers sizes 14 – 24
Afterpay offered, free shipping on orders over $60.
Email sign up gets you $15.00 off your first order.
Stocking Australian-owned ethical brands in natural fabrics sizes 14 – 24
BooHoo Curve caters to the under-25 market and has denim, clubwear, on-trend casual wear, shoes, beauty products and accessories.
Sizes 6 – 18
Offers AfterPay
New Look is UK based and has a plus size clothing collection containing stunning styles for any size. Effortless essentials, going out wardrobe, party wear, maxi dresses and jumpsuits.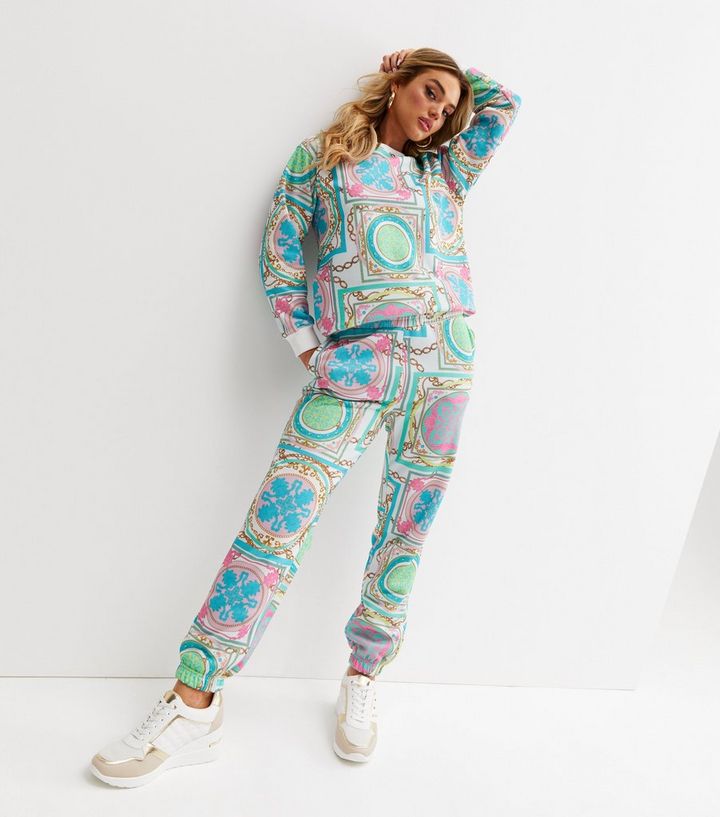 CoEdition is US based has contemporary styles for women sized US10 – 26. They have going out wear, workwear, swim-wear, lingerie, accessories, and designer clothing.
Only posts with the United States at this stage but are looking to extend this soon.
Based in Australia, US and UK, Daring Diva has globally inspired fashion trends for curvy women around the world. They offer workwear, evening wear, and casual chic.
Offers sizes from 6 – 32
Offers AfterPay and ZipPay
Ships from Australia
17 Sundays Boutique is young and fresh and has beautiful and comfortable day-to-day clothing.
Sizes 14 – 26
Get 10% off your first order when you join their newsletter
Ships from The United States
Curve Girl Inc has gorgeous clothing for girls with curves. They cater to women up to a size 50. They have swimwear, party dresses and formal gowns.
Sizes 8 – 50
Free shipping worldwide for orders over $50

Torrid pride itself on making plus size clothing that fits – not just baggy, oversized clothing that doesn't flatter. They cater to all ages and sizes and have casual wear, swimsuits, lingerie, and everything in between!
Sizes 10 – 30
Deals: Get an extra 15% off your purchase with the code: EXTRA15
Old Navy has basics, great-fitting pants and tops.
Sizes 00 – 20 (US Sizing)
If you sign up to the Old Navy newsletter you get 20% off
Free shipping within the United States for orders over $50
Ships worldwide
Stylogic is a bit different from most plus-size clothing retailers. How it works is that they will assign you a stylist – the stylist assesses your shape, size, likes, dislikes, and budget – and will then put together a personalized box of five hand-selected items and accessories. You have a week to try everything on – and you just send back what you don't want!
Lovedrobe is a world-renown plus-size fashion brand based in the United Kingdom.
Sizes 14 (4) – 32 (18)
Ships Internationally
Pink Clove is UK based and has a vast range of fantastic clothing influenced by the trends from the catwalks.
Sizes 16 – 28
Ship Internationally (except for Canada)
Get 25% off all dresses, playsuits and jumpsuits when using the code: DRESS25
Shop for comfortable, affordable, casual women's clothing at Christopher & Banks online store including misses, petite, and plus sizes. They have over 500 stores in the United States and cater to plus-size ladies with sizes 14-24.
Only ships within the United States, Alaska, Hawaii, Puerto Rico, US Virgin Islands
Caters to US Sizes 14 – 24
Inspired Insanity has rockabilly-styled women's dresses, plus sizes, punk, and gothic brands. Stocks brands such as
Caters to Plus Sizes AU sizing 8 – 30, (US sizing from 4 – 26)
Offers ZipPay
Based in China
PatPat is a new style of online clothing store that works directly with the manufacturer – effectively cutting out the middle man so that they can drastically reduce the cost to you. They have a great selection of plus-size women's clothing at bargain pricing.
Autograph Fashion has low cost casual-wear and on-trend fashion pieces.
Sizes 14-26
Free shipping on orders over $80
Offers AfterPay
If you shop at a terrific online Plus Sized Store, please comment below so we can add you to the list!