You've thought of doing it your entire life and now that you've got the chance, you must pull it without getting fired.
It's April Fool's Day and what better day to execute your well thought of, seriously tricky and painstakingly carried out plan than today!
So whether it's about getting tons of laughs from your workmates or for your personal devilish pleasure, pranks are there to complete your day, but, just make sure it won't get you in some serious trouble.
Thinking about one today? Well, SAHM has got you covered. We're prepared for you the best April Fools pranks to pull without getting fired. Here's some funny ones for yah! Enjoy!
1. The Bitter Coffee
For the coffee drinker, you can switch up the coffee jar, replacing it with look alike coffee beans or if you make the coffees, get the order wrong or make the coffee as strong as possible — whichever way to mess with your prankee that suits your fancy.
2. The Pun Prank
Making pun pranks is a classic and witty way to get your work mates thinking all sorts of things. This prank allows for so much creativity when finding the best pun prank to pull.
3. The Hairy Suit
You can prank anyone and everyone in the office with these things, jump scares or simply being placed in the perfect spot will scare the jibbies from your victim. You cant go wrong with this prank.
4. The Air Horn
Placing an air horn round the office in places where it is blown unexpectedly is a genius prank.
…Or just simply blowing the horn in general to jump scare work mates…
5. The Biggest Fan
Find all sorts of images of your prankee's most disliked person from the internet or magazine cut outs and stick them everywhere on their desk. I'm talking everywhere — under their mouse and on their favourite coffee cup, maybe even chuck a few on their car to be extra effective. This prank is always a winner.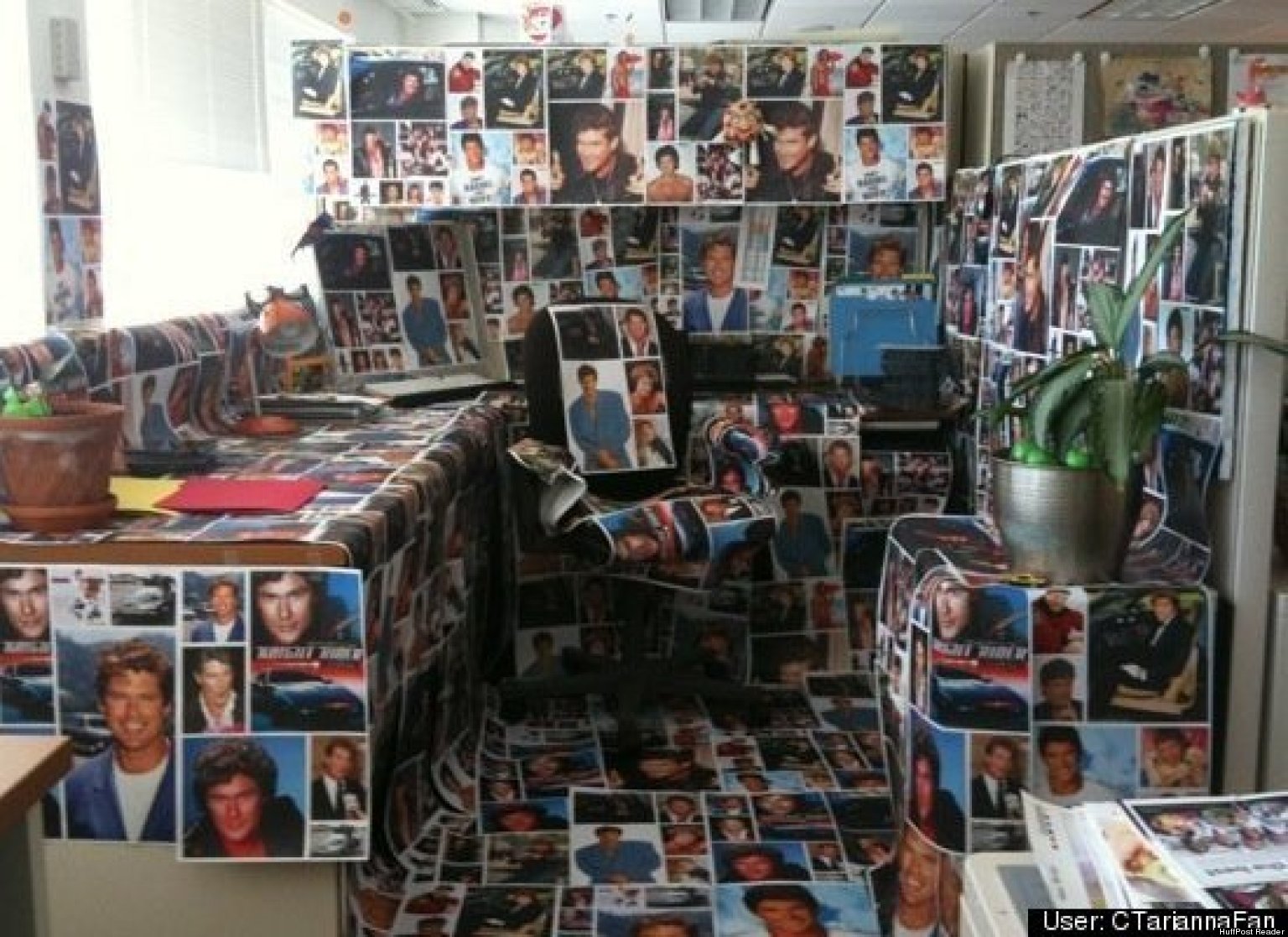 Next Page: More of the Best April Fools Pranks To Pull Without Being Fired