It seems that at Stay at Home Mum headquarters, the greyer the celebrity – the hotter they become!
I dunno about you but these men we have listed in here are ageing like fine wine! The older they get, the sweeter their taste is and the more intoxicating they are. Lol! Sorry for the graphical representation but it's all true!

So turn the air conditioning on high, sit back and relax because you are surely gonna sweat a bit while looking at these beautiful creatures!

Ahhh the Silver Foxes….. We need them in our lives!

Joe Manganiello
Well hello Mr. Manganiello! whether he is making hearts race in TV series ER or having all the right moves appearing in Magic Mike. Joe was always going to make our List!!  See him with his shirt off in True Blood!  Sadly girls he is married to Sofia Vergara – who is, let's face it, equally as hot!  Make me walk funny Alcide! Pierce Brosnan
Suave, sophisticated and almost absurdly handsome, Pierce or aka Bond, James Bond has still got it! If he was an aspirin, I'd take him every four to six hours.
Daniel Craig
It's the baby blues on this babe that makes the knees weak. Daniel Craig aka Bond, James Bond just gets better with age! Hi Honey! His clothing would look fantastic, crumpled in a heap, on my bedroom floor.
Gerard Butler
A Hollywood serial dater, Gerard Butler has dated all of the usual suspects. Jennifer Aniston, Cameron Diaz, supermodels, me…. (in my Dreams). I've been a bad bad girl Gerard, please spank me!
Charlie Hunnam
Charlie went from a Weeny Teen in Queer as Folk to Hunky King Arthur in the blink of an eye. Often starring in 'My Wildest Dreams', you can back off ladies, I call dibs!
Rupert Graves
Born a rebel, Rupert was breaking rules and resisting authority at an early age. I think it's safe to say we would all like to get into a lil' trouble with Mr. Graves, scrap that, I have been bad already I am going to his room.
Nikolaj Coster-Waldau
Most famous for his role playing Jaime Lannister in Game of Thrones. We could watch Nikolaj swing his sword around all day! (And by sword I mean his penis *gasp*!) I can see why his sister liked a bit of Nik (in GOT).
Anderson Cooper
Who knew news could be sexy… well it's not, unless Anderson Cooper is covering it. Breaking News *pfft*, more like 'Breaking Hearts.' In further news, legs are opening across America.
David Beckham
Kicking goals one way or another, this Silver Fox plays with balls like no other. A quick Google search rates him as having a massive D too….. Just make sure he doesn't talk, it will spoil it.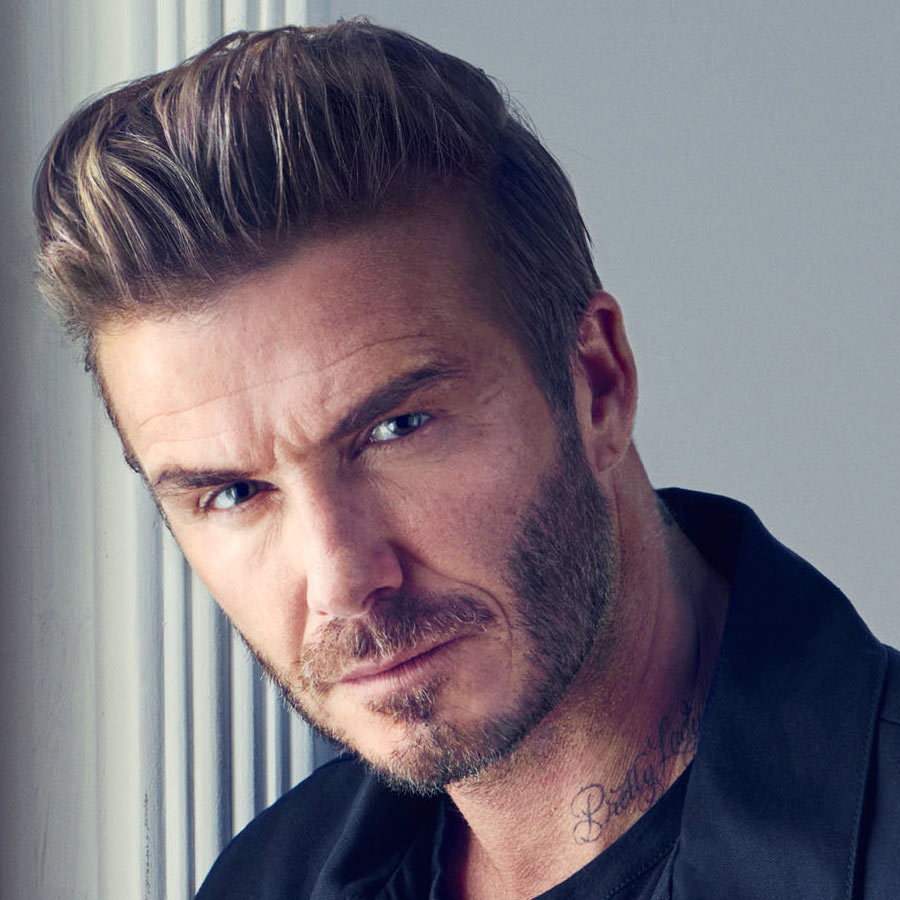 Via www.menshairstyletrends.com
Next Page: More Late Night Yummy Silver Foxes…