I have two boys and when they were aged 11 and 12 they were obsessed with their screens. So, with that said, I feel your pain.
I had the same problem every other parent has when it comes to technology. Mine chuck a spack if I ask them to go play outside or go do something else, because they love the computer and they do enjoy it so much.
So, to solve this problem, Christmas gift for a few years was 'Outside Gifts'. The goal for Christmas was to get a bit of sun, and see what colour the sky is (as they might have forgotten). To have fun, get dirty, maybe scrape a knee or two.
So no matter what age your kids are, boys or girls – these are some ideas on how to get the kids off the screens and out of the house!!!
A Cubby House or Tree House
Remember how fun cubby houses were when you were a kid. Having that special place that kids can have, just for them is a great reason for them to get out of the house and playing. There are now some epic cubby houses around (especially if you aren't handy enough to build one yourself!). Plus they do make a fantastic Christmas Gift!
The most epic cubby house for little girls! Imagine the sheer squeals of joy of delight on Christmas morning! I want one…..
Trampolines!
We have always had a Springfree Trampoline – and they are epic! The boys have loved their 'tramp' since they were little and still use it when I force them to go outside. Great exercise and even the husband can have a go and pole-axe himself!
Our Picks:
Ride-On Vehicles
Our Picks:
Segway Electric GoKart
Available at Electric Kicks for $899.00!
Turn your Segway S or miniPro into the most exciting ride ever, from a standing two-wheeler to a fully-fledged go-kart!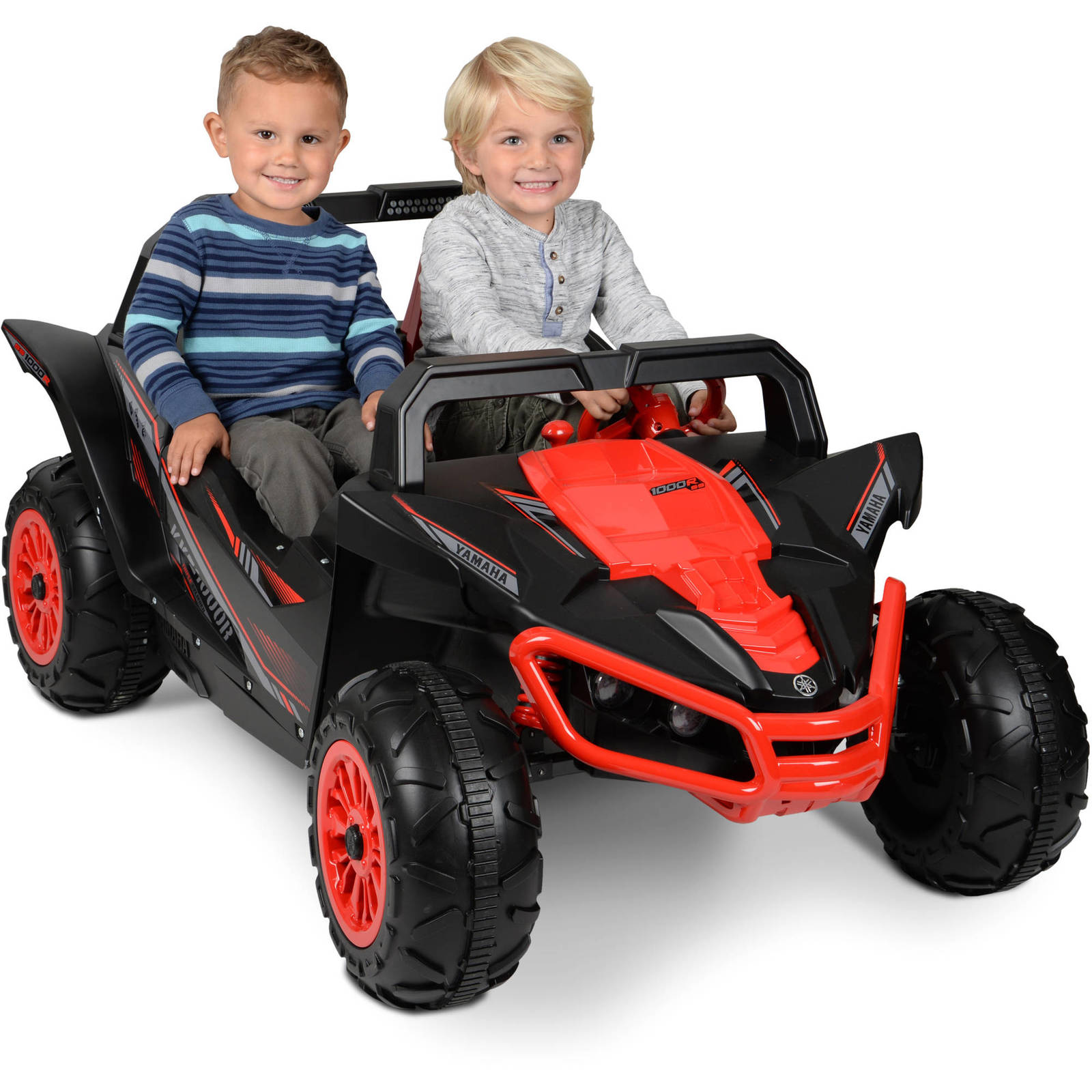 I've been big into mountain biking in the last year (and I couldn't ride a bike this time last year!). It is something that we do as a whole family – together. Not only is it great fun, it is fantastic exercise (you should see my butt – amazing!). Sure, I crashed a lot at first, and I can't keep up with my husband and boys, but damn, it is exhilarating and I love that we can all do! My boys just love it and get better every time we hit the trails!
A Rescue Puppy from RSPCA
Nothing gets the kids (and you) outside like a dog. Sure, they are loads of work – they chew everything and dig holes and shed fur and shit more than you can imagine!. But the love you get back is so worth it! Go visit your local Dog Shelter and give a dog a second chance for a fantastic family life! Having a dog forces you to walk (so you get exercise!). Having a dog means someone is always happy to see your face at the end of the day.
PS: Never buy a pet for anyone else – that's how animals end up in shelters in the first place!
Go to the RSPCA website to see what animals are available in your area.
Fun in the yard
Our picks:
So timeless – and great for the kids. Sure – they will fall off every so often, but the 30 minutes of peace they give you will be worth the blood! Also, this is 7 in 1! Swing,Slide, cave Basketball, Football, Desk Play Toys!!
A sand pit is mandatory for little kids! They are great fun, very textural for little hands, good for motor skills and all kids love to dig! Just make sure you keep it covered with a tarp or similar when you aren't using them as cats like to shit in sand pits. Having a shaded pit is also good to protect little kids from the sun.
Pool play
My picks!
Inflatable Tic Tac Toe Game For Pool and Land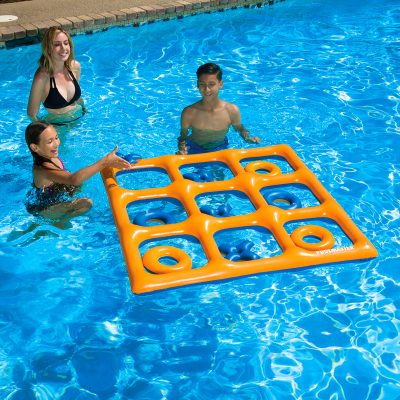 Wahu Pool Basketball
Well isn't this the perfect timing! Summer is almost here and this pool basketball would be lovely.
Stockist: Catch
Price: $479
Got some good ideas on what to grab this year for the kids for Christmas?