Best Family Holiday Activities in Western Australia
Western Australia – place of fluffy white sand, great white sharks and the Dockers Football Club (go the Dockers!).  Many say it is more like a big country town than a State Capital.  With the mining boom real estate is incredibly expensive, but it is a great place to holiday – and there is just so much to do and see.
Perth, Western Australia's Capital City
Perth is the capital of this vast state – and there is so much to do and see in the heart of the city centre itself.   The best part about Perth and Fremantle is that it has a terrific rail public transport system that goes wherever you will need to go! Perth as a City is still very much like an old country town.  It doesn't have the insane busyness of Sydney or Melbourne, the people are friendly and there is a LOT to see!!!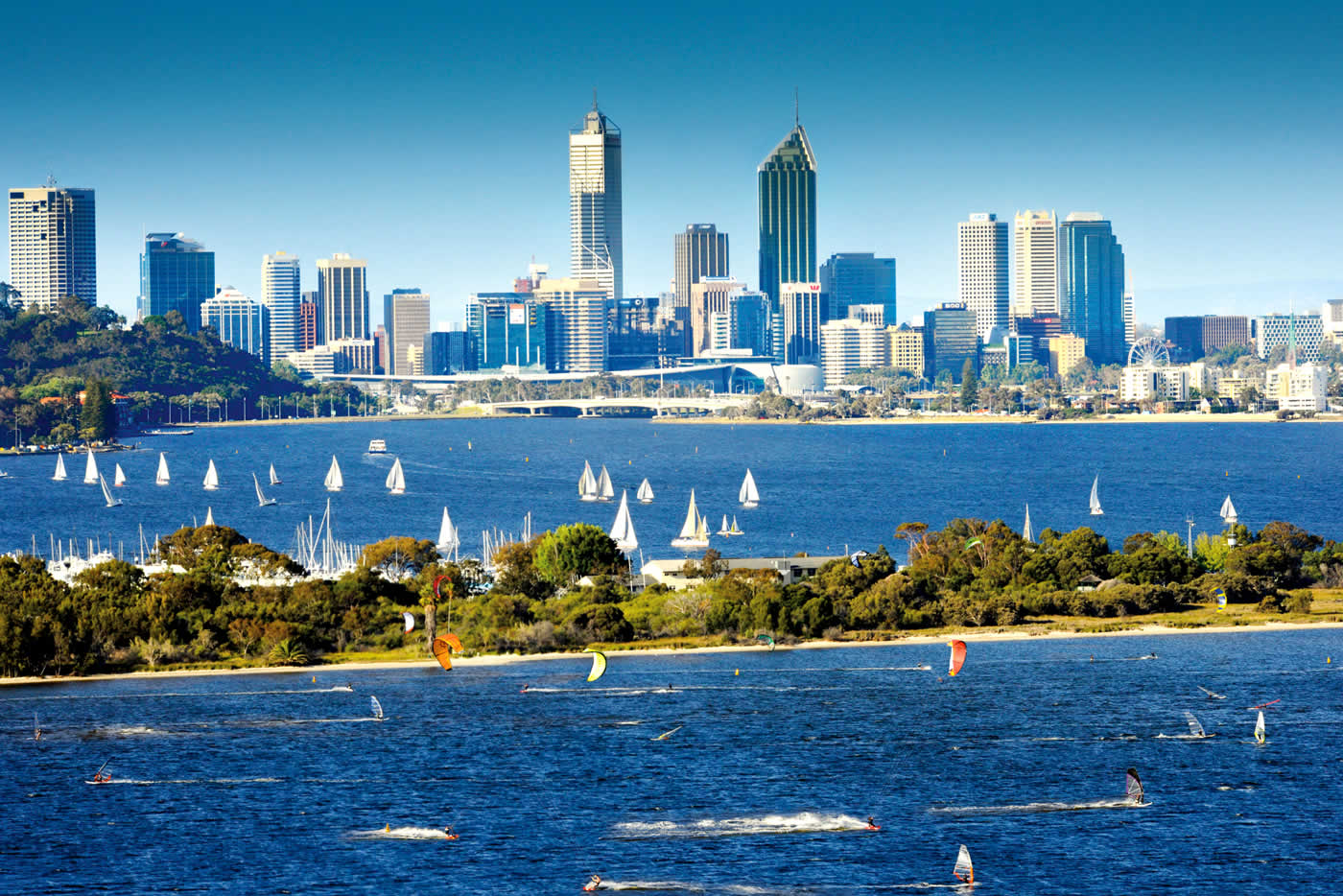 Via rightcarhire.com.au
Kings Park & Botanical Gardens
Kings Park is located just out of the city and overlooks the entire City of Perth.  It has a number of lookouts and protected bushland areas.  There are many places to enjoy a picnic and enjoy the scenery. Rolling greens lawns with multiple memorials statues and water fountains, Kings Park provides a fantastic area for all types of social events. The park has over 100,000 visitors per day! Views across the bay and the city are extremely popular from the parks lookout areas.
Find out more on the WA Government Website.
Via rockytravel.net
The Perth Mint
The Perth Mint is where all of Australia's money is printed.  It is located in East Perth and is open to the public to visit. They have a guided heritage walk, you can view a gold pour and have your very own coins minted. The Perth Mint also produces silver, premium gold and platinum which is sent across the world.
For more information about opening times please visit The Perth Mint website.
Scitech
Scitech is an interactive Science Museum just for kids! It has a Planetarium It contains a number of exhibits that will entertain kids of all ages (in fact they have an area called 'Discoverland which is specifically for littlies aged 3-7).  The museum is located in West Perth and is easily accessible via the rail network (which is the best in Australia might I add!).
Find more information about tickets and opening hours on the Scitech website.
Via exhibitionstudios.com
Hay Street Mall
The Hay Street Mall is the major shopping precinct in Perth and is located in Perth's CBD.  One section is closed off to traffic and is a pedestrian mall.  Great things to see in the Hay Street Mall include:
London Court is a delightful little arcade located at 647 Hay Street.  It is very 'Harry Potter' like and is designed around a Tudor style.  On the hour, see the horses and knights jest at the London Court clock.  The arcade has loads of tiny interesting shops with jewellery, fashion and all things quirky.  it is a must-see place in the Perth CBD.
Via perthtouristcentre.com.au
Western Australian Medical Museum
The Western Australian Medical Museum is located in Harvey House at King Edward Memorial Hospital on the corner of Barker and Railway roads in the Perth suburb of Subiaco. Our museum occupies the heritage-listed Harvey House, which became Perth's first maternity hospital in 1916. Our many exhibitions include:
An operating theatre
Dental workshop and surgery
Iron lung and polio display
Early hospital artefacts and equipment
Aboriginal medicine
And More!
For more information about opening times please visit WA Medical Museum
Via www.abc.net.au
Whitman Park
Whiteman Park is a unique recreation and conservation reserve that covers nearly 4,000 hectares of natural bushland and leisure facilities in Perth's northern suburbs. Reconnect with the natural environment when you visit these native flora and fauna attractions, which each fly the conservation banner for Whiteman Park.
For more information about opening times please visit Whitman Park
Via grayline.com.au
Art Gallery of Western Australia
Through the Collection, our associated programs, and stimulating exhibitions, Gallery visitors are offered unique and exciting experiences of historic and contemporary Australian artists, as well as the art of the world.
We place particular emphasis on the arts of Australia, and due to our geographic position, the Indian Ocean Rim. Our proximity and access to many of the most exciting cultures of the world adds immeasurably to programs, exhibitions, collections and events at the State Art Gallery.
For more information about opening times please visit The Art Gallery of Western Australia
Via artgallery.wa.gov.au
Next Page: What's Fun to Do In Fremantle