25 Must-Have Kids Toys for Christmas 2020
Feeling the pressure to get your kids something awesome for Christmas? These days, kids almost seem to have everything. You don't want to spoil them, but at the same time you want to see their face light up on Christmas morning!

We have you covered with our top 25 Must-have Christmas Toys for 2020!
This is a fun, educational gift that encourages creativity! With 101 magnetic tiles, its great value for money!

How adorable is this Kangaroo and Joey plush? Baby Joey is removable, both with soft brown fur, Jirra Kangaroo and her joey will make for a very snuggly present!
Have a child that is a Lego and Star Wars fan? This is the gift for them! They can reenact the final duel on the Death Star! It even has stairs and bridges that collapse, for dramatic effect!
With removable, adjustable speakers inside, this is a great alternative to over the ear bulky headphones!
These headphones come in a variety of designs – fox, unicorn, panda and more!
Can you save humanity? This international best selling game encourages players to work together to defeat four deadly diseases destroying the world!
Your toddler can now recreate their own Aussie burger with the unique wooden playset!
Calling all dinosaur enthusiasts! Dig out the bones of a Sabertooth Tiger and Mammoth, then put your pre-historic animals back together all while learning fun facts about these amazing creatures!
This 2 in 1 bath toy is a very cute gift! It automatically sprays water and it can always be turned into a flying saucer! It has flashing LED lights, guaranteed to fascinate the little ones!
The Harry Potter fans will love this! Recreate your favourite charm and record your creation!
This is a great educational gift that will encourage creativity, imagination and help develop fine motor skills! Its lightweight and portable making it the perfect on-the-go gift!
For all the crazy kids that won't stop climbing on things! This is perfect! Made of heavy-duty materials it takes tree climbing to a whole new level!
This Piggy bank kit is a fun way to help kids save AND indulge their creative side! It can even be a fun family activity where you get together and paint this piggy bank.
Who doesn't love a good sing-a-long in the shower? While it may hurt the parent's ears, its a great gift idea for teens!
This 3D puzzle book takes colouring to the next level! Includes a 3D castle to colour in, colouring-in pages and pens!
Want to throw a burrito at someone? Well, this game is for you! It's a combined dodgeball and card game that will have you in stitches!
Super Mario Brothers have been making a comeback! This a great LEGO set to add to any Nintendo fan's collection!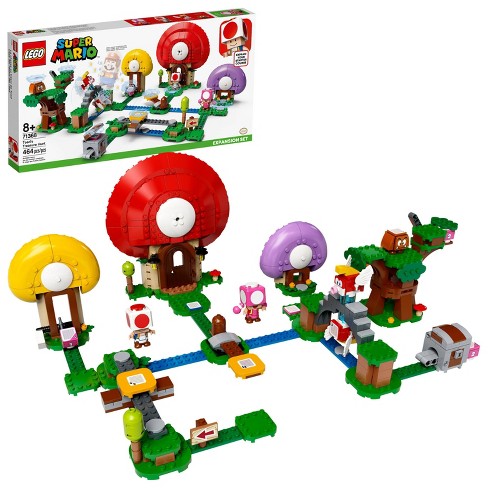 This roadmap is perfect for running those toy cars on and guess what..it doubles as a storage for all the cars and trains and buses or all sorts of toys! Gift this fun roadmap to your kids and while you're at it, teach them to pick up their own toys. It is incredibly easy with this storage bag!
This is a game for older kids! Handshake showdown game is a game where you have to try and keep up with the handshakes as they got more complicated! Lots of fun!
This squishy jellyfish is a great snuggle buddy! Great for kids, or even teens who want something cute to decorate their room!
Bubbles are always a winner! Doesn't matter how old you are! Have fun with this Giant 1.2m Bubble Stix and Giant Bubble Solution!

Get ready to hear the dino lovin' kid squeal when he/she opens this! The kit includes 8 dinosaur-themed stamps, two colour ink pad and five coloured pencils plus the ink pad is washable, non-toxic and kid-friendly.
This shark kite will definitely catch several eyes and will fascinate the kiddos. How so? Well have you seen a shark in the sky?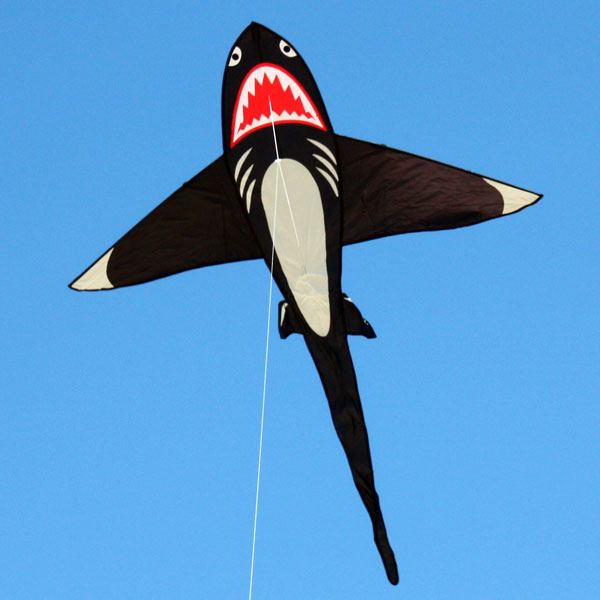 Wanna 'TRY' teaching your kids how to clean? Well, here's a tip. Start em young! No I'm not saying to have them do hard jobs, let them copy you as kids like to do. This housekeeping toolset will be perfect for that pretend play!
Perfect gift for summer! Kick the kids outside with this huge dinosaur sprinkler!

Wooden toys are on trend! This magnetic fishing game is a hands-on educational game for your little one!
Hope this list gives you some ideas of what to get the kids for Christmas this year!