Seeing double can never get this adorable!
Dressing for one baby is so much fun, what more if it's for two! Whether you have twin girls or twin boys (or one of each), it's always exciting picking outfits for twins.
You can go matchy-matchy, funny, cute or witty — it's always a delight seeing double in adorable outfits. Check out the ones we've found on the internet to inspire you on what dresses to put on your lovely twins!
Let people know who's who in these awesome Twin Baby A and Twin Baby B onesies! You can also add their names to make it more personalised.
Available at DAIICHIBANdesigns for $38.10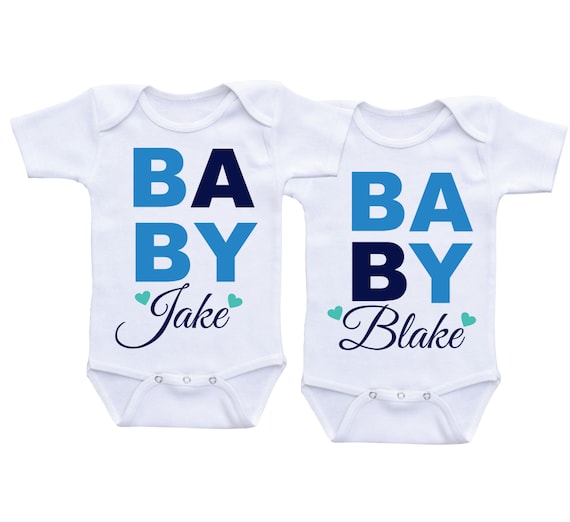 Truly they are womb mates for life! Dress your twins in these cute onesies and see people go melt their hearts out. Cutee!!!
Available at BabyBands2015 for $15.00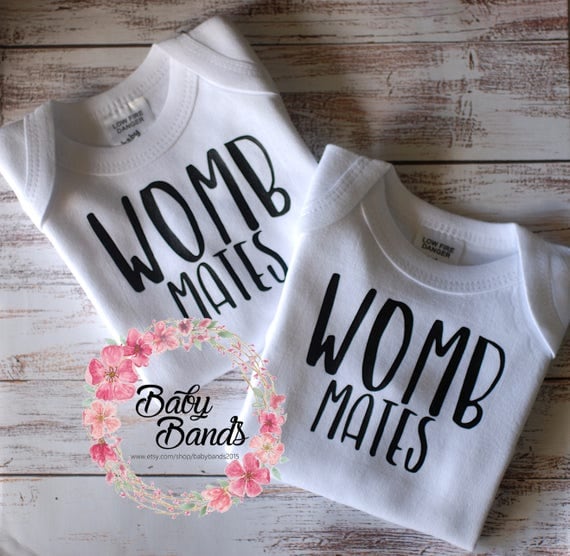 These beautiful TWINS onesies with a heart applique is perfect for either twin girls or twin boys.
Available at EmbroiderUp for $32.79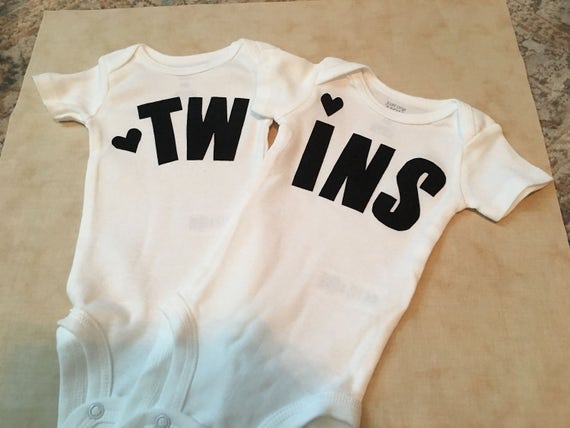 Your awesome twins will be the centre of attention with this customised twin outfit.
Available at SARBIENdesigns for $35.37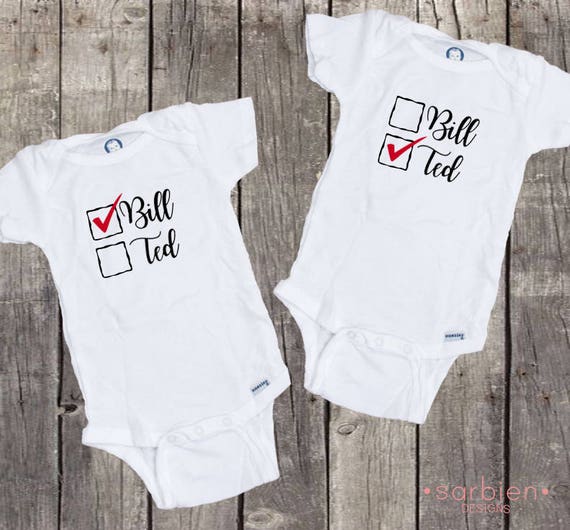 Awwww…these adorable onesies are sure to make any fraternal twins look super cute!
Available at StickEmUpDecalsAZ for $30.61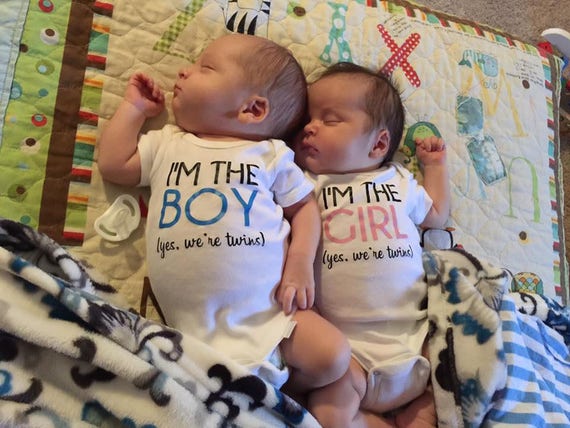 Outfits for twins that are matchy-matchy, next!