Funny Outfits For Twins
Whether it's said, to-may-to or to-mah-to, your amazing pair will always be as sweet as a tomato.
Available at MumsyGoose for $40.98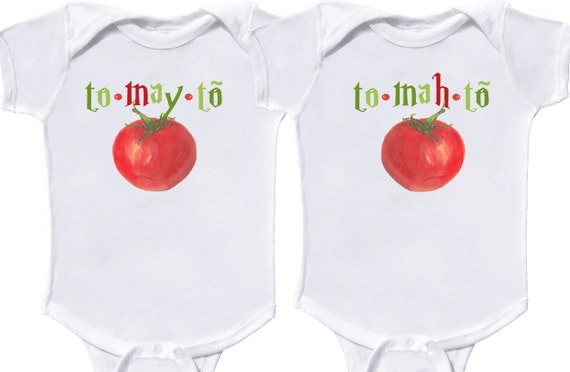 True! Your twins will be best friends for life! So dress them up with these charming onesies.
Available at ManyTeesShop for $35.74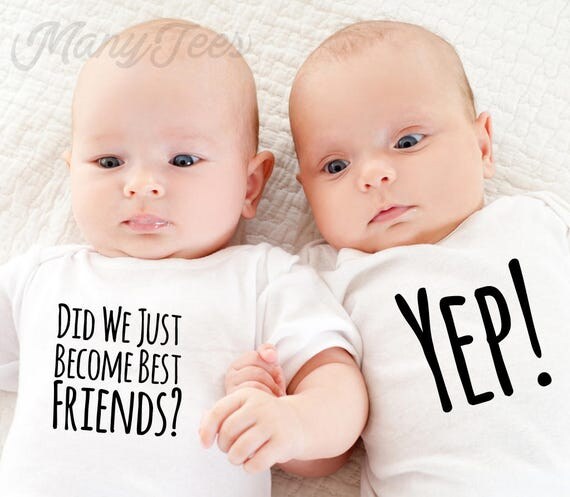 These lovely pair of onesies will answer people's questions about your twins. Convenient, right?
Available at GlitterCollections for $40.82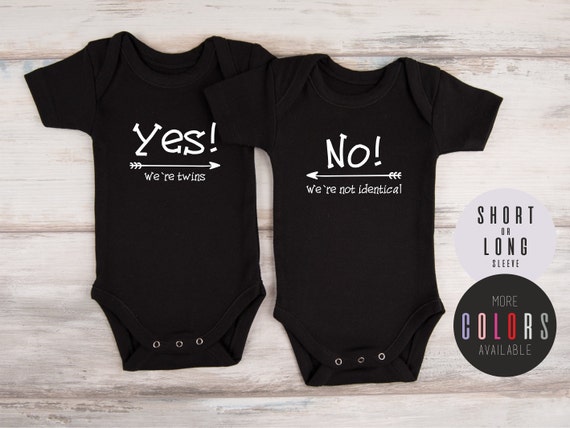 Like it was a race! Lol! These cheeky twin rompers is cuteness overload!
Available at caitiandco for $33.00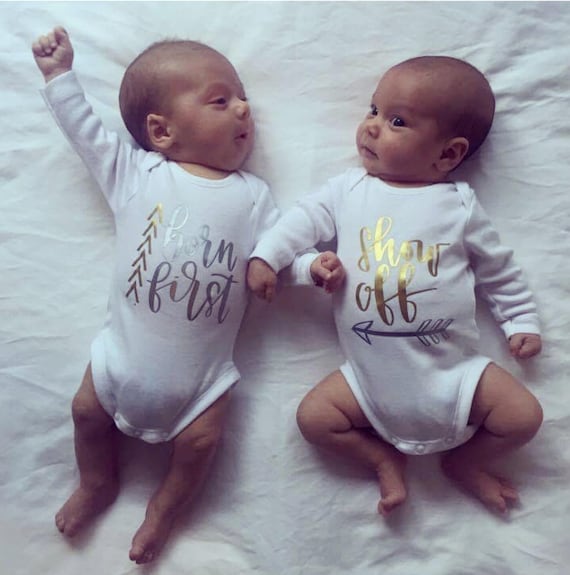 Each twin has different personality, so pick who's wild and mild and get them to wear these adorable statement onesies sure to bring loads of fun.
Available at DoozyDesigns for $35.52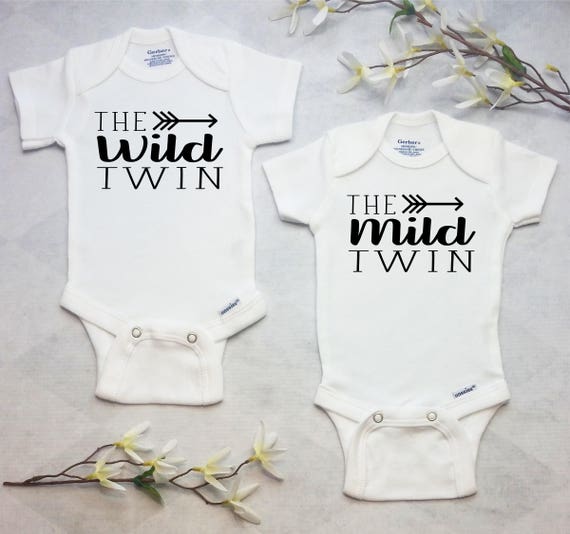 More funny outfits for twins, next!