This funny twin baby bib set for your fraternal twins can definitely bring tons of laughter.
Available at Ilove2sparkle for $21.02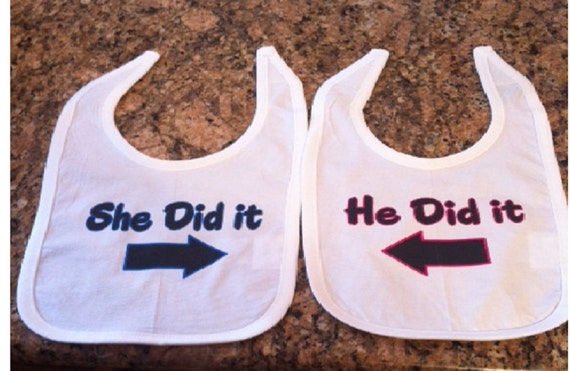 Bring joy to your guests on your amusing twins' birthday with this funny birthday T-shirt set perfect for your cheeky little ones.
Available at LittleLittlesNY for $54.33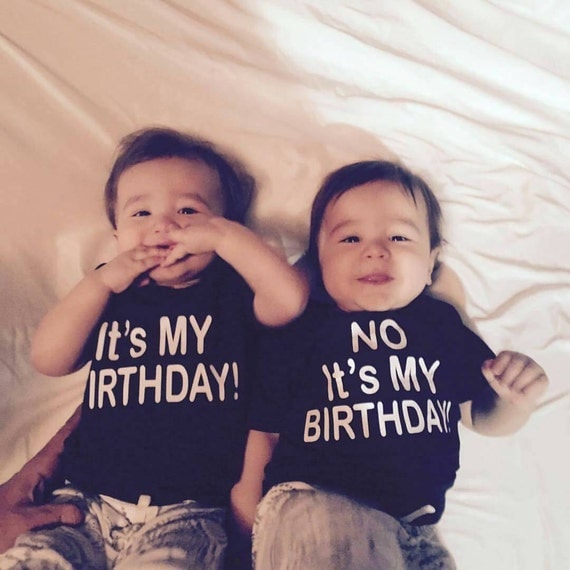 These lovely twin shirts are so simple yet so adorable, perfect for your beautiful girls.
Available at LivAndCompanyShop for $35.52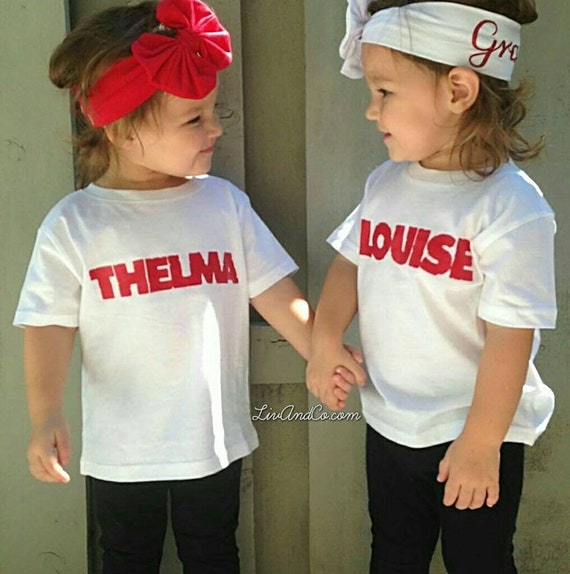 These matching funny shirts are just right for your playful lovies!
Available at MonkeyProofClothing for $35.00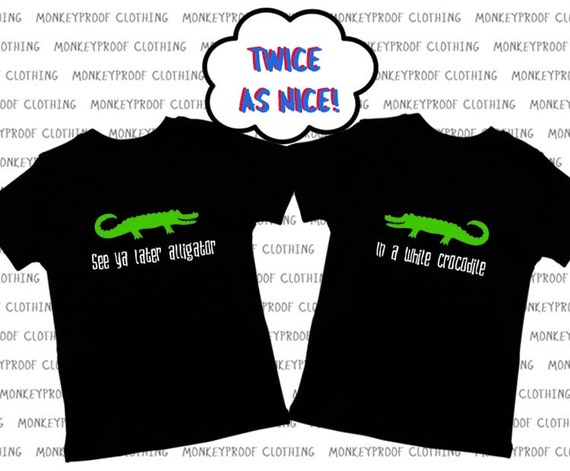 The continuing rainbow in your twins' shirts are symbolic of their lifetime sisterhood and friendship. Adorable!
Available at TamarisDesign for $89.90
Dressing your twins in any of these gorgeous outfits will see them being the envy of all your mummy friends. What's more adorable than twins wearing clothing that matches. Dressing twins can be great fun and a fabulous way to express their little personalities and yours.
Aren't these outfits for twins sooo adorable?