Queensland Based Baby Sleep Consultants
The Groovy Babies approach to sleep training is unique – working with families during all stages from pregnancy, newborns to age 5, to develop healthy sleep habits that are age and developmentally appropriate.
Amanda Bude is an experienced midwife, Certified Maternity and Child Sleep Consultant, Certified HypnoBirthing® Practitioner and Certified Infant Massage Instructor.
Groovy Babies offers HypnoBirthing, Baby Massage and Sleep Consultations.
See more information here!

The Baby Sleep Co. is Australia's leading team of dedicated and caring professionals whose aim is to find a sleep solution that works best for you and your family.  As both qualified child sleep consultants and mothers to our own precious little people we bring not only a wealth of professional skills and knowledge but a deeper personal understanding and experience of the many highs and lows that are often associated with being a new parent.
We know what pure exhaustion, lack of sleep, frustration and helplessness can feel like and understand firsthand how easy it is to get overwhelmed while in that state.  We also know how to help you find your way through that to a better night's sleep and to do so in a way that brings you and your child the most comfort.
To enhance, educate and encourage families through proven methods, real life experience and the power of sleep. You will be inspired to become well rested, caring and responsive all while allowing your little one to foster one of life's most important skills, the art of good sleep.
Life Changing Online Programs to achieve sleep success. It is NOT an extreme sleep training program based on the cry it out approach. It is realistic, nurture based and focused on your baby's needs just as much as your own.
There is an old saying that Mum and Dad sleep when the baby sleeps. But for most parents, this is easier said than done! If there is one thing all parents can relate to it's the test of trying to get their baby or toddler into a healthy sleeping pattern. How many hours have you spent pacing, rocking, singing and story telling trying to get your little one to settle for the night? How many times do you retire to your own bed thinking your efforts have been successful before the cycle starts again?
This cycle is not healthy for your baby and it's not healthy for you. But for every problem, there is always a solution, because here at Bubba Sleep I will help you take the necessary steps towards creating an uninterrupted night for the whole family!
Location: Sunshine Coast
Baby Sleep Magic methods do not involve crying-it-out. There is a gentle, proven method to get a good nights sleep for you and your child.
I am a Qualified Baby & Child Sleep Consultant who can help you with teaching comforting settling techniques such as establishing a flexible daily routine, techniques on how to support night wakings, the introduction of solids and much more.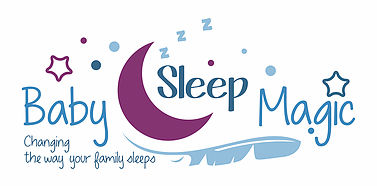 Lullababy S.O.S Sleep Consultant and Mothercraft Services
Help for parents who are finding it hard to cope with the lack of sleep so many parents suffer when their child is not sleeping well.
Private sleep consultations, overnight support, help with routines, night time sleep, naps, day sleeps and feeding issues.
Founder, Director, and Mother of two, Gabrielle Russell established sleep Rescue in 2000. Sleep Rescue has, just as the name implies, rescued thousands of parents and families throughout Australia and afield as Sweden, UK, and USA.
Sleep Rescue has a strong and extensive referral network within the Medical, Hospital, Allied Health Services and selected Health Fund Services. This has allowed effective provision of much needed and affordable support services to parents and close collaboration with Doctors and Medical Specialists.

The Sleep Sense Method was created out of a strong belief that healthy sleep habits make for healthy children. A well rested child is curious, energetic, happy, playful, and eager to learn.
When parents entrust me as their child's 'sleep guide', either through one on one consultations or seminars, they are placing a great deal of trust in me, and I want to let you know that I take this responsibility very seriously. We pride ourselves on our follow up support we offer all our families, this ensures everyone has an amazing success story at the end.