A good pregnancy book is invaluable especially for a first time Mum!
They are great resources to check on your progress, seeing if what is happening to you is normal (or not) – and to just have a laugh at the weird and wonderful ways your body is growing and changing.
These are a list of the 18 Best Selling Pregnancy and Birth Books in Australia.  There will be one right for you!
By Kaz Cooke
This is my personal favourite pregnancy book and the one I bought myself (all those years ago now!).  It is funny, insightful and has all the information you need, together with loads of funny stories about being 'Up the Duff'.  Kaz Cooke gives you the up-to-date lowdown on pregnancy, birth and coping when you first get home. No bossy-boots rules, just lots of cartoons and the soundest, sanest, wittiest advice you'll ever get. Everything you need to know about the scary parts, the funny parts and your private parts.
Retails for $37.75 from Angus & Robertson
By Jenny Nut-Bag Bat-Shit-Crazy McCarthy
Okay so Jenny McCarthy is a nut bag – especially her stance on vaccination (don't believe a word she says!).  BUT – her book on pregnancy is hilarious if you can look past the fact you should not listen to her for any information on diseases. She is funny, but an idiot.
Retails for $19.99 from Angus & Robertson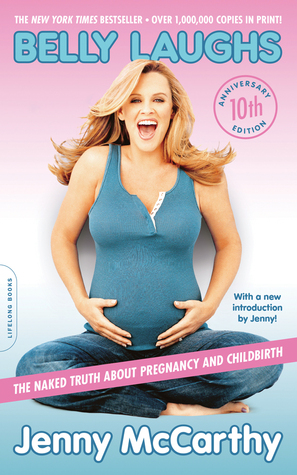 By Ina May Gaskin
Drawing upon her thirty-plus years of experience, Ina May Gaskin, the nation's leading midwife, shares the benefits and joys of natural childbirth by showing women how to trust in the ancient wisdom of their bodies for a healthy and fulfilling birthing experience. Based on the female-centered Midwifery Model of Care, Ina May's Guide to Childbirth gives expectant mothers comprehensive information on everything from the all-important mind-body connection to how to give birth without technological intervention.
Retails for $27.01 from Angus & Robertson