If you get stuck trying to think of the most awesome of awesome gifts for a mum-to-be, then you certainly need this list.
Collated by a group of new mums, these are the ultimate gifts that will have you on top of the 'Favourite Aunty' list – forever! We also have spread out the price, so you can afford one of these at any budget at all!
Maternity Gowns are the newest thing in the labour ward – so why not grab one for the beautiful Mum-to-be.  The gowns are meant to be worn during labour and then give Mum something pretty to wear in hospital during her stay.
Where do you get them?
For beautiful hand-made versions, check out Etsy.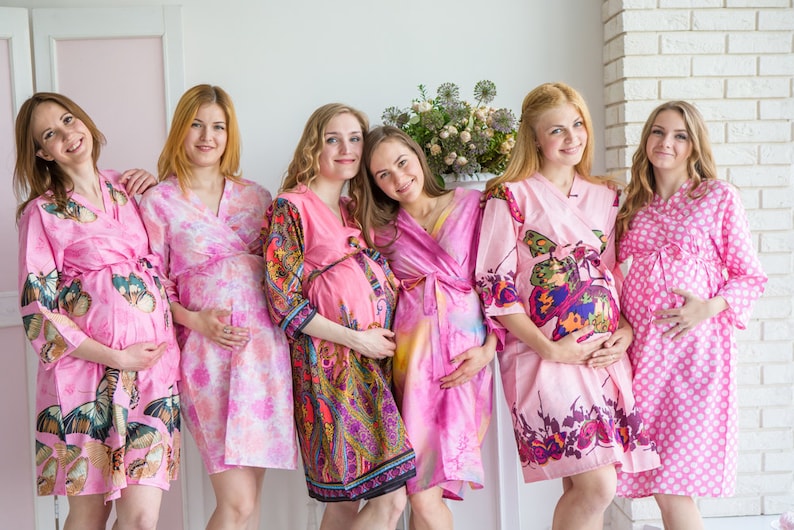 A Box of Eco Nappy Samples
If Mum-to-be hasn't decided if she wants to use disposable nappies or modern cloth nappies, there is now another option, Eco Nappies.  Made from biodegradable and organic ingredients – they are a great alternative to both.
Hello Charlie has a Newborn Nappy Samples Box for only $17.95.

A Practical and Pretty Unisex Outfit for Baby
There is nothing more fun than shopping for the new baby – there are so many totally adorable outfits out there.  But before you go crazy – think about the practicality of the outfit.  Will it suit both a boy or girl (if a gender reveal party isn't on the board).  Will it keep baby warm?  Is it snuggly and soft?
That's why we love this cute little Sheep Peekaboo Bodysuit from Purebaby.  Warm, soft and unisex – it will get a lot of use!
Grab it from Purebaby
Another one of those gifts that most people never get around to buying for themselves.
For the Boho Hippy Baby, this 100% cotton macrame designed bassinet is just darling.  Comes with a mattress to fit on top of the plywood base.  Hand made and supports fair trade and traditional Latin cultures.
Also available in yellow and grey.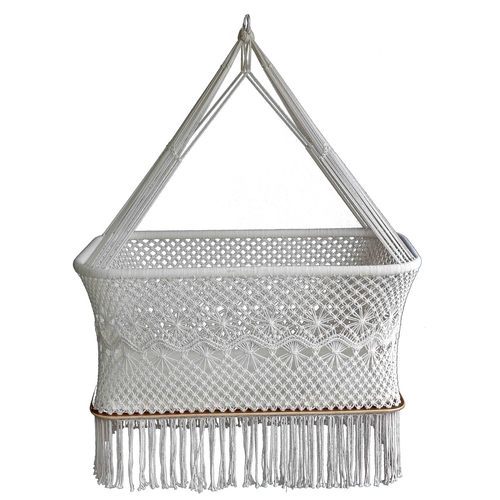 Buy the New Parents a Meal Delivery Subscription
New Parents are exhausted and time poor.  So thinking of a gift that will somehow make their lives easier is always highly prized.  Why not buy them a subscription to a meal delivery service – that way the new parents don't have to think about food shopping or what to make!
See a List of the Meal Delivery Services Available in Australia
Use code below for a great discount:
Nappy Cakes are not only a show-stopping gift to bring to a Baby Shower, but they are practical too as all parts of the cake can be used!
Grab one from Nappy Cake Emporium for $79.00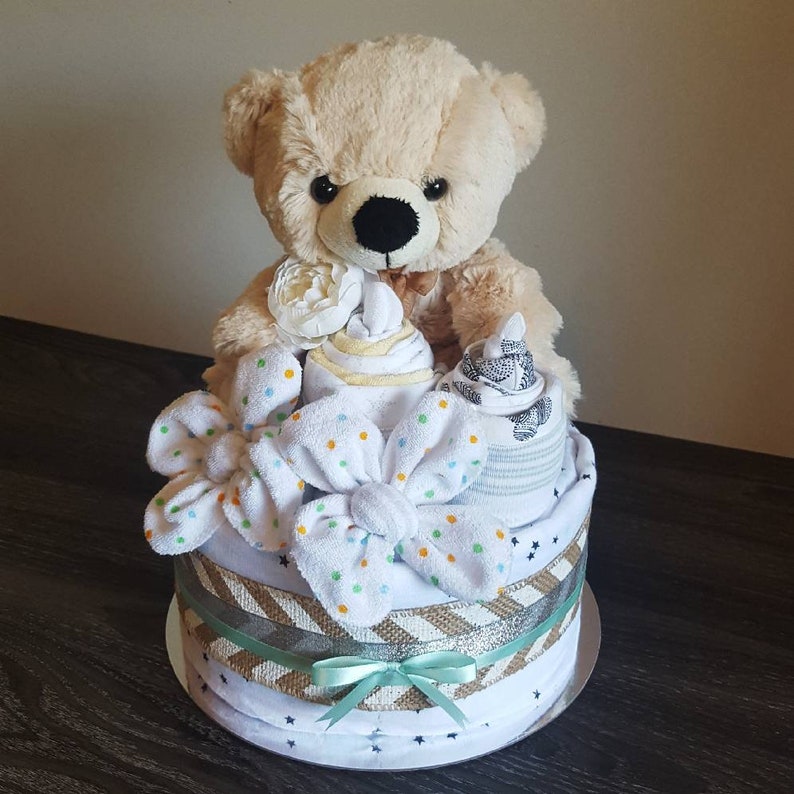 I have an iRobot and I can honestly say it is so handy, especially with two labradors in the house who drop hair like they aren't making any more.  Housework gets put on the backburner with a new bub so having one of these cleaning your floors every day can really help!
Book a Nappy Washing Service
If Mum-to-be is going to be using Modern Cloth Nappies, why not look at grabbing her a Nappy Washing Service for the first few weeks when baby is born.  This gives her a much appreciated break from washing shitty nappies and is something just a little bit different.
Some nappy washing services in Australia include: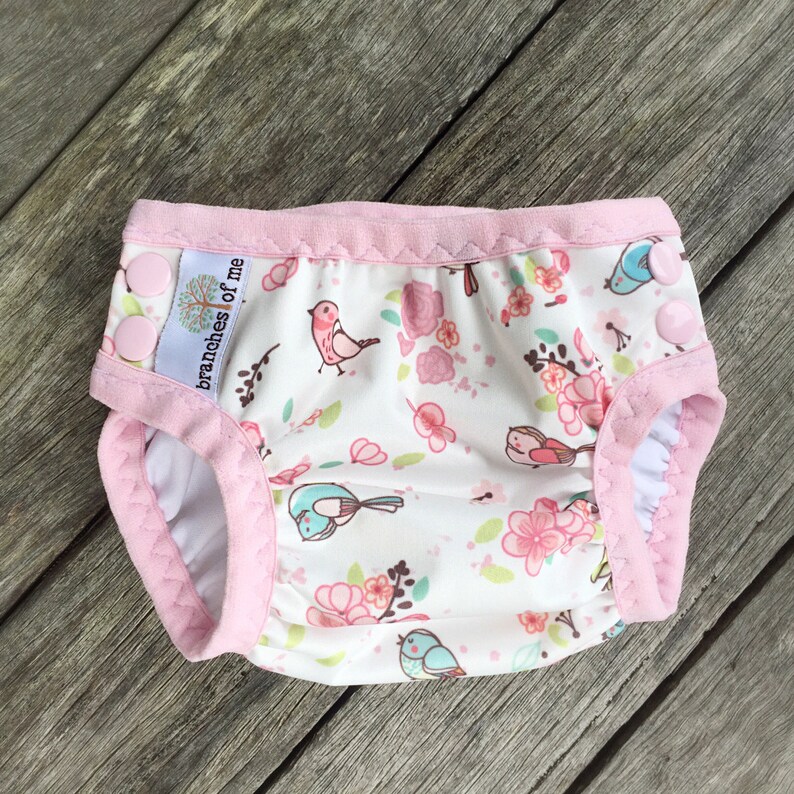 A gift that new Mum's seldom buy for themselves. There is nothing nicer than slipping into comfortable pyjamas at the end of the day – and there are now nursing pyjamas to make it even easier for new Mum's to breastfeed at night.
We love this Lait & Co soft pink chemise from Queen Bee Maternity
For only $74.85, you can buy the Mum-to-be a three month subscription to a Bellababy Box.  Every month she will receive a goodie box full of all the latest and greatest products for both baby and Mum.
See the Bellabox Gift Subscription Options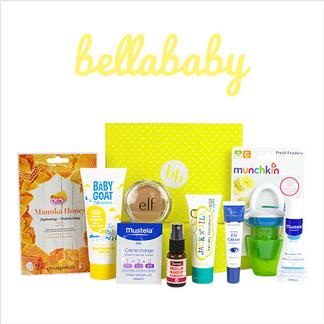 A Slow Cooker
Slow Cooker are so damn handy for new parents – you can just whack on a meal in two seconds flat and let it bubble and cook all day – and you can cook in bulk and put some meals in the freezer for later.
We love the KitchenAid Slow Cooker from Bing Lee
Stockist Bing Lee Coupon:
$15 OFF
$15 off orders over $300
$15 off orders over $300* T&C's See Website
$15 off orders over $300* T&C's See Website
Show Less
Superhero Nursery Set
Buying stuff for the baby is probably the best part of a baby shower, and if I had my time again, I would grab this adorable Superhero Nursery Set – awwwwwwww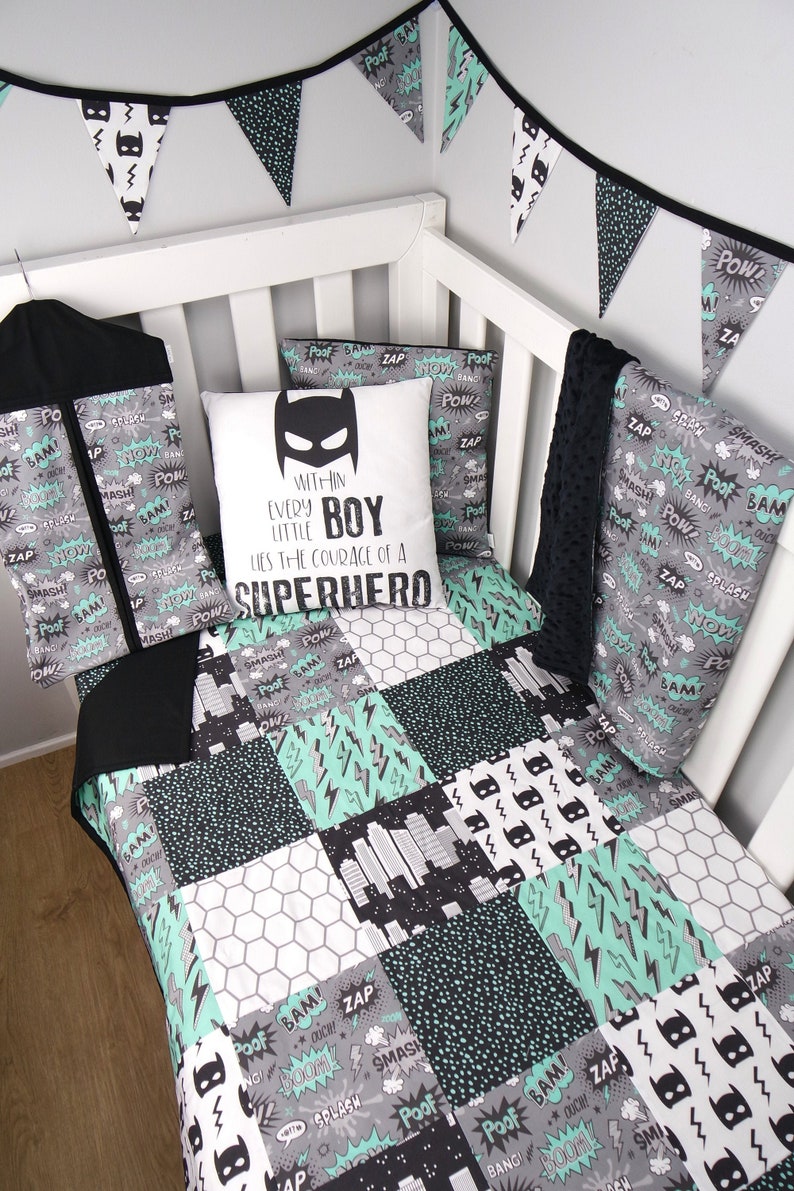 These are just adorable for the nursery – perfect for a baby boy!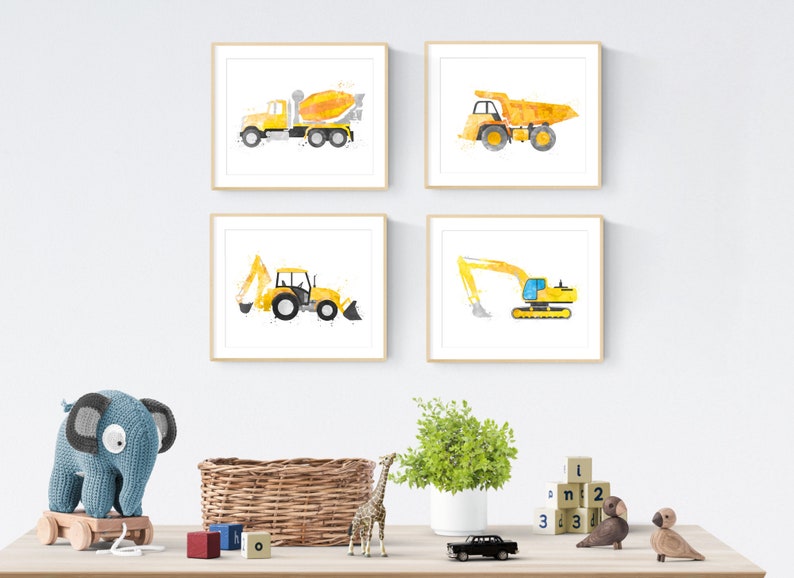 Make the nursery smell incredible – safely with the Oil Garden Baby Cloud Ultrasonic Vaporiser.  With no heat, noise or condensation, the vaporises humidifies and purifies the air and runs for a period of three hours before automatically switching off.  It also doubles as a night light.
Grab it from Hello Charlie for $39.95

Lactation Biscuits contain all the goodies that new Mum's need to bring in more breastmilk.  And they are delicious!  Containing essential vitamins, minerals and good fats that provide energy to deal with sleep deprivation, these biscuits are wheat, dairy and egg free (perfect for vegan mum's) and don't contain any refined sugar, additives or preservatives.
Grab them from Hello Charlie for $19.95
Made with natural bamboo fibres, these swaddle sleeping bags keep your baby warm at night and during the cooler days.  They are super stretchy to allow baby to stretch, but the sleeping bag ensures that baby can't kick off their blankets at night!
Grab one from Hello Charlie for $44.95
If you haven't yet jumped on the air fryer bandwagon – you need to get on.  They cook the most amazing chips that you would never guess were cooked without any oil.  They are also great to make chicken nuggets (which is all my kids eat) – and you can even cook chicken pieces easily and healthily.
The Phillips XXL Viva Collection Airfryer is dishwasher safe (no washing up) and comes with a handy recipe book with over 30 delicious meals.  This is an extra large air fryer to suit the larger family!
Grab it from The Good Guys for $399.00
For a really special gift for the new Mum, this beautiful hamper contained a limited edition Moet Rose and luxurious skincare by L'Occitane.
These are fantastic and a must have for new Mum's.  You can put the Cosy Crib in your cot, and take it with you if you go out so baby always sleeps in familiar territory.  Plus if you decide to co-sleep – these are great to place in the bed to protect baby!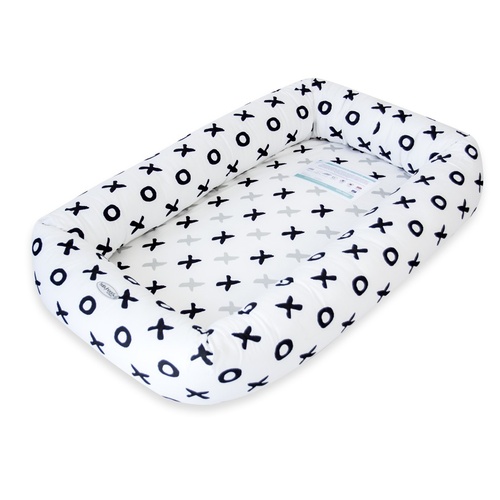 This adorable Navy Clutch turns into a comfortable baby change table for Mums and Bubs on the go.  The Clutch has a comfy pad for baby to lie on, sections for baby wipes and nappies, and a zip on the side to pop in personal items.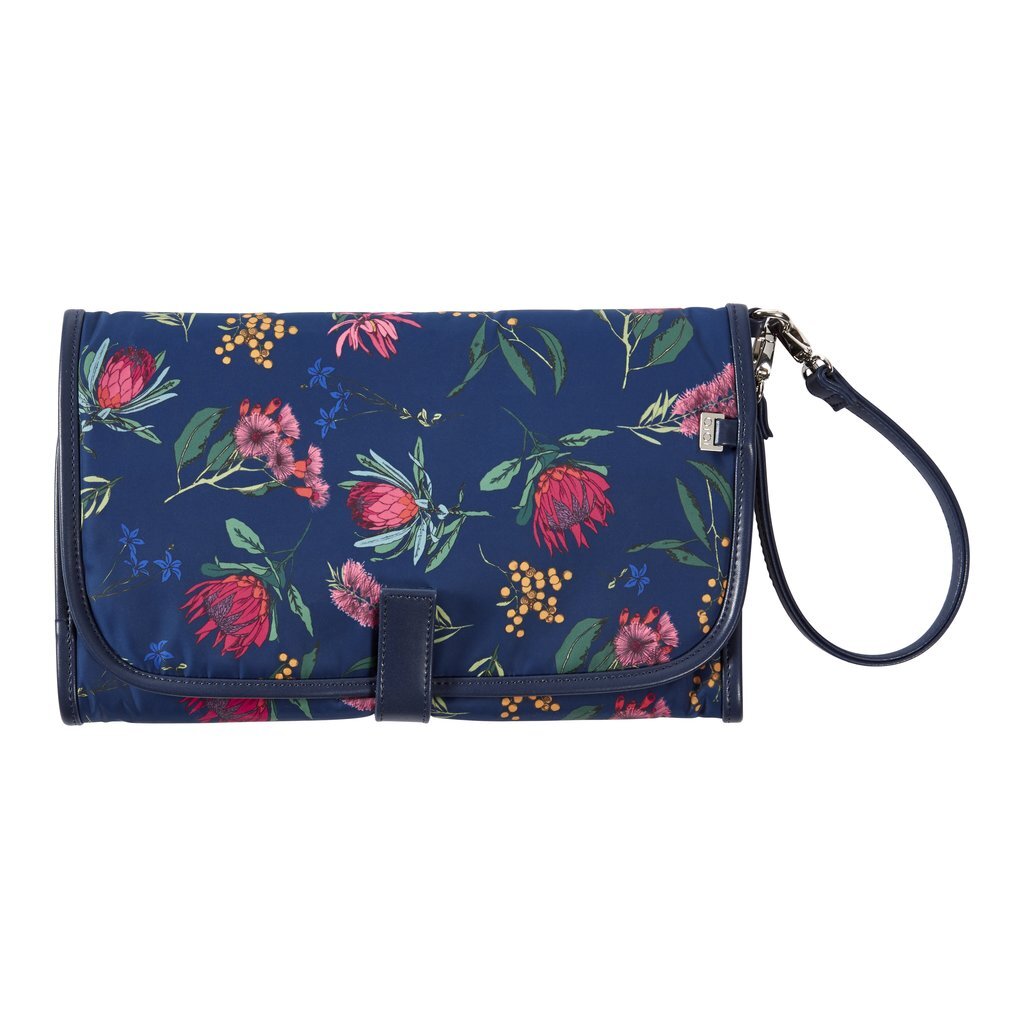 Made from super soft plush fabrics and silky satin ribbons, this delightful Ballerina Princess Cot Set is totes adorbs.
Grab it from Smooch Baby for $44.96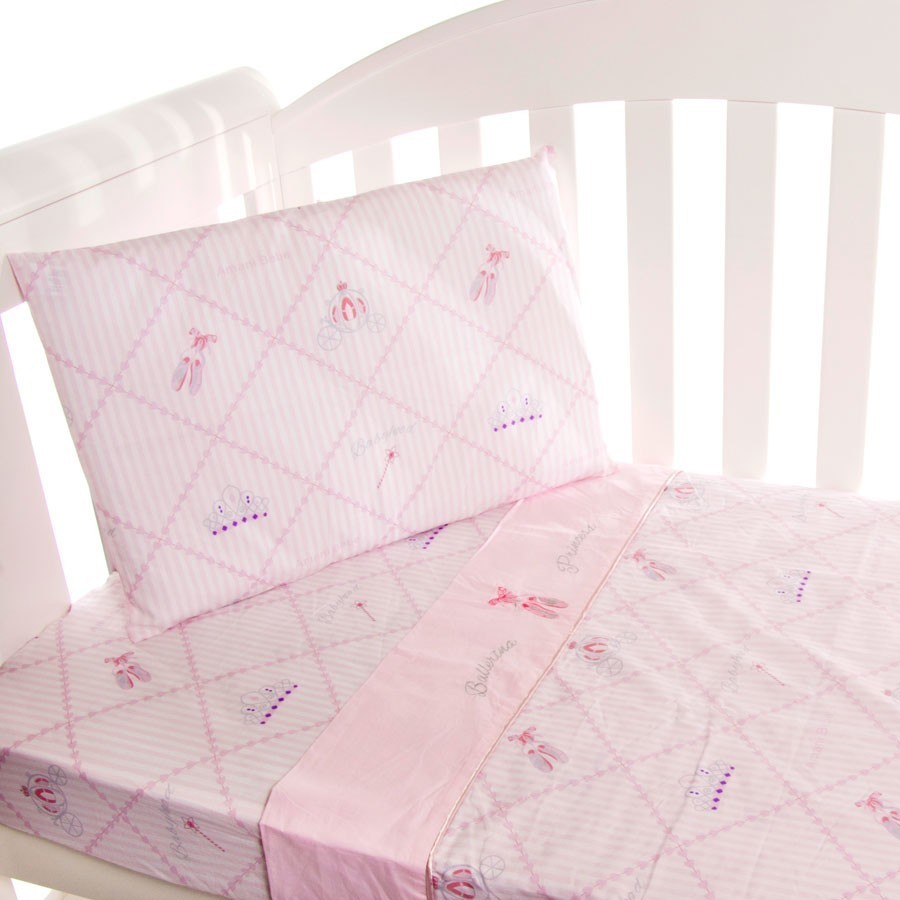 Made from 100% cotton, this adorable little jumpsuit is dirt cheap at only $25.30.  New kid on the Australian kids and baby market is PatPat – and they have some darling outfits (check out their Mommy and Me section – squeeee)
Grab it from Pat Pat for $25.30
Which of these baby shower gifts is the most awesome?