Breast Pumps are very handy for breastfeeding Mums (or Mums that don't breastfeed actually and just want to take that pressure off until the milk dries up).
There will always be a time when you are working or need to go out and leave your baby with your partner or family and you might miss a feed. Breast pumps are also very handy for helping the breast produce more milk by pumping as well as feeding your baby.
But there is a HUGE array of different types, brands and styles of breast pumps available. Where do you start? Well we will go through the pro's and con's of both manual and electric pumps and show you the available breast pumps on the market at the moment (with price so you can compare and purchase one that suits your breastfeeding needs, and budget requirements!).
I truly believe that you should only buy a breast pump after the baby is born, so you can purchase according to your requirements. After all, you might have loads of milk and have no trouble filling a bottle easily with a manual pump, or you might struggle and need something a bit stronger! Plus a lot of the time the hospitals have a variety of breast pumps available too – so you can 'Try Before You Buy' so to speak. Although a lot of the hospital breast pumps are pretty damn heavy duty and expensive!
Why Would I Need to Use a Breast Pump?
Well there are very many reasons to use one. If your baby is born premature but you still want to feed him or her your own breastmilk, you will need to express your milk via a pump so that baby can be fed via a feeding tube. If you have to go back to work or will be out for a day, and still need to feed, you will need a pump.
Or baby could have a medical issue that involve making it difficult for him or her to attach to the breast. Nevertheless, a breast pump is a good investment to make for a new Mum.
For Only Rare or Occasional Use of a Breast Pump:
Go a manual!!! They are so much more cost-effective (electric breast pumps although great – can be fairly pricey!). Personally, I had two manual breast pumps and found that to be sufficient for my personal needs. The only drawback with manual pumps is that it can take longer to express (and your hand can get tired from the manual pumping).
Best hint to help with let-down is to do your expressing in the shower, allow the warm water to run over your breasts – this is not only soothing (because your boobies can get sore when you are first learning to feed) – but also because the water will help your milk to 'let go' – filling that bottle so much faster!
Regular Use of a Breast Pump:
Go the electric version! They are truly amazing although you can feel like you are being milked like a cow (because really, it is the same thing…). The electric models are pretty fast, less fatigue on hands and really do increase your breast milk flow over a period.
Hospital Grade Breast Pumps:
The Medela Symphony or Ameda Platinum are hospital grade breast pumps found in maternity hospitals all over the world. They are heavy duty with very powerful motors and an increased amount of 'sucks' per minute. Generall the public cannot buy these pumps (and they would cost upwards of $1000 dollars) – but a lot of the time you can hire them. These are fantastic for Mums of multiples or premmie babies. Contact your local hospital to see where you can hire these machines locally.
What Brand of Breast Pump Should I Buy?
That's a tough one. There are so many brands available now, and they are all fairly similar. I should ask other breastfeeding Mums what they are using – and the pro's and con's of each. Many of the electric pumps can be sold second hand after use – so purchasing a good quality expensive breast pump might be a good way to get the best of both worlds – using the best, then selling it on.
The Best Breast Pumps in Australia
Avent is available in most Big W Stores and Chemists and is probably one of the most widely recognised brands. Sit comfortably while pumping milk using this Avent Comfort Manual Breast Pump. It is designed uniquely so that milk flows directly from breast to bottle, even when sitting up straight.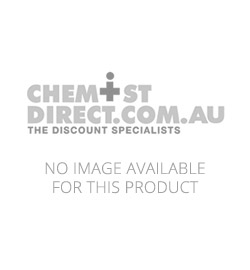 ---
This one features gentle stimulation mode plus an easy to hold and comfortable pumping position. Choose your most comfortable setting and pump away!
---
---
For a realistic and smoother pumping experience, this Mamaway Soothing Warmth Series Double Electric Breast Pump mimics the temperature of the baby's mouth.
---
Medela Swing Flex Electric Breastpump's stimulation and expression phase features helps mums express milk quietly, discreetly and efficiently!
---
---
The only portable double breast pump that combines the legacy of hospital-proven technology with mum-friendly features. Great for busy mums!
---
---
Did we miss anything?