Are you ruining your child's life? Curious to find out if you are?
Don't be surprised by some of the ridiculous things kids think we do to deliberately ruin their day, week, month, year! After all, I'm sure you experience it in a daily basis if you have a toddler or a teen 🙄
Sometimes all it takes is for you to ask them how they are and what they have been doing. Or even asking them if they are hungry. Rookie mistake, people!
Apart from the obvious things which are taking it way too far like, reading your teenager's diary and texts, searching your child's room when they're not home and being a helicopter parent. There are other ways to ruin your child's life. Like breathing!
Apparently just like us grown-ups, kids need personal space too. Even if you are already out of the house and 30 minutes down the road. That's not enough.
Check out some other ways parents have ruined their child's life.
20 Ways To Ruin Your Child's Life 😂
We asked our readers what they have done recently to ruin their child's life and some of the answers are bloody hilarious, and pretty darn ridiculous, too.
1. I sang along to the music in the supermarket. She told me to stop because it was embarrassing her (she's 15).
2. I wore a ponytail and got abused. Another mum shared, by not doing a perfect ponytail. (apparently it's a thing!)
3. Took a breath. Common issue! Another mum also said, By making a noise when I was breathing and by breathing the same air as her.
4. Looked at her!
5. I spoke to him. I woke him up. I called him for dinner. I asked him to feed his pet.
6. I made the carrots touch the peas!
7. Washed her clothes.
8. I said 'pardon' because I didn't hear him, full blown meltdown. He hates repeating himself!!!
9. Changed the Netflix/Wifi password. (Genius!)
10. Broke my leg the day before Mother's Day and ruined her plans.
11. I made my 13 year old daughter catch the school bus – what an ordeal!
12. Wouldn't let my 1.5 yr old pick my nose and eat it.
13. I gave my 4 year old juice in a cup but apparently it was the wrong cup.
14. I ate the left over pizza.
15. Asked my 6yo to try and wipe his own bum now he hates our whole family and wants a new one!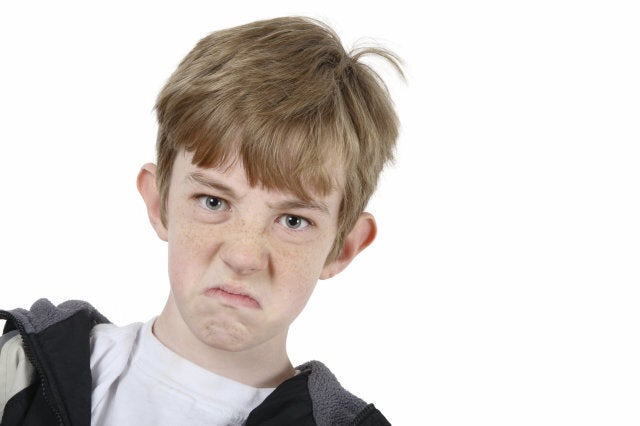 16. My mother ruined my sisters life by being short.
17. I asked him to put his plate on the bench.
18. I still grab my son's hand to cross the road, he's 19, he hates it lol
19. Sing loudly in the car with the windows down.
20. Made her wear shoes.
So… how did you ruin your child's life today?