With buns popping up in ovens all over town comes the challenge of shopping for baby shower gifts.
And let's face it, trying to find a fun, adorable, or out-of-the-box baby shower gift especially when you don't know the sex can be super tricky. To guide you on your shopping spree, I've done a little hunting for you, tracking down seven unique gifts that will have the mum-to-be cooing with delight.
Godmother status guaranteed.
1. Make a Mum Self Care Bag
Most baby shower gifts focus on the baby, but can we focus on the mum-to-be first? After all, once the baby is out all eyes will be on the little bub! A self care bag of all her favourite products will definitely be a sweet gift.
If you're wondering where you to shop from some self-care stuff that are safe for pregnant mommas, we recommend:
An adorable addition to any nursery, this Hello Sunshine set ensures a personal touch that will be cherished for years to come. Complete with everything you need to create a stunning feature, all you have to add is a touch of your own creativity!
This 3-tier diaper cake looks glorious doesn't it?
This gosh-darn GENIUS device will be a lifesaver for a frazzled first-time mum. The shusher makes loud, rhythmic shushing sounds that soothe unsettled bubs who are used to the hubub of the womb. Meaning more sleep for the whole family. $44.95.
This one is a must have for a mum-to-be and a thoughtful baby shower gift. Can be used hot or cold.
Journaling or writing your newborn's milestones and memories is a great way to remember years later. It doesn't have to be a long one with an elaborative entry with decor and photos and all. Jot down the date and a few sentences with the important details. The point is to be able to reminisce while you're flipping through the pages.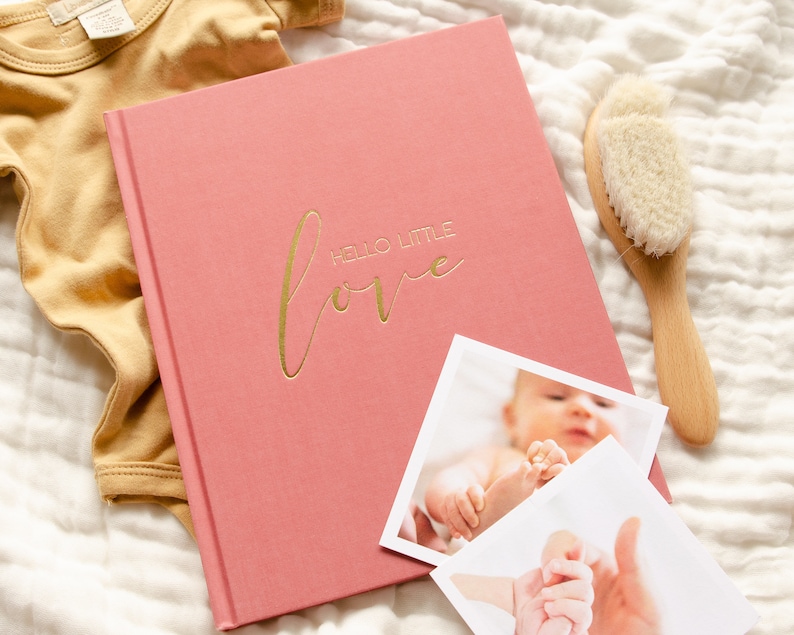 This box is a sweet gift for the mum-to-be.
Gorgeous isn't it?
Something for the baby's nursery!
A pair of custom baby footprints or handprint cuff links with the baby's name and birth information! A unique and affordable gift.
11. A Book for Bub
Ask all the baby shower guests in advance to send through their favourite stories and photos of the mum and dad to be (try to keep it PG-rated!) This will make a special gift for a hormonal teenager, who can't imagine his or her parents had a life pre-parenthood.
What are your top tips for baby shower gifts?