Where to Get the Very Best Back to School Deals 2019
Back to School – makes the kids groan and parents jump with glee!  As soon as New Years Day hits, we are bombarded by advertisements for Back to School Deals.  But we have done the research and found the very best deals online – and we also sort them into basic, intermediate and high-quality.
Before You Start Your Back to School Shopping
First of all there are quite a few things you can do at home before you spend a dollar to save money on back to school.  Think of items like:
Go through all of the previous years left over stationery to see what is salvageable
Re-use lunch boxes, drink bottles, school bags and book covers if they are in decent condition.
Do you have a box of craft supplies or a pile of old school books from last year?  Go through the pile and see what you can salvage (you can rip out the used parts of books and save the rest if only a few pages are used).
Does the child have an older sibling that might have items to pass on? Think school shoes!
Go through all of the school uniforms.  If uniforms no longer fit but are in good condition, think of selling them or giving them to the school to give to less fortunate students.  Damaged uniforms should be thrown out.
Items like School Blazers are uber-expensive.  Can you buy one second-hand?
If you are on a strict budget, stick to no-name brands.
Once you have sorted everything you can at home – it is time to start shopping around for the best deals!
Best Deal on School Shoes:
For kids that are growing like weeds, rather than buying larger sizes which don't fit properly and can actually do long-term damage to your child's feet, think about purchasing a cheaper shoe that will fit, and then upgrade as needed.  Once their foot size has stabilized in size for a bit – then go ahead and purchase a high-quality pair!
Cheapest School Shoe Suppliers:
This is where you will find the cheapest school shoe deals around.  Pricing from $6.50 – $45. We found the very cheapest school shoes we could find were from Big W for only $6.50!
Target have a great range of kids school shoes from $20 – $45
Cheapest: Big W at $6.50
Hint: If your child struggles to tie his or her shoelaces, grab the velcro's!
Intermediate School Shoe Suppliers:
These are shoes that will last 6 – 12 months with heavy usage.  Pricing from $67 – $139.95
Williams has brands such as Clarks, Colarado, Roc and Lynx. Pricing from $59.95 to $139.95.  They do offer 50% off the second pair of shoes you buy though so if you have more than one child, this could be a good option.
High-Quality School Shoe Suppliers:
Good quality school shoes with padding and fitted exactly to your child's needs.  Pricing from $80 – $200.
The Athletes Foot has high quality brands like Ascent and Asic.  They will be professionally fitted to your child. Prices from $79.95 – $139.95.
Clarks (Range from $103.99 to $139.99).  You can also get Clarks Shoes at Myer, Williams and Mathers.
Nike seems all the rage now- my boys are always begging me to buy them Nike Shoes.
Ascent can be purchased not only direct on their website, but from The Athletes Foot. I think they are the very best brand of school shoes as they last a long time and have loads of support.
School Bag Deals:
With School Bags, I highly recommend you spend more to get a really hardy bag that will last the whole year.  Personally I buy my boys Billabong bags, yes they are pricey, but they haven't been able to wreck one yet!
Cheap School Bag Options:
Target has backpacks at $25 each.
Big W has bags from $4 through to $30.  As well as no-name brands, they carry Slazenger, Mambo and Hopscotch.
KMart has school bags from $15 to $20
Cheapest: Big W at $4
This Wavezone Backpack from Big W is only $15 and would suit both boys and girls!
Intermediate School Bag Options:
High-Quality School Bag Choices:
City Beach
Billabong
Quicksilver Australia
The Iconic
So cute!  These adorable bags are from Pottery Barn Kids and can be purchased online!
A good school backpack should last the kids a whole year.  Tips on keeping in in tip top condition include:
Ensure it is cleaned out daily.  A rogue banana will have you turfing the bag in no time!
If it becomes a bit stinky – put a bowl of bicarbonate of soda in the bottom over a weekend.  This absorbs odour.
Backpacks CAN be washed in the washing machine. Just put it in a pillowcase or lingerie bag and wash on a gentle cycle.  Hang it out in the sun to dry (with all the zips open to catch the sunlight and the wind) – and it will be as good as new!
Lunch box leaks can really do a lot of damage to school bags.  Make sure any lunch boxes are sealed properly.
Ensure the straps fit your child well. Ill fitting straps are not only bad for your child's posture, but will make your child 'drop the bag heavily'.  All those concrete scrapes will rip out the bottom of the hardiest of school backpacks.
Lunch Boxes & Drink Bottles:
Lunch Boxes and drink bottles for school are a really personal choice.  So I've just got all the best deals in every category.
Non-Toxic and Stainless Steel Lunch Box Suppliers:
Bento Box Style Lunch Box Suppliers:
Inexpensive Lunch Box Suppliers:
Officeworks has lunch boxes from $9.96.
Kmart has options from a tiny $3.
Big W has options from $6 through to $18
Cheapest Option: Kmart at $3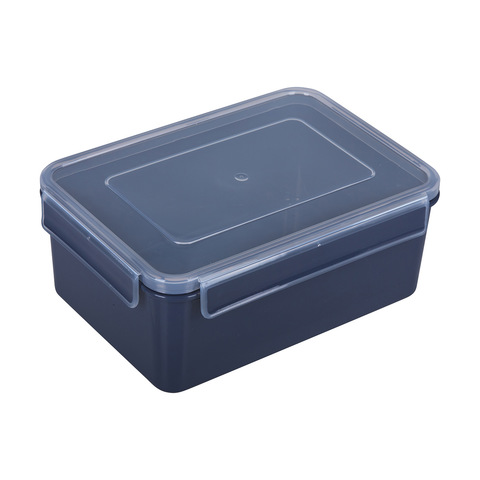 Sure, it is simple, but at only $3 – how could you go wrong?
Standard Lunch Box Suppliers:
High-Quality Lunch Box Suppliers:
Katmandu I thought would be super expensive.  But they have school lunch boxes from $16!
City Beach has a great range perfect for High-Schoolers!
If I was back in High-School – I would love a pretty lunch box like this one from City Beach.
School Uniform Deals:
Uniform deals really depends on your school's uniform policy.  For most State Schools, you can buy basic polo's, shorts and skorts very cheap!  But when you have embroidery or private school uniforms, you may have to cough up the cash as places where you can purchase these are very limited.
Cheap Uniform Options:
Kmart has always been the king of the inexpensive school uniform basics – and this year is no different.
Big W has the BEST boys cargo shorts – I buy them for my boys every year.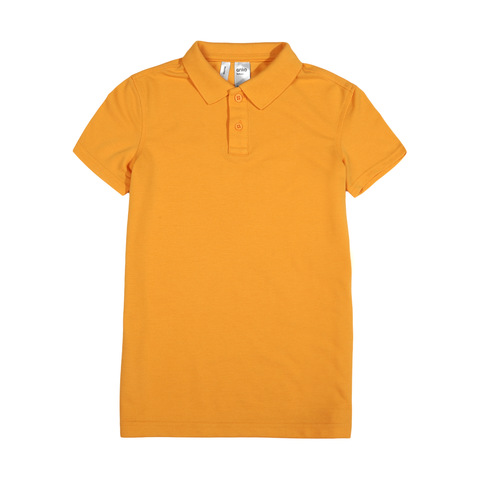 Kmart is the king of the $3 Polo Shirt. But I do wonder how long they will last.
Intermediate Uniform Options:
Lowes used to have a great range of stubby shorts – unfortunately they don't seem to stock children's sizes anymore – but they do tend to stock the local Private Public School Uniforms.
School Uniforms Australia caters to private schools and most high school basic pieces.
Second Hand School Uniforms:
Remember to check out if your school has a second hand uniform store.  Other alternatives is to check out your local Facebook Buy Swap and Sell Sites – or try and find a student that has finished primary or high school and will no longer require their uniform – you might just get it at a fantastic price!
So check:
Your School's Uniform Shop
Facebook Buy Swap and Sell Sites
Ask in your School Newsletter – there might be loads of families looking to sell or buy second-hand uniforms.
Online marketplaces such as The Uniform Exchange
School Stationery Deals:
If your school doesn't have a list that you can just tick and send to the school – that sucks because as a parent, choosing which pencil your child wants is a Royal PITA!  But here is were to get the good deals on stationery:
Office National
Catch.com.au
Text Books for High School and University Students:
Did you know you can also RENT text books.  Here's where:
Online Text Books:
Back to School Technology Deals:
Different sellers have different deals – but here are the most consistently affordable options:
School Laptops:
Hint: Choosing a Laptop Computer When You Don't Know About Them
Take your school list with all of the computer specs with you when you go shopping.  Of course most of the best deals are online, but if you do your homework first- you will get a better deal!
Harvey Norman actually has a really great guide on choosing the right laptop for your child!
Laptop Bags
Back to School Name Labels:
It is a great idea to label all of your child's belongings.  Kids lose stuff (I went through four hats for each of my boys last year!).  Plus the school can't return a found item if there is no name.  Iron on labels are also great for school uniforms – easily lost when they have swimming lessons!
Stuck On You
Identity Direct
Want to be included in our list of the Best Back to School Deals?