The bedtime battle is one all parents can relate to.
Many parents think that the bedtime battle will get easier when the kids get older. Sorry to say, we have some bad news for you. You are WRONG!
They just turn into older chatterboxes that decide to pour their soul out to you as soon as you mention the word, bed. Sometimes even keeping you up until midnight. (teen parent here!)
Taking those moments to listen can often be the best thing you could ever do as a parent. Trust me, you won't regret it. Even if you are a walking zombie the next day.
Why your kids want to talk at bedtime
According to one Child sleep and behaviour consultant it's not actually a tactic to delay bedtime, it's actually the perfect time for children to open up.
"The bedtime routine brings a feeling of intimacy, of closeness with your parents, which can make a child feel more inclined to open up," Mylee Zschech told Romper.
"The other aspect is that while children are doing something else, for example, getting on their PJs or having a bath, they might feel more comfortable to open up because they aren't feeling like eyes are directly on them, which lessens the likelihood of feeling self-consciousness."
Dr Anna Cohen, Author of Taming Teens also said, "Children like to debrief and talk about their day, but often when you pick them up from school it is not good 'talking time' – they are tired, they want to get into other things or get into some quiet time.
Dr Anna added, "When they go to bed – as parents, you are thinking they are really tired – but they may actually want to voice their concerns.
"Parents need to be reasonable. If you know your child takes longer to settle down, or if you know your child needs to download at the end of the day it's a good idea to start the routine earlier."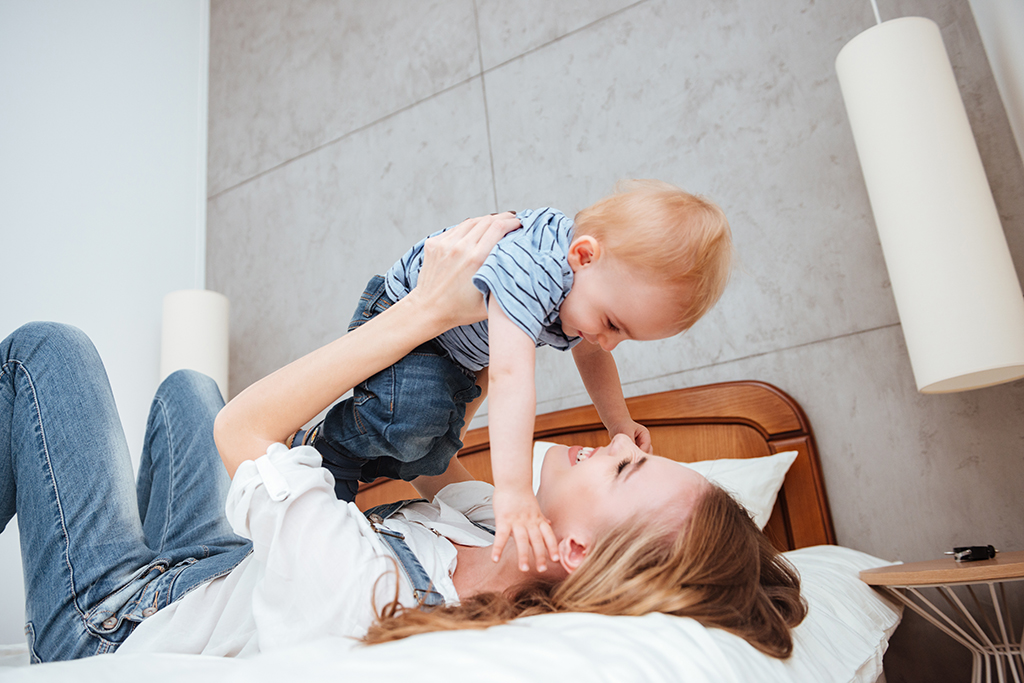 It can also often be the only time during the day when they catch some one on one time with mum or dad and feel comfortable to open up and share what's on their mind without prying siblings lurking around.
Getting your kids to talk
Parenting expert, Dr Justin Coulson, shared some tips to help encourage your kids to open up each night.
"In my parenting programs I encourage parents to offer special nurture at night-time. Talk about sunshine (grateful things), storm clouds (challenges), and rainbows (overcoming difficulties) from their day.

Ask your child what they are looking forward to tomorrow. Tell them you love them. Make bedtime super special," said Dr Justin.
Ask them what was great about today. Teaching them gratitude and appreciation is a great habit for kids.
Ask them what they are looking forward to. It gives them a chance to open up and share what is exciting and motivating to them at the moment.
The most important thing you can say to your child every night is, "I love you!" followed by a hug and a kiss (if you are still allowed).
There are a few other things you can do to try and encourage your children to open up
Notice the little conversation openers
Ask nonjudgmental questions that require real answers.
Don't jump in with solutions and advice.
Make sure you connect with each of your children every single day
Build "special time" with them – be it a coffee date or movie night
Always be available and ready to listen without distractions
Does your child turn into a chatterbox as soon as you mention the word bed? How do you handle it?