As your wedding day approaches, think about a way to thank your beautiful bridesmaids for making your day so special.
You don't need to spend a lot of money to make them feel special. You just need to give them a piece of your heart through some wonderful bridesmaids gifts. Here are some of them.
Finally, a hanger your bridesmaids can call their own. These fantastic coat hangers are the perfect addition to their personal collection.
Available from stylestuffau – $12.00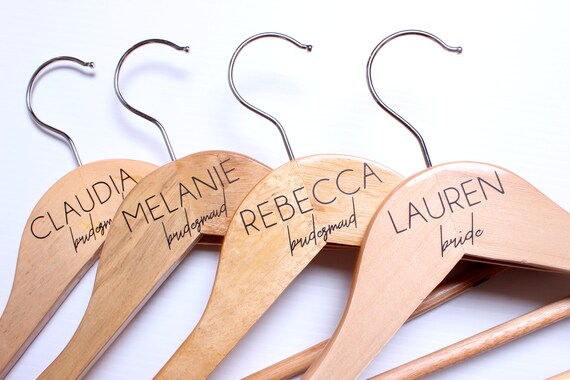 Cotton lace robes are so comfy and cool…and sexy. So let your bridesmaids feel and be at their best before wearing their gown with these lovely robes.
Available from LoveMeetsCraft – $206.90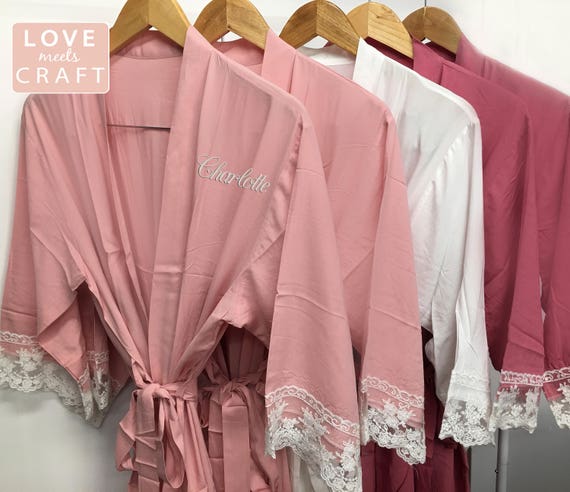 Brighten up their day with these refreshing soy candles sure to get them to agree to be your bridesmaid.
Available from SilverDollarCandleCo – $19.24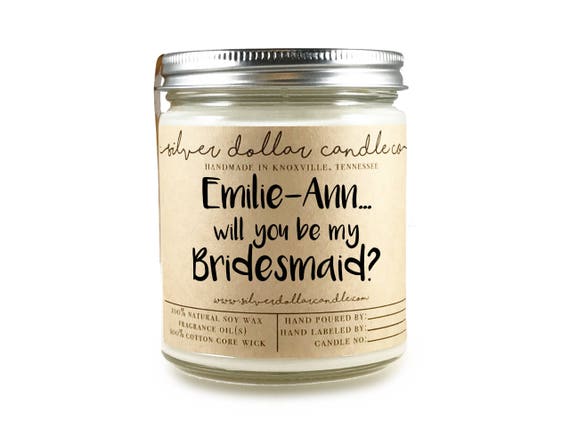 Gift your bridesmaids with these adorable pearl earrings as a thank you gift for making your day extra special.
Available from BurntSugarBoutique – $30.00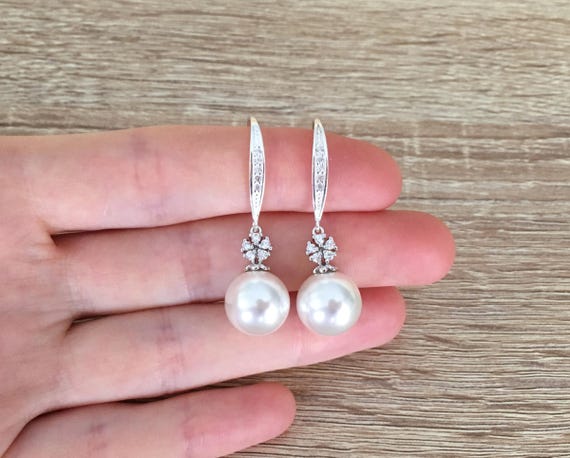 This cute custom flask is what your bridesmaid need to enjoy your wedding party.
Available from BluDogDesigns – $27.59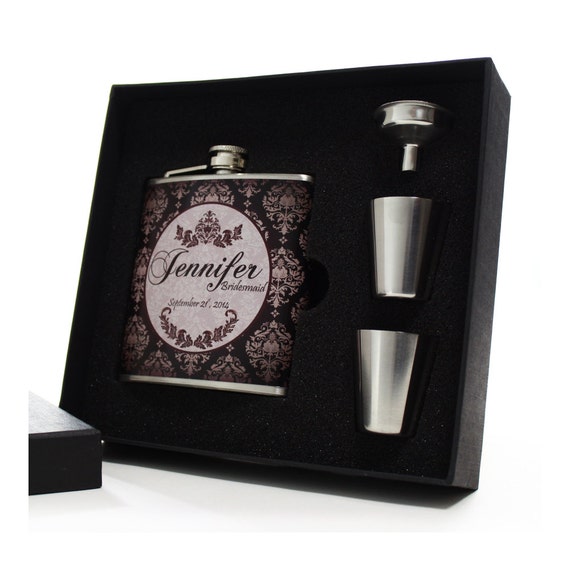 To keep all their valuables and their makeup, this lovely personalised makeup bag should come in handy.
Available from BridalBlingAustralia – $25.95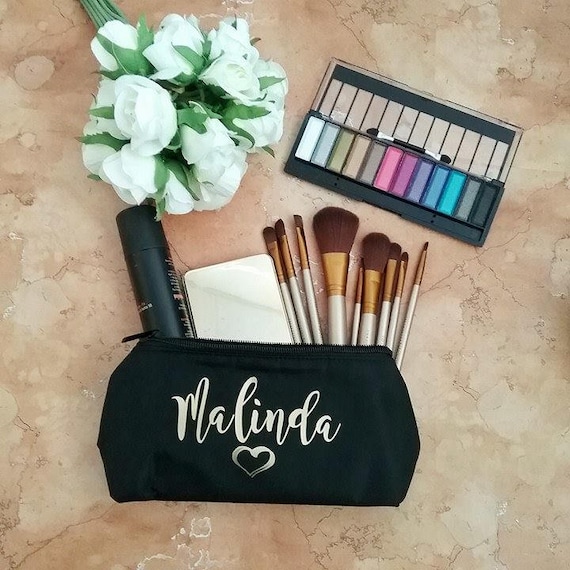 These lovely personalised wine glasses are great for toasting your favourite wine with your bridesmaids.
Available from UrbanFarmhouseTampa – $57.93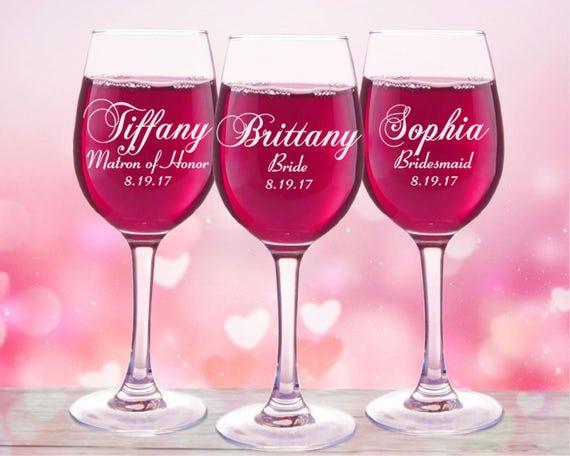 This amazing travel mug with your bridesmaid's name on it is perfect in keeping them company wherever they go.
Available from SassyGalsWisdom – $38.62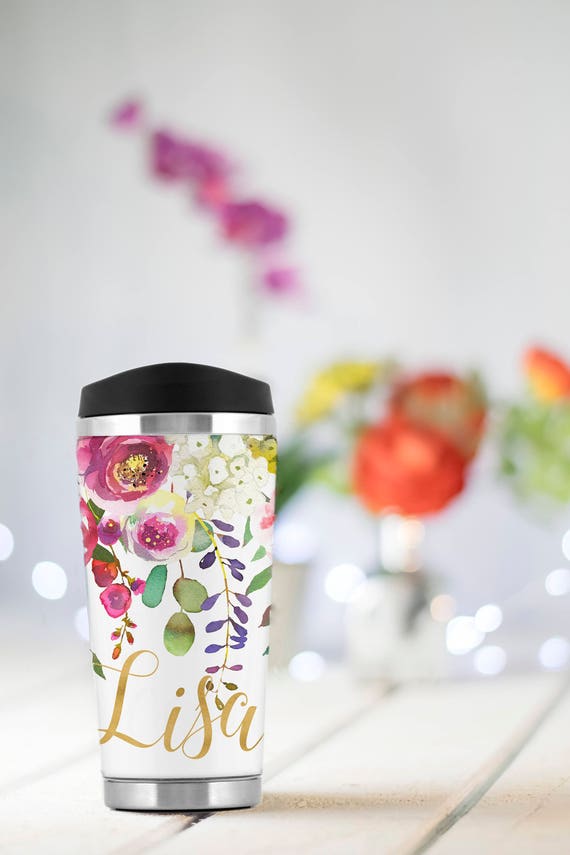 You can never go wrong with these stemless champagne flutes in making your bridesmaid's day happy.
Available from WorkofHeartGifts – $11.72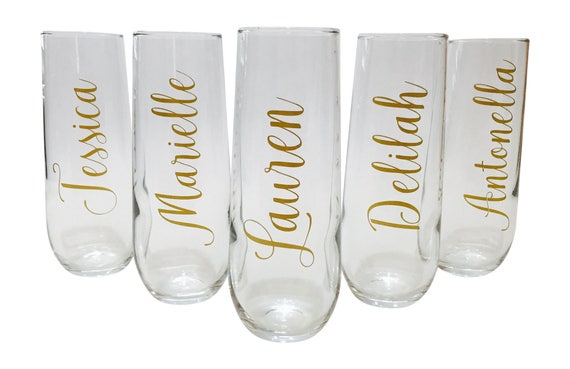 This stunning necklace with sterling silver wire wrapped Swarovski pearl is the perfect way to say thank you for being your bridesmaid.
Available from Alwaysabridesmade – $41.38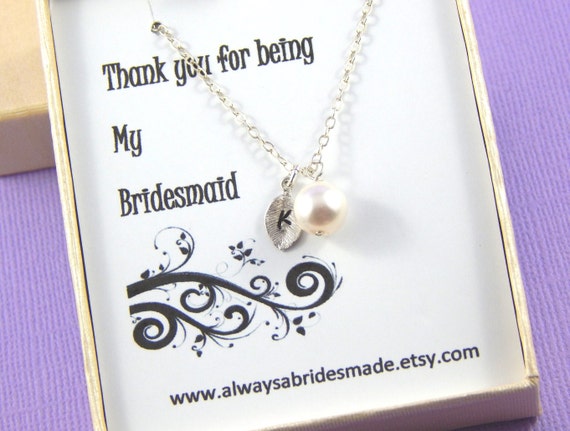 For when it's time to party and your bridesmaids take off their heels to dance the night away, this glittery shoe bag is the one they'll need to keep their heels.
Available from GracefulGreetingCo – $13.72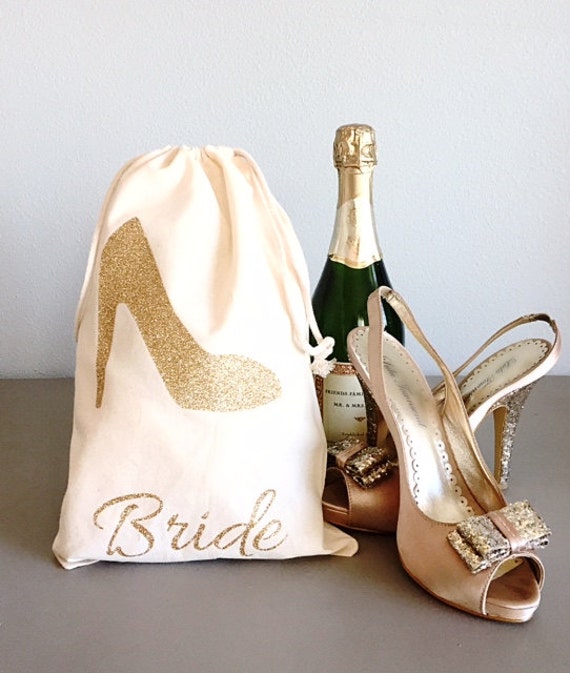 Give them their own ring with their name on it as a way to thank them for being there for you on your special day.
Available from GracePersonalized – $38.56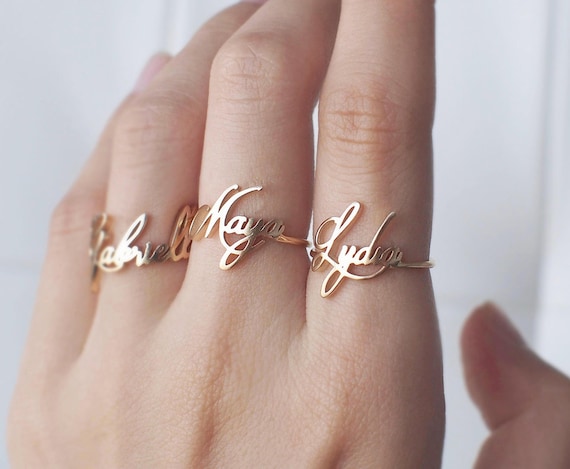 Show your bridesmaids that they are treasured forever with this personalised infinity bracelet.
Available from BurntSugarBoutique – $12.50
These lovely personalised can coolers are what your bridesmaids need for endless fun during your wedding party.
Available from LuckTen – $5.50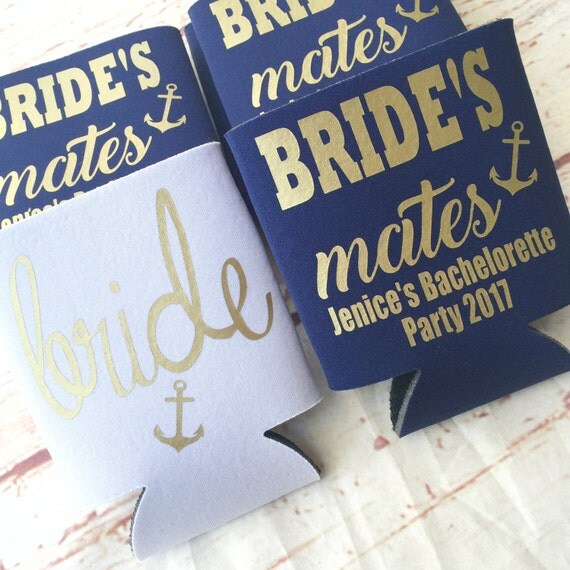 Make your bridesmaids keys look fabulous with these monogrammed keychain.
Available from KaitlynGKreations – $15.86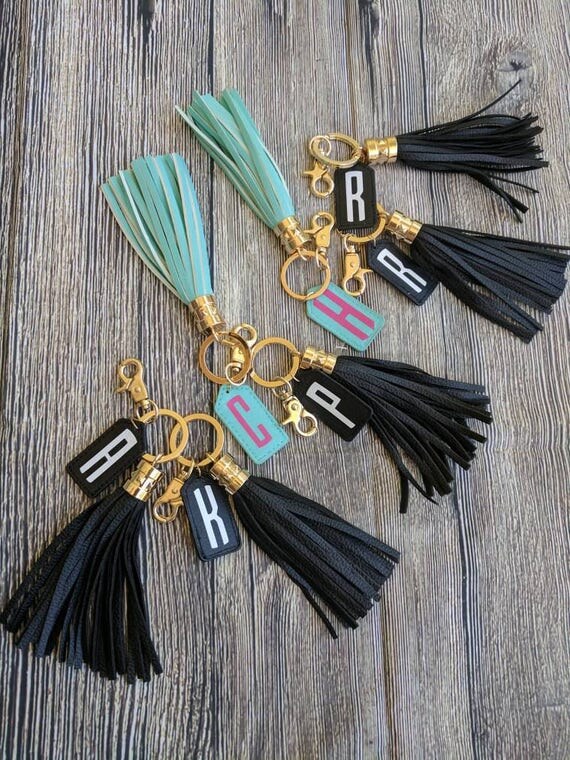 Make each of your bridesmaids' wine glasses look pretty with these cute and lovely wine charms.
Available from kraze4paper – $9.66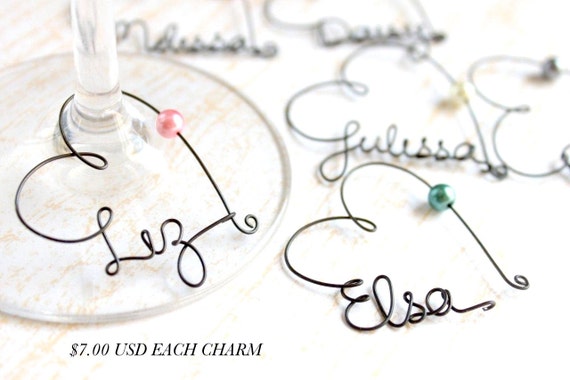 Every girl loves a mirror, so this personalised pocket mirror for your bridesmaids will be loved forever.
Available from LifeMomentos – $25.00
Store all your gifts for your bridesmaids in this wonderful bridal party tote bag.
Available from GracefulGreetingCo – $16.55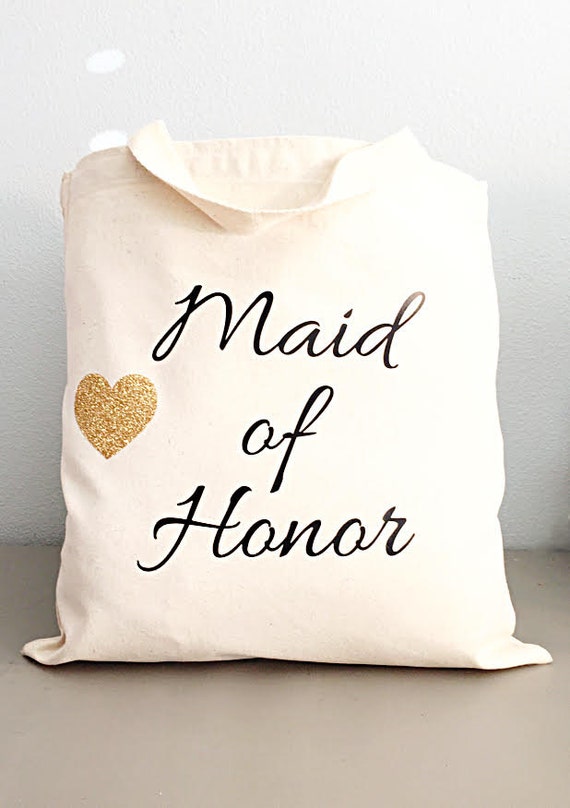 This cute personalised gift bag is perfect for your bridesmaid proposal or thank you gifts.
Available from MomentidiVita – $6.46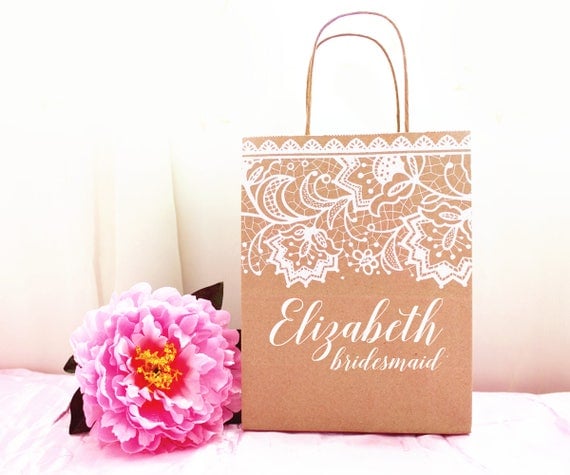 Or you can keep every gift inside this beautiful wooden gift box like a tiny treasure box.
Available from IndigoBark – $30.00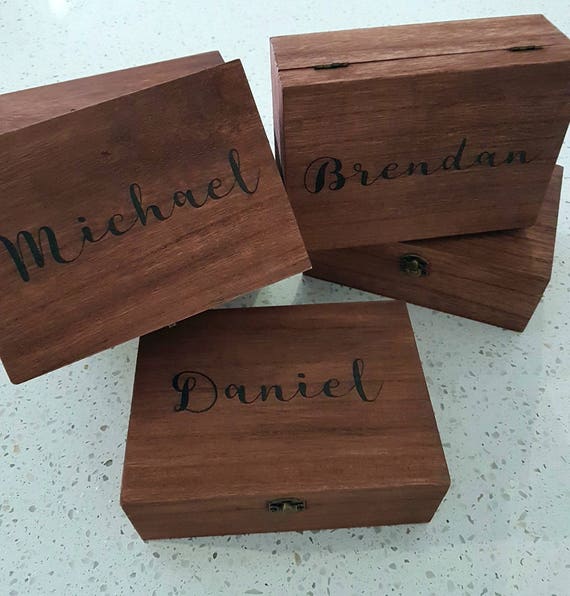 Which of these personalised bridesmaid gifts is your favourite?