Your wedding day is the day you are Queen.  So why not wear a tiara on your big day?
Tiaras have somewhat gone out of style the last few years, but now, they are back.  They are softer, more feminine and more beautiful than ever.  So if you want something truly beautiful in your hair, that won't overpower the gorgeousness of your gown, then here are 30 of the cutest we have found!
Hair Vine is a delicate, floral headpiece inspired by the bride who is bold and romantic. This piece suits a variety of bridal hairstyles. All of our pieces are designed to be heirlooms and last a lifetime – therefore they are made with only the finest quality materials and finished to the highest standard.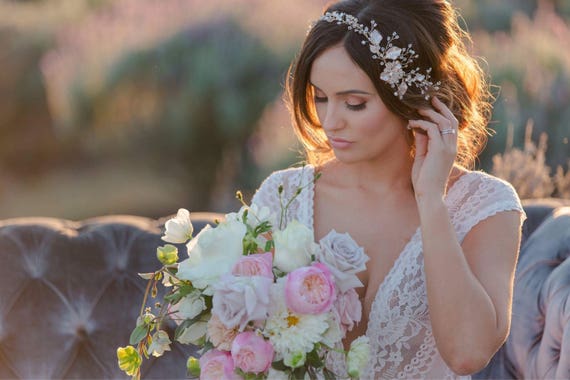 The stunning GISELLE tiara is a modern-day piece inspired by royal princesses throughout history. The fascinating sparkle and allure of this piece really must be seen to be believed. A stunning item that will make you feel like a real princess on your special day!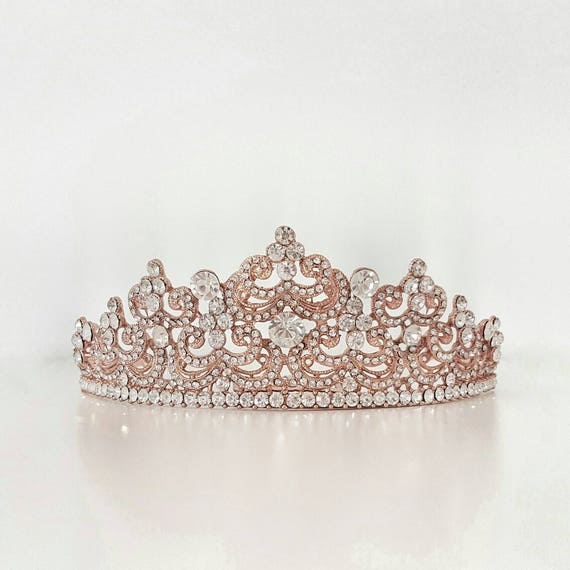 The Reign is a free-spirited gold bridal headpiece with unexpected details. Like a sprinkling of gold dust on your big day, the Reign bohemian-inspired headpiece is inherently glamorous in shades of gold. Whether your bridal look is fashion fairyland or regal splendour, this glorious headpiece that will make you feel like a goddess on your wedding day.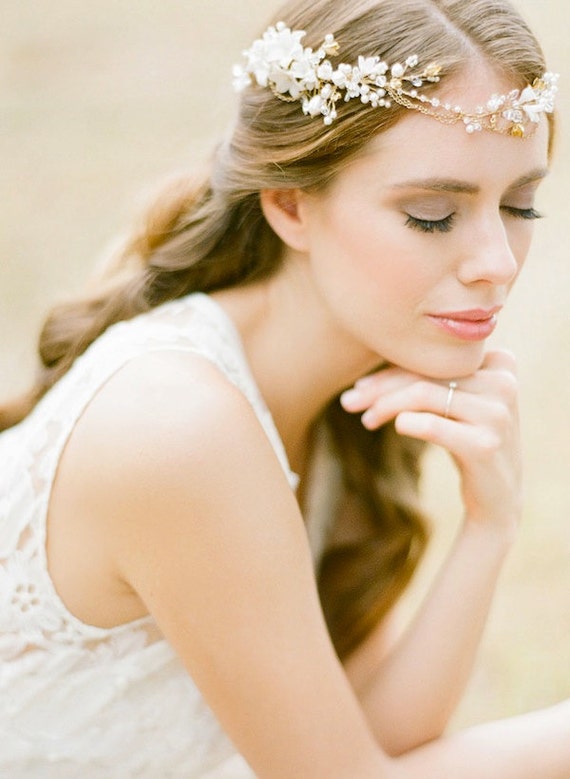 All components are lovingly hardwired in my studio. Swarovski crystals and Swarovskies white opal navette. Lifelike roses, hand shaped and hand pressed with love using millinery tools. Flexible and bendable design.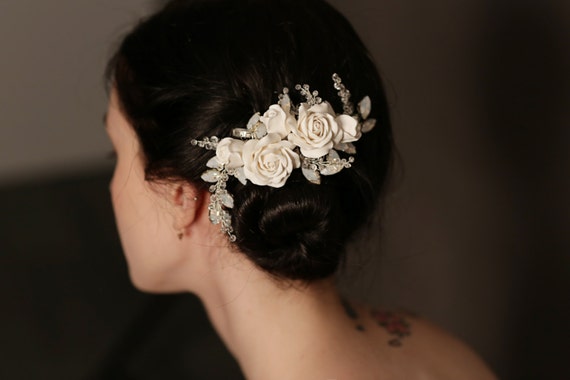 AILA Princess Crown. Hand crafted, extravagant crown with crystals and ivory pearls. Comes in a 15cm x 20cm glossy laminated magnetic closure box with our custom logo.
Available from LOVEANDBLUEBRIDAL