August 2020 has 5 Sundays, 5 Saturdays and 5 Mondays! This happens once in every 823 year!
Make the most of those extra days Netflix and chillin'!
Because let's be honest, what's there left to do these days?
Keep safe by staying in your homes and get locked in with these shows! Have your pick from action, adventure, crime and drama!
Cast: Alba Baptista, Lorea Andrea , Toya Turner
Comic fans, get ready to fight demonscwith Warrior Nun! Warrior Nun is an adaptation from the comic book character, Warrior Nun Areala. This is definitely a TV show to watch on Netflix right now! Ava Silva, an orphan quadriplegic, died and was brought back to life by a halo of an angel. She now joins an ancient order of nuns to ward off demons as the Warrior Nun!
Watch out for: Ancient demons risen from hell out to kill!
2. Gilmore Girls
Cast: Alexis Bledel, Lauren Graham
An all-time feel good fave, Gilmore Girls launched on TV 20 years ago! It's on Netflix today for new generations of mums and daughters to enjoy! Lorelie and Rory are more than best of friends, they're the best mum and daughter duo! If you're still stuck at home, there's seven seasons of Gilmore Girls you can binge on.
Watch out for: Tongue twister like exchange between Lorelie and Rory.
3. Tiny Creatures
Tiny creatures is a docuseries on the hidden world of animals! There are so many more species out there that we don't know. And their adventures is a must watch! Some struggle to survive, while some thrive. Learn more about the animals that usually go unnoticed in Tiny Creatures
Watch out for: Mysterious, tiny animals. Small is terrible!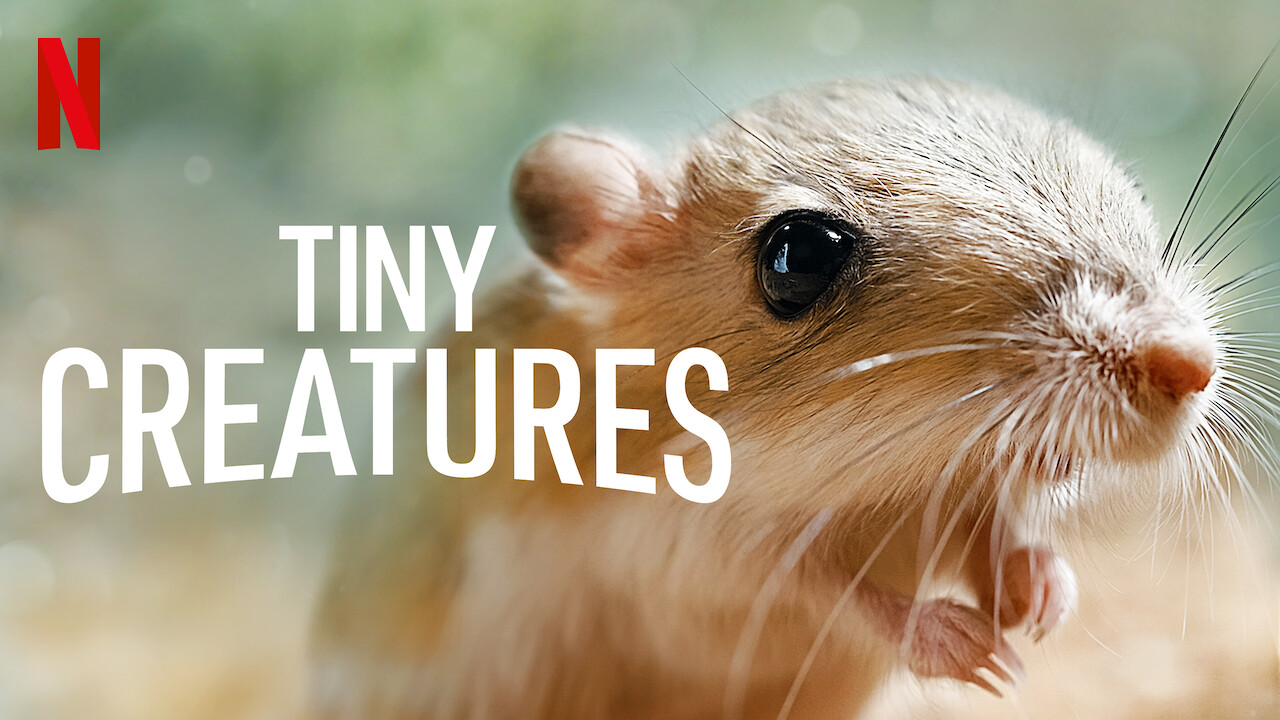 4. Baby Sitters Club
Cast: Sophie Grace, Momona Tamada, Shay Rudolph, Malia Baker, Alicia Silverstone
Need someone to sit for you? Call the Baby Sitters Club! Based on the novel by Ann M. Martin, Baby Sitters Club is now a TV show you can watch on Netflix. Watch Kristy, Claudia, Stacey, Mary Ann and Dawn do business as the busiest baby sitters in town.
Watch out for: A little romance between thirteen-year-olds!
5. Never Have I Ever
We all know this game. But Never Have I Ever is now on Netflix!!! It's about a family who migrated to the United States from India. Never Have I Ever is an enlightening story of how it is to be from a different culture in America. This one is woke!
Cast: Maitreyi Ramakrishnan, Pooma Jagannathan, Richa Moorjani, Jaren Lewison
Watch out for: Modern twists to tradition!
6. Glee
Is there really a Glee curse? Watch how the Glee put together a group of talented individuals who can dance, sing and act! Glee is a musical comedy-drama series that launched on TV in 2009. After the show aired, controversies surrounding its stars piled up. Aren't you curious how they were in reel life? Watch Glee!
Cast: Lea Michele, Diana Argon, Cory Monteith, Naya Rivera
Watch out for: Impressive vocals and mash ups that started it all!
7. The World's Most Extraordinary Homes
Because of the lockdowns, don't you wish you had extraordinary homes? A house on a cliff, in a forest or as the world is seemingly ending, on top of the world, atop a mountain! Explore houses built under such extraordinary locations with award-winning architect Piers Taylor and actress and property developer Caroline Quentin
Watch out for: Houses you never even dreamed of!
8. Interior Design Masters
Again, since you're stuck inside your home most of the time these days, why not pimp your crib with a little interior design magic! Get your inspiration from interior design masters up against each other in making the most of commercial and residential spaces. You'd be surprise what a splash of color can do to your homes.
Watch out for: A bit of drama! Yes, choosing the right color can be quite messy!
9. Dinosaur Train
Who says kids can't Netflix and Chill? Enjoy Dinosaur Train with the kiddos! It's about a preschool-aged T-rex! Imagine their adventures on the Dinosaur Train! This is not just a fun watch, it's also very educational.
Watch out for: A cute dinosaur! T-rex's don't have to be so scary after all!
10. Homemade
Cast: Kristen Stewart, Paolo Sorrentino
How have you been coping with the pandemic? These filmmakers have been quite productive as they were able to come up with homemade short films due to COVID-19. Hence the TV Show title, Homemade. Witness for yourself what might be the trend in film making.
Watch out for: Unexpected scenes shot in their own homes.
I bet you still can't believe it's August already! We're hoping these shows will keep you entertained and settled in the new normal. Hit us up for new exciting TV shows to watch on Netflix!