Can you smell it? Christmas in the air?
Christmas isn't that far away you know — so we have compiled a list of over 100 Christmas Gifts Idea under $10 for Mum, for Dad, for Nana and Gramps or for anyone special in your life!
Here at Stay at Home Mum, we promote frugality (even at Christmas) because we have been there — stretching that Christmas shopping budget trying to make everyone fit on the list. It can be stressful!!! *rolls eyes* Just a reminder that it isn't so much how much the gift costs, as the thought behind it that counts.
Gifts for Anyone and Everyone Under $10:
1. A Paperback Novel & Chocolate Bar
You can find paperback novels and inexpensive books from newsagents, Big W and Kmart. Add a chocolate bar, a bookmark and a ribbon, and you have a beautiful Christmas gift under $10 that is still thoughtful.
2. Coffee Cup Filled with Candied Popcorn
Pick up coffee cups from Woolworths for about $4 each. Then fill it with chocolate bars or candied popcorn, wrap it in cellophane.
Other ideas to put in the coffee cup include Fantails, Minties, lollypops etc.
3. Buy an Inexpensive Boardgame
You can find inexpensive board games under $10 from loads of places for your ideal Christmas gift. We found the following:
4. Crossword Puzzle Book with a Pen and a Scratchie Ticket
Crossword Puzzle Books are great fun and make fun and inexpensive Christmas gifts. Pair it with a pen and a $2 Scratchie Ticket and you have a nifty and functional Christmas Gift under $10.
5. A large tumbler cup with a straw
You can pick up those large plastic tumbler cups with a lid and straw from places like Typo. Everyone loves them and they are handy to get your daily water intake! You can even fill it with chocolate if you like.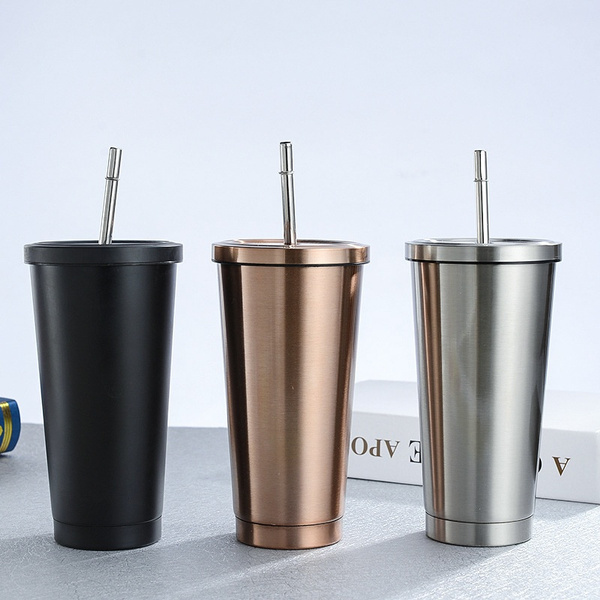 6. Set of wooden spoons wrapped in a tea-towel
Great for foodies – wooden spoons are always needed in the kitchen. Wrap the wooden spoons in a Christmas themed tea-towel and tie with some twine.
7. Bubble Bath
Everyone loves bubble bath – no matter what the age. This one below is under $3! Perhaps add a sponge and some bath bombs on top.
Hint: Visit your local chemist and check out their bargain bins! Most of the time it is just products they will no longer stock, so there is nothing wrong with it – and it is cheap as chips!
Gifts For the Girls:
Set of nail polishes and nail polish remover.
A Shaving Kit (pink razors and some girly shaving cream)
Rockabilly Bandana or Headband.
Make some bath bombs at home (get the recipe here) and include some bubble bath or a candle.
A set of lip balms (or make your own

)

Nail care set
Bubble Bath or Bath Salts
Goats Milk Soaps or handmade soaps
Tube of hand moisturiser
A handkerchief with the recipient's name embroidered
Make-up bag
Makeup brushes
A pair of exfoliating gloves and some body wash
A Pedometer
Coin purse
A yoga mat
Aromatherapy oils
Eyelash curler
Fancy shower cap
Block of Chocolate wrapped in a tea-towel
A magazine wrapped with a chocolate bar inside. (Try your local Newsagent)
Pack of playing cards (Big W or Kmart has cheap playing cards)
Edible Gifts Under $10
A bottle of homemade jam with the recipe attached.
A selection of herbal teas in a teacup.
A packet of gourmet coffee in a coffee cup
Homemade gourmet coffee mixes
A coffee cup full of lollies
Grab a pre-made jar of lemon curd and pack it with a pastry shell.
Homemade chutney
Homemade Rum Balls

always go down well!

A handful of chocolate bars with a ribbon wrapped around them
A loaf of freshly baked bread

wrapped in a tea towel with the recipe attached.

Homemade salsa

with a bag of corn chips

Homemade fudge

selection
Hint: Another great place to find inexpensive gifts is your local cheap shop. They quite often have great finds if you have a good look!
Home & Office Christmas Gifts Under $10
A pretty diary (check out your local Newsagent)
A fountain pen
A packet of postcards from the persons favourite place ie London or Paris. They look great framed.
A mini photo album
A brightly coloured phone charger or charger for the car.
An address book
A wall calendar
A Wax Stamp
Self Improvement Book
Personalised post it notes
Hint: Large stationery stores like Officeworks have discount bins – if you can put a few items together in a basket – it makes for an inexpensive gift that is useful too!
Outdoor Christmas Gifts Under $10
A pair of gardening gloves and some seeds.
A pot plant
Car cleaning kit
Golf tee's
A pouch to keep your mobile phone in when you are exercising.
A Sun Hat
Citronella Candles
The Gourmet Christmas Gifts Under $10
A set of Salt and Pepper Shakers (look for antique or retro ones at the Op Shops)
Selection of spices
1/2 kilogram bag of macadamia nuts
A bottle of wine
A Stubby Cooler
A set of personalised coasters
Fancy cloth napkins or doilies
A cake or muffin tin
Bottle Opening or corkscrew
Set of shot glasses
Sushi kit (bamboo roller, chopsticks, seaweed sheets)
Set of Salad Spoons
Christmas Gifts for Mums and Grandmas Under $10
A Traditional Writing set (you can usually pick them up at News agencies)
Your Mum's favourite magazine wrapped around a chocolate bar
A pretty apron and matching oven gloves
Beautiful smelling candles
Glass vase
A satin pillowcase
Christmas Crafty Gifts Under $10
A couple of balls of wool and some knitting needles
A mini macrame kit with some instructions and a small kit from Spotlight or Lincraft
A set of Christmas Cookie Cutters
Grab a second-hand teacup and saucer and plant a succulent – makes for a beautiful and thoughtful gift!
Christmas Gifts for Dads and Grandfathers Under $10
A $10 Gift Certificate from his favourite store
A deck of cards
A set of shot glasses
Stubby Cooler
A gourmet beer
Barbecue apron
Barbecue tongs
Boxer Shorts
Socks
Shower radio
Shaving mirror
Want to be more extravagant for Dad? Here are awesome gift ideas. He totally deserves it!
Christmas Gifts for Little Kids Under $10
A set of colouring-in books and coloured pencils or crayons

Make a big batch of playdough in different colours or even try making Edible Playdough

A yoyo

Hair accessories like clips, scrunchies and slides.

Glow in the Dark Stars for the ceiling of kids bedrooms.
Christmas Gifts for Grandparents Under $10
Fluffy socks
Picture frames with photos of the grandkids
Sewing Kit
Knitting needles and wool
Christmas Spirit Gifts Under $10
Personalised Christmas Baubles
Christmas themed serving bowl or plate
A snow globe
What other Christmas gift ideas do you have under $10?