Where to Buy Cheap Modern Cloth Nappies Online in Australia
If you are thinking of using Modern Cloth Nappies (or MCN's) for your new baby, you would know that they can be quite expensive. But what if you could find good quality Modern Cloth Nappies, at a cheap price? Well, look no further because Stay at Home Mum has done all the research for you. We have all the best online deals for Modern Cloth Nappies (and disposable nappies) if you are looking for them!
More Reading:

1. Catch
Catch has a really good range of Modern Cloth Nappies that are pretty damn cheap! And they stock some of the most popular brands loved by parents all over Australia. Their prices do change from time to time so don't forget to check back – or wait until they have some online specials!
Brands of Modern Cloth Nappies Catch stock include:
If you are looking for cheap Modern Cloth Nappies, then Pat Pat is the place to go. With nappies starting at just $6.47 – they are one of the cheapest MCN around! Pat Pat is reasonably new here in Australia – but yes they are legit and they have ratings – so you can check the reviews before you purchase.
See their range of cheap Modern Cloth Nappies here >
Washable Waterproof Eco-Friendly Modern Cloth Nappies from Pat Pat – Only $6.47 each
3. DH Gate
DH Gate is a massive China Based wholesaler, but you don't need an ABN to buy their cheap goods. Sure you need to ensure you check the reviews etc and you will have to allow a few weeks for delivery – but the savings could be seriously worth it. For example, this 10-piece lot of reusable cloth nappies to buy are only about $2 each!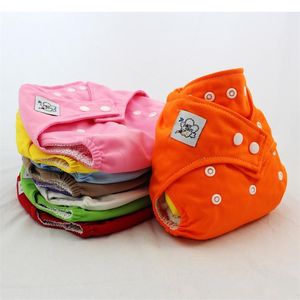 There are even really high-quality Modern Cloth Nappies you can buy. We love these, they are US$8.99 each and come in a huge array of colours and styles.
5. SaleHOO
If you feel a bit icky about buying directly from China, then there is a website where all of the manufacturers are already screened for service and quality. The catch? There is a membership to see all of the wholesalers. But we have negotiated a $1 for one week trial so you can go and have a look around without being out of pocket.
This is especially good if you are looking to sell them commercially!