10 Best Online Adult Stores Australia
It's easy to spice up your sex life without having to visit an actual sexual goods store! All of these online sexy businesses guarantee discreet shipment. Let's get this party started!
Re-entering the dating pool or finding your identity again as an adult? Toys can make any sexual trip more enjoyable, no matter where you are on it!
If you'd prefer to keep your bedroom antics to yourself and purchase from the comfort of your own home, you're going to enjoy the fact that we've compiled a list of the absolute finest online adult stores in Australia for you to choose from.
Here are the 10 Best Online Adult Stores in Australia!
Who is Lovehoney:
And an online adult store, Lovehoney is the world's top provider of sexual enjoyment goods, specializing in the development, production, and distribution of high-quality, cutting-edge pleasure items to individuals worldwide through their best-in-class consumer websites and well-respected business partners.
What does Lovehoney Actually Sell?
Lovehoney's products mix the highest quality and design to offer you sexual enjoyment at a price that is kind to your wallet. The company has been in operation for more than a decade, and it has gained confidence from tens of thousands of customers.
What is Unique about Lovehoney?
Lovehoney offers a free return policy for the first 60 days and a warranty on their products for one full year. In addition, each and every one of their packages is traced as a matter of course, so they never have any packages go missing, and if you make an order before 5:30 p.m., it will be sent out the very same day.
Whatever the question, the Lovehoney staff is always there to assist you, and the company's customer service representatives speak a variety of languages (including Welsh and Dutch) to better serve you. Absolutely no hassles in any aspect of the customer service!

Who are Adult Toy Megastore:
Adulttoymegastore.com is a global online adult store supplier of sex toys and lingerie that delivers discretely packed packages of pleasure to clients around the world! ATMS, which has its headquarters in New Zealand, operates the biggest adult toy warehouse in that nation. Its inventory includes thousands of items produced by hundreds of different brands that are among the most popular.
What does Adult Toy Megastore Actually Sell?
AdultToyMegastore is an eCommerce that focuses on providing customers with a wide selection of sex toys as well as lingerie. It offers items that are sourced from one hundred different worldwide manufacturers and carry practically every kind of sex toy, including dildos, vibrators, bondage, and lingerie. The online adult store inventory includes beginner-friendly sex toys, designs that are easy to understand and use, as well as traditional vibrating toys.
What is Unique about Adult Toy Megastore?
ATMS is widely regarded as the best adult toy shop due to the quality of its customer care, the absolute discretion of its packaging, and a price guarantee.
Who is The Adult Shop:
Since its founding in December 1999, adultshop.com has quickly become a household brand in the adult product retail industry. The company has earned the reputation for having a wide selection of high-quality goods, providing quick and discreet shipping, and providing exceptional customer service. A dultshop.com has eleven 'bricks and mortar' retail outlets located throughout Western Australia and Tasmania, which serve as a supplement to the company's online operation.
What does The Adult Shop Actually Sell?
Find the top-selling sex toys in Australia at the greatest price at this online store. The broad collection of adult toys available at the Adult Shop is designed to appeal to customers of both sexes. Everything you can think of, from vibrators and dildos to anal toys and lingerie, is here for your perusal and purchase. The Adult Shop is the greatest location to purchase sex toys in Australia due to their discreet packing services as well as their speedy shipment.
What is Unique about The Adult Shop?
If you really wanted the company to go into depth about the many kinds of sex toys that they offer to their consumers, they could stay with you for hours.
Their mission, in their capacity as specialists in enthusiasm and pleasure, is to ensure that you feel pleasure, comfort, and satisfaction in your sexual activities, regardless of whether you engage in those activities alone or with a partner. They accomplish this goal in a number of ways, one of which is through ensuring that their goods are accessible to people of all body kinds and genders.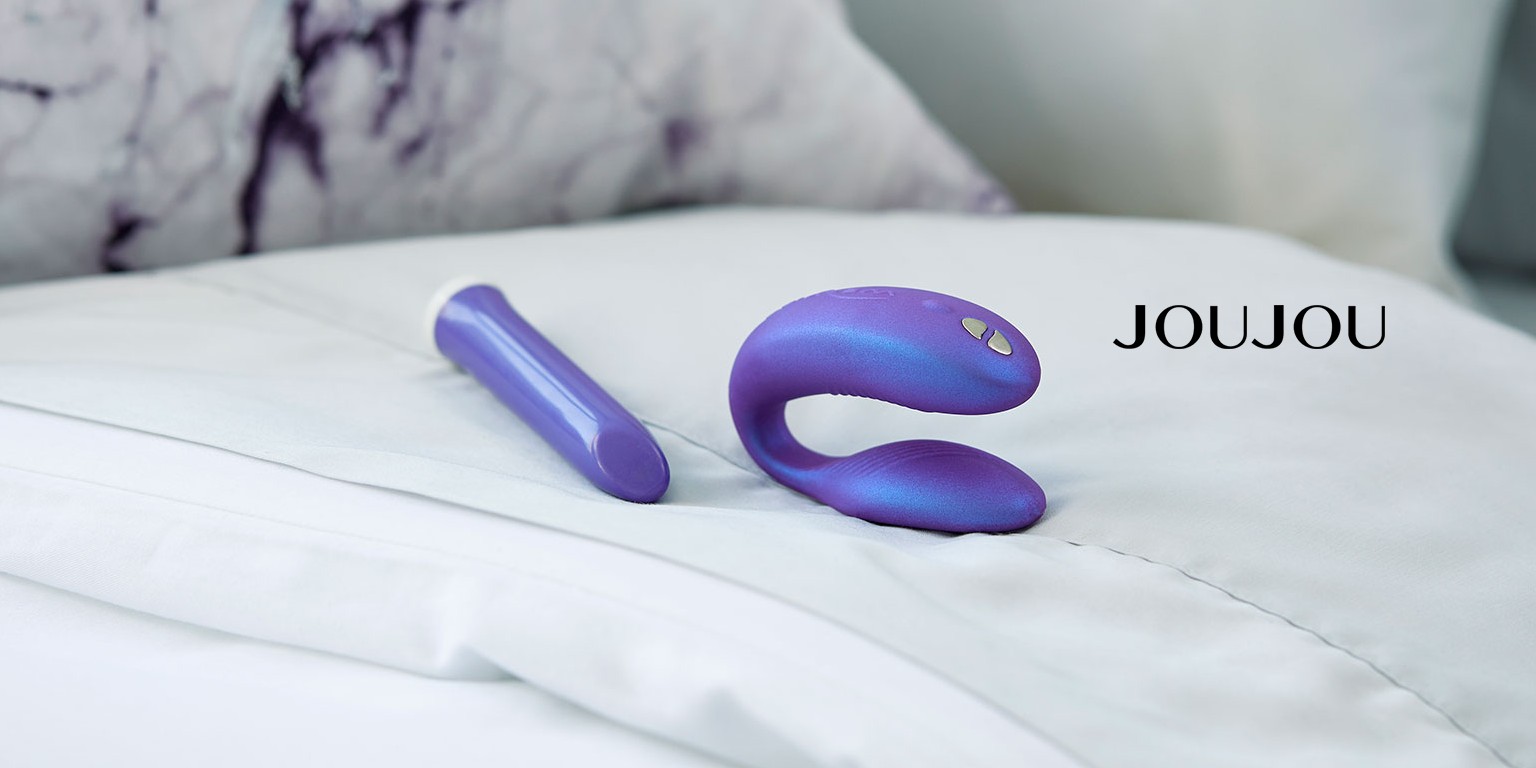 Who is Jou Jou?
Jou Jou is an Australian store that carries the premium LELO brand— the world's top designer for intimate lifestyle items, and the company is dedicated to excellence, design, and innovative thinking throughout their product lines. And Jou Jou is the only retailer in Australia that carries the LELO brand.
The JOUJOU Group, which includes JOUJOU Luxe, has created a name for itself in the Australian adult market. It is a member of a family of companies that have won several awards and have backed and participated in a variety of industry highlights and events in Australia.
What does Jou Jou Actually Sell?
You may discover both traditional sex toys and devices with customizable features and cutting-edge designs by browsing the large selection of sex toy shop that is available online. They provide adult toys that can link to apps, have interactive technology, sensations, and patterns that can be customized, acoustic waves, and more.
Each adult toy in their collection is crafted from high-quality materials such as pure gold, stainless steel, and silicone, among other options. You may also discover the essentials for every level of adult play, such as massage oils, lubricants, and lotions, all of which are made with high-quality, risk-free substances.
What is Unique about Jou Jou?
LELO items are built with top-of-the-range intimacy in mind; buyers will enjoy the unique array of private massagers, sexual devices, sensual oils, candles, and exquisite silk attire that is offered by this top-class Swedish company.
The LELO personal massagers come with a one-year warranty on worldwide manufacturing and a ten-year guarantee on the product's quality.

Who is FemPlay?
Launched in December of 2002, Femplay is owned and maintained by a lady who is well-versed in the sensuous pleasures that life has to offer. Since that time, they have established themselves as Australia's most well-known online sex business.
The company has Australia's widest selection of erogenous zones (or sex toys), ensuring that there is something unique and enjoyable for each and every customer.
What does FemPlay Actually Sell?
This well-known online adult shop has been in business for more than 16 years, and it has an incredible assortment of sex toys, needs for the bedroom such as lubricant, condoms, and hygiene products, along with lingerie, costume, and role-play accessories. When it comes to the process of placing an order for intimate items online, the brand name FemPlay has now become a household name due to the fact that it serves not only women but also men.
What is Unique about FemPlay?
You can truly get up face to face with a product before purchasing it thanks to FemPlay's high-quality picture gallery which is accessible for most of the store's offerings. This has been a common complaint regarding online sex stores for a long time, particularly when it comes to the fact that it may be difficult to evaluate key aspects such as size and texture.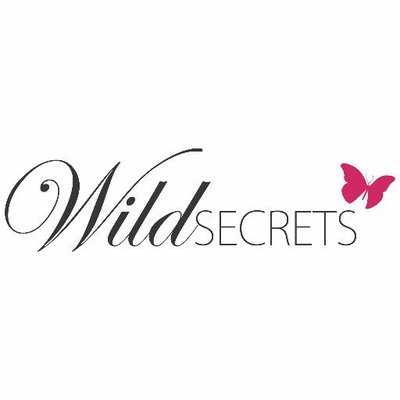 Who are Wild Secrets?
Since the company's founding in 1993, Wild Secrets has consistently ranked first in both the sex toy and lingerie markets in the Australian market. Their great customer service, same-day shipping, discreet shipping, best price guarantee, large product choice, and user-friendly website have delivered happiness, pleasure, fun, and delight to over a million people, and the number is still growing.
What Do Wild Secrets Actually Sell?
Adult toys, accessories, costumes, bondage goods, and intimate clothing are all available for purchase at Wild Secrets, an online adult shop. The website provides a comprehensive selection of top-selling adult industry brands in addition to discreet services.
What is Unique about Wild Secrets?
They have the most extensive range of quality adult toys found anywhere in Australia. No matter what your wildest dreams are, the business is here to assist you in turning them into a phenomenal and mind-boggling reality.
They have the widest selection of exciting and delightful items, ranging from sex toys to lingerie, costumes to footwear, and are considered to be the premier online adult shop in Australia. You will find everything at Wild Secrets that you need in order to load extra spice into your life. This is the right spot whether you're wanting to spice up a relationship, have some fun, or increase your self-esteem.
Who is Naughty Girl?
Sienna Sinclaire, who also owns Naughty Los Angeles and Naughty Travels, is the brains behind the concept of Naughty Girl. Sinclaire is the author of five books on traveling, two of which have been recognized as the best travel guides.
Sinclaire is a very determined person who is always thinking of innovative ways to improve her company. She presently resides in Los Angeles, where she throws wicked parties on a regular basis and also conducts private functions for those who are seeking to do something a little bit more personal.
What does Naughty Girl Actually Sell?
Within their constantly expanding collection, Naughty Girl Australia typically stocks over 10,000 adult-oriented items. They have a vast selection of adult toys and sexual health goods for both men and women, featuring some of the most well-known and reputable markets in the industry.
What is Unique about Naughty Girl?
Their large catalog includes both well-known and obscure brands, all of which have been carefully selected and evaluated to ensure great quality. We really like how quickly they can fulfill our orders, and their prices are really reasonable. In fact, the company keeps an eye on pricing every day to ensure that clients get the greatest bargains.
8. Club X
Who is Club X?
Club X has been in business for 35 years and has a wide collection of different toys, attractive garments, kinky accessories, and other products. Adult entertainment options include live peep shows, open network booths, and the Blue Class Cinema, which plays XXX movies nonstop.
What does Club X Actually Sell?
Sex toys and enjoyment products from top brands such as We-Vibe and Womanizer are available via Club X, like products from the Bong Shop and Sexpo. Instead of ordering online, you may visit one of their megastores (with free parking!) located all around Australia if you'd rather view the toys in person.
What is Unique about Club X?
The company has a wide variety of products available, such as penis extenders, free gifts with each and every transaction, real-world retail locations, and the ability to buy now and pay for them later via Afterpay and Zip Pay.
Who are Bed Buddies?
In 2017, Bed Buddies launched their business from the humble beginnings of a home office in South East Queensland. Over the last five years, the company's success has skyrocketed to new heights. They currently have a warehouse in Melbourne that is stocked with a variety of items and is manned by a wonderful group of individuals.
Customers go from all over the nation to do business with them, which ensures a steady stream of repeat business for them.
What Do Bed Buddies Actually Sell?
As an online-only sex toy shop, Bed Buddies eliminates the awkwardness of coming into a bricks-and-mortar adult retailer. You can look through their extensive selection of sex toys and make a purchase without leaving the convenience of your own home, with the knowledge that your order will be processed promptly at our regional warehouses in Melbourne and delivered to you in a discrete package as quickly as possible by StarTrack.
What is Unique about Bed Buddies?
Bed Buddies is especially unique in that they have just released its very own dating website. This dating service has two alternatives: dating for love and dating for pleasure; you are free to explore any one or both of these options.
Who is The Naughty Store?
Online adult retailer Naughty Store provides sex devices for ladies, men, and couples in Australia. Additionally, they have male sex toys and homosexual sex toys available for purchase. Sex toys for fun-loving adults are available at the company's private sex store, which guarantees your anonymity and provides rapid post-delivery as standard. We are proud to say that Naughty Store is a proudly Australian company!
What does The Naughty Store Actually Sell?
Naughty Store is home to over 20,000 adult-oriented items, and their variety is always expanding. They carry a huge array of amusing items, featuring some of the most well-known and reputable brands in the world, as well as sexual wellness goods, sex toys, and other items related to sexual health.
What is Unique about The Naughty Store?
The company is wholly owned and run in Australia, without any support from a global brand based in either the United Kingdom or the United States.