21. Vikings
Follow Ragnar Lothbrok through his triumphs and failures as a Northman King. A violent account of Viking invasions and the confusion between Gods — a really great series you'll find super binge worthy and difficult to turn off.
22. Sons of Anarchy
One of the world's most attractive lead characters is Charlie Hunnam. You'll find great drama within this TV series. As part of an outlaw motorcycle gang participating in an illegal arms trade is Jax — a single father wanting to provide a life for his child.
23. Spartacus
If you love blood, sex and violence, then this series should be at the top of your list. Watching buff men fight to the death in order to reclaim love, this period drama will keep you occupied these holidays. The men spend most of their time shirtless so if the storyline isn't suitable, just enjoy the scenery.
24. Peaky Blinders
I love Peaky Blinders. Following Tommy Shelby through his post-war gangster life as the illegal bookie trade king of Birmingham, you'll be sucked right in. It's a brutal lifestyle full of 1920's glitz and glamour and a series that certainly won't disappoint.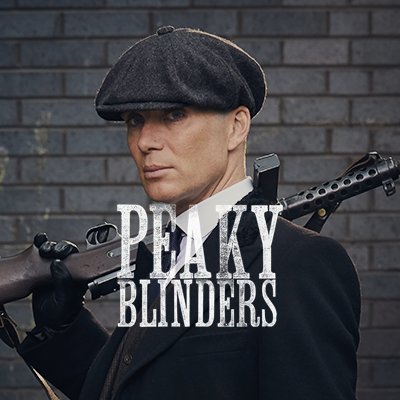 25. Hannibal
Basically an extended version of 'Silence of the Lambs', the thrilling unfolding of an FBI profiler who realises he has more in common with a psychopathic serial killer than his upstanding police officer colleagues. A great transition from movie to TV and absolutely worth the watch.
26. 13 Reasons Why
I'm sure most of you have already seen this series given the hype. If not, you should. A great drama on the effects of bullying and the difficulties girls face in highschool. A very confronting portrayal of a young girl who took her own life and why. As a parent, it's a really great way to start a conversation with your teens. As a teenager, a reminder that everything you say has the potential to have an impact.
27. The Other Guys
Who doesn't love a great Aussie comedy. An extremely funny and raw portrayal of a radio host's return to the dating game. A great watch and an absolute stunner in the Aussie line-up of TV series now streaming on Stan.
28. Shameless
The title says it all. There is literally nothing off limits in this TV series and if for no other reason, a great watch for the shock value. An awesome series that will offend you in ways you couldn't imagine and I absolutely love it.
29. SMILF
If you're a single mum, you'll love this series. New to Stan, this show is 100% binge worthy and totally relatable on a level of 'Fuck my life' and 'I can't afford milk'. A really honest and in your face series that follows the tribulations of a single mum trying to co-parent with a recovering addict.
30. Suits
This legal drama gets a spot for a few reasons. Although not much different than your usual smart-arse American lawyer style show, it's actually pretty witty. The characters have depth, there's some eye candy and of course 'Meghan Markle'. Who doesn't want to see what Prince Harry's fiance is like on screen.
Next Page: More TV Series to binge watch this Christmas holidays