31. Supernatural
If you're into watching two hot brothers chase monsters in the night, then this is your show. Some paranormal activity and a storyline that reiterates the importance of family. Brothers unite to overpower demons threatening the outside world. They do the same to defeat the ones that dwell within.
32. Black Mirror
If you ever wondered what dark terrors new technology can bring, then 'Black Mirror' is a must watch. A science fiction thriller that capitalises on the world's concern regarding the power of technology.
33. The Walking Dead
This series is the reason the zombie apocalypse has exploded. So if you haven't already started watching it, I suggest you add it to your Christmas binge watch marathon. A thrilling journey of survival and the dark depths your soul may plunge, in order to save yourself.
34. Orange is the New Black
Based on the book, this TV Series adaptation is both intriguing and bizarre in a perfectly binge worthy way. As you follow Piper Chapman through her power suit to prison orange transition, you'll enjoy both the characters she meets and the perils of her new prison life.
35. Breaking Bad
A satirical approach to a man with terminally ill cancer determined to leave his family in a much better financial position before he dies. What's he got to lose.
36. Black Sails
This series is the pirate version of a combined 'Vikings' and 'Game of Thrones'. Although not as critically acclaimed as these two shows, it's still worth the watch. Set in 1715, you will follow Captain Flint in a tale of prostitutes and thieves with a little magic and superstition thrown in for good measure.
37. Lucifer
This TV series is the flip side of every other good vs bad story. Instead of dabbling in temptation, Lucifer is immersed in it. The storyline follows him through an awakening from evil to good and wonders if at some point his soul can be saved.
38. Parenthood
This is a beautiful drama about the tribulations of parenthood from various perspectives each of us will come to embrace at some point during our lives. Reiterating the importance of family and the significance of self-love, this really is worth the watch. Follow the Bravermans in a journey so relatable you'll be sure to find yourself among the characters.
39. Longmire
I originally watched this series under sufferance, as it was my partner's pick. I actually came to really like the main character 'Walter Longmire' and his idosyncrasies. An extremely fair county sheriff who hates litter and constantly battles between mainstream law and Native American law. You don't have to think much while watching this show, but still a great binge worthy series.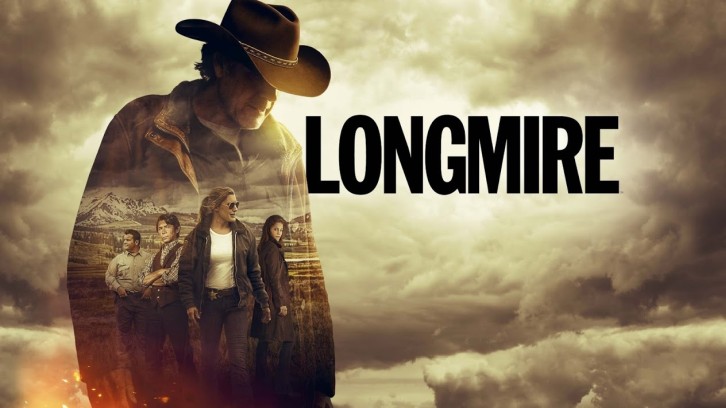 40. Scandal
Your political version of Grey's Anatomy is another great drama from Schonda Rhimes. Scandal follows a crisis management specialist who can't seem to clean up her own mess.
Next Page: More TV Series to binge watch this Christmas holidays