10 Most Notorious Murders in Queensland
Queensland might not have the serial killer count of Western Australia, or the senseless murders that occur in New South Wales. But we sure have had our fair share of notorious murders in Queensland.
Queensland is often thought of as a beautiful, tropical place to live. But, despite its idyllic reputation, the state has seen its fair share of murders. If you're brave enough, read on for a chilling insight into 10 of the most notorious murders in Queensland.
More Reading:
Table of Contents:
1. The Murder of Sian Kingi
Location: Noosa, Queensland
Victim: Sian Kingi
Year: 1987
Perpetrators: Barrie John Watts and Valmae Faye Beck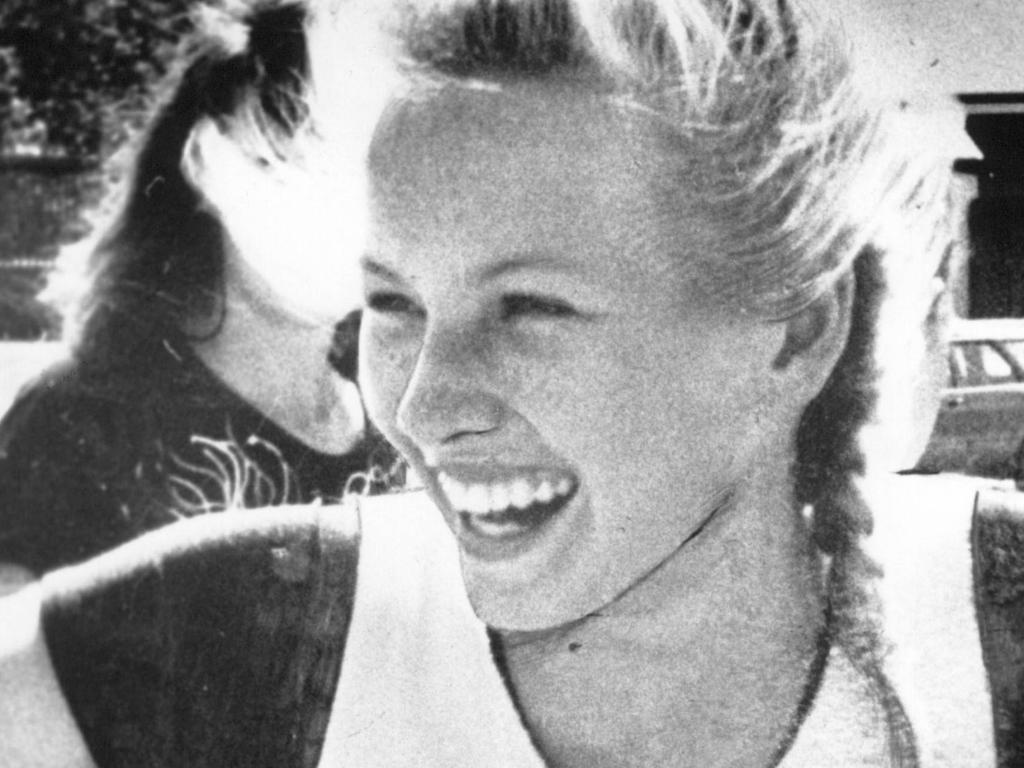 Sian Kingi was a beautiful 12-year-old girl riding her yellow 10-speed bicycle home from school in Noosa Heads after shopping with her mother when she was abducted, raped and murdered by Barrie John Watts and Valmae Faye Beck.
When Sian didn't return home from her ride, her mother frantically called friends of Sian's looking for her. Sian's parents found her abandoned bicycle in a park and called Police. Her body was found 15km away a week later in the Tinbeerwah Mountain State Forest.
Reports came in that a Holden Kingswood Station Wagon with Victorian number plates had been seen in the area where Sian's body had been located. Police soon tracked down the owner of the vehicle. Valmae Beck.
Valmae Beck and her husband, Barrie Watts had an extensive criminal history and were currently out on bail. When Police visited their residence, they found hair dye and cut hair that indicated that the pair had changed their appearance. The couple was arrested for questioning.
Valmae Beck told Police that her husband was 'unsatisfied' with her. Barrie Watts was 10 years younger than his wife and had fantasies about raping a young virgin. The couple went looking for a girl who would fit his fantasy. They spotted Sian riding home and asked her to help them look for a lost poodle. Sian was grabbed from behind and forced into the couple's car and was bound and driven to Tinbeerway.
The couple were tried separately at the Noosa Magistrates Court. Valmae Beck pleaded guilty. Barrie Watts pleaded innocence. They were both found guilty and imprisoned with no chance of parole.
Barrie Watts is still in prison today. Valmae Beck died aged 64. The couple is suspected of the murders of three other young women.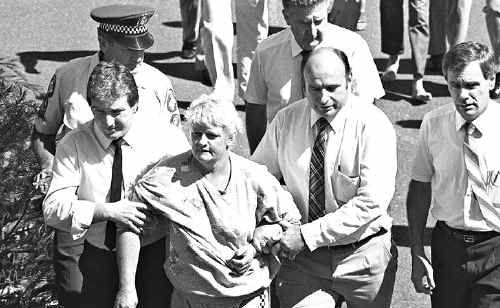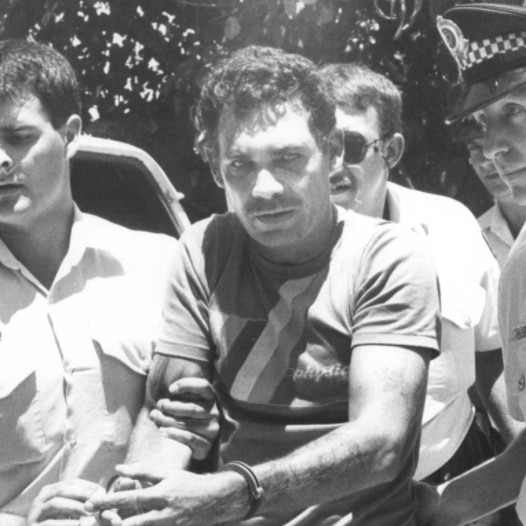 ---
2. The Abduction and Murder of Daniel Morcombe
Location: Palmwoods on the Sunshine Coast
Victim: Daniel Morcombe
Year: 2003
Perpetrator: Brett Peter Cowan
The disappearance of Daniel Morcombe was the most extensively investigated crime in Queensland's history.
Daniel Morcombe was one of three sons to Denise and Bruce Morcombe who lived on the beautiful Sunshine Coast. In December of 2003, 13-year-old Daniel and his twin brother Bradley were heading to the nearby Sunshine Plaza Shopping Centre to get a haircut and purchase Christmas presents for their family. At the last minute, Bradley decided to stay home, and Daniel set off to the nearest bus stop under the Kiel Mountain Overpass just up the road from the Big Pineapple. The bus was due to arrive at 1.35 pm.
When the 1.35pm bus didn't arrive (it has broken down), a replacement bus was sent. But as this bus was running late, it didn't stop to pick up Daniel, and instead kept driving past. The bus driver did radio the bus depot to let them know a young boy was waiting at the bus stop.
The replacement bus arrived just three minutes later. But Daniel was nowhere to be seen.
When Daniel failed to arrive home on the afternoon bus, his parents thought he may have missed it and drove the bus route back to Sunshine Plaza looking for their son. By 8pm, his disappearance had been reported to Police.
Police held a re-enactment of the disappearance and dressed a mannequin in the same red t-shirt and shorts Daniel was last seen in to try and twig the public's memory.
It took eight long years before an arrest was made. Pedophile Brett Peter Cowan had been convicted after police went undercover as a Criminal Gang. They secretly recorded Cowan's conversations with the undercover Police, and he disclosed where Daniel's body was located.
In 2014, Cowan was found guilty and was sentenced to life imprisonment for indecently dealing with a child and interference with a corpse. In 2017, fellow inmate Adam Davidson poured boiling water over Cowan inflicting severe burns over his face, chest, back, arms and legs. Davidson confirmed it was a 'revenge attack' for Daniel's murder.
Daniel's parents set up the Daniel Morcombe Foundation which promotes child safety. The couple often visit schools around Australia teaching kids how to stay safe. Daniel's brother Bradley and his wife Anna had a baby boy in 2014 and they paid homage to Daniel by naming him 'Winston Daniel Morcombe'.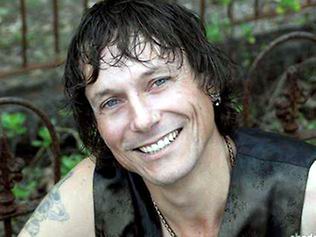 ---
3. Cairns Child Killings
Location: Manoora, Cairns
Victims: Malili, Angelina, Shantae, Rayden, Azariah, Daniel, Rodney and Patrenella
Year: 2014
Perpetrator: Raina Mersane Ina Thaiday
37-year-old Raina Mersane Ina Thaiday killed her seven children and her niece at her home at 34 Murray Street Manoora north of Cairns after an acute schizophrenic breakdown.
Raina had been suffering from untreated mental health issues and was smoking up to 20 marijuana joints per day for a period before the murders. Her religious idealizations had become extreme, and she had banned all drugs and alcohol from her home after being a long-time user.
The night before the murders, Raina had tossed all the family's possessions into her front yard and was screaming:
'I am the chosen one, I have the power to kill people and curse people' in the street. Raina believed that she was the 'Chosen One' and was obsessed with protecting herself and her family from demons. A fight was heard coming from the home going right through to the early hours of the morning.
When the 20-year-old brother of the children, Lewis, went to visit the family at 11am the next day, his mother told him "I've killed them'. He found the bodies of the eight children, all stabbed to death and called the Police. The children were aged from 18 months old to 14 years. Raina was detained by the Police and hospitalised for 35 self-inflicted stab wounds.
Raina was charged with 8 counts of murder and was detained at a mental health facility located in Brisbane. The Judge ruled that she had an 'Unsound Mind' at the time of the killings and was suffering from paranoid delusions. Raina is still detained in a high-security ward of a psychiatric hospital today.
The house at 34 Murray Street Manoora was demolished and eight frangipani trees were planted on the site as a memorial to the children.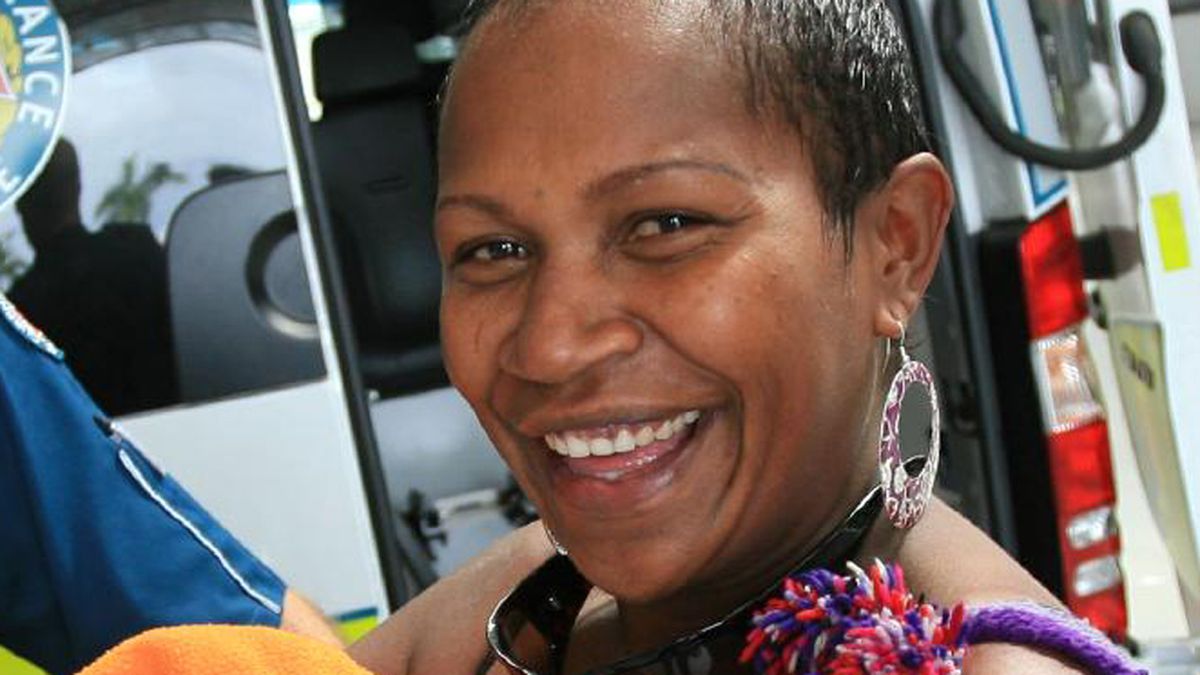 ---
4. The Murder of Hannah Clarke and Her Three Children
Location: Camp Hill, Brisbane
Victims: Hannah Clarke, Aaliyah Baxter, Lainah Baxter, Trey Baxter
Year: 2020
Perpetrator: Rowan Baxter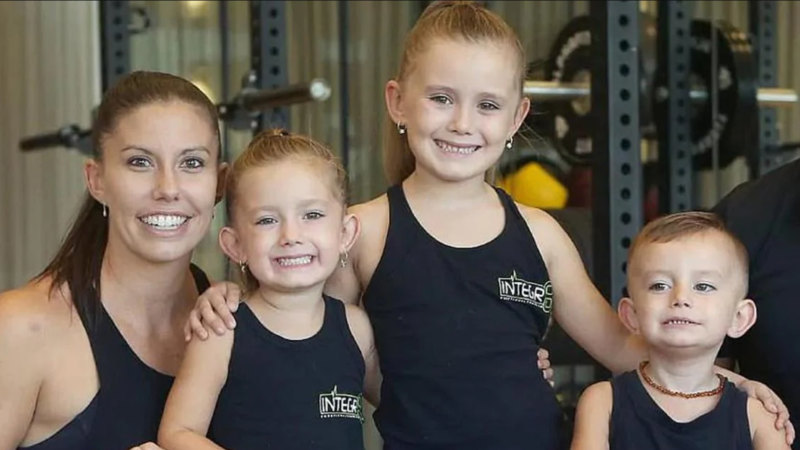 Hannah Clarke and her three beautiful babies were set alight and burned to death at the hand of the one person who should have been their protector.
Hannah Clarke was only 19 when she met Rowan Baxter. He was eleven years older and a former rugby league player. They married in 2012 and had three beautiful children, Aaliyah, Lainah, and Trey.
In 2019 after extensive physical, sexual, emotional, and financial abuse at the hand of her husband, Hannah Clarke decided to leave him. In response, Rowan kidnapped Laianah and fled with her to New South Wales. She was later recovered by Police, with Hannah being forced to issue a DVO against Baxter to prevent another abduction.
The couple was going through mediation to try and decide visitation and custody of the children, but Rowan refused to sign any agreement. Hannah reported the abuse to Police and Domestic Violence Support Services on multiple occasions. She was scared for her life, and for the life of her babies.
Two weeks before the deaths, Rowan Baxter had breached yet another of their intervention orders and tried to break Hannah's wrist.
On February 19, 2020, Hannah and her children were staying with Hannah's parents in Camp Hill in Brisbane. Hannah was preparing to take the children to school and went to reverse out of the driveway in her SUV, Rowan Baxter jumped into the vehicle with a full jerry can of petrol and a knife, and forced Hannah to drive. Hannah pleaded with Baxter to leave them alone. When Hannah saw a man walking nearby, she pulled the SUV over to the side of the road and screamed for help. It is then that Rowan Baxter doused the inside of the vehicle with petrol, and set his family alight.
Hannah was screaming:
"Call the Police, call the Police, he's trying to kill me. He's put petrol on me."
Hannah's children died quickly. But Hannah lived just long enough to tell the Paramedics who committed this crime. Her ex-husband, Rowan Baxter. Baxter had left the vehicle after setting it alight and had fatally stabbed himself in the heart. He died on the side of the road nearby.
The only part on Hannah's body that wasn't burnt was the soles of her feet.
Domestic coercive control will hopefully soon be a criminal offense in Australia. It is defined as 'The micro-management of the victim's everyday life in an identifiable pattern."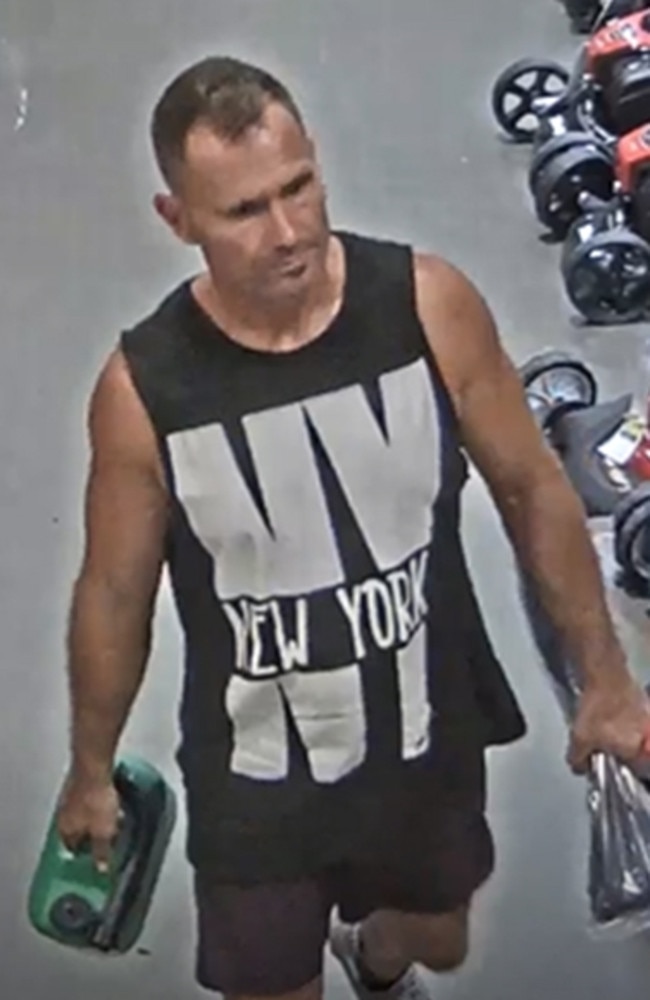 ---
5. The Logan Toolbox Killings
Location: Kingston, Brisbane
Victims: Luliana Triscaru and Cory Breton
Year: 2016
Perpetrators: Trent Michael Thrupp, Stou Daniels, Davy Malu Junior Taiao
Cory Breton and Luliana Triscaru knew they were going to die when they were tied up, tortured for hours and then locked in large metal toolbox and left for hours, screaming and banging to be let out. They were still very alive when that toolbox was strapped to the back of a ute on the night and dumped in a nearby Scrubby Creek where they would drown in their own 'coffin'.
On the 24th January, Breton's partner, Miranda Parkinson raised an alarm when her partner failed to answer phone calls or pick her and her daughter up from the airport as arranged. Breton was soon listed as a missing person and Miranda was appealing to the public for help to find her partner.
It would be 18 days later when their bodies were discovered in a toolbox at the bottom of Scrubby Creek.
Cory Breton was a known drug dealer. He quite often used burner phones to talk to his clients, and he purchased these phones from a nearby convenience store. When the owner of the convenience store asked Mr Breton where he got his drugs from, he answered 'Islanders'. The owner had a CCTV image of the 'Islanders' and when he showed Mr Breton and asked him if this was the dealer, Breton confirmed it.
The person in that image was Stou Daniels. He soon found out about the image and thought he was about to be set up by Police. So he needed to 'get rid of him'.
On the promise of drugs, Cory Breton and friend Luliana Triscaru who just happened to be with Breton at the time, were 'lured' to an apartment block in Kingston (near Logan). The two were 'jumped' by Daniels and four friends, Lelan Harrington, Waylon Ngaketo Cowan Walker, Davy Malu Junior and Trent Michael Thrupp, they were assaulted and tied up with duct tape and zip ties.
All five men went into hiding after the crime.
The toolbox was located just a few weeks later. The decomposed bodies were found together with bags of rubbish that had been used to 'weigh down' the box.
The four men pleaded not guilty to the murder. Three of the men were given life in prison, with the fourth given a sentence of 12 years as he was not involved in the actual killings but knew that Breton had been held at the unit and was assaulted.
The Toolbox Killings was described as one of Queensland's 'Most despicable' double murders.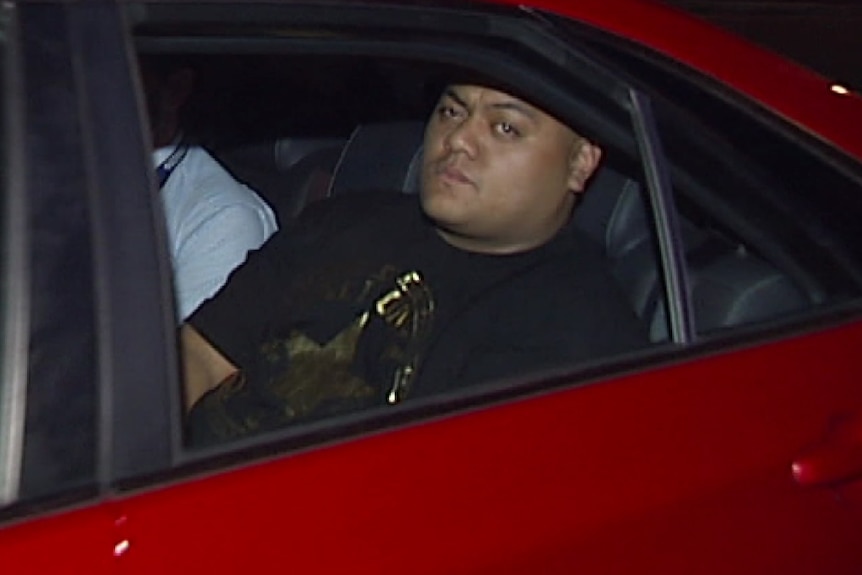 ---
6. The Lesbian Vampire Killer
Location: West End, Brisbane
Victims: Edward Baldock
Year: 1989
Perpetrator: Tracey Wigginton
On the 20th October 1989, 47-year-old father of five, Edward Baldock was heading home after drinking with his mates. A green Commodore containing four females pulled up to the intoxicated Edward and lured him into the car. In the car was 26 year old Tracey Wigginton, her partner, Lisa Ptaschinski, and two other female friends, Kim Jervis and Tracey Waugh.
They drove to a dark park along the Brisbane River. Tracey Wigginton enticed Edward out of the car by promising him sex.
But Wigginton had been planning something shocking. She wanted to kill a man in order to 'feed' off his blood. Until the murder, Wigginton had been regularly 'feeding' on animal blood, she obtained from her local butcher, and had also drunk from the wrists of her lover, Lisa Ptaschinski.
She later told Police:
"I walked around behind him, I took my knife out of my back pocket, he asked me what I was doing, I said nothing and stabbed him."
After the murder, Wigginton drank Edward's blood before heading down to the water to wash the blood off her body and knife.
Edward Baldock's naked body was found in West End's Orleigh Park the next morning. He had been stabbed 27 times and his head was nearly decapitated.
Wigginton pleaded guilty to the crime. Her sentencing took a mere 9 minutes. She was sentenced to life imprisonment with a minimum term of 13 years. She served her time at the low-security Numinbath Prison Farm. made four unsuccessful attempts at parole before being released on the 11th January 2012.
The conditions of her parole state that she must not make any contact with any of her co-offenders or the victim's family.
7. The Rockhampton Rapist (Leonard Fraser)
Location: Rockhampton, Queensland
Victims: Sylvia Benedetti (19), Beverly Leggo (36), Julie Turner (39) and Keyra Steinhardt (9)
Year: 1998 – 1999
Perpetrator: Leonard Fraser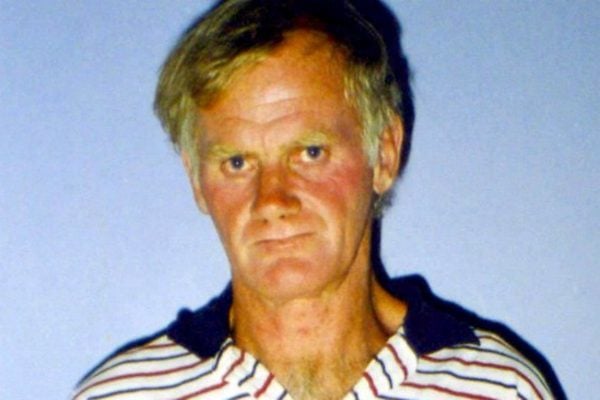 Leonard Fraser was an Australian serial killer who was convicted of rape and murder, now known as one of Australia's most notorious serial killers. He was active in the late 1990s, and his victims included a 9-year-old girl (Keyra Steinhardt) and a terminally ill cancer patient. Fraser was given the nickname "The Rockhampton Rapist" due to the location of his crimes.
During a search of his home, police found many trophies of his victims, including ponytails from three different women. These items could not be traced to any of his known victims, leading investigators to believe that there may be more victims who have not yet been identified.
In 2000, he confessed to five murders, but police later discovered that one of his victims, 14-year-old Natasha Ryan, was actually alive and living with her boyfriend in a nearby town. This revelation caused a sensation at the time, and Fraser's case remains one of the most controversial in Australian criminal history.
In all, Fraser was convicted of four murders. However, it is believed that he may have been responsible for over seven murders. He was arrested in 1999, and in 2003, sentenced to life in prison at the Wolston Correctional Centre, with three indefinite prison terms, plus 25 years. Leonard Fraser is a twisted sexual predator who inflicted unimaginable suffering on his victims. Thankfully, he is now behind bars where he belongs.
Fraser died in 2007 due to a heart attack.
8. The Murder of Allison Bayden-Clay
Location: Brookfield, Brisbane
Victim: Allison Bayden-Clay
Year: 2012
Perpetrator: Gerard Bayden-Clay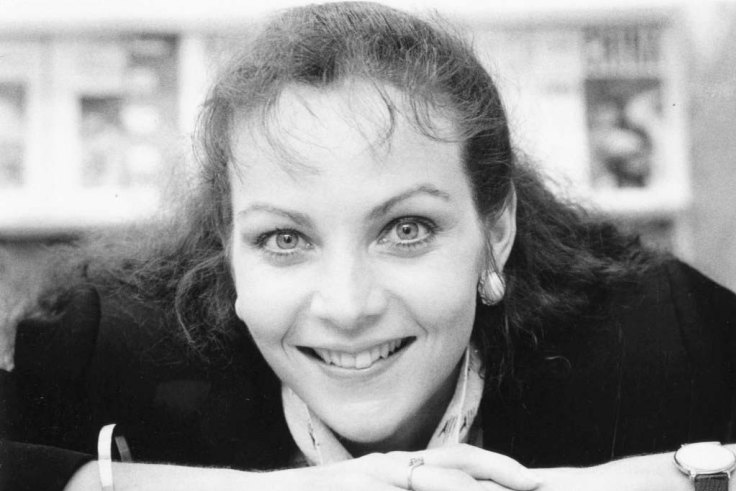 When the mother of three Allison Bayden-Clay went missing from her Brookfield home in Brisbane in June 2012, Police were instantly suspicious of the one person most likely to harm her – her spouse.
On the 20th April 2012, Gerard Bayden-Clay called the Police to report his wife missing. He reported that his wife regularly went for a walk at 5am, and she usually returned in time to serve the couple's three daughters their breakfast. Gerard told Police he assumed that she had walked that morning but had failed to return.
Police attended the couple's rented home and noticed a few things out of place. The couple's vehicle was parked 'backed in' their garage, something that the neighbours noted that they never did. Allison had also left her mobile phone at home. Allison's hair and blood were found on the inside of the back doors of the vehicle.
Investigations into Gerard Bayden-Clay found that he had been having an affair with a work colleague, and Allison had suspicions. Gerard had also taken out an $800,000 life insurance policy against Allison. The day after Allison disappeared, both Allison and Gerard's lover were to attend the same Real Estate convention.
10 days after her disappearance, Allison's body was found by a canoeist at nearby Kholo Creek, 13km from the Bayden-Clay home. Allison's body had been dumped off the nearby bridge. An autopsy on Allison's body failed to find a definitive cause of death.
Although Gerard Bayden-Clay maintained his innocence. he was charged with her murder and was found guilty. He was given a life sentence with a non-parole period of 15 years. Then horrifically, Gerard's conviction was downgraded to manslaughter as it couldn't be proven that he intentionally killed her. There was a public outcry and an appeal was immediately launched to reinstate the original sentence. The High Court then reinstated Bayden-Clay's 15-year sentence.
During the trial, it was revealed that Allison suffered from emotional abuse and coercive control. Gerard controlled the family's finances and isolated Allison from her friends and family by deleting and blocking their numbers from her mobile phone. Gerard listened to all of Allison's phone conversations through their baby monitor.
The court ruled that Gerard Bayden-Clay would not be entitled to any death benefits from her life insurance.
Today Bayden-Clay is jailed at Wolston Correctional Centre in Wacol.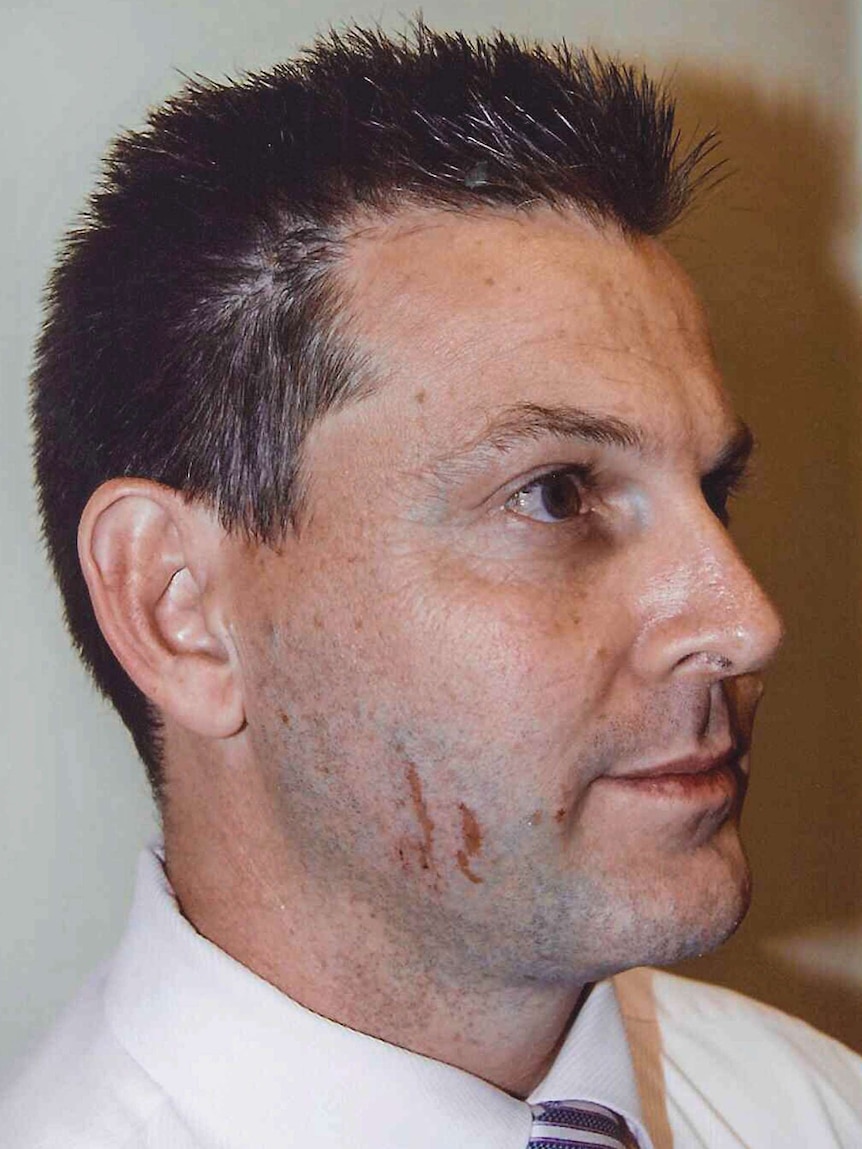 9. The Murder of Tiahleigh Palmer
Location: Logan
Victim: Tiahleigh Palmer
Year: 2015
Perpetrator: Rick Thorburn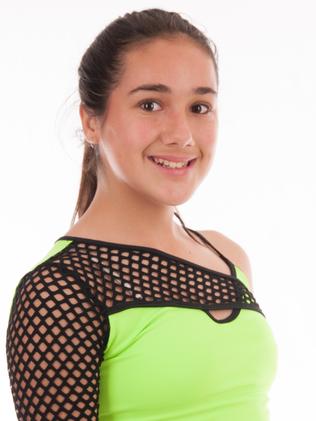 Tiahleigh Alyssa Rose Palmer was just 12 years old when she was killed and her body dumped by the person who should have protected her the most fiercely, her foster father.
Tiahleigh had been placed in foster care by her mother Cyndi Palmer due to fears that if she remained in Cyndi's care, she would suffer from the domestic violence situation she was in. Cyndi Palmer also had a drug addiction and had been homeless at times. She thought the best place for her children was foster care until she could sort out her situation.
So Tiahleigh was placed with Rick and Julene Thorburn who ran a family day care centre and took on 'High risk' foster children.
On the 29th of October 2015, Trent Thorburn, Tiahleigh's foster brother, confessed to his mother that he had had sex with 12-year-old Tiahleigh, and that she suspected she might now be pregnant. Tiahleigh had complained at her dance lessons about 'tummy troubles' and that she had a 'huge secret' that would get her kicked out of the house if her foster parents found out.
When Trent's father, Rick Thorburn found out that Tiahleigh could possibly be pregnant to his son, he knew that he had to do something to ensure that secret could never get out. Not only was Tiahleigh only 12 years old and under Rick's care, but Trent had committed a sexual offence against the minor, and pregnancy could not be hidden from the world.
The next day, Tiahleigh went missing after Rick dropped her off at Marsden State High School. The school said that Tiahleigh had not attended any classes that day. A huge manhunt to find Tiahleigh was undertaken.
Tiahleigh's remains were discovered on the banks of the Pimpama River on the 6th of November 2015. Her body was too decomposed to determine a cause of death. She was found wearing only a pair of torn underpants.
Although Rick Thorburn was instantly a suspect in Tiahleigh's disappearance, they could not prove it.
It was nearly a year until Police could make an arrest. A cousin of Trent Thorburn told police that he had admitted to having sex with Tiahleigh. Police bough in both Rick and Julene Thorburn for questioning. Rick broke down and admitted that he had killed Tiahleigh and was sentenced to 20 years in prison.
Trent Thorburn was charged with four years prison for incest, perjury and perverting the course of justice. Julene and Joshua Thorburn were charged with lying to Police and hiding information about Tiahleigh's death and served three months in prison.
In 2021, a Coronial Inquest into Tiahleigh's murder was held. It was only then that Rick admitted that he suffocated Tiahleigh, and possibly sexually assaulted her – although he didn't quite remember the details. He did so to protect his son from going to jail.
On the night of Tiahleigh's murder, Rick and Tiahleigh were home alone. Rick said that the two had gotten into an argument in the front yard and Tiahleigh threatened to run away from home. Rick grabbed her around the neck and dragged her back into the house. It was late and Tiahleigh was swearing and fighting him, so he squeezed her tighter. When he got to the house, he let her go and she fell to the ground and didn't respond.
That night, with Tiahleigh dead in her bedroom, Rick called a family meeting and said that the 'Issue had been dealt with, and 'What you are told, you can't repeat'. He swore his family to secrecy.
Even more horrifically, Rick and Julene Thorburn should never have been foster parents in the first place, with Rick having previous sexual offences and a 'predilection for young girls'. Rick had been previously sentenced to five years in prison for the rape of a young girl at a family daycare centre five years before Tiahleigh went missing. The inquest also made the suggestion that Rick Thorburn himself may have been raping Tiahleigh.
Rick Thorburn has shown no remorse for his actions. He will be eligible for parole in 2038.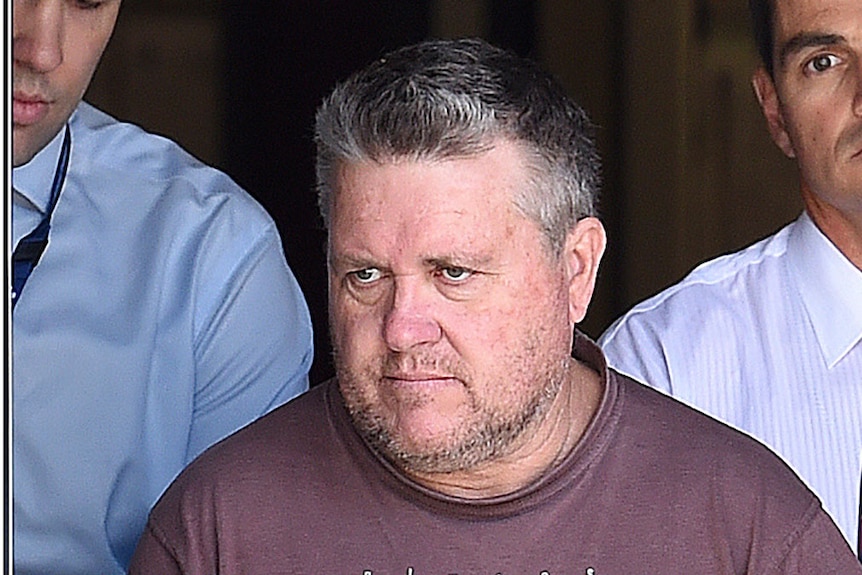 10. The Teneriffe Murder-Suicide
Location: Teneriffe, Brisbane
Victim: Mayang Prasetyo
Year: 2014
Perpetrator: Marcus Volke
On 3 October 2014, Marcus Volke, 27, shocked the world when he committed a horrific murder-suicide in Tennerfiffe, Brisbane. His victim was his Indonesian live-in partner, Mayang Prasetyo, 27, who he brutally killed and then dismembered, cooking her body parts in a stockpot. The gruesome details of the crime made headlines around the world. The incident quickly became known as one of Australia's most notorious murders.
At the time of the crime, Volke was working as a chef and had met Mayang, a transgender woman, in an adult club in Melbourne, while he was still working in male escort clubs. The two arranged a marriage-of-convenience soon after meeting and moved to Queensland. Their relationship was already a volatile one, they often argued and fought, and this became worse over time.
On the night of the murder, witnesses reported hearing an argument coming from the couple's apartment. Neighbours heard Mayang screaming at Volke and calling him, "Stupid," at 2 AM.
After that, there was only silence. Police arrived on the scene 36 hours later, when the building managers complained of the foul smell coming from the Tenneriffe unit. When Police entered, they saw blood and found Mayang's body dismembered and cooked in a stockpot.
Senior Constable Bryan Reid and Constable Liam McWhinney were present at the crime scene.
"It was a bad smell, it was something I hadn't smelled before — I can't really describe it," Reid said.
When the officers entered the room, Volke said he needed to leash the dog. But he locked them out and ran. The officers chased Volke but gave in. Soon after, Volke's body was found in a nearby bin where he took his own life.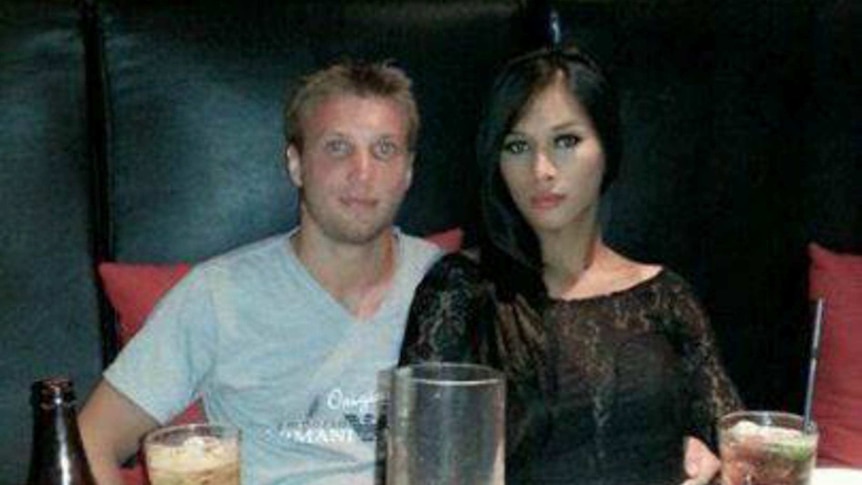 Sources: