There are no gold or silver plain wedding rings here – just 10 unique wedding rings for men that are outside the box!
In the past, poor men had no choice when it came to wedding rings.  Wedding ringsfor men were all gold or silver, plain and boring.  But now – that has certainly changed and there is a huge (and super cool) array of styles, unique metals and inlays that are just beautiful and timeless.
We go through 10 of the most unique wedding rings for men we could find – and most are under $300!
More Reading:
We have gathered 25 of the most unique and dashing wedding bands for men. Here they are:
It's bold looking, very masculine men's wedding ring handmade in brushed gun-metal grey. Unique in style!

Made from tungsten, this beautiful men's wedding band has a bevelled edge and is inlaid with simulation meteorite. For a love that is 'Out of this world'.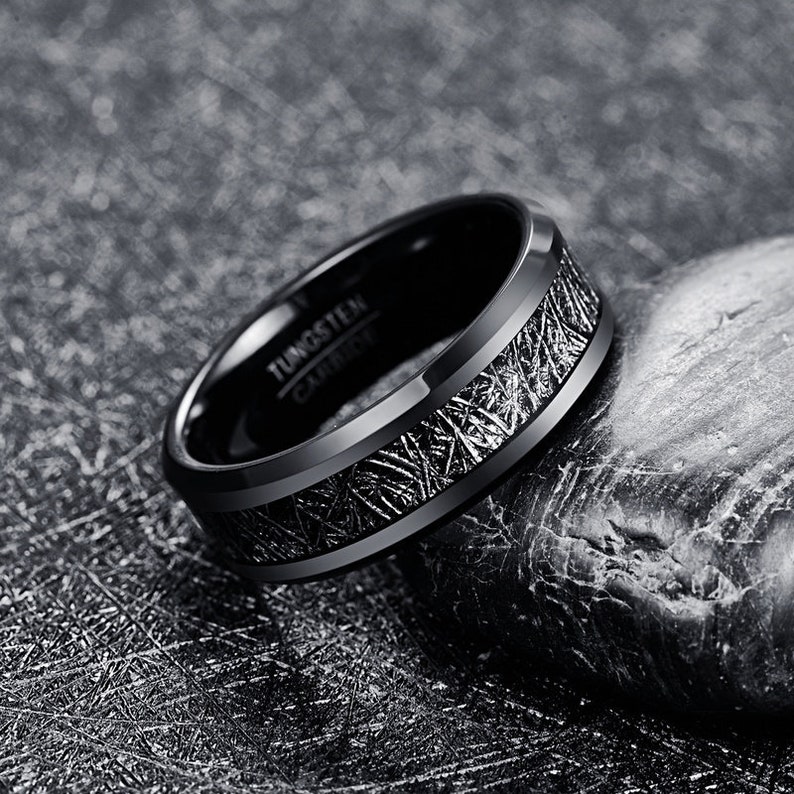 This handmade men's wedding band is made from silver that has been oxidized to give it this rustic finish. It has a very minimalist feel about it and the ring will continue to weather with time and wear. Made from 100% recycled sterling silver – it is eco friendly too! All rings are made to order.

Get a wedding band that matches his eyes! This ring is made from green opal, tungsten and koa wood. Tungsten is extremely durable and strong – so it will last as long as your wedding vows! The stockist will even do custom engraving on the inside.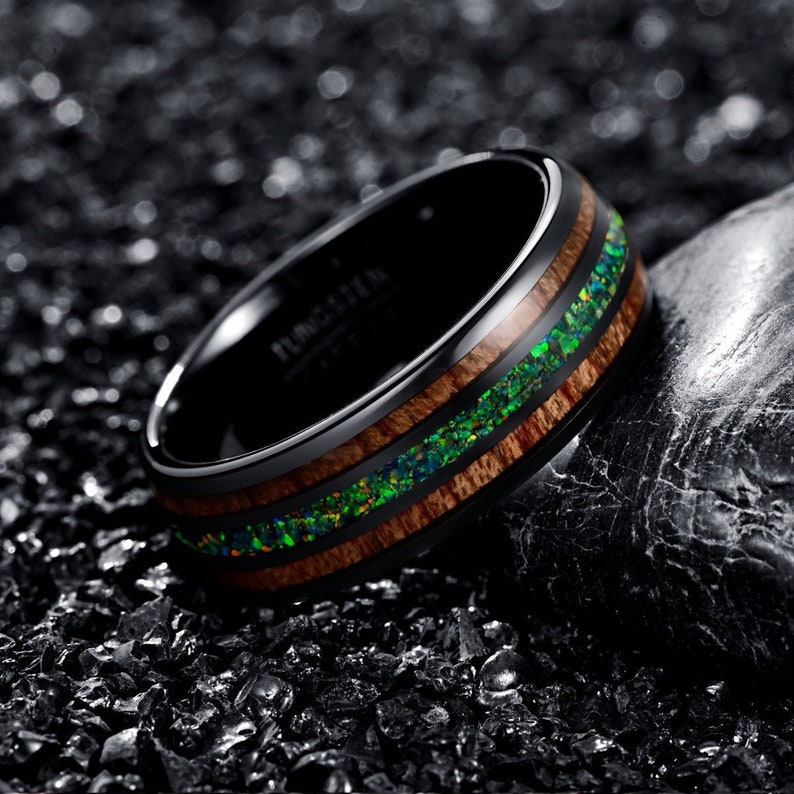 This gorgeous ring made from tungsten features a brushed silver exterior and an inlaw of blue fire opal (to match his eyes) with flashes a kaleidoscope of blue and green.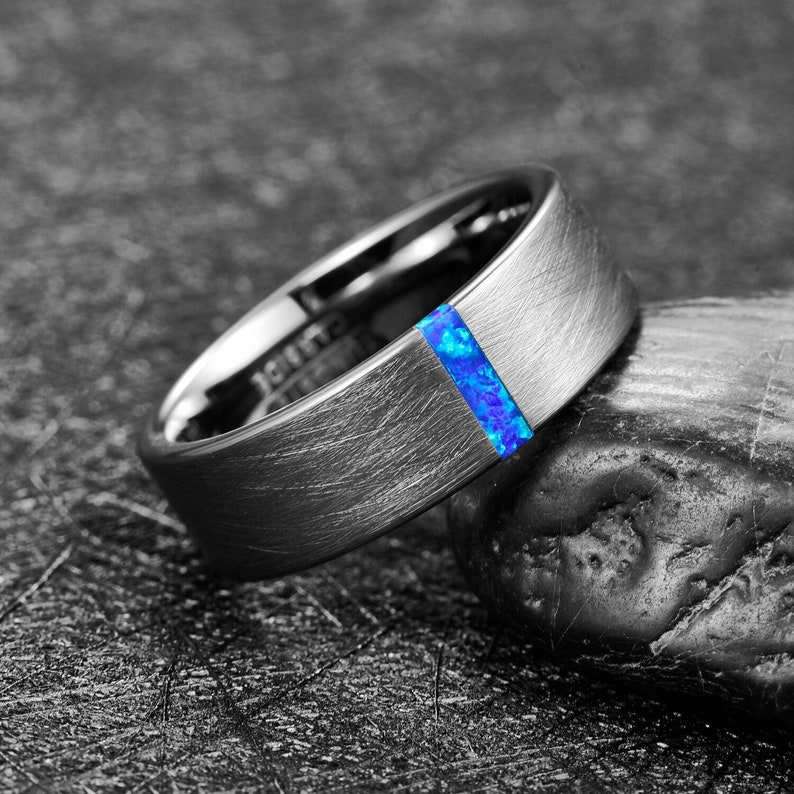 This supremely unique Deer Antler and Copper Men's Wedding Ring is made from Australian Sambar Deer Antler and is inlaid with a single copper band. Deer Antler is very strong and durable and is the perfect material for wedding rings.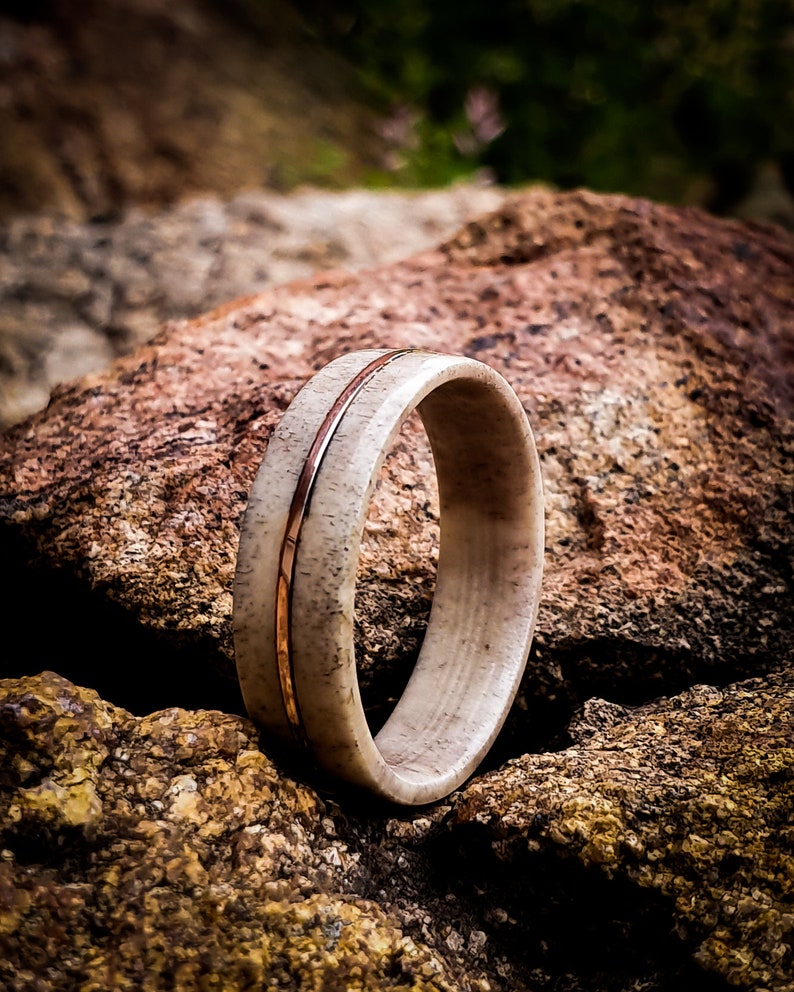 A Steampunk or Victorian Style Vintage Look ring made from Tungsten and features machinery gears – the perfect ring for the old fashioned gentleman!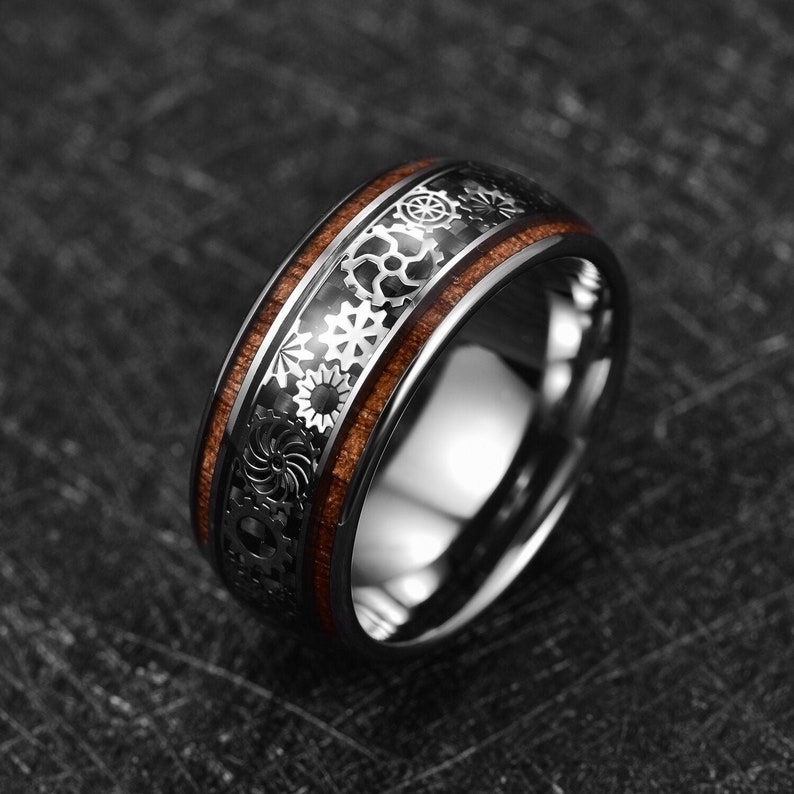 Tantalum is a combination of platinum, silver, stainless steel, titanium and tungsten. This ring is made to order and is available in two widths, 4mm and 7mm.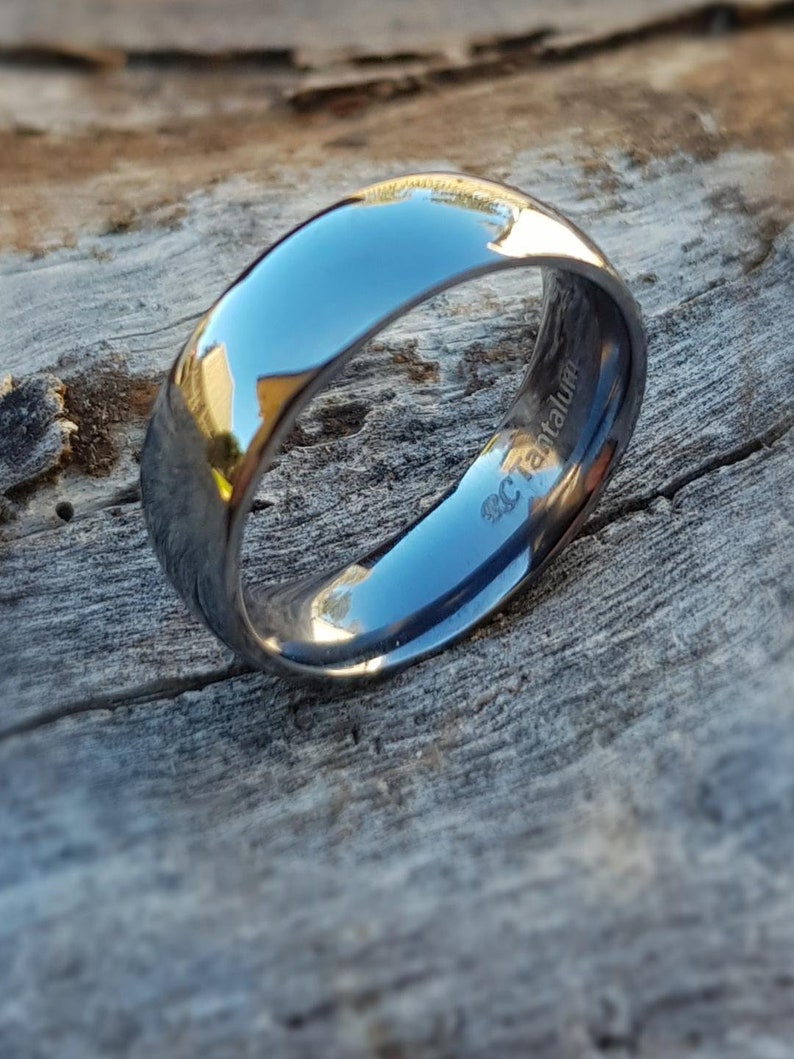 What? A concrete wedding ring? If you thought that when you read this – you are not alone! The inner layer of this ring is made from aged incense hardwood which has been stabilised for strength. The wood is sanded and polished to enhance the grain. The concrete has bevelled edges and is made to be tough and last.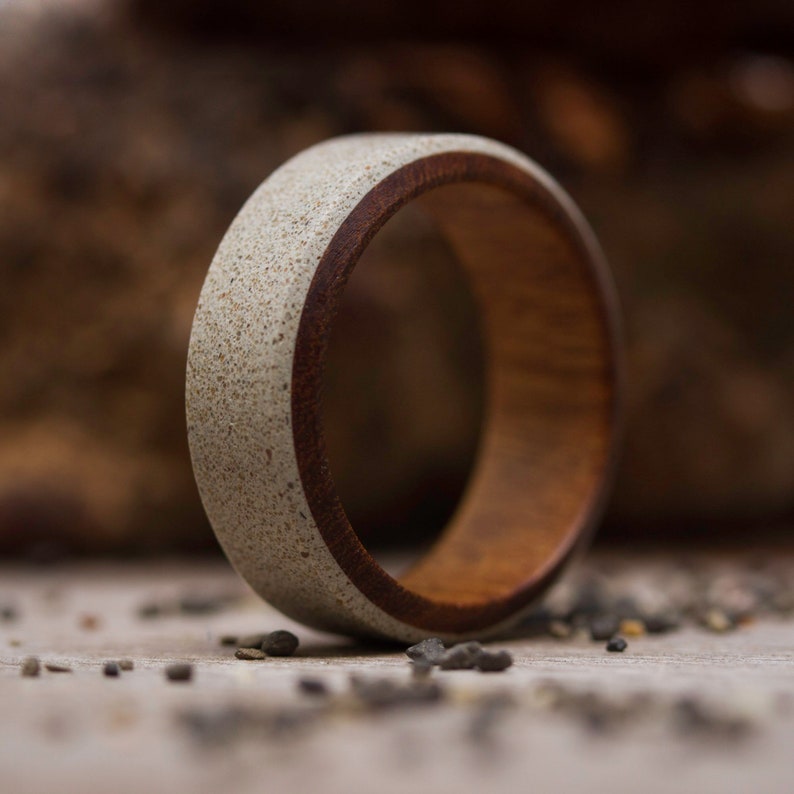 Made from an authentic whiskey barrel made from oak, this gorgeous Pine Tree Men's wedding band is both beautiful and affordable!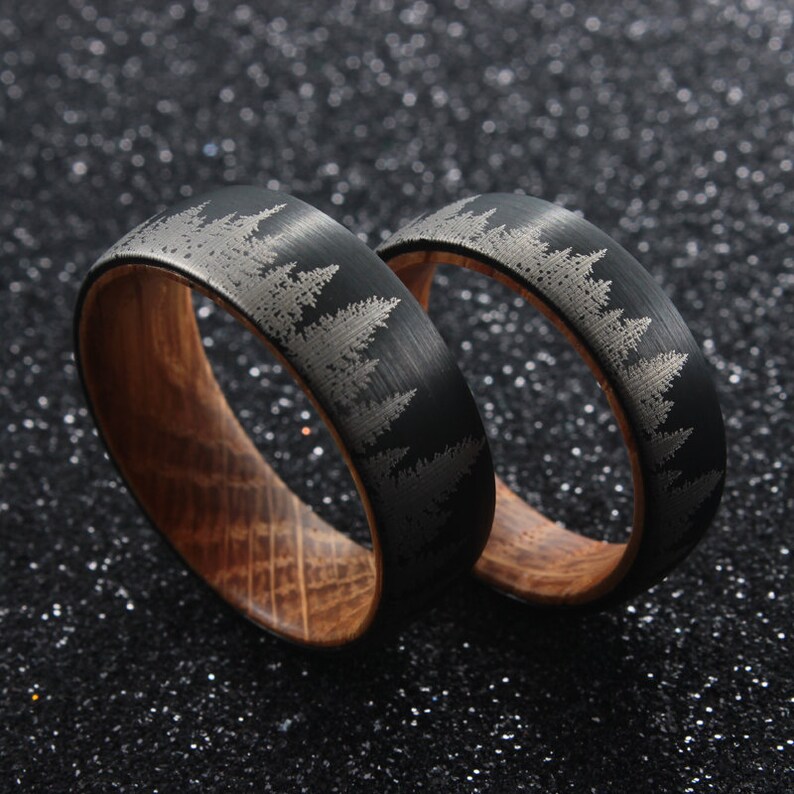 All these beautiful men's wedding rings are well deserved by your soon-to-be-husband. You just both have to choose well!