A new baby isn't exactly cheap, but the good news is you don't have to look into selling a kidney or taking out a second mortgage.
How much does a baby cost all depends on whether you feel you need to welcome your precious baby into the world Victoria Beckham style, or if you are okay with all your baby gear not necessarily being brand new and shiny. We show you how to shop cheap for a new baby – what is worth spending your money on – and where to get the best bargains to keep the cost of the baby low!
These costs don't take into account the birth or medical insurance – just the day to day costs.
It's Easy to Get Carried Away Before Baby Arrives
Your first pregnancy is, understandably, a super exciting time for planning baby showers, buying baby things and decorating the nursery. It may seem a great idea to paint, decorate, buy lots of furniture and all the toys and accessories the baby stores seem to suggest are necessary, but take a moment to think about what you're going to need first. Ask around friends or family members who have babies or older children to think back and get some hints on what they bought or borrowed and which items worked for them.
There are lots of ways to save money and still have everything you need for your new baby's arrival and homecoming!
How Much Does a Baby Cost?
According to the Australian Institute of Family Studies, a new baby can cost anywhere between $3000 and $13,000 in the first year. But don't baulk at the top end $13,000 cost – we think you can do it for a whole lot cheaper than that. We show you how!
More Reading Related To How Much Does a Baby Cost?:
Our Top Tips for Keeping the Cost Down
Before we even start going through all the costs of a new baby – let's show you how to find out what you REALLY need.
Ask friends who have had babies recently what they used and what they didn't
How much baby stuff can you borrow instead of buying?
Do you really need 'brand new everything'? Your new baby won't care!
Look at buying consumable items such as nappies and wipes in bulk when they are on sale.
Ask for the items you really need at your baby shower.
Leave the fancy gadget items like cot rockers and baby swings until your baby is born – you may not need them.
More Reading Related To How Much Does a Baby Cost?:
How much Should You Have in Savings Before Baby Arrives?
Well as much as you possibly can! If you are in a relationship, try and save one wage during your pregnancy and see if you can save the rest. If you are on your own, try putting away a few dollars every payday – because every single bit will help. We have a free Budget Spreadsheet if you want to start a budget for savings and don't know where to start.
Although there is no 'rule of thumb' when it comes to how much savings you should have, if you can have about $3000 – $4000 saved – this should conservatively get you through unexpected baby-related costs that might come up.
If you aren't a great saver – here is a little tip. Download the Raiz App. It connects to your bank accounts and will round up any transaction you make to the nearest dollar and will put that money away for you. You can also specify for the app to 'bank' a certain amount each day or week. I currently have mine set on $15 per day – and it adds up so fast and I don't even notice the money has been taken out! It's the perfect way to save up for a new baby!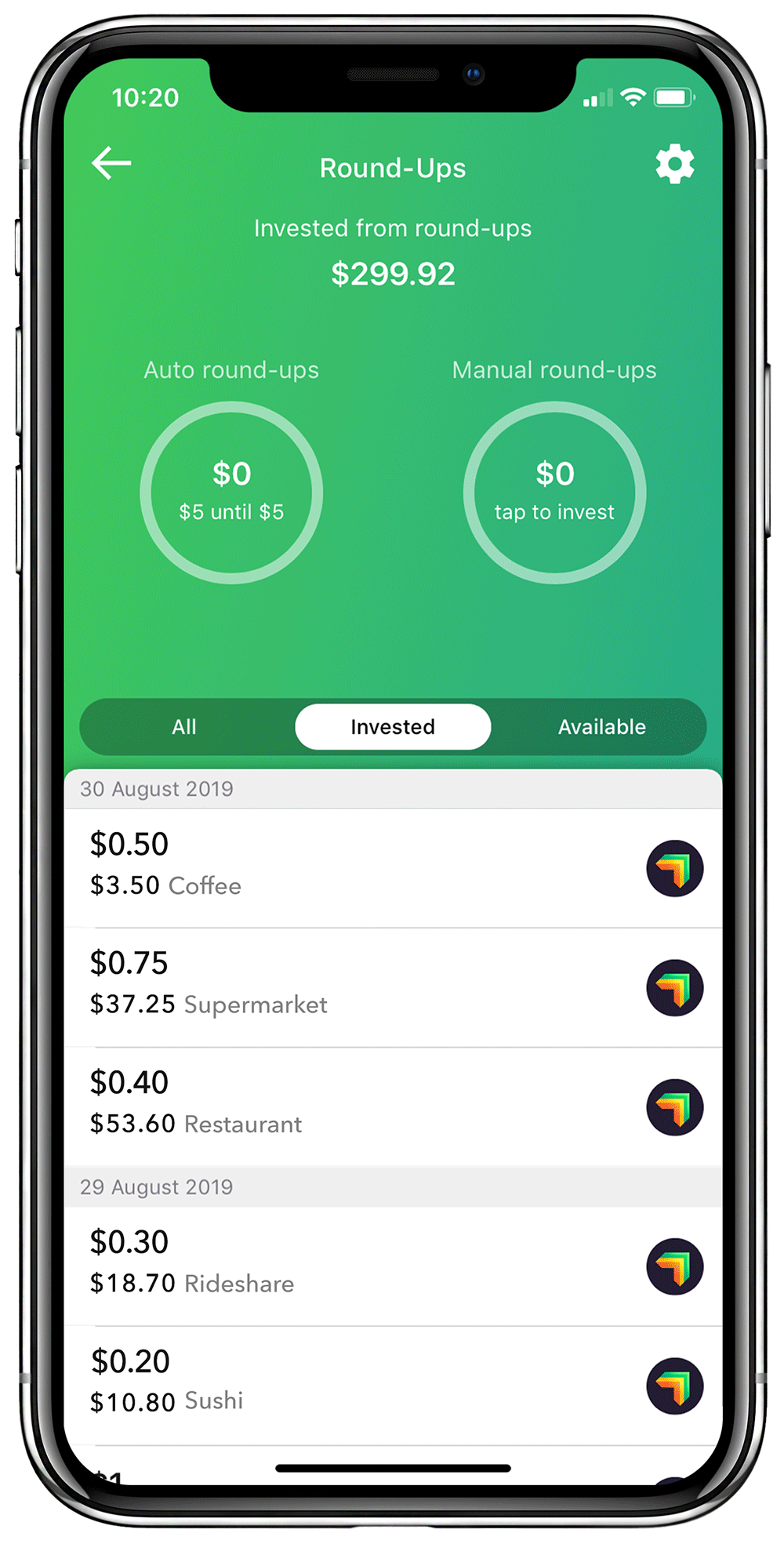 Saving Costs In The Nursery
Babies don't give a crap where you bought their cot, how well set up their change table is or whether or not you bothered to fold their onesies into the newly sanded and painted chest of drawers. You don't need to go to extremes in painting; keep your walls as they are, make them neutral and add easy to remove stickers or pictures. You don't want to have to do it all again in a couple of years when they're way too big for all that baby stuff.
When you purchase a cot, try to get one that converts to a first toddler bed, they come on sale for around $150. If someone offers you a bargain or a gift of one, for sure take it, just check the structure out and make sure it complies with the Australian Safety Standards.
Do buy a new mattress for your child, it's very important that they don't sleep on one that has had a wee, poo or vomit on in it the past and is now a bacteria fest. An innerspring mattress that fits those convertible cots is around $90 and a $20 mattress protector will see it last well into toddler time! It's recommended for babies to 'room in' with parents for at least the first six months of their life.
Whether you choose a bassinette, cot or safe co-sleeping, it's well worth considering this before you spend big bucks decking out a room that may not be used very much in the first year!
Minimum Nursery Costs:
Other Nursery Costs (Non-Essential):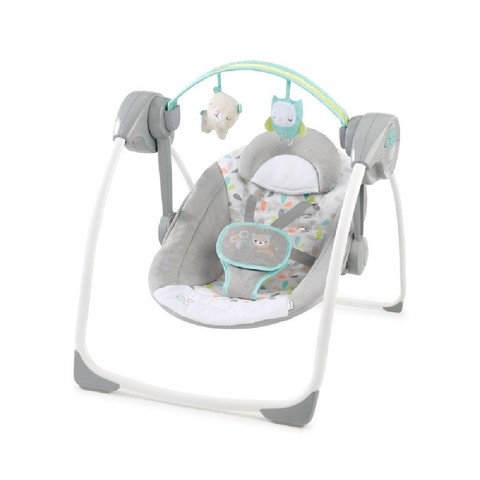 More Reading: 38 Amazing Baby Nursery Rooms to Make You Clucky
This "Essentials Cot by Tasman Eco Palermo" is only $199 from Baby Bunting.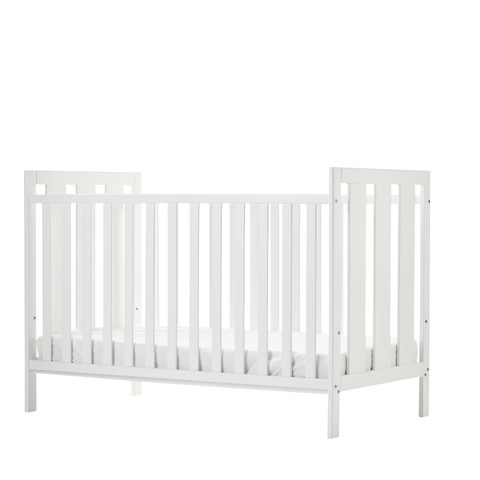 Costs of Baby Clothing
Accept all offers of hand-me-downs or loans. Tiny newborns wear winter or summer versions of onesies pretty much all the time and grow out of them to the next size super fast. Most of the clothes given to you will probably seem new and if any terry-cloth clothes are a bit hard, just pop them in the dryer after a wash to soften them up again. Good as new.
Of course, you'll want to buy new clothes for your bub, what mum doesn't? Hit the sales whenever you can for heavily reduced items, look for easy access clothes and remember to buy for the season your baby is born in. Ruffles, bows, dresses and denim overalls are seriously unsuitable for a sensitive squishy and sleep-deprived mum. Keep it simple and comfortable for bub and less expensive for you. K-mart or Big W have onesies for about $5 each and leggings, soft shorts or shirts for $3 – $4 each. A pretty wrap for your little one is a good baby shower gift idea that you can ask for. You really don't have to drop a bomb on your bank account.
Remember if you buy neutral colours for your first baby, you can use them again if you decide to go back for more. Plus new baby's are usually all bundled up – so you don't even see the colours they are wearing.
All the Mum's here at Stay at Home Mum love the Bonds Wondersuits. They are easy to use, cheap and practical and come in loads of different colours and styles.
Minimum Baby Clothing Costs:
More Reading: Best Online Stores for Baby Clothing
Save Money on Food for Baby
When thinking about how much does a baby cost – take into account that breastfeeding is free, if you can do it (if you can't – that's okay too!). It's also very convenient. If you have any troubles, consider these two points and get as much advice as you can to help you to continue. If you can't breastfeed, don't beat yourself up, all that matters is that your baby is fed, not how.
Finding the 'right' formula and bottle can be tricky as there are quite a few different ones on offer and it's pretty daunting to stand in front of a wall of cans and teats trying to choose for the first time. Go with a basic one that suits a newborn, if your baby hasn't any specific medical requirements, baby formula should only cost $25 – $30 a can depending on the brand you choose. Pick a bottle and teat combo that is close to breastfeeding one.
If you are bottle feeding expect to go through at least one can of baby formula per week.
Minimum Bottle-Feeding Costs:
Other Non-Necessity Feeding Costs:
Hint: Shop at chemists for your baby formula and bottles – they are usually much cheaper than baby stores!
Food for You and Your Family
Stock your freezer with enough pre-cooked meals to last you a couple of weeks. You'll most likely be too tired to cook and it's so easy to pick up the phone and order a take-out. Before you know it you're on a first-name basis with the restaurant, ordering 'the usual' and blowing out your budget each week.
We highly recommend doing 'Once a Month Cooking' before your baby arrives. It just makes it easier to ensure you get a hot meal that is nutritious, especially if you are breastfeeding!
More Reading: 10 Ways to Meal Prep Like a Boss
Saving on the Cost of Nappies
Huggies have a newborn nappy with an indicator line (this smarty pants line changes from brown to green when the nappy is wet or soiled) and is quite a blessing in the middle of the night when you would rather chop your arms off than disturb your baby unless he or she really needs that nappy changed! You can buy these in bulk and they'll cost around 32c per nappy. Doesn't sound like much, but go through 10 nappies a day and that soon adds up!
Once they're a bit bigger, switch to a good quality supermarket brand like Coles Comfy Bots or Aldi Mamia. Both brands of nappies have excellent absorbency, are soft and cost around 24c per nappy. They may have generic pictures on them unlike the Huggies which always have Winnie the Pooh or Mickey Mouse, but at the end of the day, nappies catch wee and poo. Who cares about the pictures?
If you are eco-conscious, look at Environmentally Friendly Disposable Nappies. They are actually better for the environment than modern cloth nappies!
More Reading: Where to Buy Cheap Nappies Online in Australia
Cost of House Bills
We always have bills to pay. Now that you're home all day the electricity usage will increase. Watching TV while feeding, burping and settling non-stop for a few weeks is a given, there's also the extra washing, lighting, heating or cooling, it all adds up. Try to save by setting your air-con to 26 degrees and use your energy-efficient appliances like the slow cooker instead of the stove.
If you have a while to go before baby is born, try paying a little extra on all of your regular bills to cover the time you will be having off work. You can set up weekly or fortnightly payments with your bank app.
More Reading:
Doctor's Bills
Hopefully, you won't need to visit the Doctor more than the routine newbie checks and vaccination schedule, which are all covered by Medicare. We also now have the after-hours doctor (completely bulk-billed by Medicare from 4pm until 8am, which is usually when kids get sick!). It's a non-emergency service that can save you a bundle when you're worried about rashes, fevers and the like.
You could also ask your GP about bulk-billing, it never hurts to ask, they can only say yes or no! Make use of your local child health clinic, babies less than four weeks old can see the midwife and the registered child health nurses are always happy to help (there's usually a lactation consultant among them) and have baby cuddles. They'll cuddle you too if you need it! Oh, and it's free.
More Reading: 10 Things Your Doctor Wants You To Know About Your Baby's First Week
A Baby Car Seat is Something You Can't Scrimp On
Expect to pay $400 – $700 for a good quality car seat. This is a must-have item for a baby going in a car at any time.
Car seats can cost so much, it's a good idea to research the ones you might be interested in then stalk them and when the one you want comes on sale – pounce on it! You can save money over time by buying a seat that will last from birth to eight years. It costs a bit more initially but saves you having to upgrade at around three to four years.
If you do choose to buy second hand or accept a gift of a free seat, please be sure that the seat has no damage and hasn't been in a car accident (even if it looks ok, if it's been in an accident, toss it) and that it still complies to current Australian Safety Standards.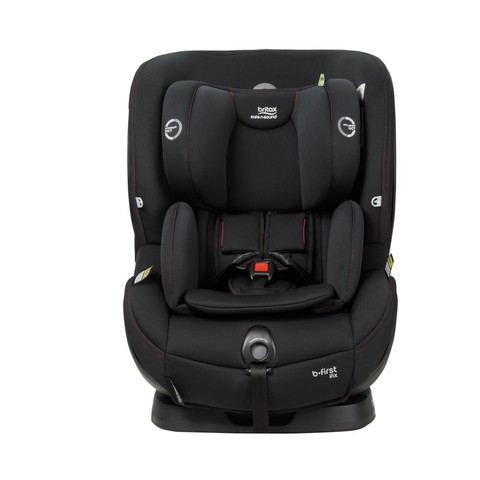 More Reading:
Choosing a Pram or Carrier
Whichever suits you, make sure you have test runs in the store or with a friend's. These can be expensive items and you need one that really suits you and your baby. It's worth waiting until your baby is born if you aren't absolutely sure of which carrier you want as it's near impossible to get a feel for them when large and in charge pregnant. A sleepy wrap will be perfect for newbie (a little secret, they come with sleepy dust, babies love them) and free your hands up without sending you broke.
You can pick up prams and carriers second hand, which is a great way to buy them if they're in good condition, especially if you want both!
Read More: Choosing the Right Pram
So considering a baby's daily life agenda consists of very simple, basic needs to survive and thrive "" a full tum, a clean bum, cuddles, love, warmth and sleep perhaps that's a good indicator of what we really need when we buy for them!

How much does a baby cost? Not much at first – but that starts to add up once they get a bit older!
How Much Does a Baby Cost?