10 Wonderful Wedding Gifts to Give
Most couples these days have a wishing well, but if the Bride and Groom break with this modern tradition – here are some suggestions for a wonderful wedding gifts to give that are both thoughtful and useful!
Personalised Bathrobes
Monogramed Bathrobes are a lovely personal gift that the lucky couple can snuggle into on a chilly morning. You have have 'Mr and Mrs' on the back!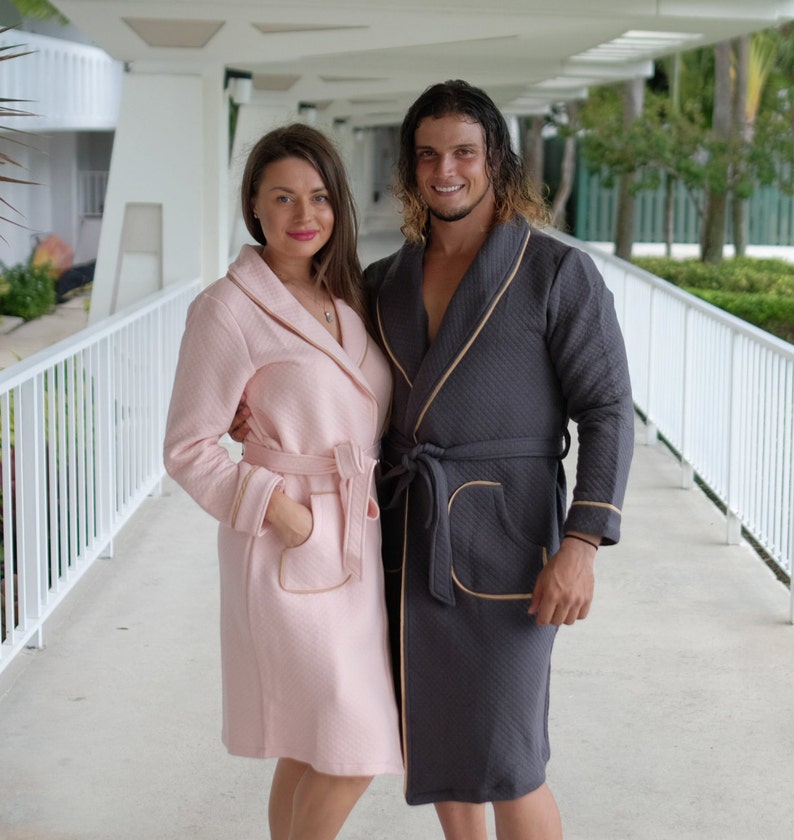 First Dance Lyrics on Canvas
Hang the lyrics to the couple's wedding dance on canvas to hang over their bed.  A constant reminder of their special day!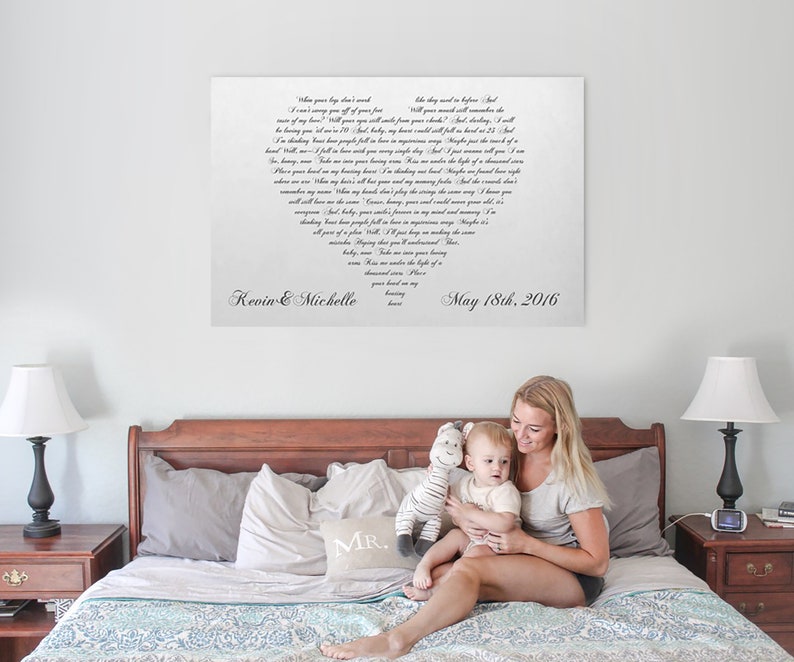 Stockist: Canvas Vows (Ships from the United States)
A Bar Cart
A small but important piece of furniture that the couple will have forever.  A bar cart has that old-school glam but still looks fabulous in the most modern of homes.   It looks so classy for a place to hold your plonk!
The Skylar Bar Cart from Pottery Barn
Blend Your Own Rum Experience
Bundaberg Rum is located in Bundaberg (d'er) in Queensland.  They offer a 'Blend Your Own Rum' experience where you will learn the art of blending.  Then each person gets to craft your very own unique blend of rum, and leave with two x 700ml personalised bottles.  It is a fantastic experience perfect as a gift for newlyweds!
Find out more at Bundaberg Rum
Jump Out of a Plane
Instead of a gift, why not buy the couple an EXPERIENCE!
Club Membership
If your couple are frequent members to a centre, museum, club or gym. A nice gesture would be to renew their membership. It is the gift that keeps on giving!
1000 Thread Count Sheet Set
A traditional but most appreciated wedding gift is good sheets.  And nothing is as wonderful to sleep in as 1000 thread count sheets… Like sleeping at a fancy hotel every night of the week!  Good sheets will last for years and years!
Wine, Wine and More Wine
Obviously this is dependent on where the couple either reside or are lucky enough to be honeymooning. A surprise trip to a winery would be a nice way to cap off all the wedding festivities. Another idea would be to shout the couple a subscription to a 'wine of the month' club. Or if you're on a budget, buy a bottle that will age well, like their marriage, and should be stored for drinking on their 10th wedding anniversary.
If in doubt… Cold Hard Cash
This may not have the personal touch that the above gifts have, however it will be most appreciated by the lucky couple. A little tip – if you are giving a monetary gift make sure you give enough to at least cover the cost of your, and your partner's, meal and drinks at the reception.
What is your favourite wedding gift to give?