While people look forward to marriage, they also look forward to the honeymoon.
It's an excellent time to avoid the stresses of everyday life and to enjoy some time together.
However, where should you go to enjoy your honeymoon?

You may want to consider going to an island to enjoy your honeymoon and get some alone time.
Island Vacations
Island vacations, such as Hawaii or the Bahamas, allow you to enjoy some wonderful weather and time with your significant other. You may want to consider one of the Hawaiian islands as a honeymoon location. The most popular islands to go on vacation are Hawaii (the "Big Island"), Oahu and Maui.
Each of these islands provides wonderful tourist spots, plenty of activities, beautiful beaches and delicious food. You can experience Hawaii during your honeymoon without worrying about other people. You and your loved one can explore the island and focus on enjoying the experience.
I recommend going to the beach multiple times. Since each island has multiple beaches, spend some time going to each one and seeing what they have to offer. Try some of the local cuisine and go to some hole-in-the-wall restaurants. You may be surprised by what you find.
Villas Over Hotels
While Hawaii provides hotels that you can stay at, you may want to consider staying at a villa. Villas are homes that you can rent out for your honeymoon.
This provides you a larger space to enjoy yourself and a place that feels more like a home. Hotels, while convenient, don't provide much space and have more issues with cleanliness. This makes sense when you consider the sheer number of people that stay in a hotel bed throughout the year.
With a villa, you're more secluded, have less people around you and you have plenty of space to relax. Look into different villas on the island you want to visit to find one in your price range.
You can easily find luxury villas in Maui that will give you and your significant other the open space and alone time that you want. If you like the sound of a villa, look into them to find the right one for you.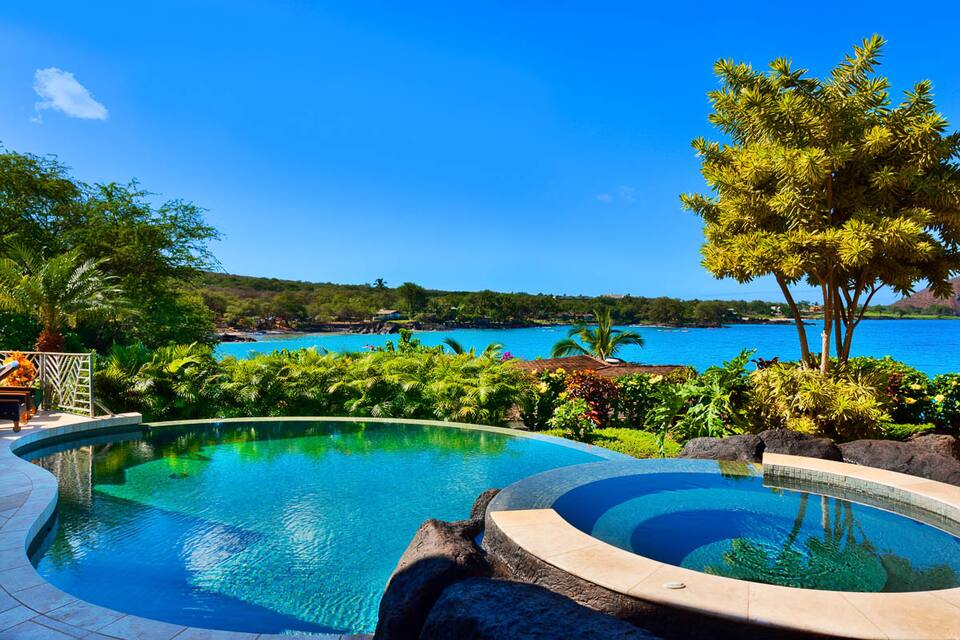 Transferring Money
You may have to note and consider money transfers as you're in the area. While you do have your credit card and other cards, you need a way to handle money in case of an emergency.
If you don't have your laptop with you, then you may struggle to find a place to transfer your money. However, if you have your phone, you can still transfer money on your phone. This works great for people on the island who don't want to dig out their laptop or even bring it along with them. It makes the money transfer process easier for you.
Plan Ahead of Time
Make sure to plan your trip ahead of time. Depending on the time of year, plane tickets to Hawaii become expensive. To get less expensive tickets, make sure to buy your tickets ahead of time. This will save you money so that you can have more cash available to you during the trip and afterwards.
This includes creating a plan for when you get to Hawaii. If you just lounge around all day, you'll miss many experiences and memories to cherish with your loved one. Figure out what places you want to visit, where you want to eat and the different beaches you want to go to. This will keep your trip fun and exciting.
As you plan ahead of time, you avoid any unnecessary problems, expenses and missing out on activities. Figure out what you and your significant other want to do. Spend some time planning it out and enjoy your trip.
As you try to find your dream honeymoon, you can't do much better than an island getaway. Enjoy the wonderful weather, go to the beaches and get some well deserved time and fun with your loved one.