Something old, something new, something borrowed and something blue!
Every bride needs each of things to follow with wedding tradition, check out our favourite something blue touches at add to your wedding get up!
Something Blue – based on the traditional rhyme stands for purity, love and fidelity. These I Do Shoe Stickers are a unique idea for the something blue for bride to be! A modern day take on a time honoured wedding tradition. Best of all they are under $10!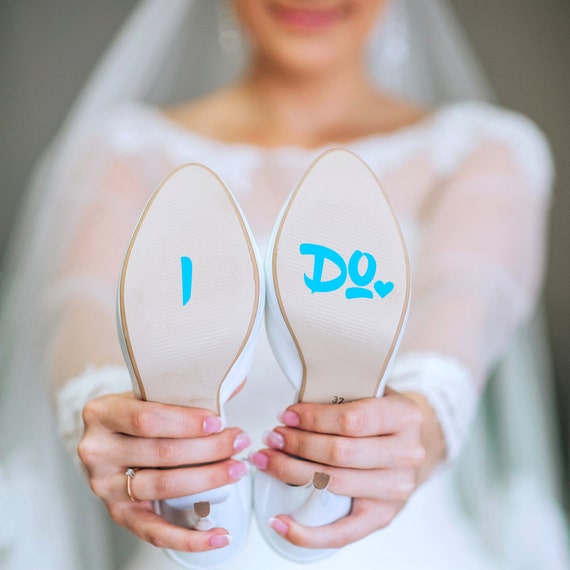 I love this gorgeous pair of matching of shoe clips, ready to dress your wedding shoes up to sheer perfection!.These are handmade and designed by me exclusive to My Etsy Store, Lulu Splendor. Finished here with Montana Blue crystal, but I can make the in many colours, or other finishes please choose from the dropdown.
Plus this is a great way to dress up a plainer pair of shoes to make them wedding day ready!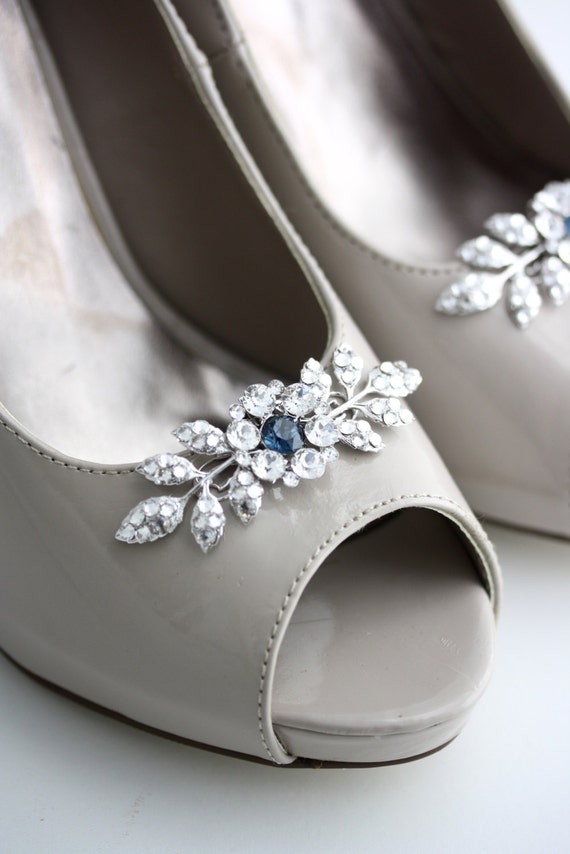 What a perfect gift this blue and white horseshoe will make, a gift of luck and lovely keepsake for that special bride. The horseshoe may be worn over the brides arm or tie it around her bouquet as a beautiful wedding day accessory. Presented in a white organza bag.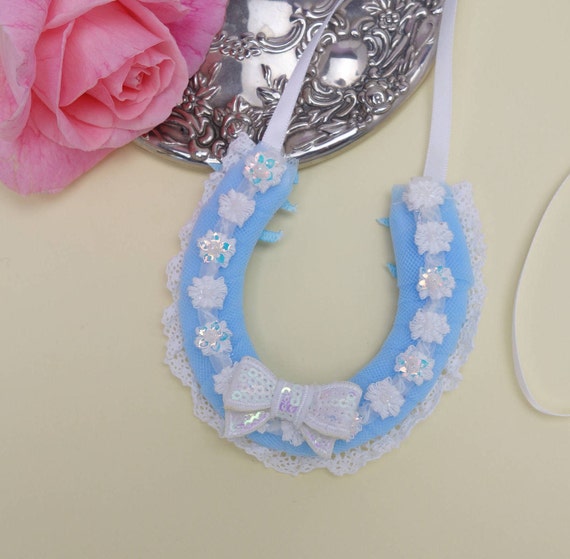 Something Blue for the bride to carry on her wedding day. This gorgeous white lace edged handkerchief will make a perfect accessory for the bride. It will make a beautiful bridal shower gift.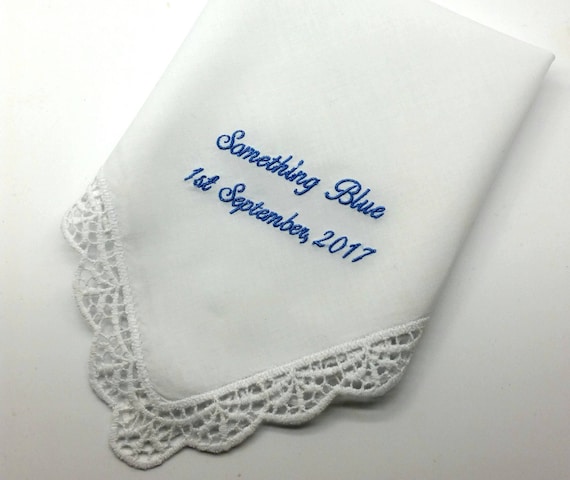 This gorgeous personalised plated and sterling sterling wedding bridal pin for brides is a lovely gift to give on her wedding day, something she will treasure forever! Each little charm represents part of the traditional poem, something old (genuine old sixpence), something new (new bride), something borrowed (a key), something blue (blue crystal heart).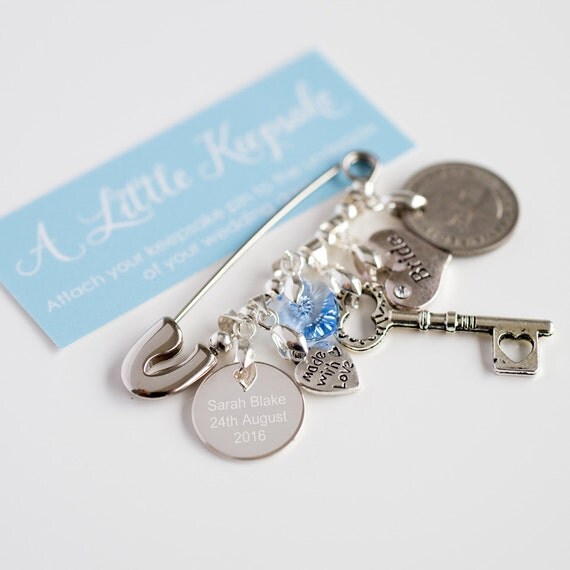 Delicate lace anklet is perfect 'something blue' accessory for bride. It is weightless and comfort in use. It is made with elegant and simple original pattern in blue color with glass beads. This ankle bracelet can be a great gift not only for bride-to-be, but for woman or girl as a summer accessory.
Available from LacedMood – $40.59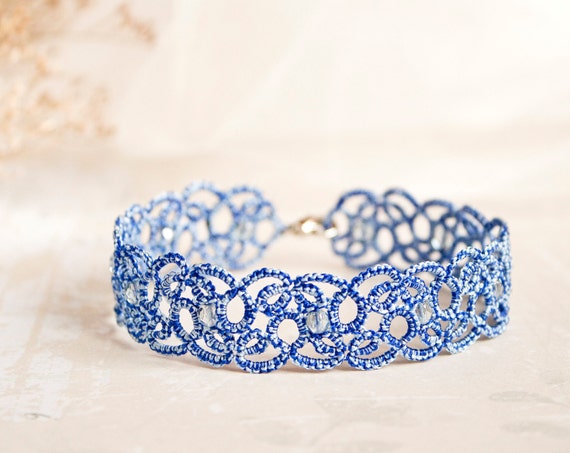 This lovely compact is made from nickel-plated metal and features two mirrors inside. It opens with a little push button and snaps closed. The top is embellished with epoxy clay decorated with a silver-plated filigree stamping and many Swarovski crystal chatons each placed by hand in a beautiful pattern. The center has a beautiful Script letter to add a special personal touch.
Available from CrystalFiligree – $46.48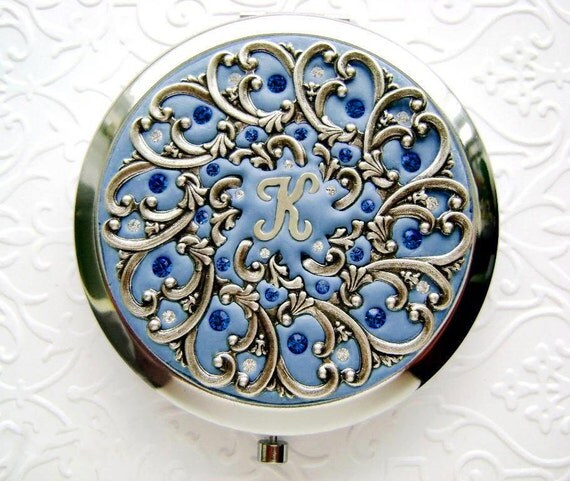 Blue Back Drop Necklace
No – not a necklace – but a back drop. As you walk up the aisle, wow your guests with this gorgeous crystal back drop. Available in silver, rose gold and 14K Gold finish. So simple and elegant!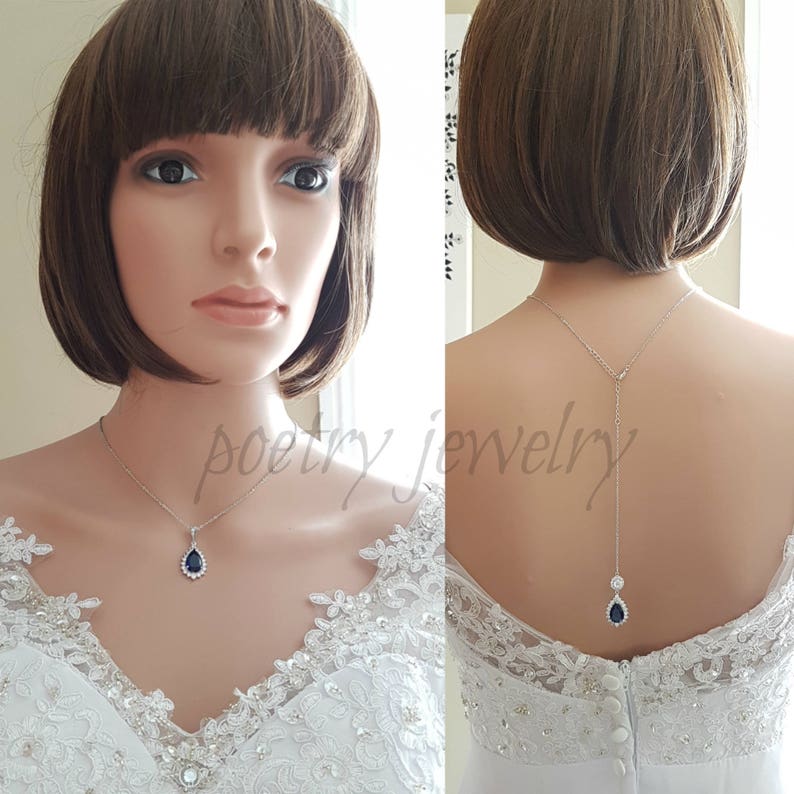 A beautiful dusty blue chrysanthemum flower is accompanied with an off white/ivory daisy mum flower. Comb is in an antiqued bronze finish and measures approx. 53x57mm (at widest point). Flower measures approximately 3/4 inch wide.
Available from Marolsha – $24.22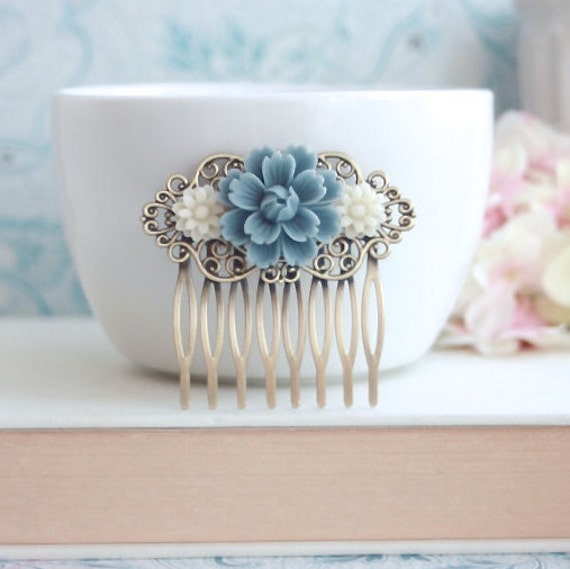 This delicate Lace Garter Set is is soft, sweet and sensationally beautiful. Amelia's very light ivory lace is 1.75″ at it's widest point, 7.5 to 9.5″ long, (depending on your thigh size) sewn to a stretchy Ivory 5/8″ lace. It is adorned with Light Ivory, Navy Blue or Light Blue pearls. The toss garter has three pearls on 1/2″ lace, sewn to the same lacy, stretchy band.
Available from RechercheBridal – $62.84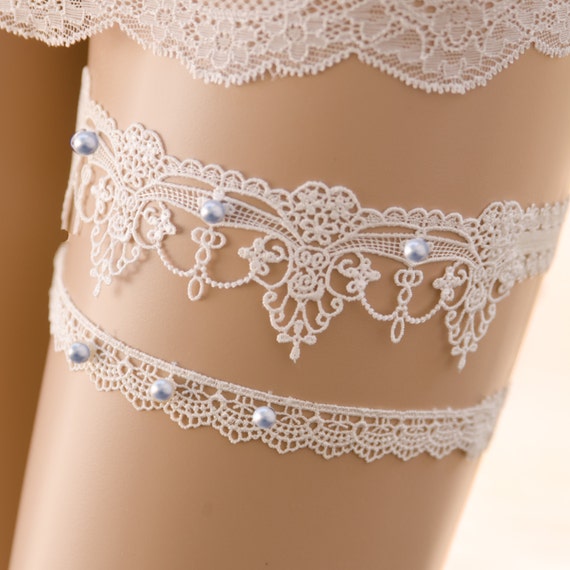 Something old, something new, something borrowed, SOMETHING BLUE! This age old tradition brings good luck to the .new married couple. Create a new heirloom as your "something blue" with this lovely customized charm.
Available from SissyPretties – $45.17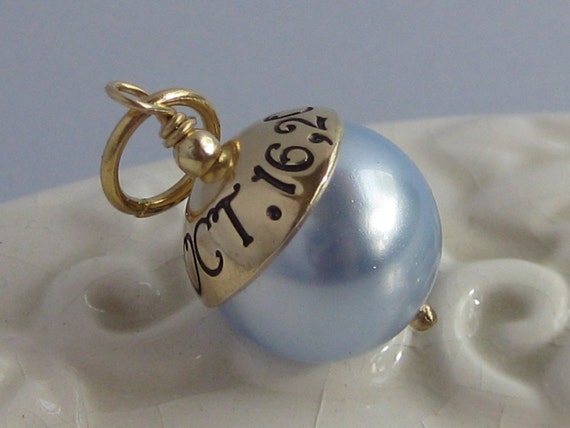 Have your loved ones that are no longer with us be apart of your special day with their photo beautiful framed and attached to your bouquet, memory tree or around your wrist.
Available from AussieWeddingGarters – $15.00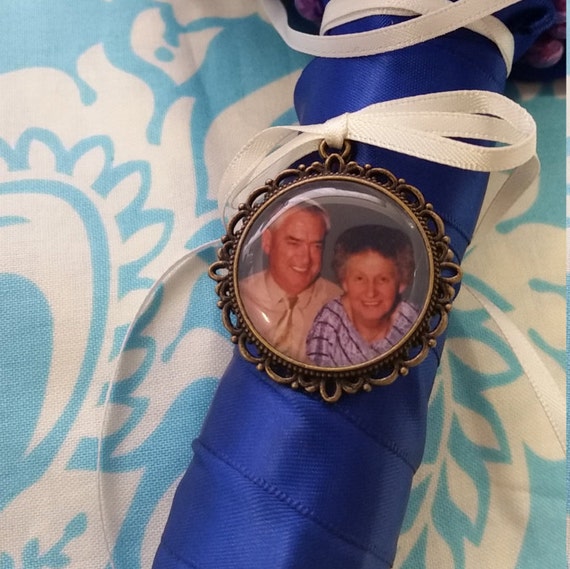 This cornflower blue capelet was hand knit using a soft yarn and has a crochet detailing at the top. It ties in the front and drapes over the shoulders lightly. This would make a perfect something blue, the final touch to a bridesmaids dress, or just a nice light colored outfit that needs that extra hint of color and femininity.
Available from HeartsRunFree – $52.36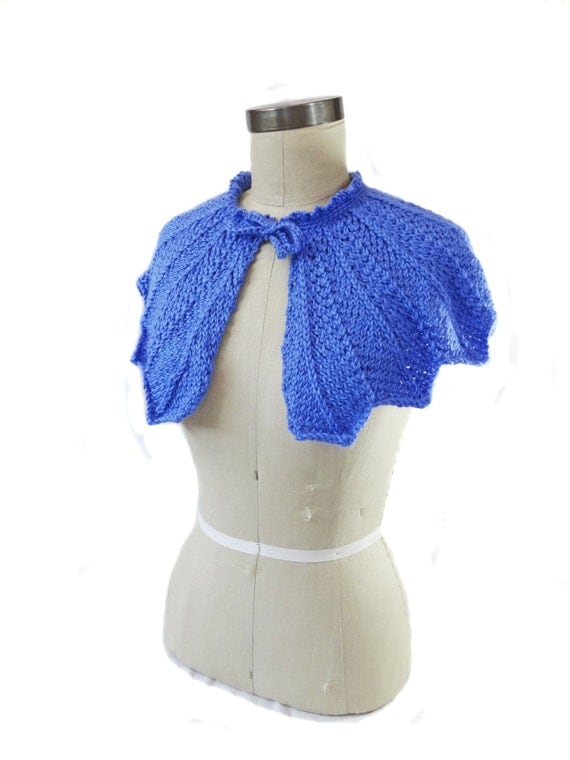 Chic Shoes for the Sophisticated Bride!!! BIG VARIETY OF SIZES!!! Heel: 2 1/2" inches. Shoes run true to size. ROYAL BLUE shoes, enhanced with Crystals!!! For the Modern Bride
Available from NewBrideCo – $180.68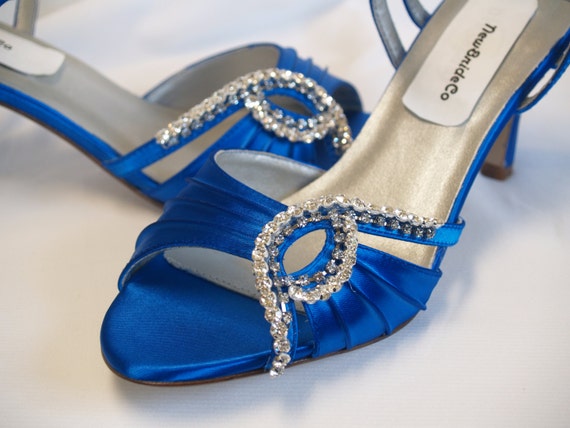 This gorgeous wedding garter set includes a keepsake garter and matching toss garter. Main keepsake wedding garter has a beautiful pearl and clear crystal rhinestone piece which measures about 6.25″ long x 2.5″ wide. The matching toss garter has a chiffon petal flower accented with pearls and sparkly rhinestones. Both garters are handmade with pretty 1 1/2″ light ivory/off white stretch lace and come in a gift box!
Available from PrettyCountryBridal – $27.48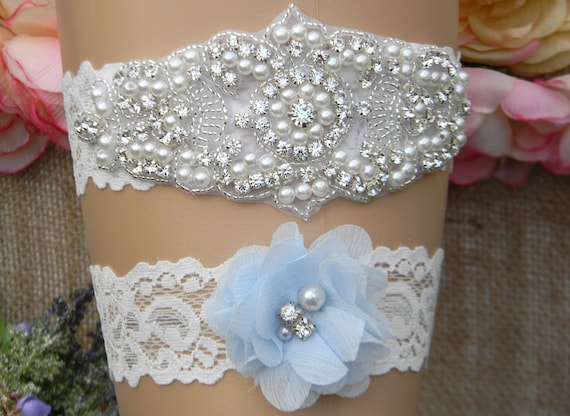 Your something blue necklace will arrive packaged and ready for gift giving in a colored, bow-tie necklace box. And, unlike many Etsy shops, we don't charge you extra for gift packaging!
Available from KyKysBridalBoutique – $77.25