Let's ring in the new year with a festive style!
We've been hustlin' and buzzing everywhere just to prepare for the holiday season most especially the New Year's Eve. Have you had any thoughts on how you can have a blast on your NYE party?
Well, it's not yet too late because we've gathered some awesome ideas for your New Year's Eve party that your family and guests will enjoy and remember!
Themes
1. Glitter and Snow NYE Party
Another winter theme perfect for an NYE party. Bring out the glitz and sparkle your guests with lots of glitter!
2. Sparkly Snow Flakes
Even if it's not snowing wherever you are on earth, bring in the winter-feels into your home! This sparkly snowflakes themed party is perfect for any kind of occasion, especially on New Year's Eve.
3. Movie Theatre/Cinema/Hollywood
Lights, camera, ACTION! Feeling like a Hollywood star? Why don't you host a red carpet worthy party! This movie theatre/cinema themed is perfect for the celebration and you and your guests can dress up for the glam or enjoy binge-watching feel good movies the entire day until the clock strikes 12.
4. Disco
What is more fun than a disco themed party? Transform your place with great lighting, music and retro decorations and tell your guests to be in their outrageous disco costumes! For sure, you can make your disco themed NYE party a total blast!
5. Las Vegas NYE Party
Host a casino New Year's Eve party with elegance and glam or you can go as casual with a Las Vegas themed NYE party. You seriously can't go wrong with this!
Make your New Year's Eve party glow wildly the entire night with a black light/neon themed party! Don't forget to blast your speakers with everyone's fave jam that you can sing and dance along!
If you want to enjoy extravagance on a budget for a night, why not host a mysterious masquerade themed New Year's Eve party? Wow your guests with this sophisticated theme and encourage them to be in their best outfit plus with their beautifully crafted masks on.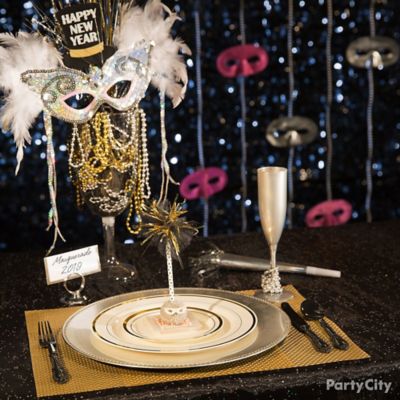 Any party can never go wrong with silver and gold combo. Why? Because this theme is classic! Make your NYE party even more celebratory and fun with a silver and gold theme!
Ahh who doesn't love food…and booze! Before the clock strikes 12, why not make your guests enjoy lots of homemade pica-picas and your selection of wines, beer and everything in between. Make sure that you don't forget the kids too! but no alcohol for the youngsters.
Take your bar cart to the next level and enjoy bar cart themed NYE party! Stock your bar carts with the very basics from whiskey, gin, wine and guests who have "their drink" can make one themselves. And don't forget the snacks too!
Decorations
An NYE party is not complete with some festive and stylish decorations! Of course, we want to share with you the most budget-friendly new year's eve decorative ideas. From banners to garlands, cutouts, for table settings and more…we saved you some ideas below! Click on the links for viewing!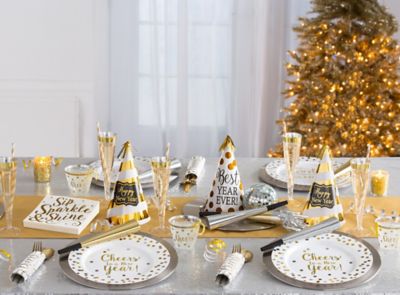 Food & Drinks
Make an effortless menu for the family and guests with our huge list of food and drinks that everyone will feast on for a great company and night on New Year's Eve. Check them out below!
Check our dips and starters recipe here
Lots of side dishes ideas here!
Find and save food ideas from our variety of recipes here!
All of our desserts are great to serve this NYE!
Drink up with our yummy drinks good for adults and kids!
Games & Ice Breakers
And to top everything for a total blast in welcoming the new year is to make sure that family and guests are entertained with fun ice breakers and games!
1. For Adults
2. For kids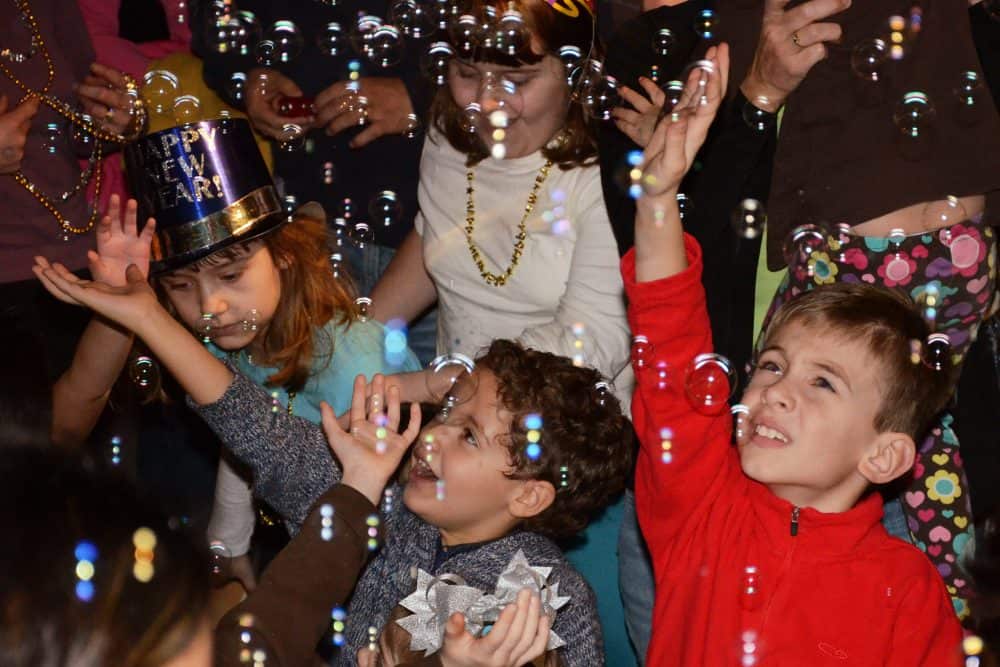 Hope these New Year's Eve party ideas will inspire you to host an intimate but grand gathering of family and friends to welcome the new year.
Are you ready to count down to midnight in style?