Banoffee Pie Pavlova
Thanks to Woolworths!
This Banoffee Pie Pavlova is a masterpiece!
The irresistible combination of caramel and banana is truly EPIC when it is stacked on top of a Pavlova Base! This recipe takes about two minutes to put together and it is sooooo delicious!
Hint: refrigerate your tin of caramel first – otherwise the bananas can slide right off!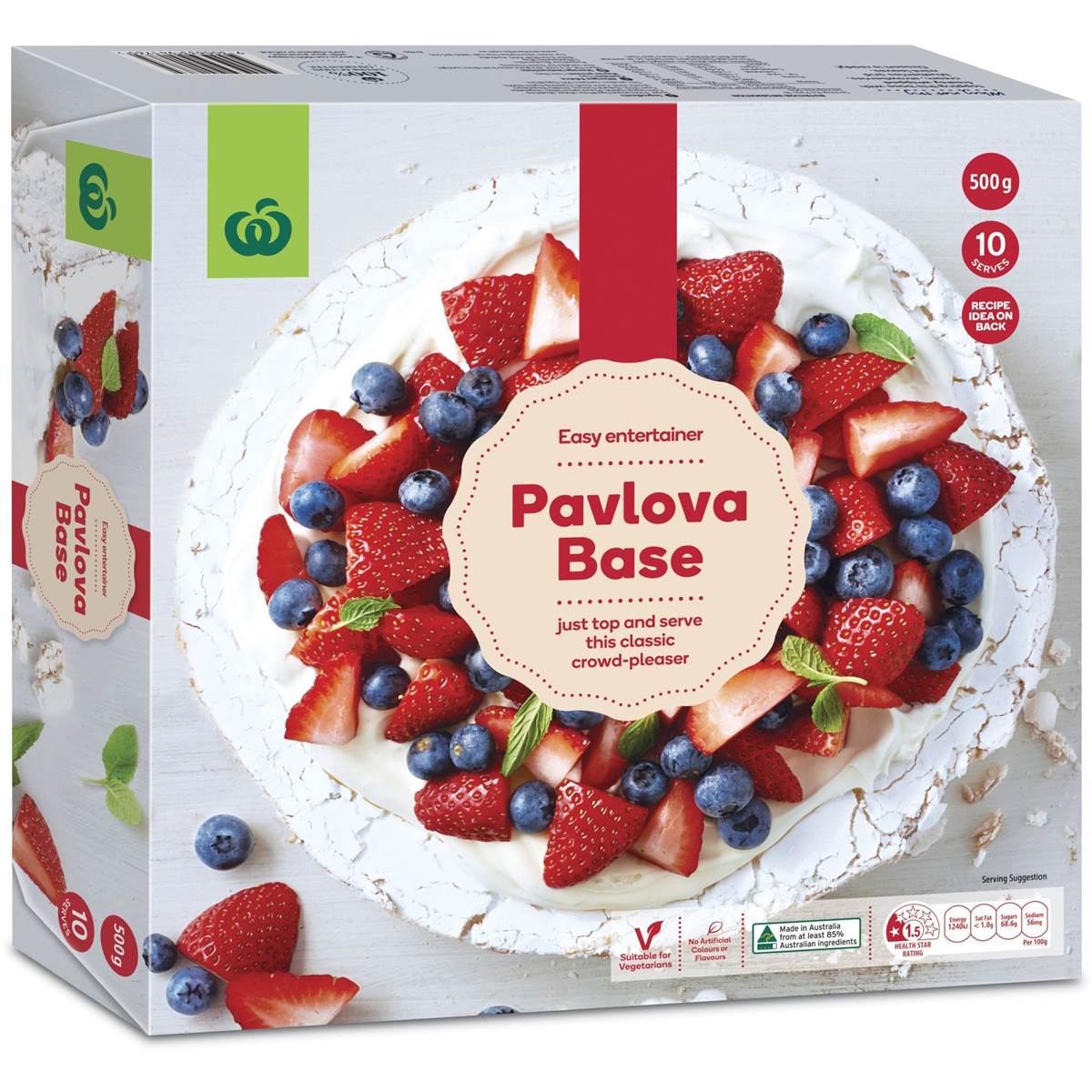 Step 1: Pour out the tin of Nestle Caramel Top N Fill and beat it with a whisk until smooth!
Step 2: Spread the Caramel onto the top of the 500 gram Pavlova Base.
Step 3: Chop up the two bananas and layer the slices on top of the caramel.
Step 4: Drizzle the top of the bananas with Caramel Sauce.
Step 5: Top with a crushed Flake Chocolate Bar.
Step 6: Enjoy!
More Pavlova recipes to check out!
Enjoy!
Please Note Nutritional information is provided as a guide only and may not be accurate.
NUTRITION INFORMATION
Qty per
44g serve
Qty per
100g
Energy
478kJ
1079kJ
Protein
0.94g
2.13g
Fat,total
1.85g
4.18g
-saturated
0.34g
0.77g
Carbohydrate
25g
55g
-sugars
23g
52g
Dietary Fibre
0.19g
0.42g
Sodium
153mg
345mg
Ingredients
1 x 30 gram

Chocolate Flake Bar

2 large

Bananas

1

Woolworths Pavlova Base (500 Grams)

1

Tin Of Nestle Caramel Top N' Fill (380 Grams)

4 tbsp

Hersheys Caramel Syrup
Method
Method:
Empty the Nestle Caramel Top'N'Fill into a small bowl and whisk it well until it is smooth.  Set aside.
Take the 500 gram Woolworths Pavlova Base out of the box and place it on the serving platter.
Spread the entire bowl of caramel onto the top of the pavlova.
Cut the banana into slices and line the top of the pavlova.
Sprinkle the Hersheys Caramel Syrup over the banana pieces.
Crush the Flake and sprinkle on top.
Serve immediately.