by Yotam Ottonenghi and Ixta Belfrage
I can never walk past an Ottolenghi cookbook. Never! London based chef, Yotam Ottolenghi has a fabulous string of delis in London along with NOPI and ROVI restaurants, this man has serious street cred, and I bet you my bottom dollar almost any cookbook author would be weak at the knees at the thought of an introduction to their book by this master of food and flavour. Ottolenghi Flavour is the third instalment of his best selling and multi-award-winning series Plenty.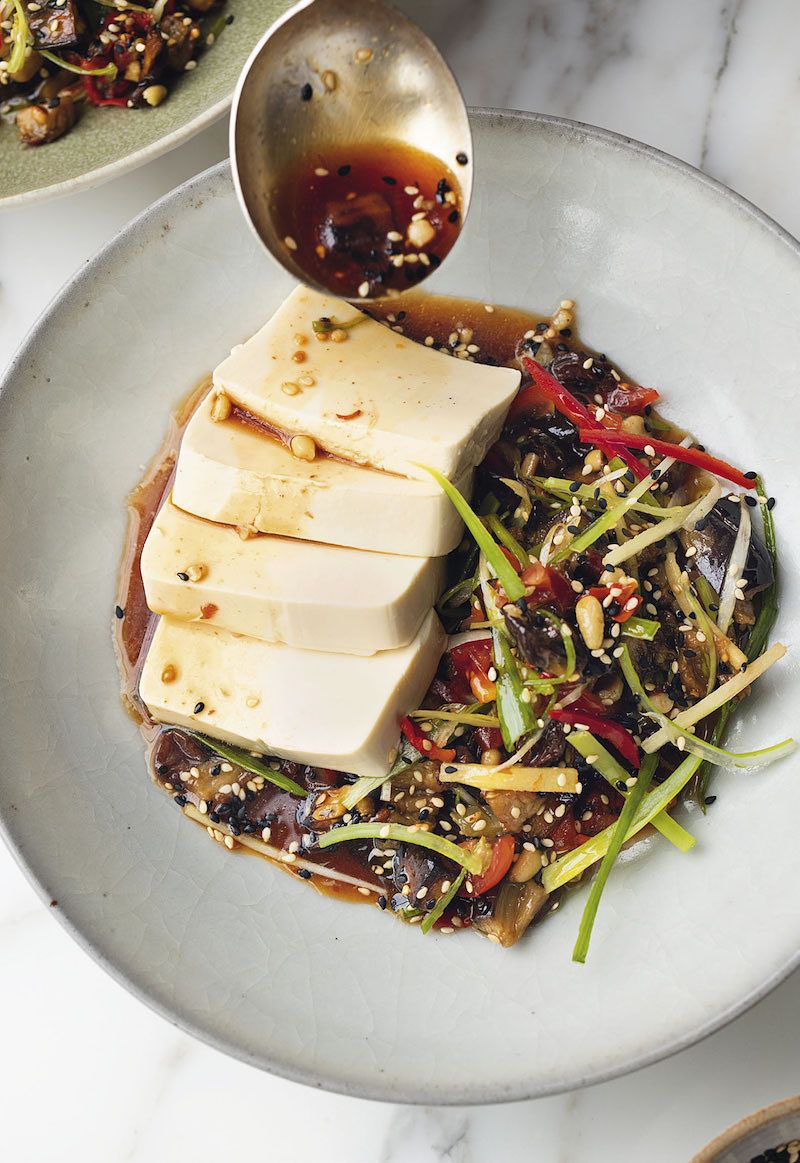 Ixta Belfrage has travelled the world and began her culinary career at Ottolenghi's NOPI for four years before moving to his test kitchen and contributing to his columns in The Guardian and The New York Times. Flavour is her first book and what a way to start out your publishing life! She even lived here in Aus for three years. Ottolenghi says 'she teaches me something new every single day, and for this, I am utterly grateful.' A sentiment I'm sure I would plaster all over my social media and the web! All in all, it sounds like an accolade she truly deserves and we should certainly keep a close eye on her travels and tales.
This book celebrates vegetables and flavour and delves into the best way to capture the flavour, heart and soul of a vegetable. 'I have never been shy about my love of vegetables,' Yotam says. 'I have been singing the praises of cauliflower, tomatoes, lemons, and my old friend the mighty aubergine for over a decade. Still, in the spirit of openness, I must confess to a small niggling doubt that creeps in now and then: how many more ways are there to roast cauliflower, to slice a tomato, to squeeze a lemon or fry an aubergine? How many more secrets are there to be discovered in a handful of lentils or a bowl of polenta? The answer, I am delighted to report, is many.'
The book is broken down into three sections;
Process cooking methods to elevate vegetables to great heights
Pairing identifies four basic pairings that are fundamental to great flavour
Produce offers impactful vegetables that do the work for you
Before we get to these sections they write about FLAVOUS'S 20 essential ingredients, the ingredients that pop up with so many of their dishes, but they also let us know we don't have to run out and buy them all, we can make do with what we have.
Then we move onto processes, which they say is important if you want to ramp up the flavour in vegetables; charring, browning, infusing, ageing.
Next, we move into pairing. 'Flavour, as we'll see, can be dialled up by the pairing within a dish. It's not so much what you do to an ingredient (process) or the ingredient itself (produce) but the combination of various ingredient 'pairings': sweetness, fat, acidity, and chilli heat.'
Lastly, and after so many fantastic looking food images we come to the produce itself. From mushrooms, nuts and seeds to sugar fruit and booze.
Ottolenghi has produced another ripper book and has introduced us to the food-savvy Ixta. The text is engaging, informative and enjoyable and the images beautifully enticing. This will be a cookbook I turn to often!
Recipes I Want To Cook from Ottolenghi Flavor:
Iceberg Wedges with Smoky Aubergine Cream pg38
Lime and coconut Potato Gratin pg72
White Bean Mash with Garlic Aioli pg76
Grilled Figs with Shaoxing Dressing pg110
Coconut and Turmeric Omelette Feast pg145
Cucumber Za'atar and Chopped Lemon Salad pg191
Fried Onion Rings with Buttermilk and Turmeric pg255
Images from Ottolenghi Flavour by Yotam Ottolenghi and Ixta Belfrage, photography by Jonathan Lovekin, published by Edbury Press, RRP $55