Malteser Eton Mess
Thanks to Woolworths!
This Malteser Eton Mess is the perfect way to explain a beautiful mess!
…and not only beautiful – sooo delicious, too!
Ever started to put together a pavlova and it all goes pear-shaped?

It happens – all the time!  Pavlovas are great desserts but they are also very delicate.  But never fear!  If you happen to smash a pavlova – just turn it into an Eton Mess!  An Eton Mess is a pavlova that is 'folded' into cream and chocolate or cream and fruit.  It is just as delicious as normal pavlova – and you can say that you meant for it to be this way!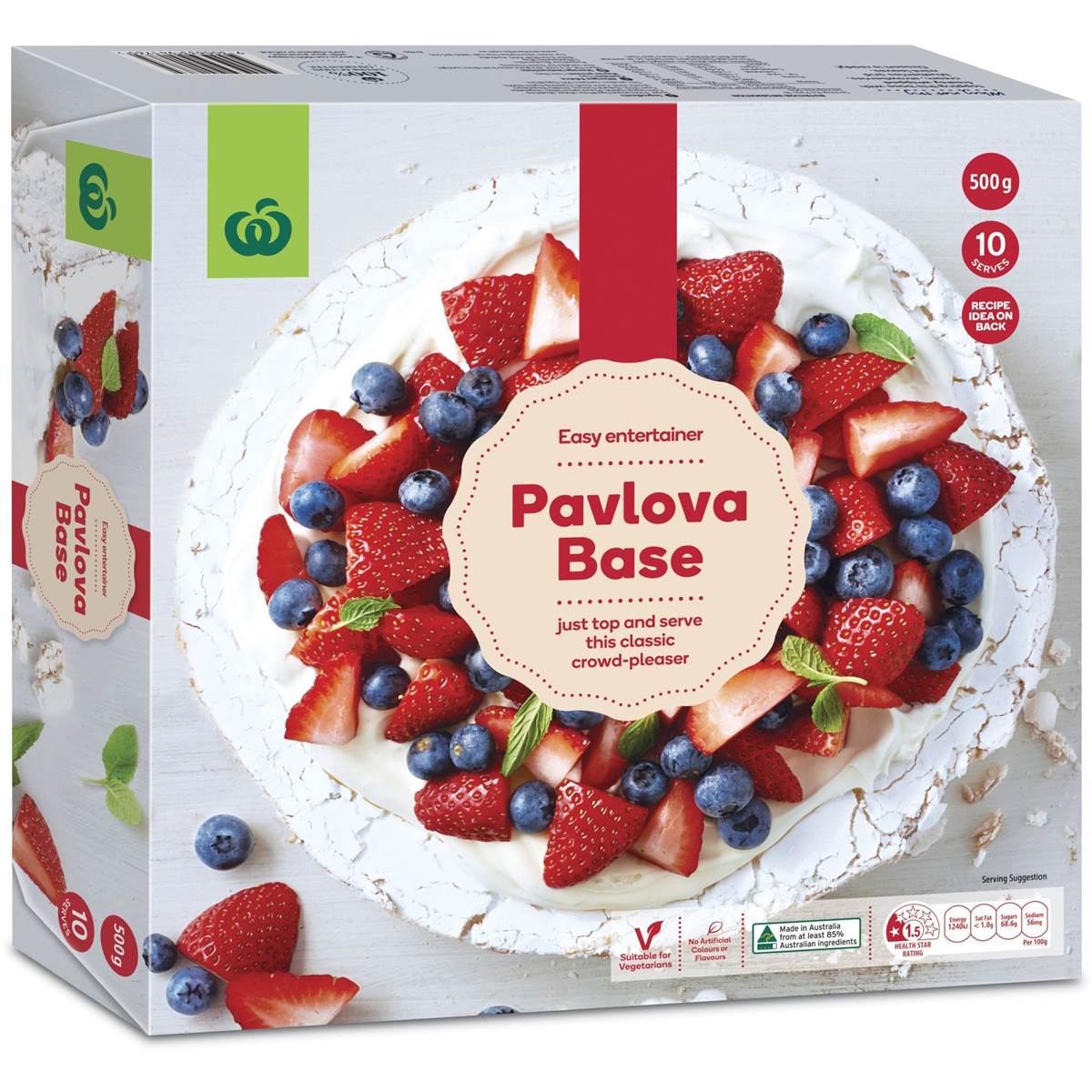 Step 1: Put together all your ingredients.
Step 2: Place the Maltesers into a bowl and crush them lightly.  Mix them with the cream and jar of Nutella.
Step 3: Grab the 500 gram Woolworths Pavlova Base, and gently break it into pieces.  Fold the pavlova into the chocolate mix.
Step 4: Gently pour the mixture into bowls or layer it onto a long plate.
Step 5: Drizzle the Strawberry Syrup over the top.
Step 6: Enjoy!
More Pavlova recipes to check out!
Enjoy!
Please Note Nutritional information is provided as a guide only and may not be accurate.
NUTRITION INFORMATION
Qty per
69g serve
Qty per
100g
Energy
890kJ
1283kJ
Protein
2.16g
3.11g
Fat,total
14.4g
20.7g
-saturated
7.3g
10.5g
Carbohydrate
20g
29g
-sugars
16.1g
23.2g
Dietary Fibre
0.91g
1.31g
Sodium
51mg
73mg
Ingredients
1

Cream (300 Millilitre)

1/2

Cup Hersheys Strawberry Syrup

1

Woolworths Pavlova Base (500 Grams)

125 grams

Blueberries

1

Packet Of Maltesers (250 Grams)

1

Jar Of Nutella (220 Grams)
Method
Method:
In a large mixing bowl, add the crushed Maltesers, the jar of Nutella, the blueberries and the cream.  Mix until combined.
Break the 500 gram Woolworths Pavlova Base into large chunks.
Very carefully, fold the pavlova pieces through the chocolate and cream mix.
Either scoop into individual jars, or place on a long plate.
Top with a drizzle of Strawberry Syrup.
Enjoy!