Every mum-to-be deserves to have a perfect and unique wedding dress for their special day, no matter how big the baby bump!
And there is something damn sexy about a expectant bride in all her pregnancy glory!
Here are the latest Pregnancy Wedding Gowns we can't get enough of!
1. Snow White Inspired Chiffon Maternity Gown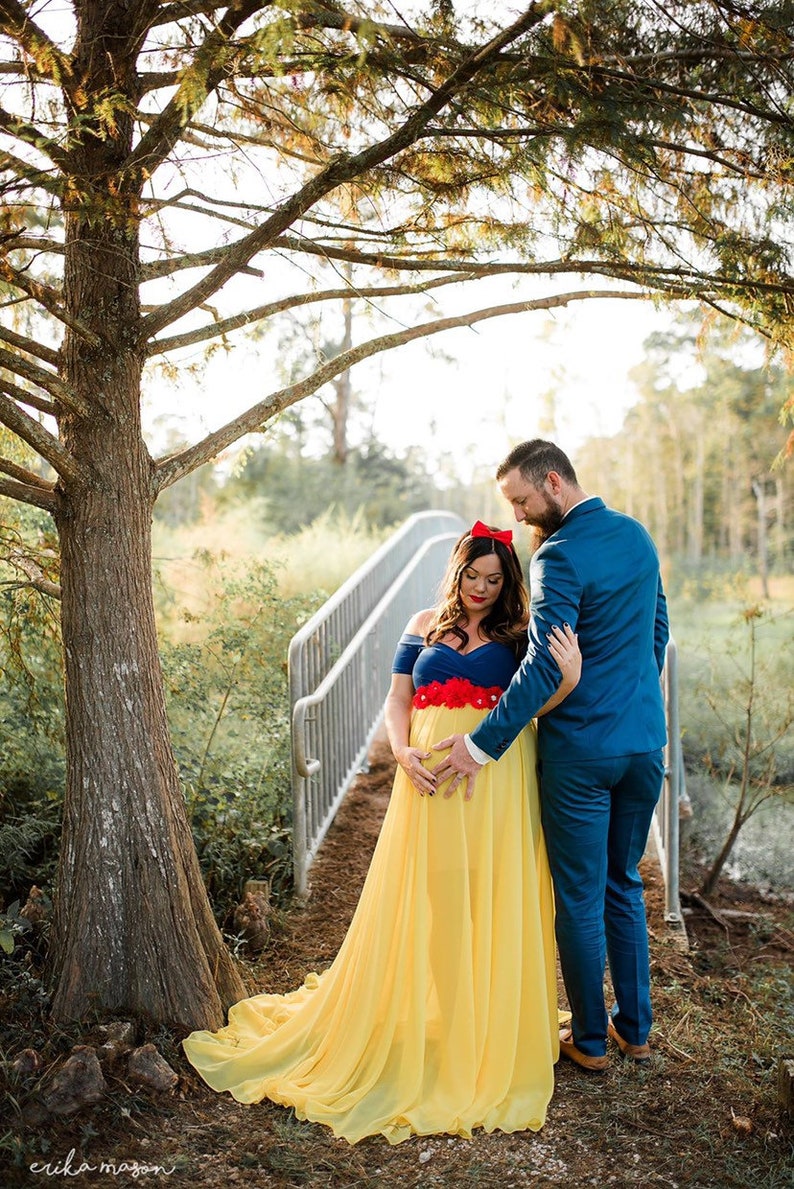 Show's off both the bump, and the body!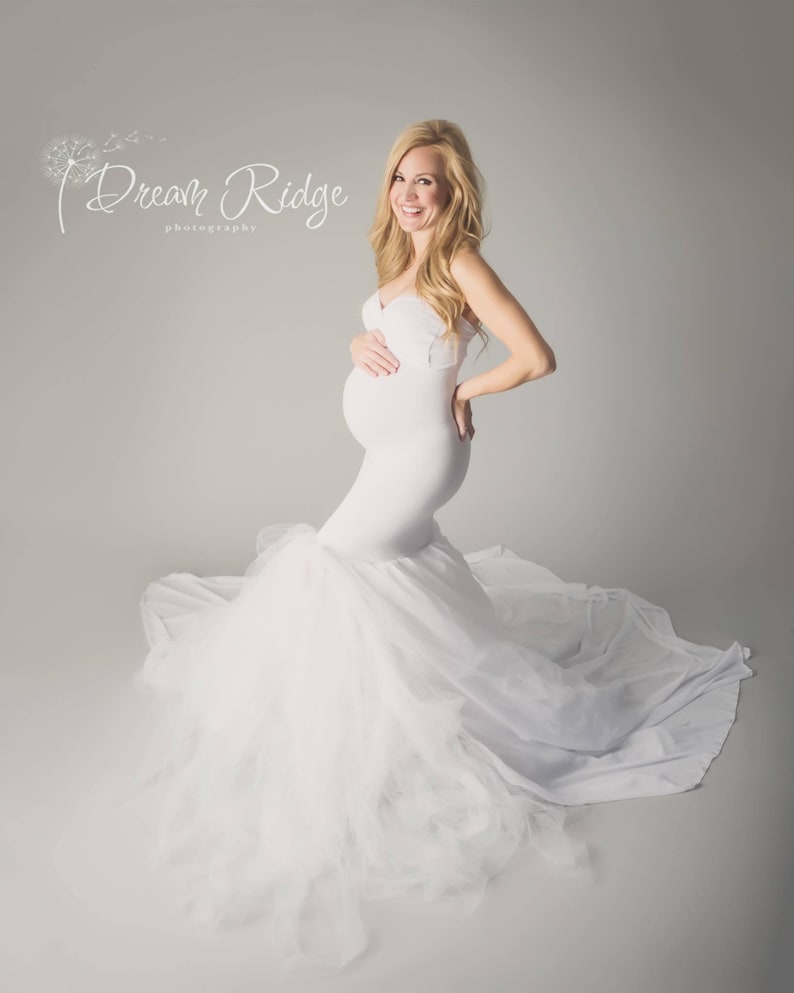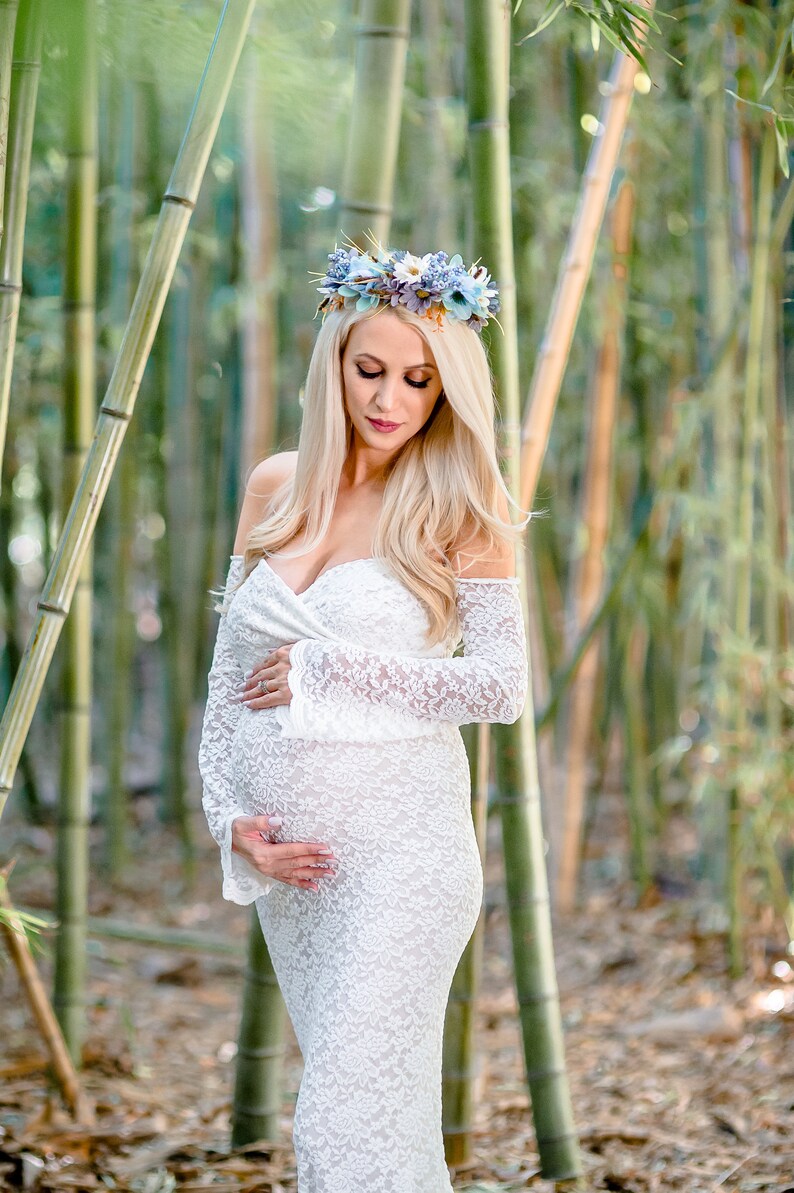 4. Blush Tulle and Lace Maternity Dress in Pink Peach
So feminine and beautiful – and the colour is gorgeous!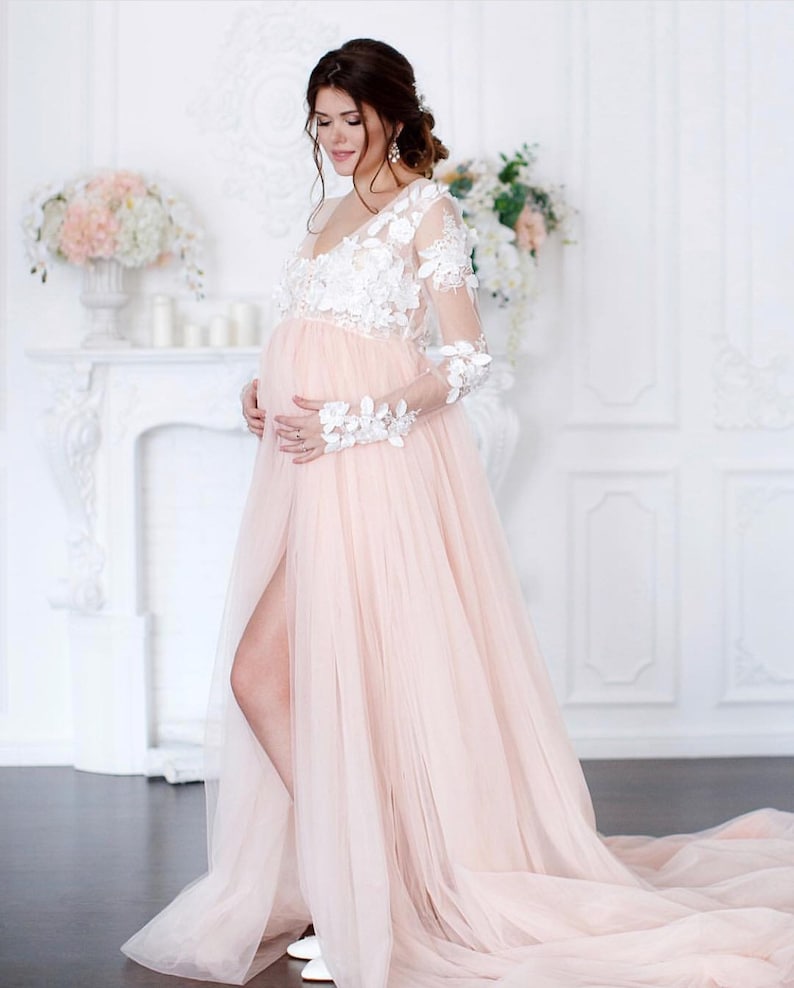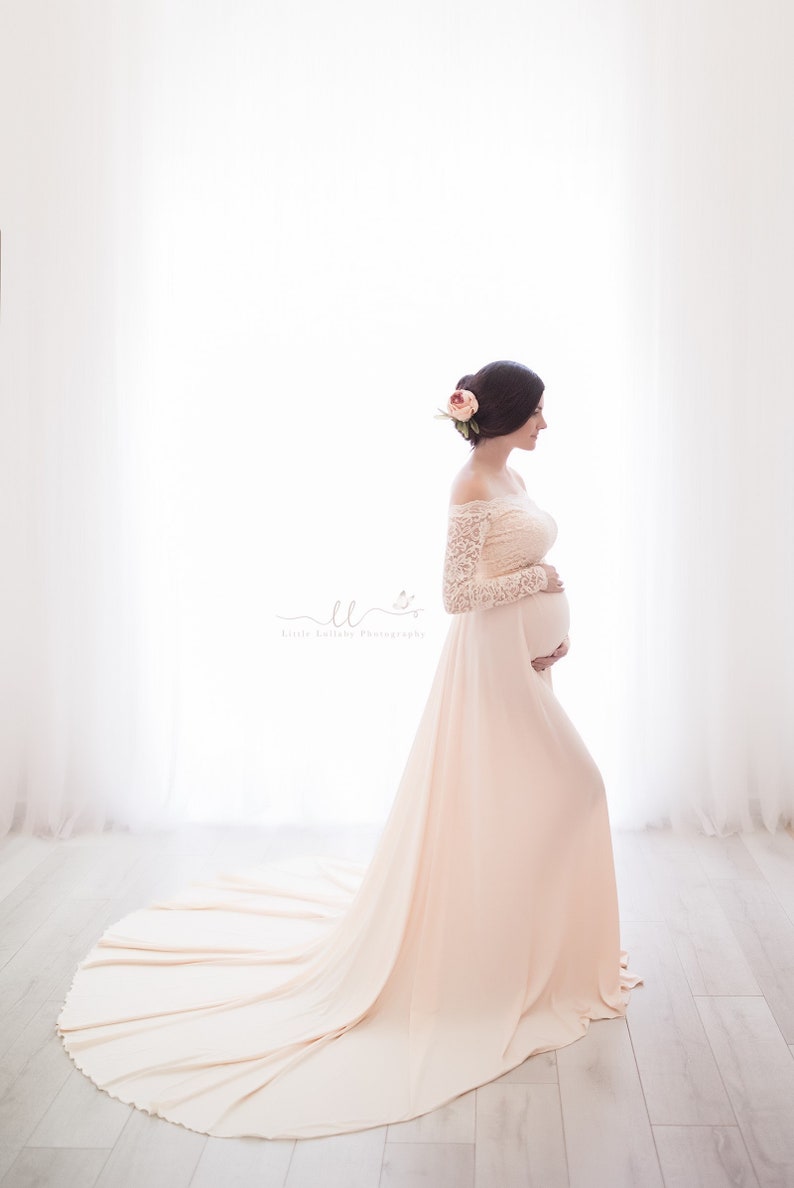 6. Candy Pink Tulle Maternity Gown
Beautiful for a maternity photoshoot.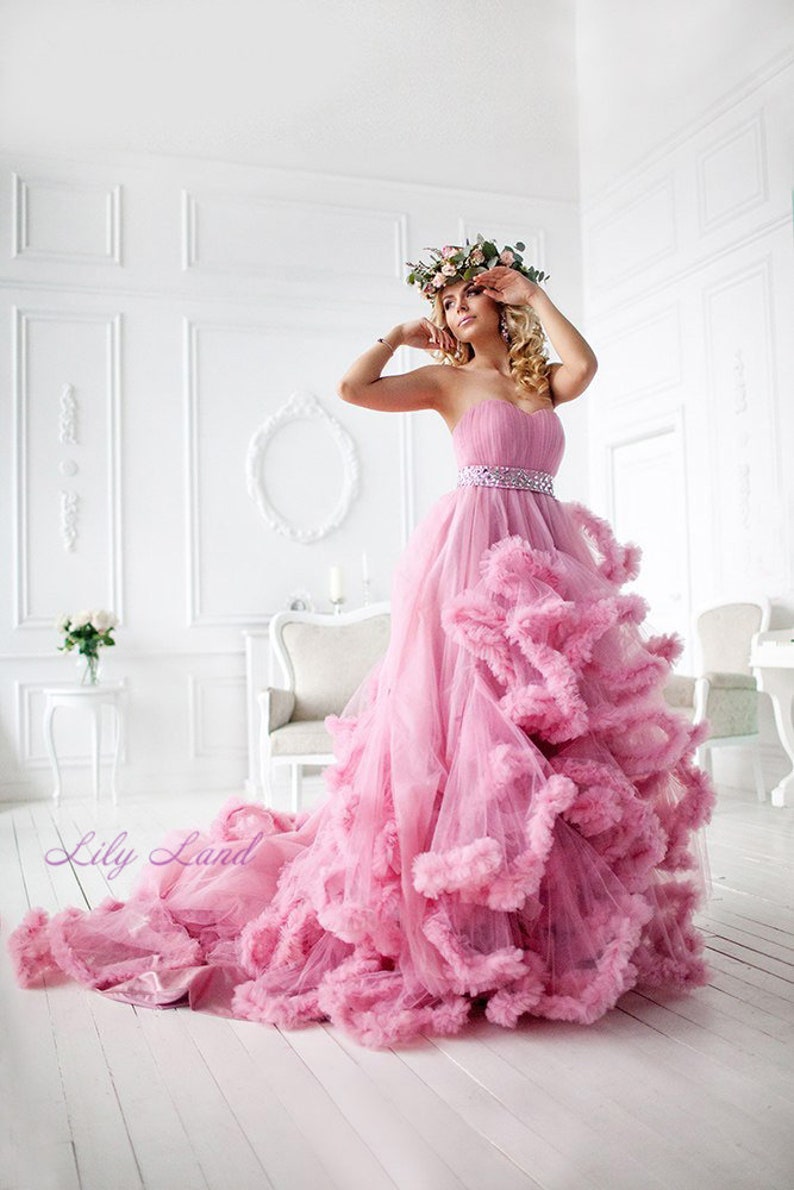 7. Candy Pink Tulle Maternity Gown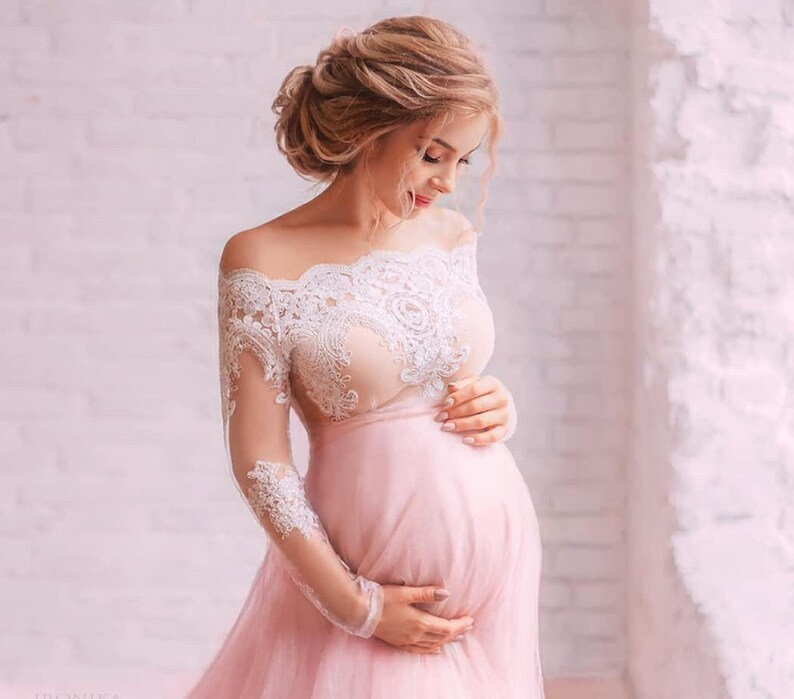 8. Candy Pink Tulle Maternity Gown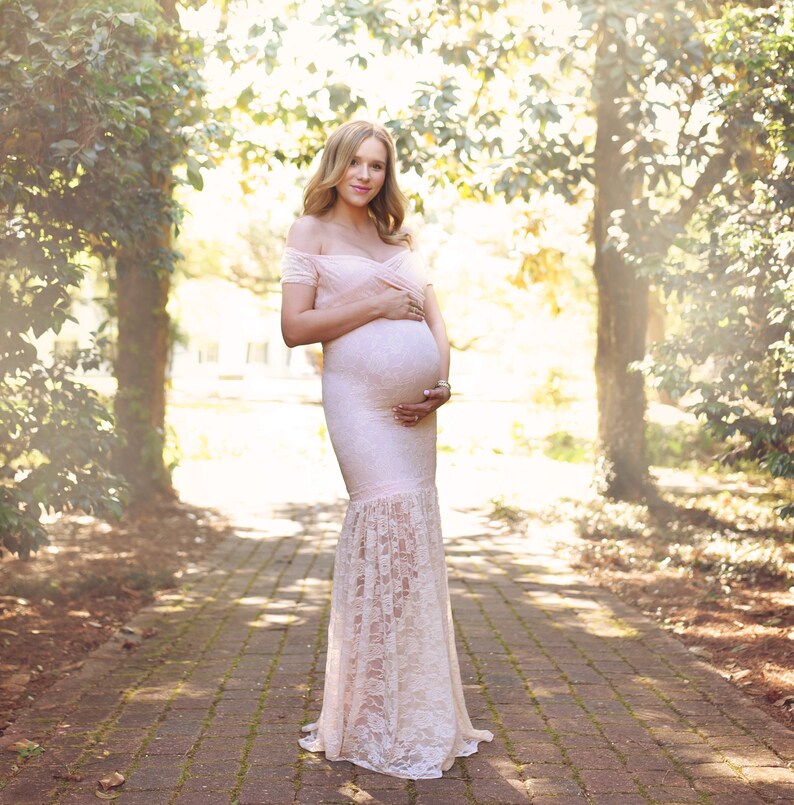 9. Soft Pink Maternity Gown with Sweetheart Neckline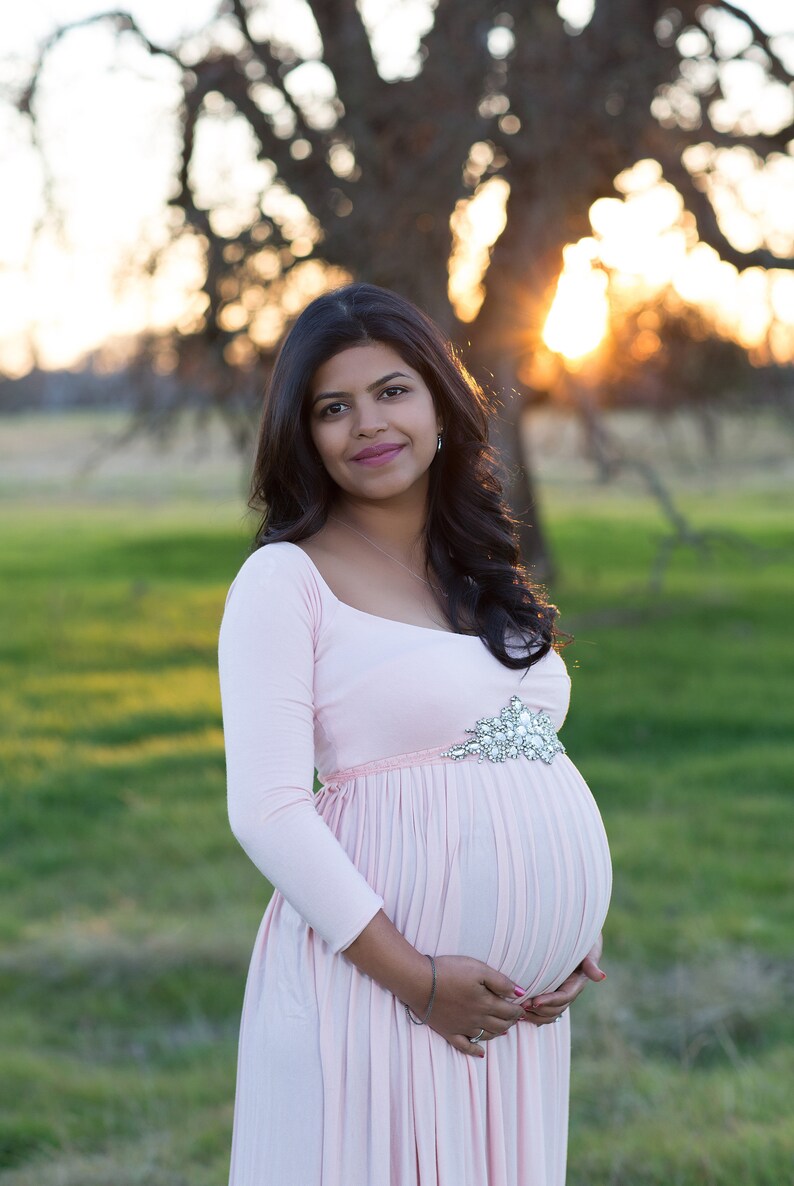 10. Two-Piece Nude Fitted Feather Maternity Gown in Champagne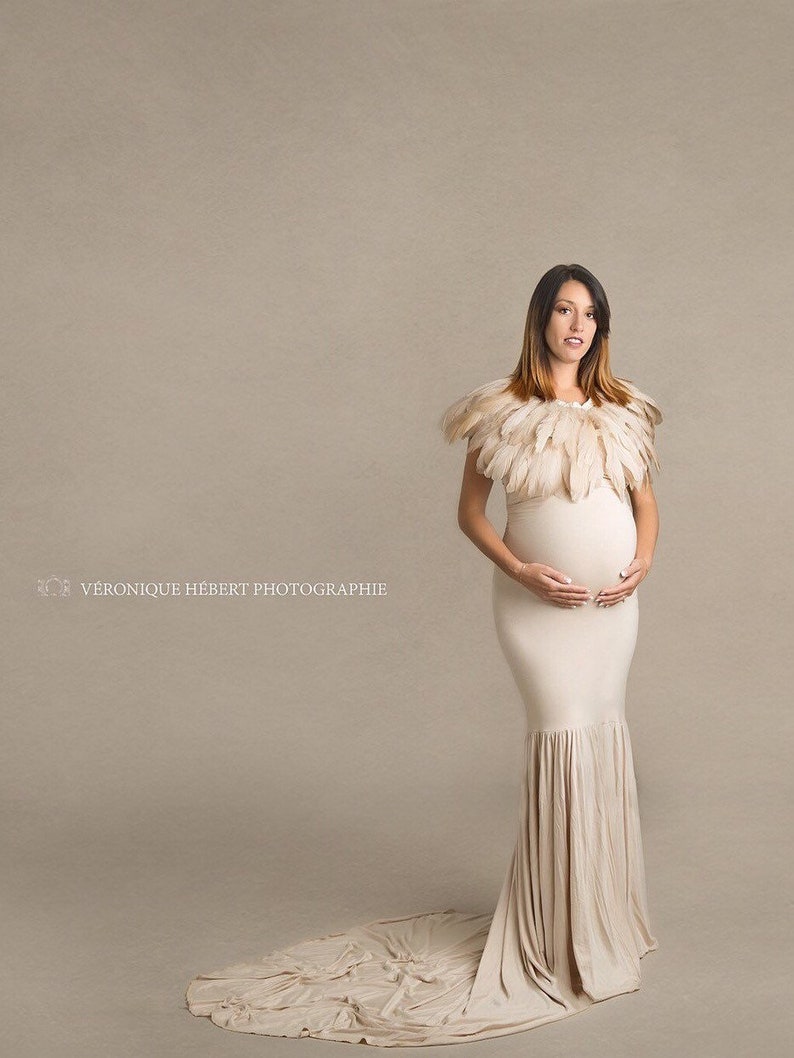 11. Pastel Yellow Long Lace Floral Maternity Gown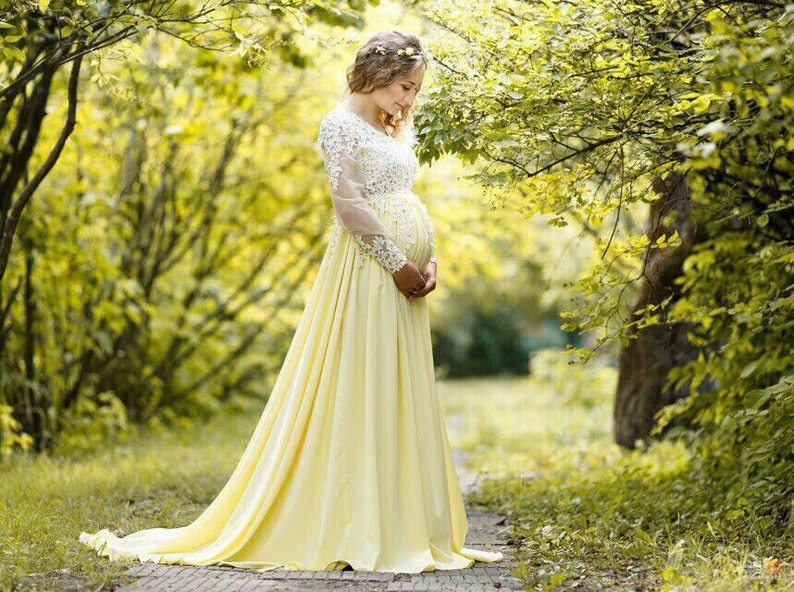 Bright and beautiful, soft and shapely, I just adore this maternity wedding dress with loads of pastel panels.  The dress has an adjustable sweetheart neckline, off-the-shoulder short sleeves and a show-stopping tiered rainbow skirt.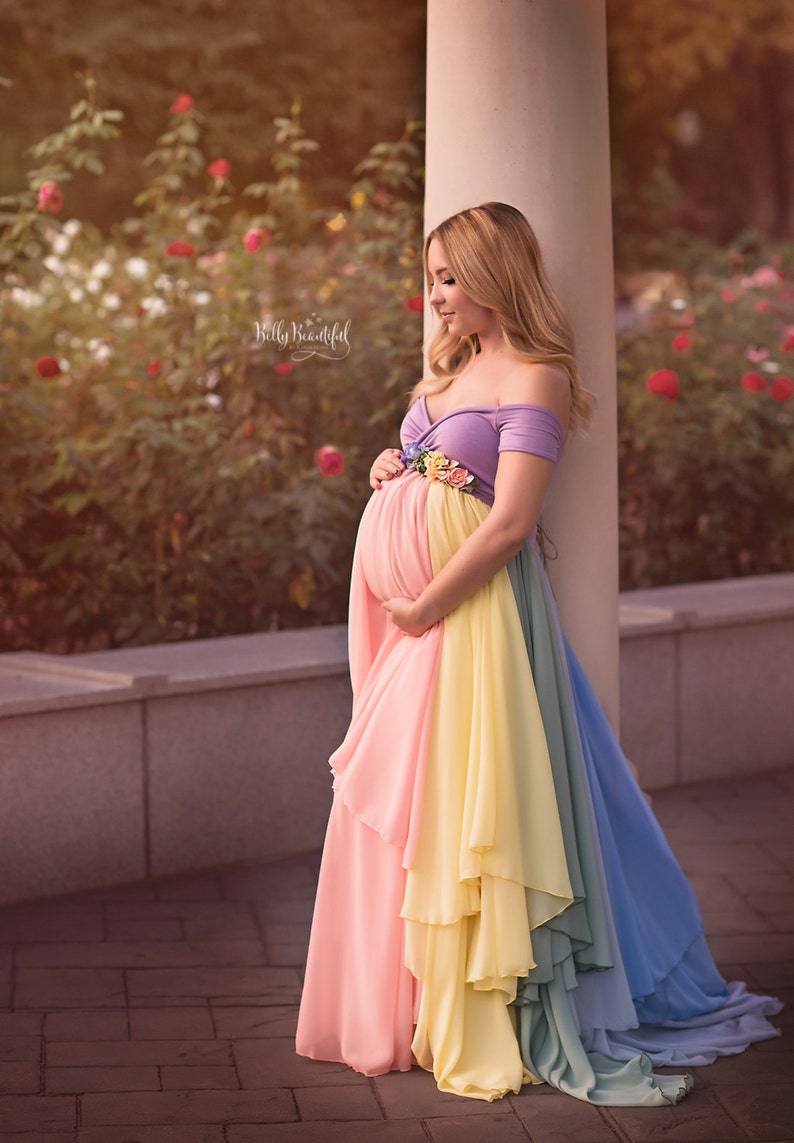 This dress is just like a dream, light and fluffy and totally dreamy!  You can choose whatever colours you like for the underskirts.  Perfect for your wedding or a maternity photo shoot!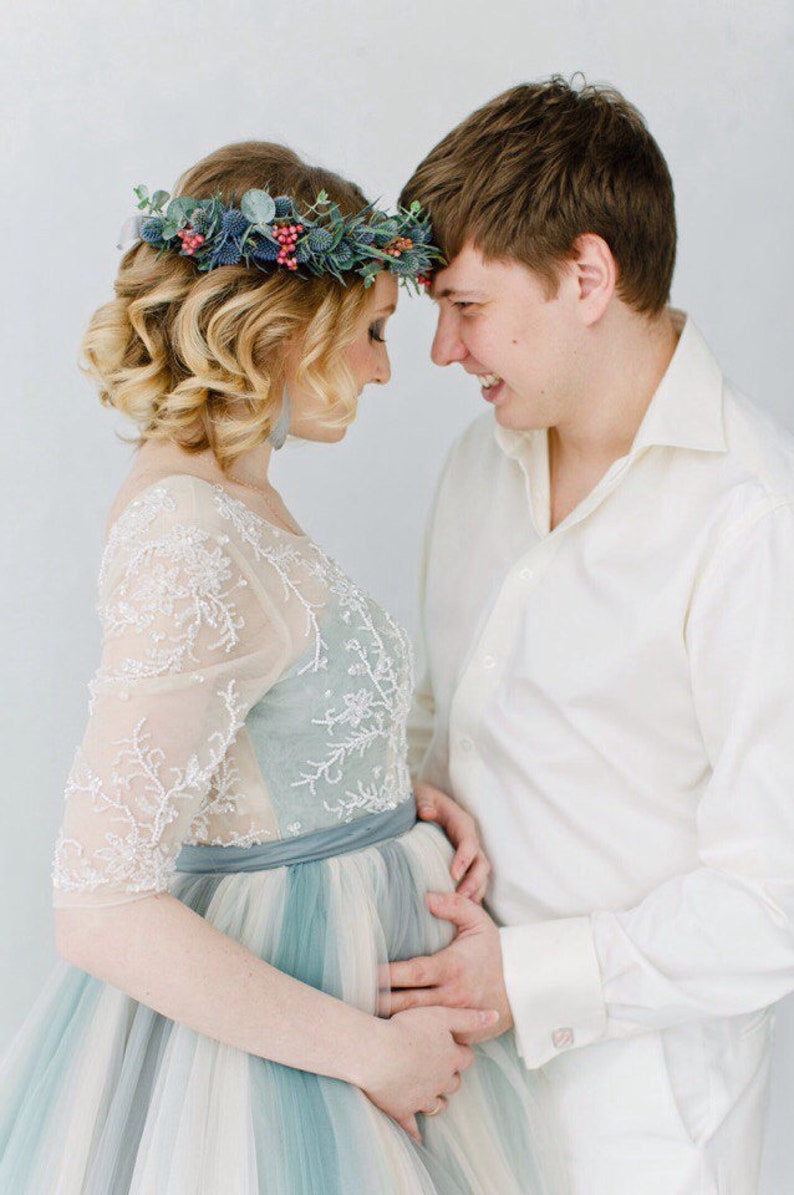 Made from incredibly soft chiffon and jersey, this timeline maternity wedding gown in soft pink will make you look and feel a million dollars!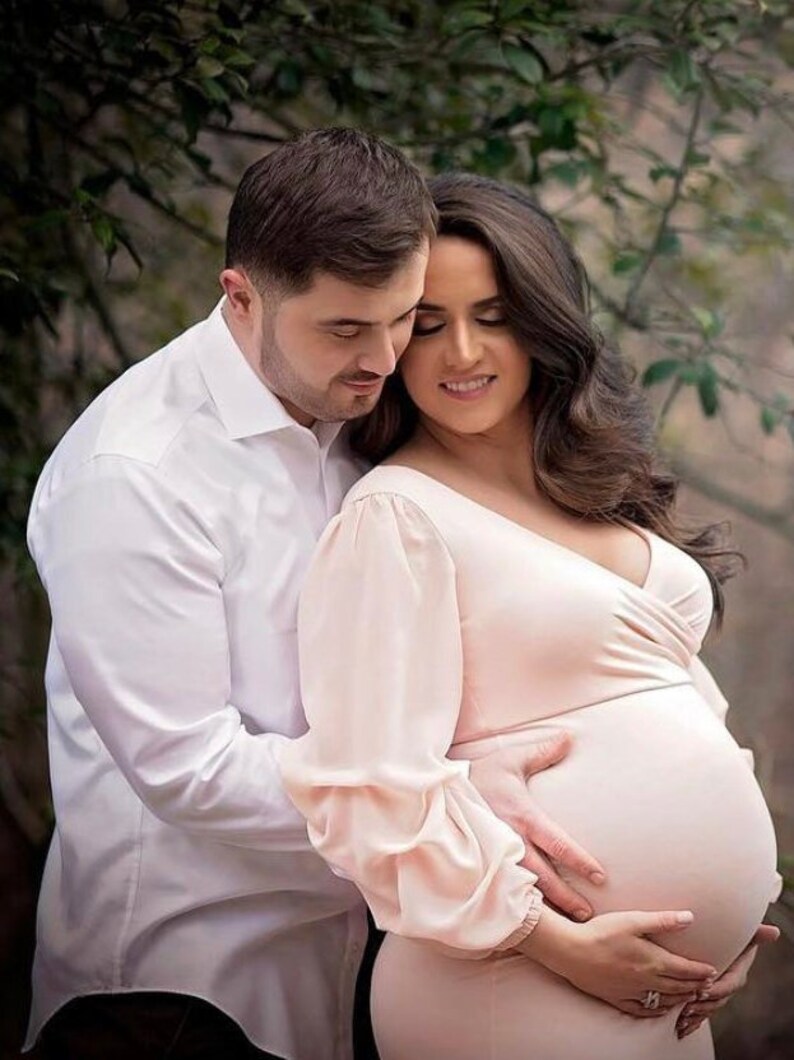 15. Off-the-shoulder Long Soft Wedding Gown
If you want to look stunning for your maternity wedding, but still want to be uber-comfortable, then this is the gown for you.  Flattering, feminine and soft, and comes in a variety of colours!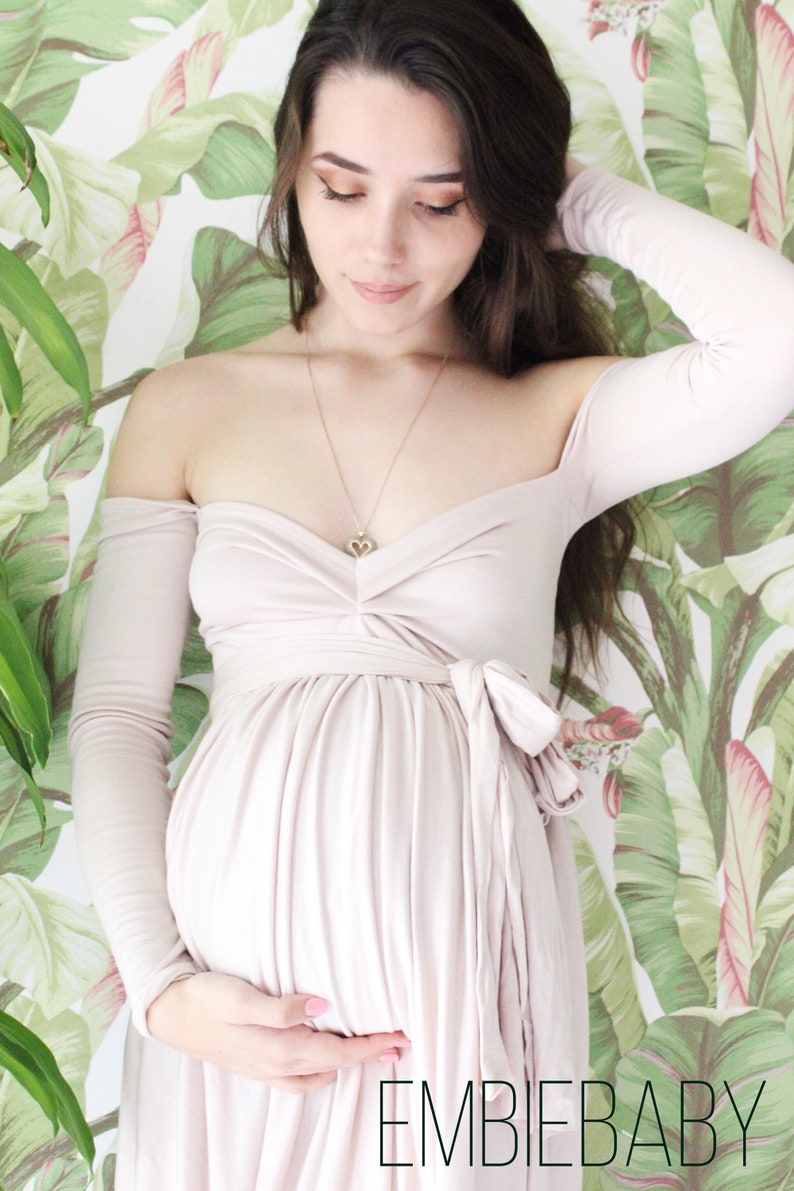 A hand-crafted couture maternity wedding gown that is fully customizable.  Made from soft tulle and embroidered lace, the dress will fit your growing belly no matter how far you are along in your pregnancy.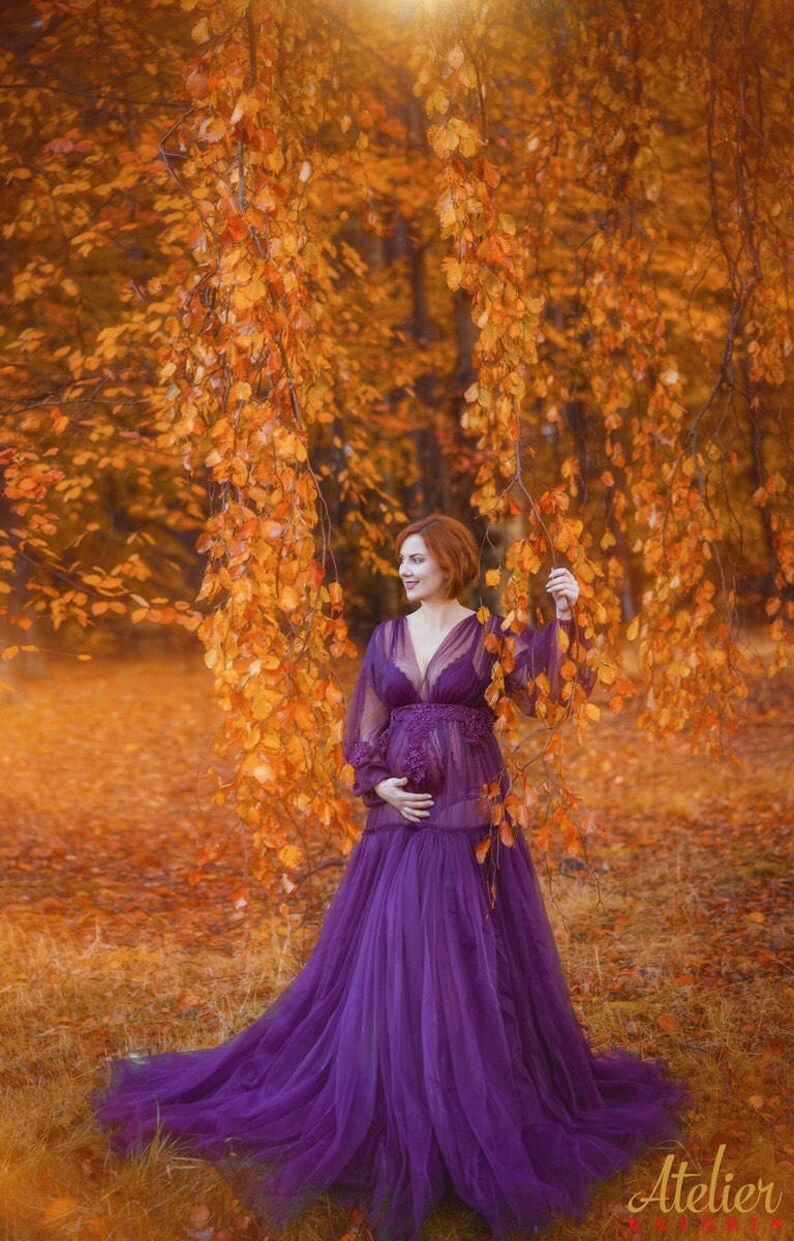 This custom-made maternity wedding gown in a soft, beautiful lavender is perfect for a wedding or an inspirational maternity photo shoot.  The dress has a light tulle bodice, sheer cap sleeves, a flattering v-neck with satin sash.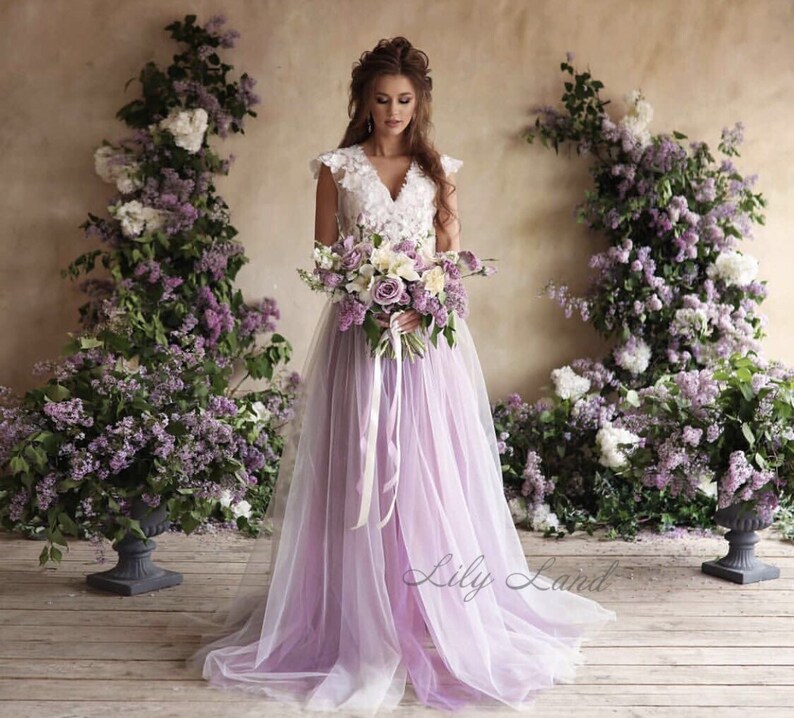 18. Elodie Ivory Boho Lace Maternity Gown
What's not to love about this delicate and gorgeous maternity wedding gown by Design by Maternity.  A unique luxury embroidered tulle dress with a corset back, comes in a variety of beautiful colours if white isn't your thing.
Beautiful!  If you were married when you were heavily pregnant, and loved your gown, please feel free to send us a piccie to add!