Online fashion outlets for trendy street wear, clubbing outfits, branded clothing, beach wear and stylish active-wear!
Targeted fashion items for the younger generation of 18 to 30-year-olds, all of the most popular outlets online to date! So, where to buy fashion online for 18 to 30-year-olds? Look here!
Fashionable Day to Day Women's Wear
It has a range of club wear and clothing suitable for the younger woman. Very cute and sassy. They also offer free shipping Australia wide.
It's highly recommended by our Facebook followers and lots of day to day wear for all ages.
Bardot is an Australian based fashion house that employs more than 600 people.  They create 1000 fashion styles for the under 25's every year.  Fashion with attitude.
Has sizes from 6 – 14
Offers AfterPay
Get 10% off full priced styles when you sign up for the Bardot newsletter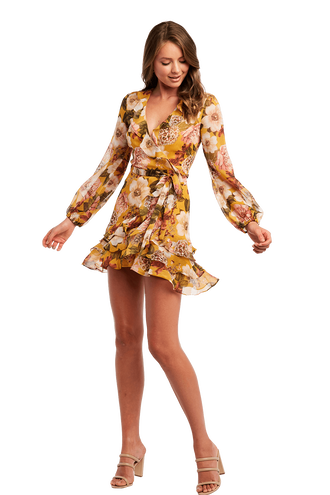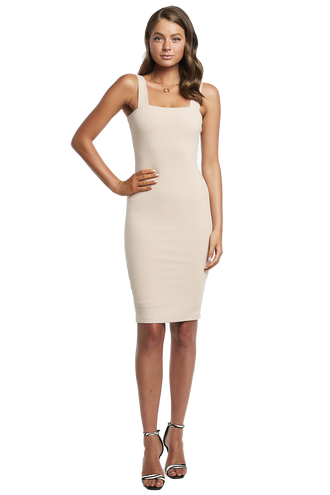 Trendy and current clothing for every occasion.
It has women's clothing, men's clothing and plus size fashion.
Bellizo was created by a Italian Fashion Designer who worked for the likes of Chanel, Chloe and Loewe.  But she wanted her fashion to be available to everybody – and Bellizo was born.  Hip, trending and affordable fashion shipped all over the world.
Ships internationally.
Ships to Australia for $34.74
It is very similar to Showpo Fashion and offer cute playsuits and club wear.
Unique fashion forward clothing for girls from ages 18-35 at affordable prices – but high-quality.
TEMP have work-wear for under 30's, casual wear and on-trend clothing. They offer ZipPay.
Offer: for the 28th March – use the code ZIPDAY for 20% off
It offers day to day wear, beautiful flowing tops and skinny jeans.
It is cheap and cheerful with pieces for 16 to 21-year-olds.
It was recommend to us by our fan Olivia!
It has a few outlets, but you get better deals online!
Offer: Get 10% off by using the code: welcom10
It is an Aussie online only store. It has some beautiful trending clothing for under 25's.
It is based in Australia with sophisticated style and items of clothing.
For all styles of sleep wear, this is a great online store.
It has great clothing for younger ladies with stylish items.
Lovely women's wear online with girly variety.
Two Sisters Instyle provides seamless and fast access to quality clothing empowering all women to know they are beautiful wearing attractive designs and to understand how to make positive the unique experience of purchasing online.
Use the code NEW10 for 10% off your first purchase.
Over 190 styles including cool season must-haves. Plus pay later with ZipPay.
Trendy Beach/Street Wear
It offers a range of surf wear, sunglasses and bathers.
The best of the season's clothing online with great prices and trending items.
For the styles of the youth and trending summer and winter clothing.
For street style clothing, go to this online store, it has it all!
Ttrending brands, styles and online variety.
All the shoes you could ever wish for. They cater to women, men and kids (think school shoes ladies!).  They also have bags!
They have brands such as:
Skechers
Django & Juliette
Mollini
Adidas
Birkenstock
I Love Billy
A variety of stylish women's clothing in Australia.
Loads of variety on styles and trending clothing for any outfit.
It is a US site but ships worldwide. It has lots of short dresses, skinny jeans and alternative fashion.
An Australian based online shopping website with all trending winter outfits, jackets and shoes.
It has basic pieces that are nice and cheap!
The ultimate destination for all your fashion goodness, featuring the latest trends and amazing labels from around the globe.
A personal favourite store with all crop tops, skirts and clubbing dresses.
Women's new and vintage clothing online with fun and flirty women's clothing that you can wear wherever you go.
Club-Wear, Going Out Clothing
All trending clubbing clothes with party dresses, tops and skirts.
Dance clothes, club clothes and party dresses all available here.
Based in the US, playsuits, dresses and trending outfits.
For classy club wear, it has all the variety needed.
For risky and saucy club wear, it has all sorts of sneaky outfits.
Dazzle yourself with its collections of finest clubwear.
Affordable clubwear, shoes, dresses and more.
Saucy club wear, dresses and outfits.
Known to for their party weekend outfits, it has great clubbing clothes.
Another fantastic clubbing online outlet with great variety and trending outfits.
Clubbing dresses galore for every kind of night out.
Tight clubbing outfits and trending saucy dress styles.
Fashion dresses, club wear, mini dresses and skirts.
Cheap clubbing dresses online from across Australia.
Trendy Activewear for Young Women
Shop stylish new yoga labels, designer active wear and limited edition sport shoes.
All of the newest designer active wear available online.
Used across the nation, shoes, clothing and more.
It is Australia's preferred retailer of sporting and leisure equipment.
Shop here for women's workout shoes, clothes and gear.
Boutique sportswear label that caters for the unique and active individual.
Shop thousands of products online from your favourite brands across women's fashion.
It is Australia's premier destination for brand name lingerie, swimwear, shapewear & activewear.
Fitness clothing & activewear, running, yoga, SUP and working out in style.
Sexy fitness wear and dance wear for the active, stylish woman.
All sorts of basic tees and simple styled clothing.
Work Wear for Under 30's
Portmans is a great shop for an office wardrobe.  They have a great range of black pants, work-appropriate shirts and classy blazers that don't scream 'Welcome back to the 80's'.  They are also reasonably priced and Portmans offer AfterPay.
Forever New doesn't just have pretty dresses to wear to the races, it also has a great range of work wear including slacks, long sleeved tailed shirts and jackets.
Boden has quality clothing that will stand the test of time.  Not trendy, but beautifully tailored and classic.
Got more to share? Drop us a line at

[email protected]

!