Where to Buy Plus Sized Lingerie Online
The average woman is now a size 14 (Australian size), which is classified as a plus size.  And just because you have more muffin for the puffin, doesn't mean that you can't look as hot as shit in a little lacy number.  In fact, curves are sexy as hell, so why not show them off to their full potential and dress them in gorgeous lingerie for your significant other!
Curvaceously Yours's main goal is to offer sexy lingerie products to women who have a lot of things to do in their lives to such extent they can't find the time to take care of themselves and their sex life anymore. Their products are perfect for honeymoon or even for when you are just in the sexy mood. They have bustiers, corsets, stockings, robes, and so on.
Deals:
Free standard postage on orders over AU$50 (Australia)
Free express postage on orders over AU$150 (Australia)
Boohoo have a wonderful range of plus size lingerie that is really very affordable.  Their range called 'Plus Size and Curve' starts with pieces as little as just $13.  They not only have beautiful on-trend sexy lingerie but bra's, underwear and everything in between!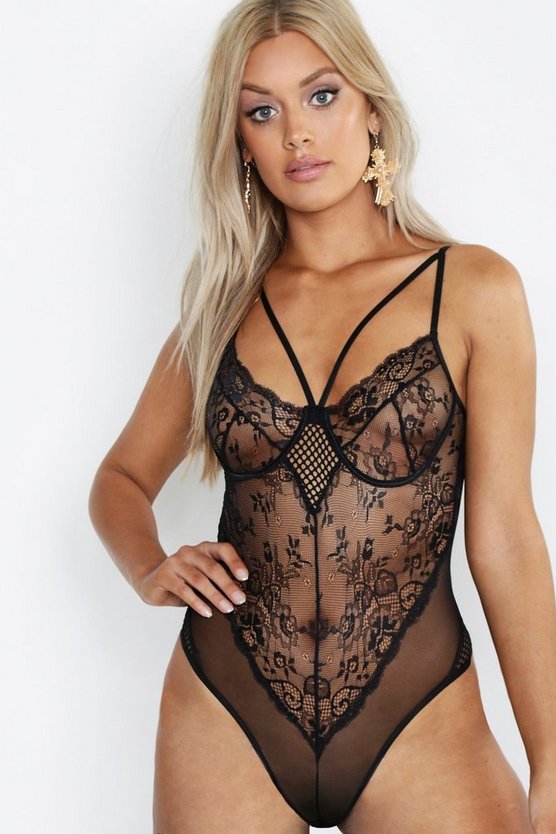 Curvy Bras and Lingerie believes all women, regardless of their shapes and sizes, deserve to feel confident and empowered. They specialise in plus size lingerie and they make sure that their products are fashionable and able to support any cup size.
Deals:
Buy now, pay later
Sale up to 60% off on selected products
Free delivery on orders over AU$99 (Australia)
Get AU$5 off when you purchase over AU$70 using the code: FP5MP7
City Chic is known internationally and they have stores located in different parts of the world. They claim to know the parts of plus size women's body that must be highlighted so they guarantee that their products will fit and will not disappoint.
Deals:
Sale up to 50% off on selected products
Free delivery on orders over AU$150 (Australia)
Free delivery on orders over AU$125 (New Zealand)
Free delivery for CC Nation members with GLAM VIP loyalty status
Brava are an Australian website that specialise in D Cups and larger.  They not only have lingerie, they also have swimwear, sports bra's, maternity bra's and bridal wear. Brava Lingerie is a Mother and Daughter team, that wanted to stock bra's that didn't scream 'Granny' – which in the past was all you could buy in larger cups than 'C'.
The Adult Shop isn't just the largest seller of sex toy in Australia, they also have a super cute range of lingerie including a plus size range called 'Queen Size' which is very inexpensive!
Ships from Australia
Prices from $9.95
Big Girls Don't Cry was founded by Karen Edbrooke, who is a plus size woman herself, in 1992. Karen started her business because she was also having a hard time looking for lingerie that's fit for her body type back then, so she thought she should help other 'big girls' to have easier access to plus size undergarments.
Deal:
Sale up to 70% off on selected items
Torrid are a plus size fashion online store but they do have a gorgeous range of plus size lingerie going up to a size 30. They mainly cater to bra's and undie sets, but they do have a few cute babydoll numbers that are worth checking out.
Bella Curves Lingerie embraces the fact that all women should have the privilege to feel good about their bodies despite of their shapes, sizes, and flaws. Their products are very feminine as well as empowering, encouraging the wearer to be confident and stylish.
Deal:
Country of Origin: United States
Curvy Girl Lingerie only have lingerie for women from sizes 12 through to 30 (US sizing). Their products are guaranteed to have the best quality but won't cost you huge sum of money. Among their products include garters, pantyhose, and stockings.
Ships from The United States
Angelique began to operate in 2005. It's based in Colorado and it specialises in plus size lingerie products that are surely fashionable and on-trend. You can find lingerie, sleepwear, costumes, and hosiery in their website.
Deals:
Free shipping on all orders (US)
Sign up to their newsletter and get exclusive offers
Get US$15 off when you purchase US$100 using the code: CURVY15
Get US$30 off when you purchase US$150 using the code: CURVY30
Get US$75 off when you purchase US$250 using the code: CURVY75
Fantasy Lingerie offer a range of discount and low-cost lingerie for all sizes.  Their sizes go up to a 4XL and they have a huge range!
The Adult Toy Megastore is a relatively new kid on the block, and offers a huge range of adult products including a very smoulding plus size lingerie section!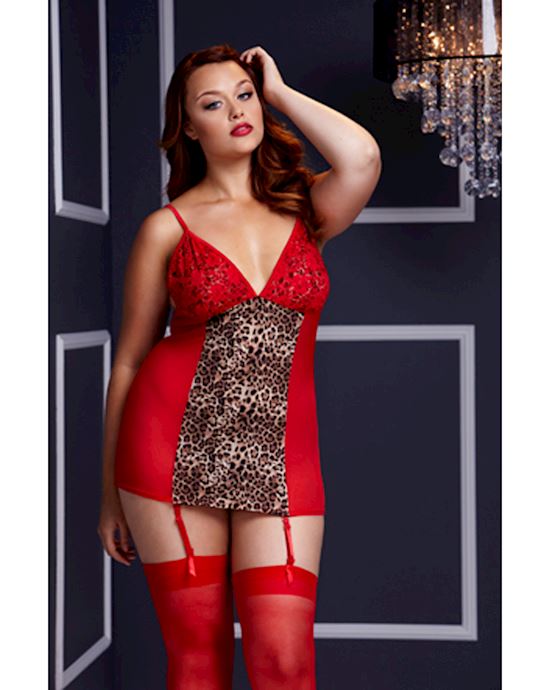 Ships from The United States
Lingerie Mart are based in the United States are are not only one of the largest distributors of lingerie in the world, they are also wholesalers.  Their largest growing market is in plus size lingerie so they stock every item you can imagine!
So Sexy Lingerie offer quality lingerie from petite sizes through to 6XL plus size lingerie.  They stock a range of sexy panties, corsets, bra's, shelf bra's, g-strings, garter belts, stockings, baby dolls, bustiers and sexy women's underwear of all types for every size and taste.
Ships from The United States
Ships from The United Kingdom
Playful Promises is a London designed lingerie brand which mixes quirky, directional design with all things playful, flirty and even a little bit dirty.  They stock sizes UK 8 – UK 30.
We add new stockists of Plus Size Lingerie in this article every day.
If you wish to be included, please drop us an email at [email protected]