Free List of Women's Fashion Drop Shippers From Around the World
Invitation
Hey you! You're invited by Jody to join the Stay at Home Mum survey panel with her! Earn
an income
, give your opinion, and have a voice from home!
Women's Fashion – General
Based in Australia
Stockist of Plus Sized Clothing
Daring Diva is a Plus Size Clothing wholesaler that offers woman's fashion in sizes 14 – 28.  They also sell shoes, handbags and jewellery. Daring Diva is Australia owned and operated and is located in Sydney.  All their products are sourced from the United States and they cater from casual wear through to formal occasions.
Based in Korea
Clothing Manufacturer, Wholesaler and Dropshipper
No minimum order
Maxuce are a women's fashion dropshipper that are also a fashion wholesaler.  They offer low prices and excellent quality women's fashion clothing, shoes, men's clothing, children's clothing and accessories.
Based in China
Stockist of Women's Lingerie and Club Wear
Pink Queen are Chinese based Drop Shippers who stock a wide range of womens lingerie, clothing, club wear and fashion items.
Based in The United States
CC Wholesale Clothing has the advantage that the clothing is made in the United States.
What they offer:
Women's apparel
Plus Size Fashion
Jewellery
Beauty
Shoes
The Details:
Has free shipping over $300
Based in the United States
Based in The United States
My Online Fashion Store was established in 2009 and is a sister company to the listing above, CC Wholesale Clothing. Not only are they fashion wholesalers and dropshippers, but they also offer turnkey dropshipping websites if you are keen to start your own fashion line with all the hard work taken out for you!
Costs US $19/month with a 14 day free trail or US$29/month to integrate into the Shopify App
DH Gate is another of the HUGE companies that have worldwide factories to get products to your customers. Their motto is 'Buy Globally, Sell Globally'.
Their ranges includes:
Wedding Gowns, Bridesmaid Dresses, Flower Girl Dresses, Mother of the Bride Dresses, Cocktail Gowns
Phones and Tablets
High-grade hair extensions
Designer Kids Clothing
Home Decor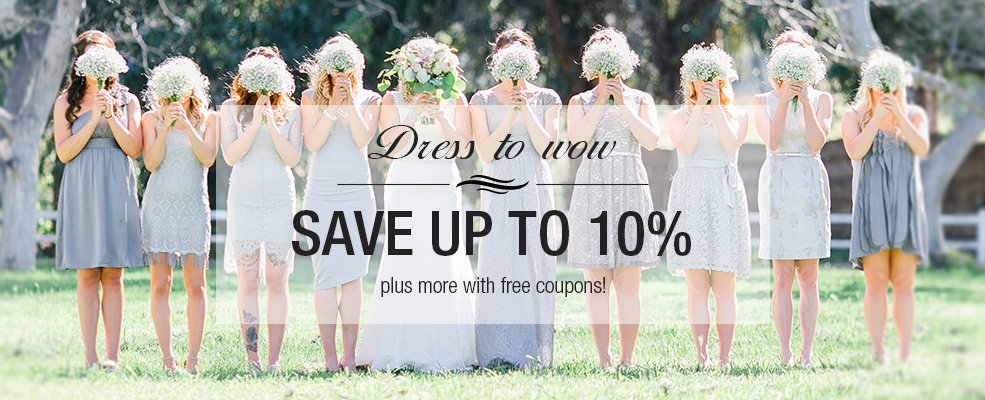 SaleHoo has the very best selection of products for Drop Shippers – their list is HUGE.  Now they do have a $67 per year membership fee which I balked at at first, BUT they do have a 60 day guarantee so I totally think signing up and having a good look around at their products – then if it isn't for you – just get your money back – easy.  The membership gets you access to their drop shipping supplier directory, members forum and all the research that will help you become a successful drop shipper.
SaleHoo have more quality products for drop shipping than most of the others.
Has over 2,500,00 products and brands.
SaleHoo has been around since 2005 – so they are one of the longest running drop-shipping companies.
All of the SaleHoo Sellers are real and authorised distributor of the products you are buying.
If you can't find products you are looking for, SaleHoo will refund your money.
Wholesale2B have warehouses all over the world.  They have over one million different drop shipping products to choose from (these guys are one of the World's largest drop shipping companies) – but if you are really serious about starting a small business doing drop shipping, you will need to sign up for one of their plans which integrate with Shopify and Woocommerce – or they can even help you assemble your very own Drop Shipping website.
Now this can save you a lot of time and energy if you are a real newbie to business.  You can directly sell products on Ebay ($24.99 per month) or Amazon ($37.99 per month) or have your very own pre-loaded drop shipping website from $39.99 per month (which is a freaking bargain!).
You can sign up HERE for a free account to go have a look around.
Worldwide Dropshipper
Designer Brands
Brands Distribution is the place to go if you are interested in Fashion Drop Shipping. They have 500,000 products from 120 fashion brands ready to be delivered and it is free to subscribe to their newsletter.  They offer drop shipping at 60% of the retail price with high-quality fashion brands such as:
Michael Kors
Versace
Gucci
Burberry
Addidas
Pierre Cardin
Laura Biagiotti
New Balance
Armani
They do have a minimum order amount and you need to sign up as a member before you can access stock which is about $110 per membership (they are based in London but ship to Australia!).
Based in The United States
Coco Fashion have a range of women's fashion, bags and evening wear.  Not a massive range though. They are not located in Australia but do drop ship here.
Striking Fashion is a wholesale women's fashion outlet stocking clothing for the Under 30's woman including work wear, chic dresses, sunglasses and handbags.
Based in Australia
Stocks Name Branded Women's Fashion
Yep you know that HUGE website Catch – well I have a sneaky trick for you – it is REALLY easy to use them as a Drop Ship supplier.  Advertise their products (with a markup of course), then once someone has made a purchase, you log in, purchase that product – and then get it addressed to the person you sold it to and pocket the difference…. Nifty huh.  Not too many websites allow you to do that – but Catch is one of them – and they often have a great range of women's fashion.
Based in Australia
Women's Swimwear
White Rabbit Swimwear offer a range of designer bikini's. To contact White Rabbit Swimwear regarding Drop Shipping – use this link:
Based in Australia
Women's Swimwear
To contact Arkhe Lane Activewear about drop shipping opportunities, please contact them here.
16. In Style Fashion
Based in Germany
Women's Young Fashion
In Style Fashion is a German based Drop Shipper and Wholesaler of women's fashion.  They also have a large range of textiles.
17. Girl Merry
Girl Merry offer women's fashion, swimwear, resort wear and lingerie.  They have been around since 2009 and are reputable clothing wholesalers and dropshippers.
18.  Dropship Clothes
Dropships a range of women's fashion, lingerie, plus size clothing, baby and kids clothing.
We are leading international manufacturer and marketer of women's clothing. With top sewing facilities, using unique fabrications, laces and trims from over 650 resources and employing the experienced workers, it has found its brand "Dear-Lover". With an international network of distributors, We sales in more than 130 countries and have over 9,000 leading retailers. Now Dear-Lover is top fashion clothing manufacturer and supplier brand all over the world.
Invitation
Hey you! You're invited by Jody to join the Stay at Home Mum survey panel with her! Earn
an income
, give your opinion, and have a voice from home!
We sincerely look forward to the opportunity of cooperating with you based on the mutual benefit. This fashion clothing website is fit for medium and small wholesale business, buying from us as secure and simple as possible, you can place order and make the payment on dropship-clothes.com directly. We also offer fashion clothing dropship business.

We supply all types of women's fashion clothes, tops, bottoms, outwear, swimwear, dresses, clubwear, lingerie, underwear, cosplay costumes, Christmas lingerie, Halloween costumes, Valentine lingerie, fashion jewelry, costumes accessories and so on at very competitive price. Global fast drop shipping for you. OEM are Welcomed. 
Other Websites to Check Out:
We are continually adding to this list of women's fashion dropshippers from around the world.
Want to be added to the list? Drop us a line at [email protected]