Where to Get a Logo Designed on a Budget
When starting a new business, first you need the idea, then you need branding. Branding is the look and feel of your new business, and the start of that branding is usually a logo. A logo represents your business, and needs to be iconic and a representation of the products that you are selling. But what if you need a logo designed on a budget? Where do you go?
A scary fact is that some large corporations spend millions on getting a logo designed. But when starting out with a new business, not many of us have that kind of budget. In fact most small business start-ups have very little indeed. So if that's you – read ahead, we show you where to get a logo designed for your brand, on a budget!
What You Need to Know About Logo Design:
The biggest mistake newbies make when having a logo made or designed on a free template – is that there is a good chance someone else has used the same image or the same font – which means that your brand isn't particularly unique.
That's not to say that it isn't a good place to start, many companies start with a logo and change branding when they have more funds available to do so.
But it is better to get the right branding first up. We have options for free logos, cheap logos and then step up to fully custom-designed logo's.
Logo Colour Psychology
There is psychology when it comes to the colouring of your logo and branding. There is a reason why financial institutions are usually blue or green, and why youth brands are yellow or orange. Use the following colour psychology for your brand:
Red Logo:
Red speaks of excitement, passion, thrills and also anger. It also says serious and classic. The Netflix Logo below is a good example.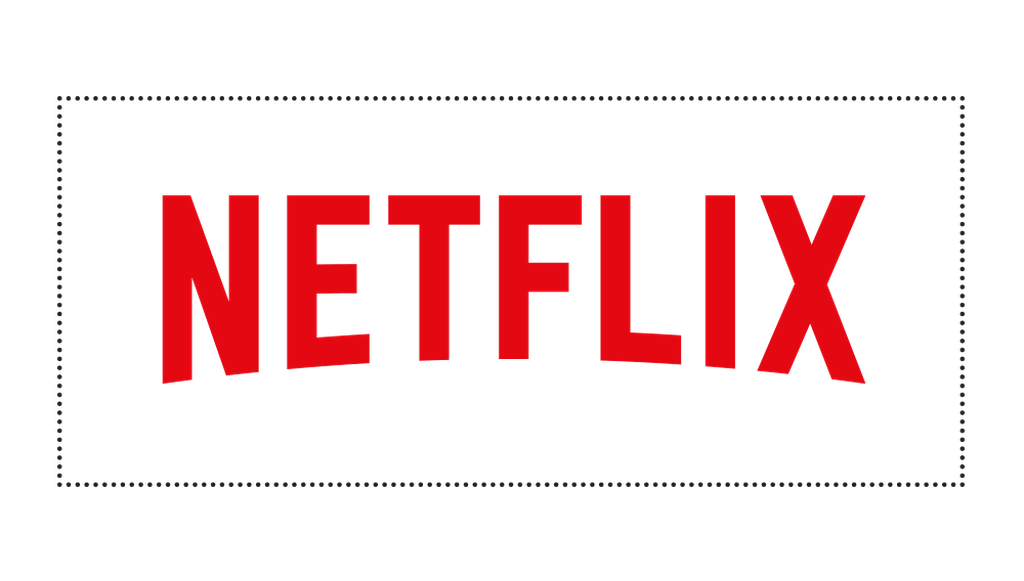 Yellow Logo:
Yellow is fresh and young, it is all about friendliness, sunshine and energy.
Orange Logo:
Orange, like yellow, is youthful and playful. It is often associated with masculine brands.
Green Logos:
Green branding is often associated with money, health, plants and culture.
Brown Logos:
Brown logos are earthy, masculine, rugged and wild.
Blue Logos:
Blue logos speak maturity and responsibility. Perfect for luxury and serious brands.
Purple Logos:
Purple is sexual and royal, with a big dash of femininity.
Black Logos:
Black is slick, modern and chic. It screams expensive, classy and timeless luxury.
Pink Logos:
Pink is youthful, young, girly and hip.
Okay, now the list of where to get free or cheap logos made on a budget:
free Logo Maker Tool. It is very easy to use and has a huge range of styles, colours and designs! Perfect for the 'no-budget' start-up that needs something pretty, cheap and fast! Canva is the perfect place to get a logo designed on a budget.
Canva is a fantastic platform and it has it's very own dedicated
Check out the Canva Logo Maker Tool here>
Fiverr is great if you need to just get your foot in the door and have a logo for your brand – this could work as a short/medium-term option. They do have a free logo making tool and it is worth checking out!
Make sure you check the feedback scores to ensure you are getting the best deal for a logo designed on a budget.
Check out the Fiverr Logo Designers Here>

I personally had my first two logos for Stay at Home Mum made through 99 Designs – it is a great option if you aren't actually sure about what you are wanting.
How it works is that you submit your brief (it only takes a few minutes) – they will show you examples of logo's and you choose the ones that appeal to you.
The brief is then run as a contest. Your requirements are sent out to all of the worlds logo designers who come up with an idea – and submit their idea to you. You get to set the budget – and over a few days – you will see literally hundreds of designs. You pay your budget when you select a final design.
You can get a logo fully designed for $399.
They are sure worth checking out!
Go to the 99 Designs website here>

A fully automated logo design website that provides you with a totally unique end product. They have a massive library of fonts, hundreds of patterns and over 300 Pantone colours – making an infinite number of combinations – and hopefully one will be perfect for your needs.
They have a free version which provides you with medium resolution files – but I highly recommend you go the business version – sure it costs $79 but you get all the high-res files, transparent png gives and unlimited colour changes. If you want a logo designed on a budget, Smashing Logo is worth considering.
DesignEvo is a free online logo maker with over 10,000 templates that anyone can use to make a unique logo in just minutes. Great site to check out if you want a logo designed on a budget.
6. The Little Logo Lab
Based in Australia they have logos from $150.
7. Logo Design Australia
Offer logo designs from $49.00.
Deluxe is a B2B website that assists small businesses to get started in every facet – at a really good price. They have a dedicated logo design area on their website that puts all your ideas to a professional design team or alternatively helps you create your very own for only $39.95.
See the Logo Design Area on the Deluxe Website>
Or you could go a Dedicated Graphic Designer:
Freelancer
You can find a dedicated graphic designer to create your logo on your required budget through Freelancer.
Check out the talent here>
We have loads more coming so make sure you bookmark this article and come back to check!