If you can give yourself an awesome tan at home, why not look at buying the minimum equipment and start a Mobile Spray Tanning business. If you are frugal and shop around, you can start your own mobile spray tanning business for under $100. You don't need any qualifications – just to be able to travel to customers homes to give them a beautiful tan on demand!
What Equipment will you need to start your own Mobile Spray Tanning Business:
Pick up a small Spray Tan Kit plus some good quality tan solution. We love the Bondi Sands brand and you can purchase the Professional Spray Tanning Solution cheap from places like Catch. A mobile spray tanning tent is handy too to ensure any over-spray from the tanning lotion doesn't get all over the bathroom but you can always use a shower curtain.
Once you have built up enough clientele – look at getting a professional spray tanning machine that will make your job a lot easier! They don't cost as much as you might think! We found fantastic spray tanning guns for as little as $79!
How much can you charge for a Spray Tan?
A fantastic tan in the privacy of your own home, you can charge customers $50.00 – $75.00 per tan. You could also offer a bulk package deal – 10 tans paid for in advance for $300.00 or whatever you price you choose. A great niche market for your mobile spray tanning business is to look at stocking vegan or organic brands, you could choose to charge more. More people are looking for vegan or eco-friendly options, and this is your cue to charge more for premium products.
Where to find Mobile Spray Tanning Business Customers?
Put a magnetic sign on your vehicle – this is a great free way to get local interest. Also, look at including an advertisement in local school newsletters. You can also look at approaching small beauty salons that currently don't offer in-house tans and pay them on the commission of work.
Start your own Facebook Page and Instragram Account and work on building up a following by posting beautiful images of your work.
Another idea on building up your customers is to hire a space at a gym or beauty salon and have your mobile spray tanning customers come to you.
What Makes a Good Mobile Spray Tanner?
A good mobile spray tanner will have good attention to detail. You want to be friendly, helpful, on time and be knowledgeable about your products.
There is a certificate in Spray Tanning which would add a bit of credibility once you decide to take your mobile spray tanning business to the next level. You can do the course here:
Where Can I Learn More?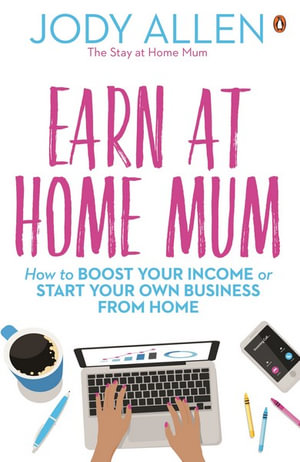 We have just released our book on how to get started with your own business from home!
Grab your copy of Earn at Home Mum here –>
Join our Community!
We have a secret Facebook Group called 'Earn at Home Mum' where we share more of our Small Business Secrets. It's FREE to join! Come over and say hello and find a mentor in your area!